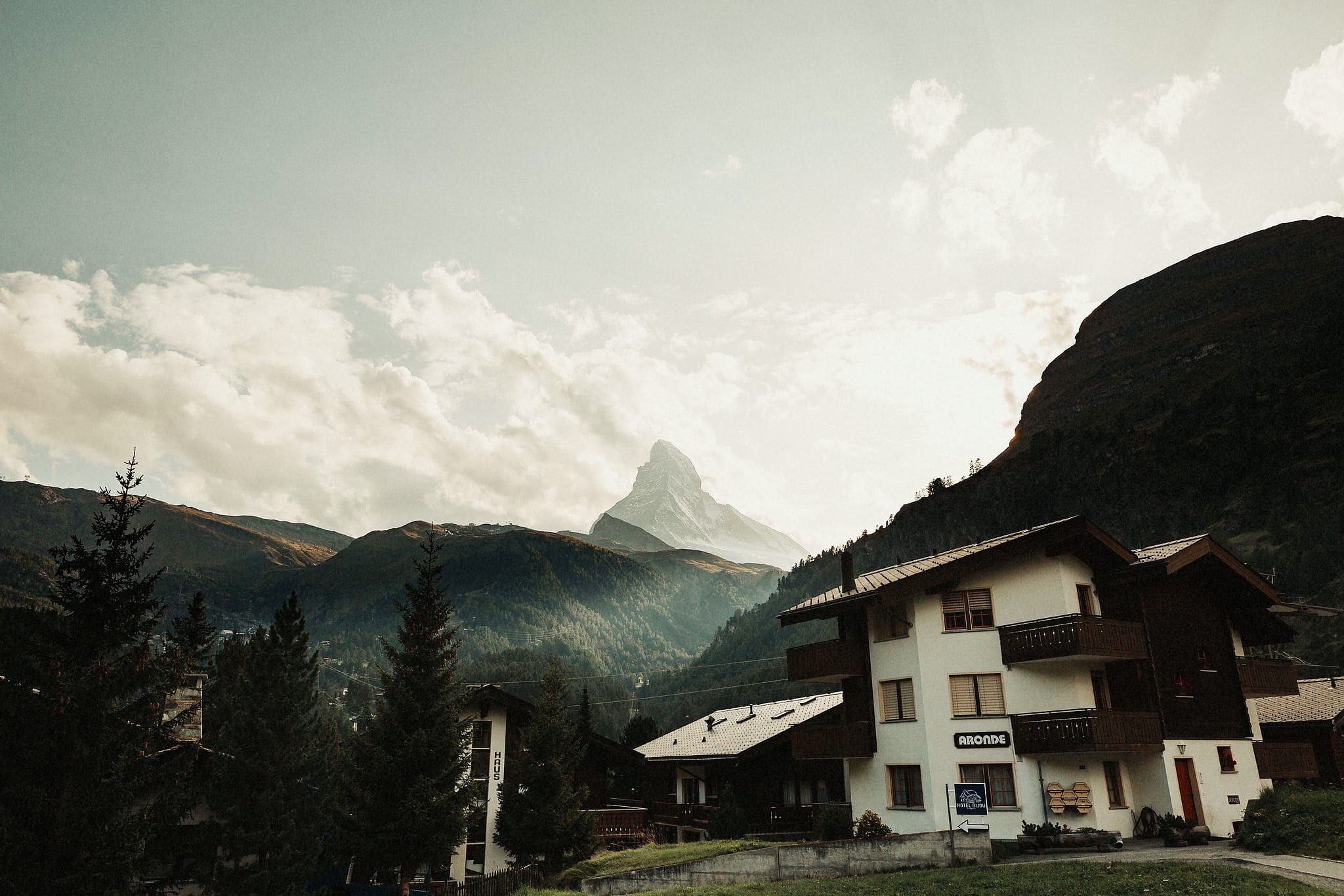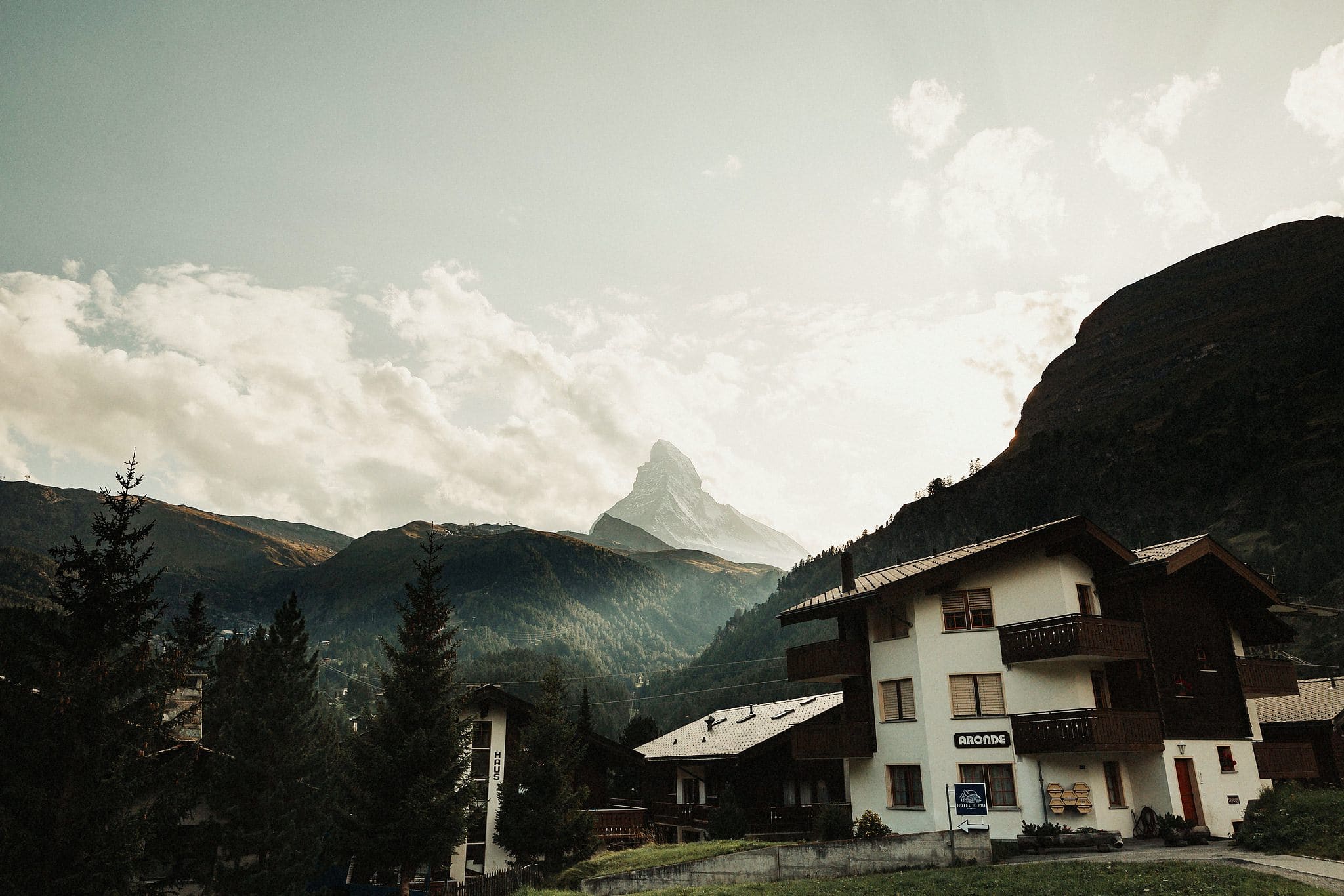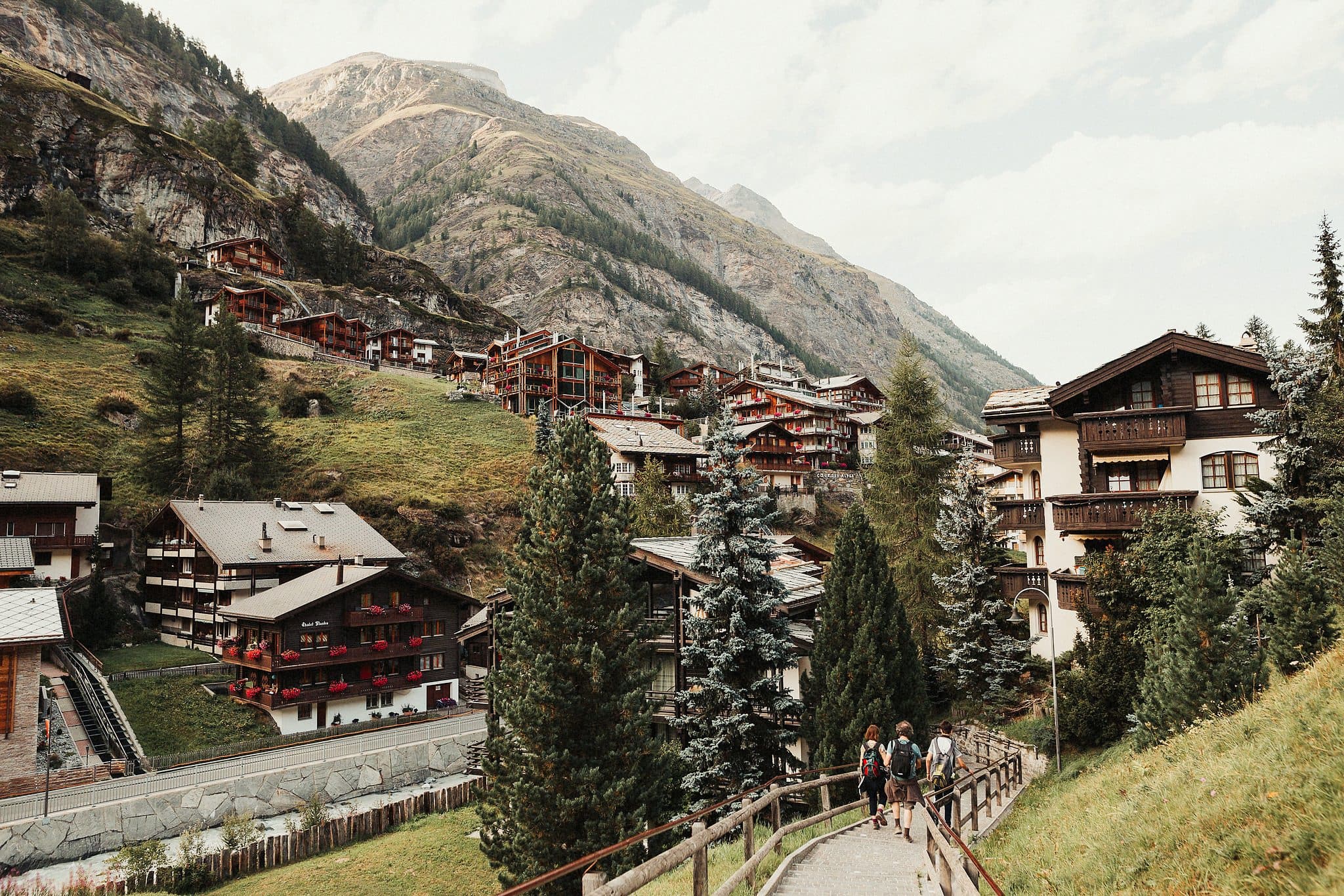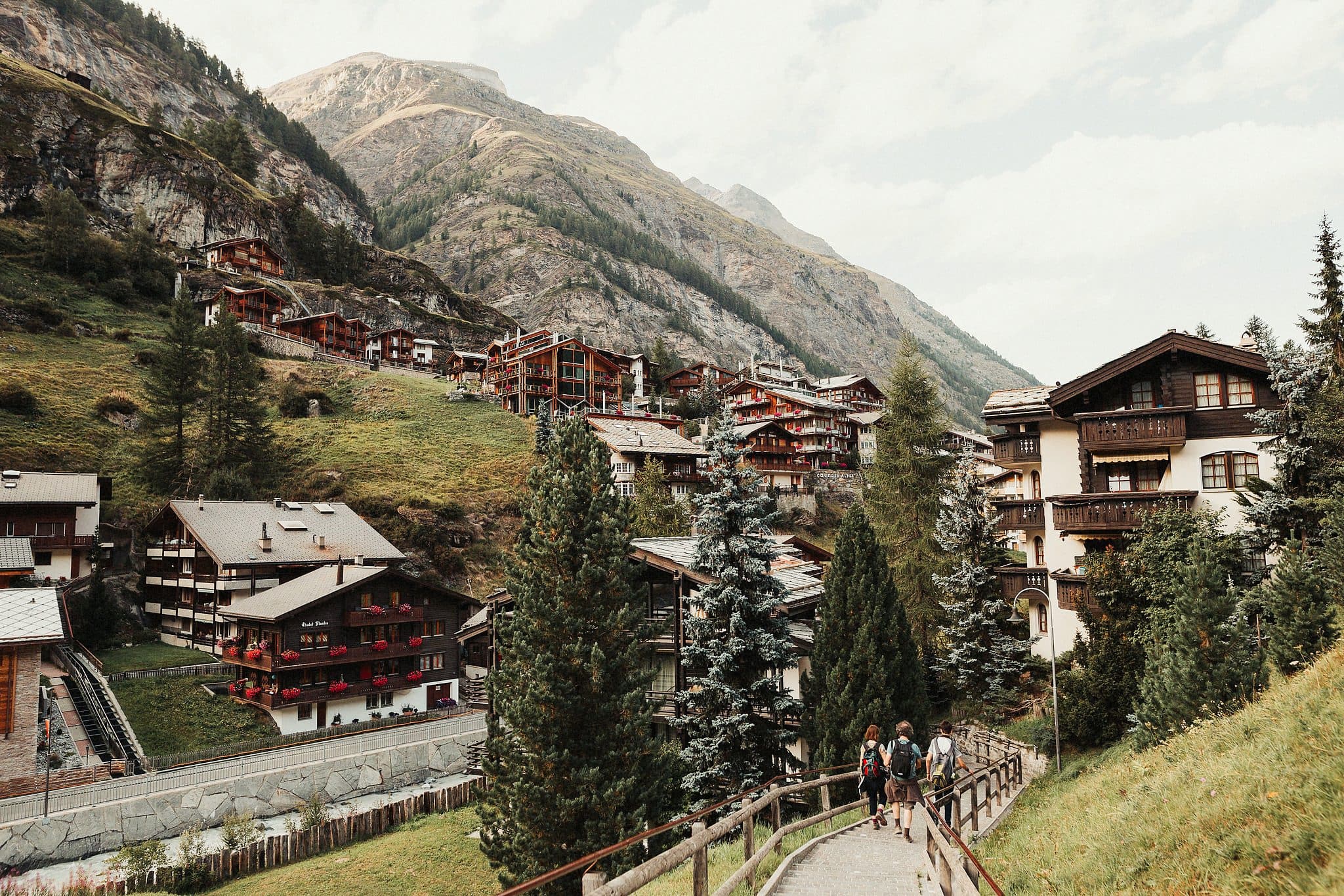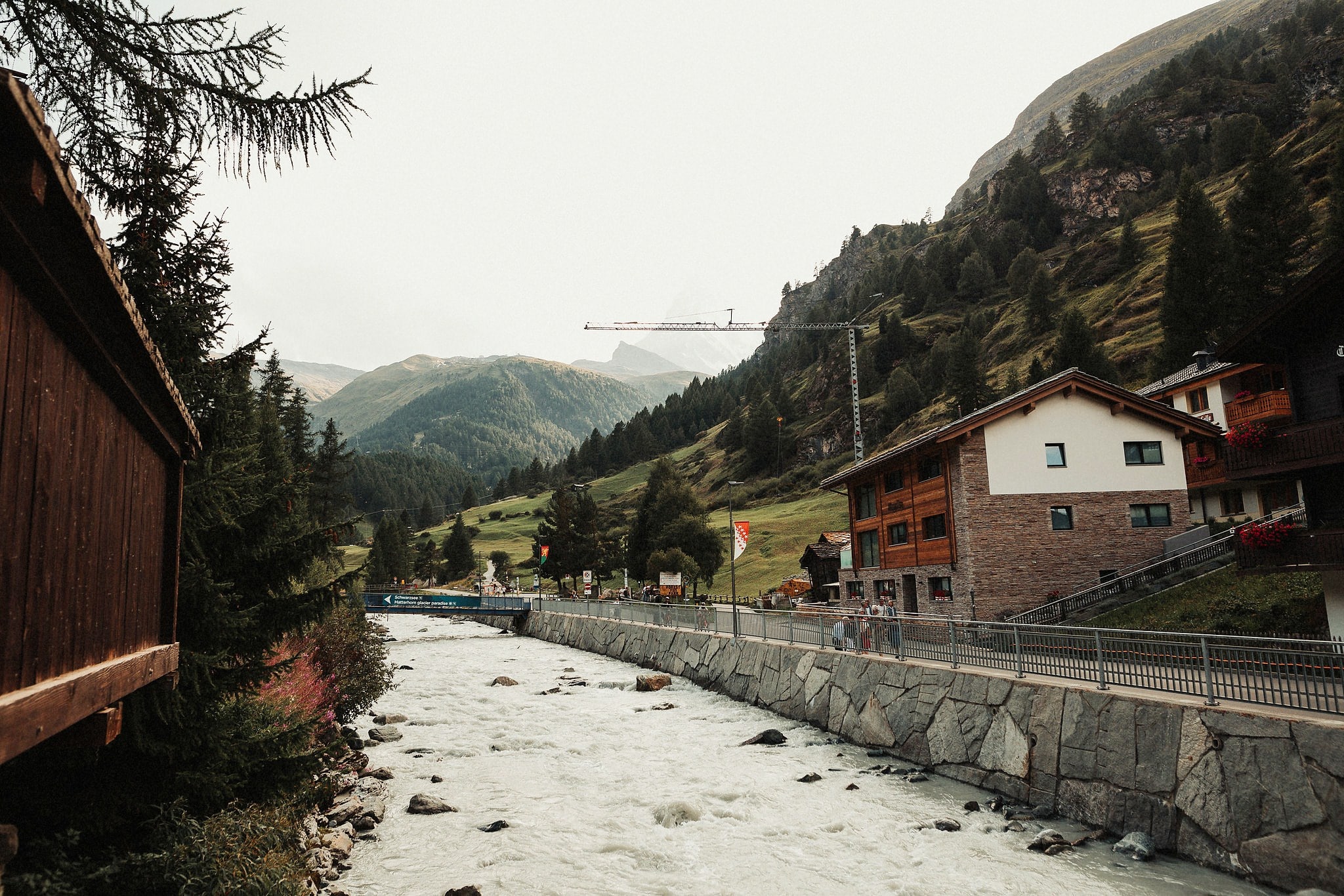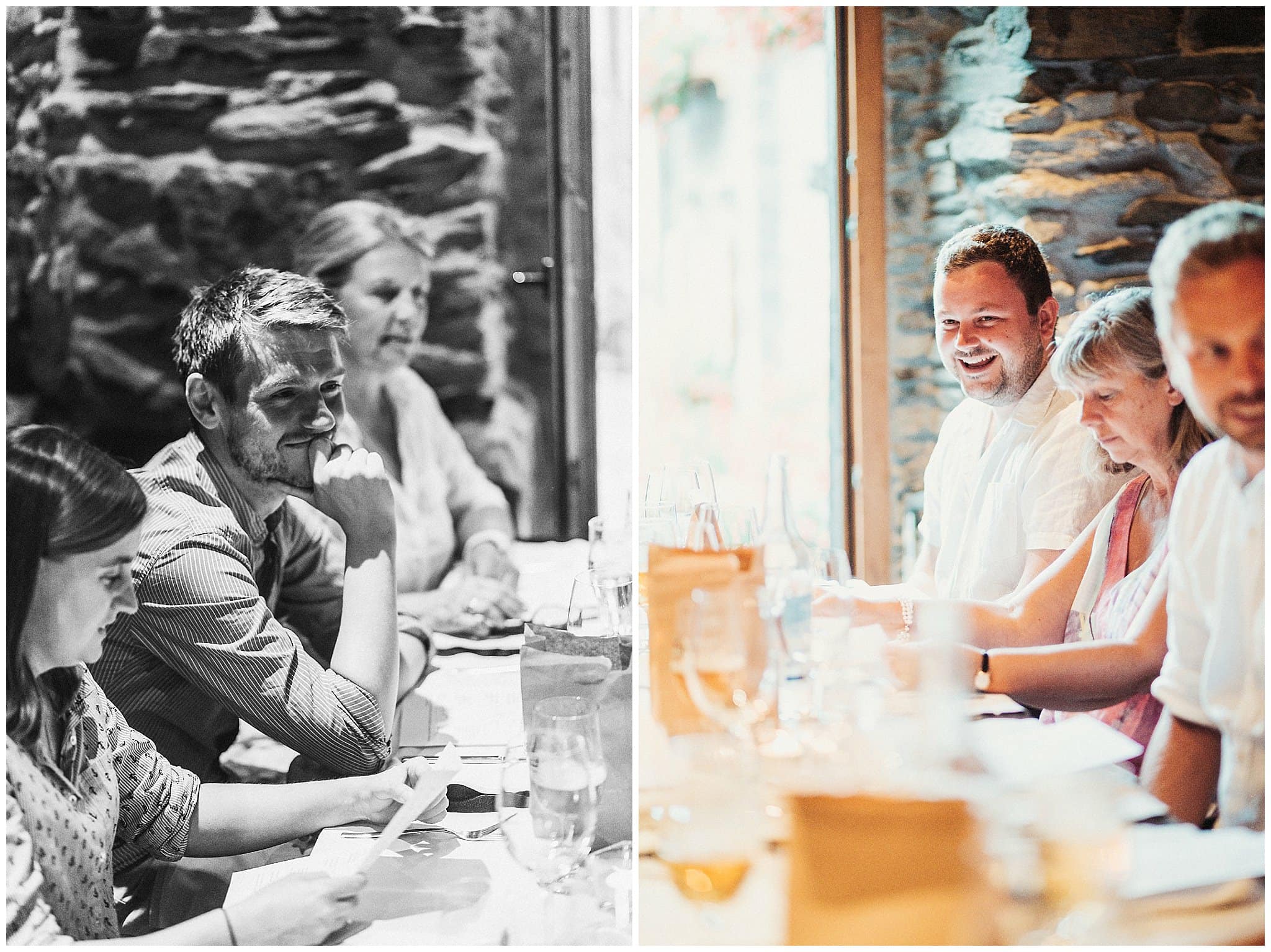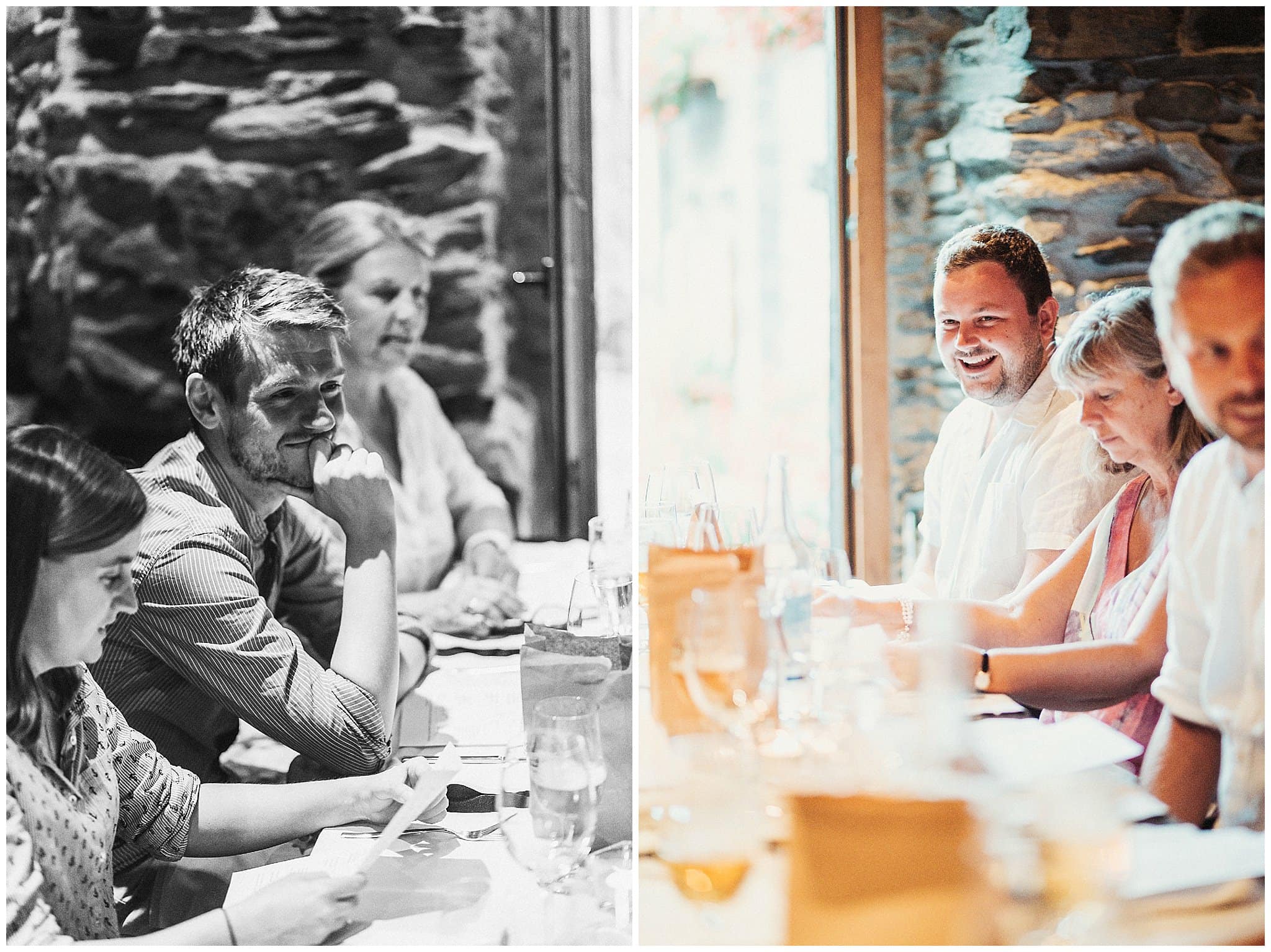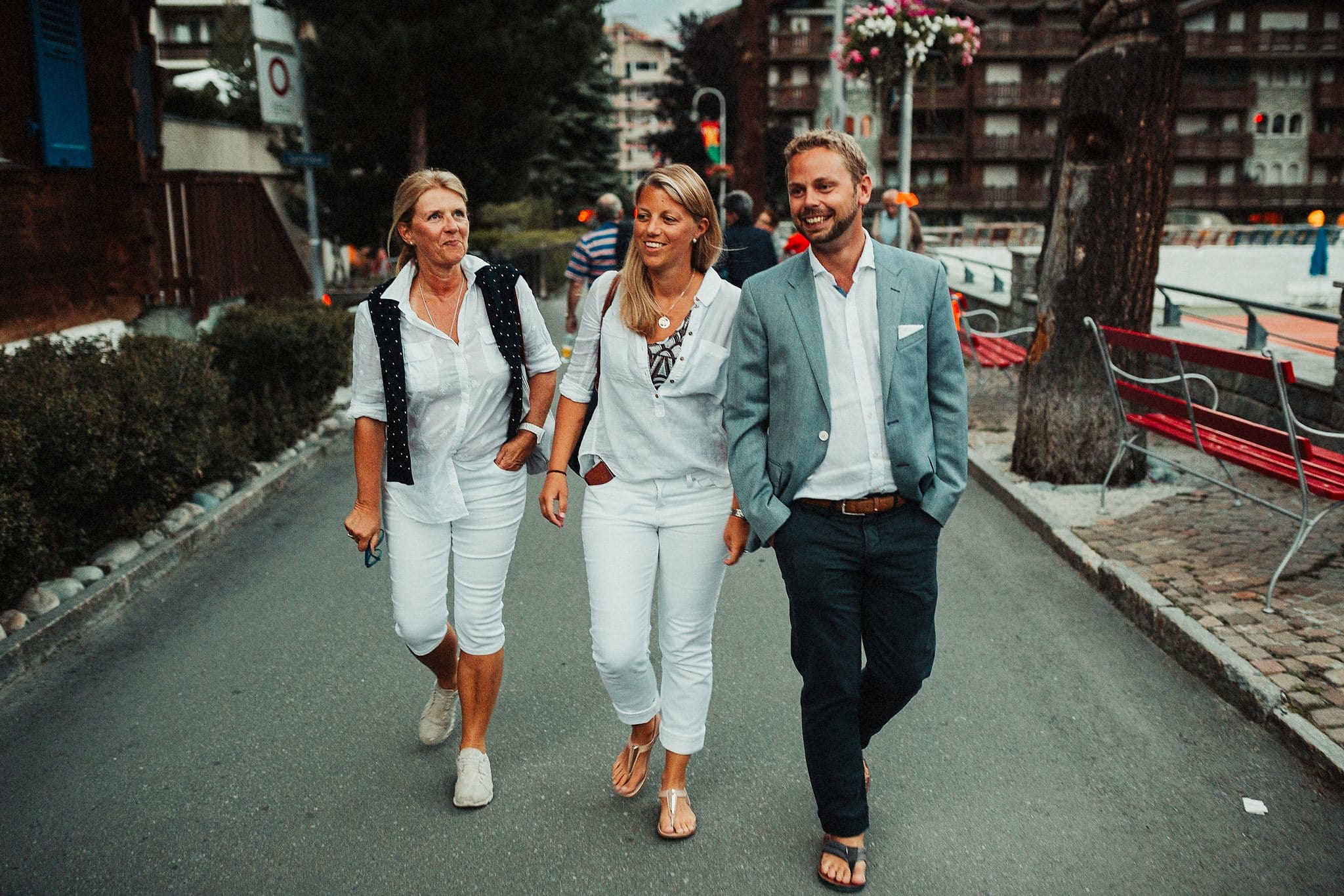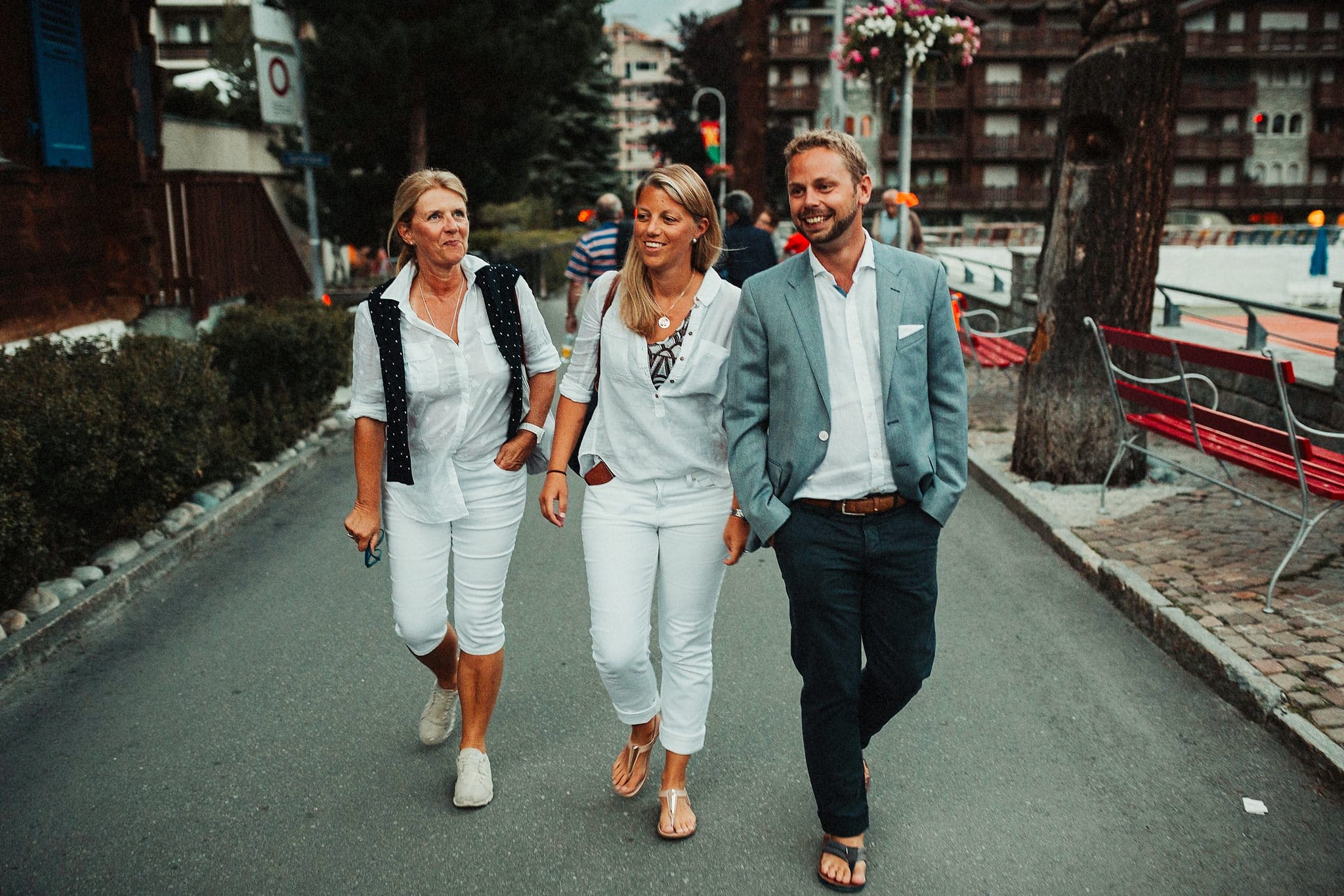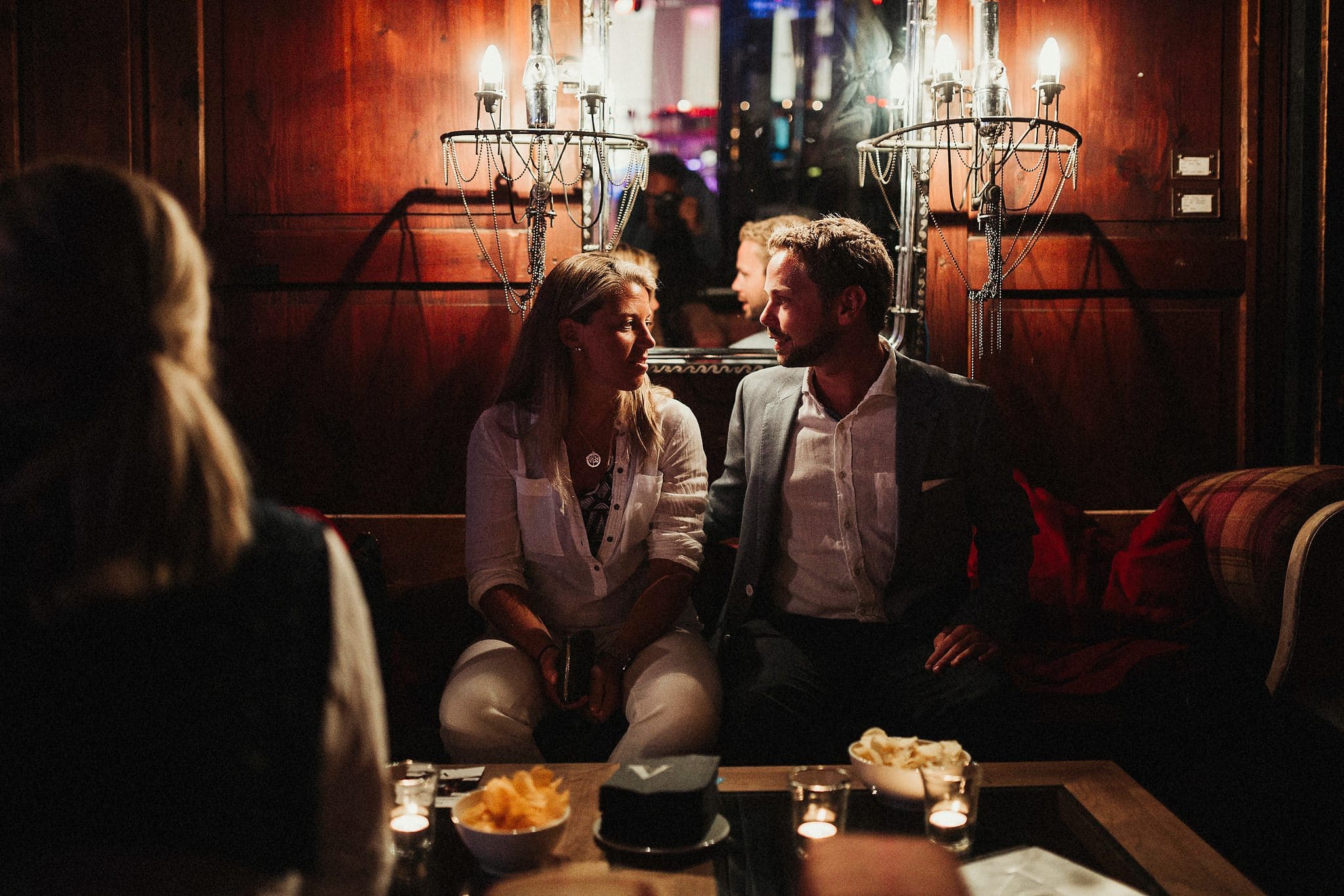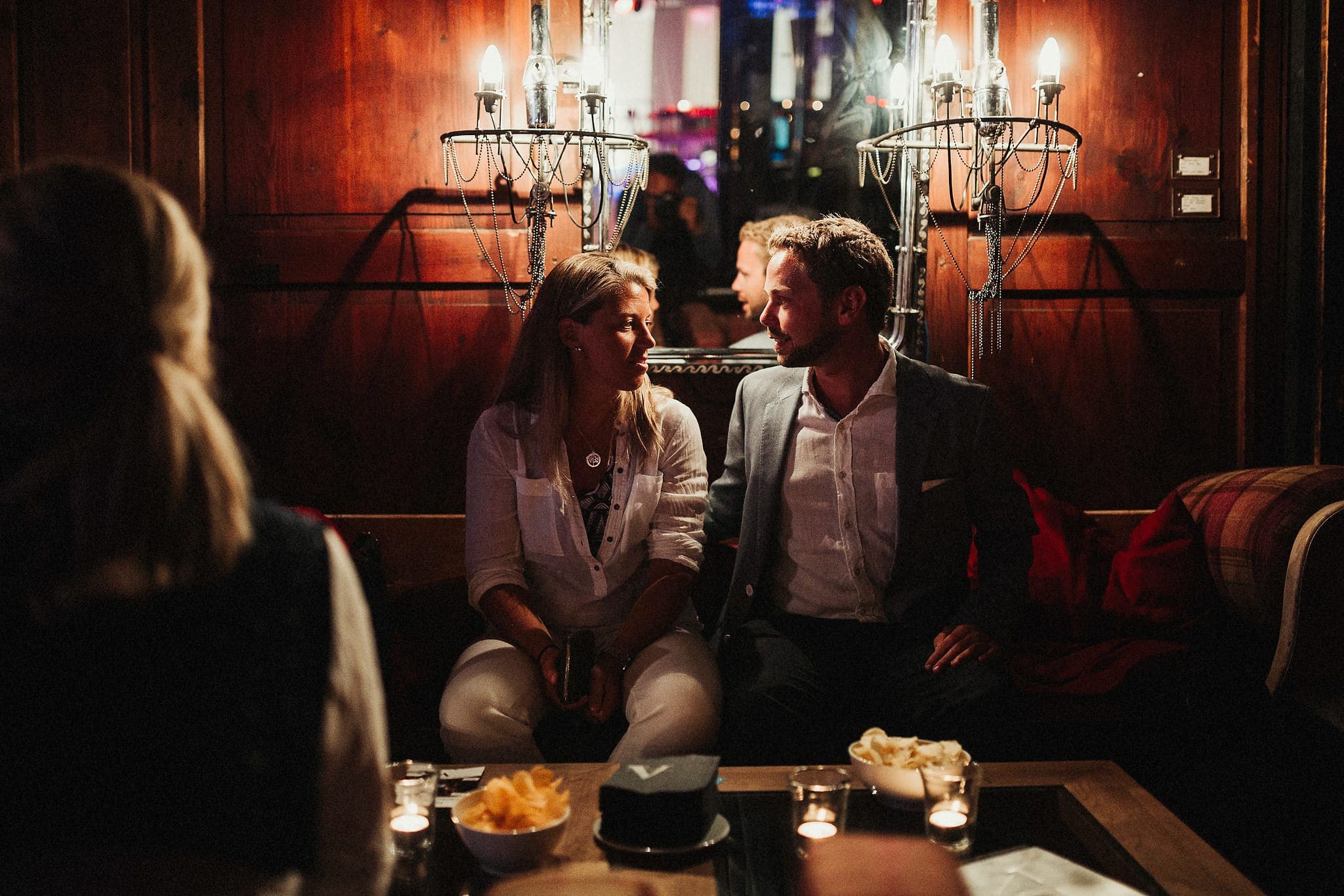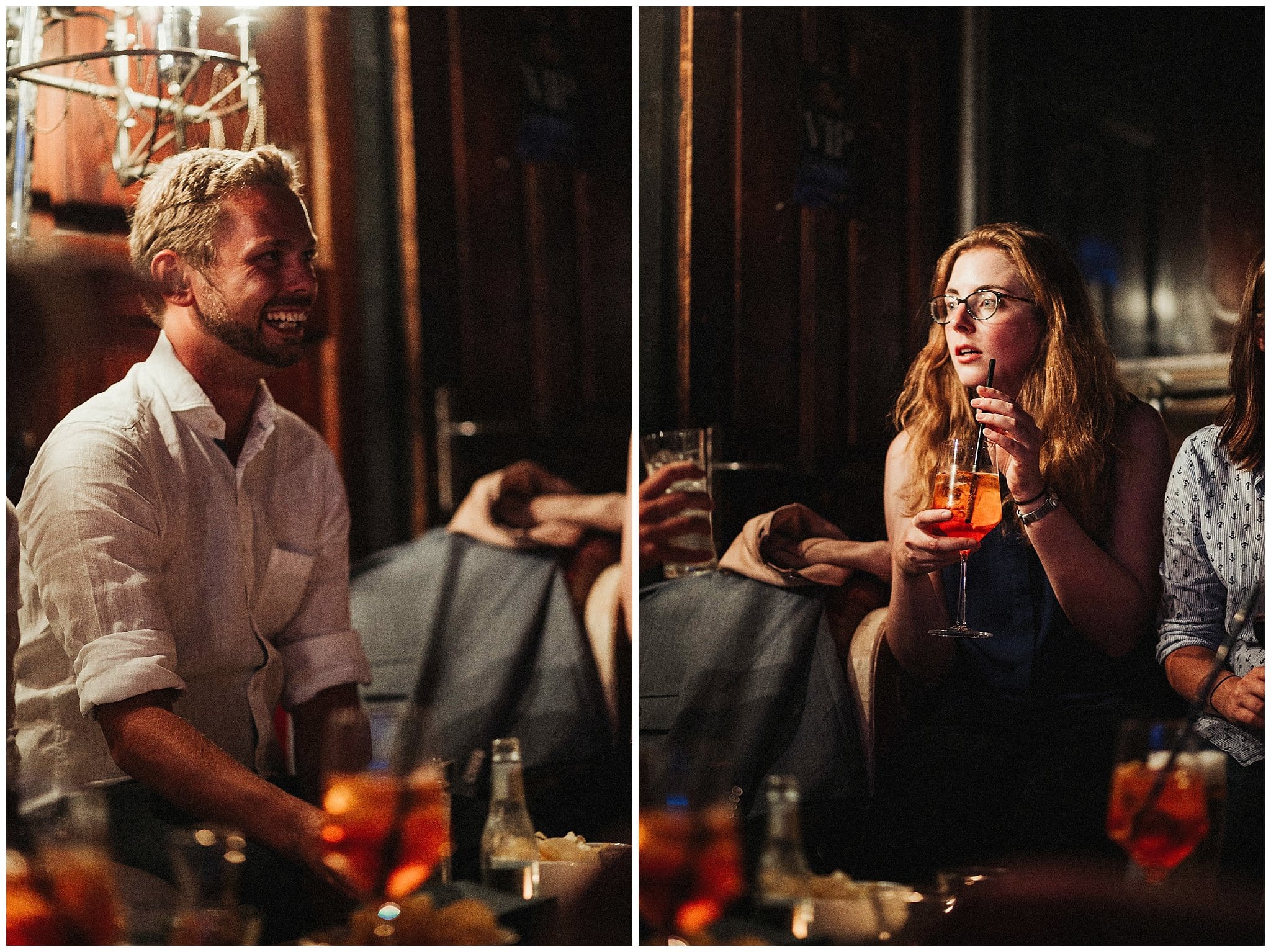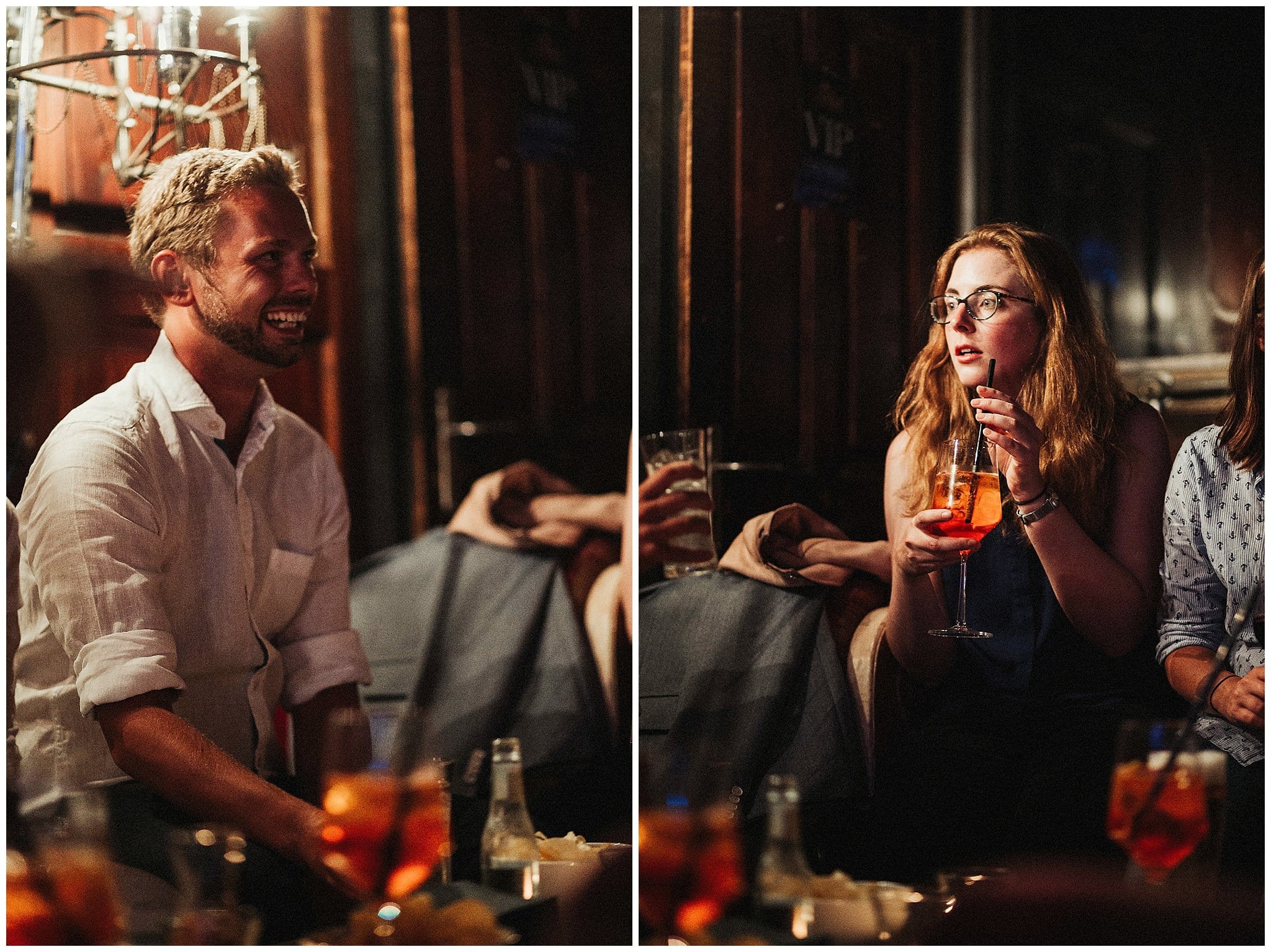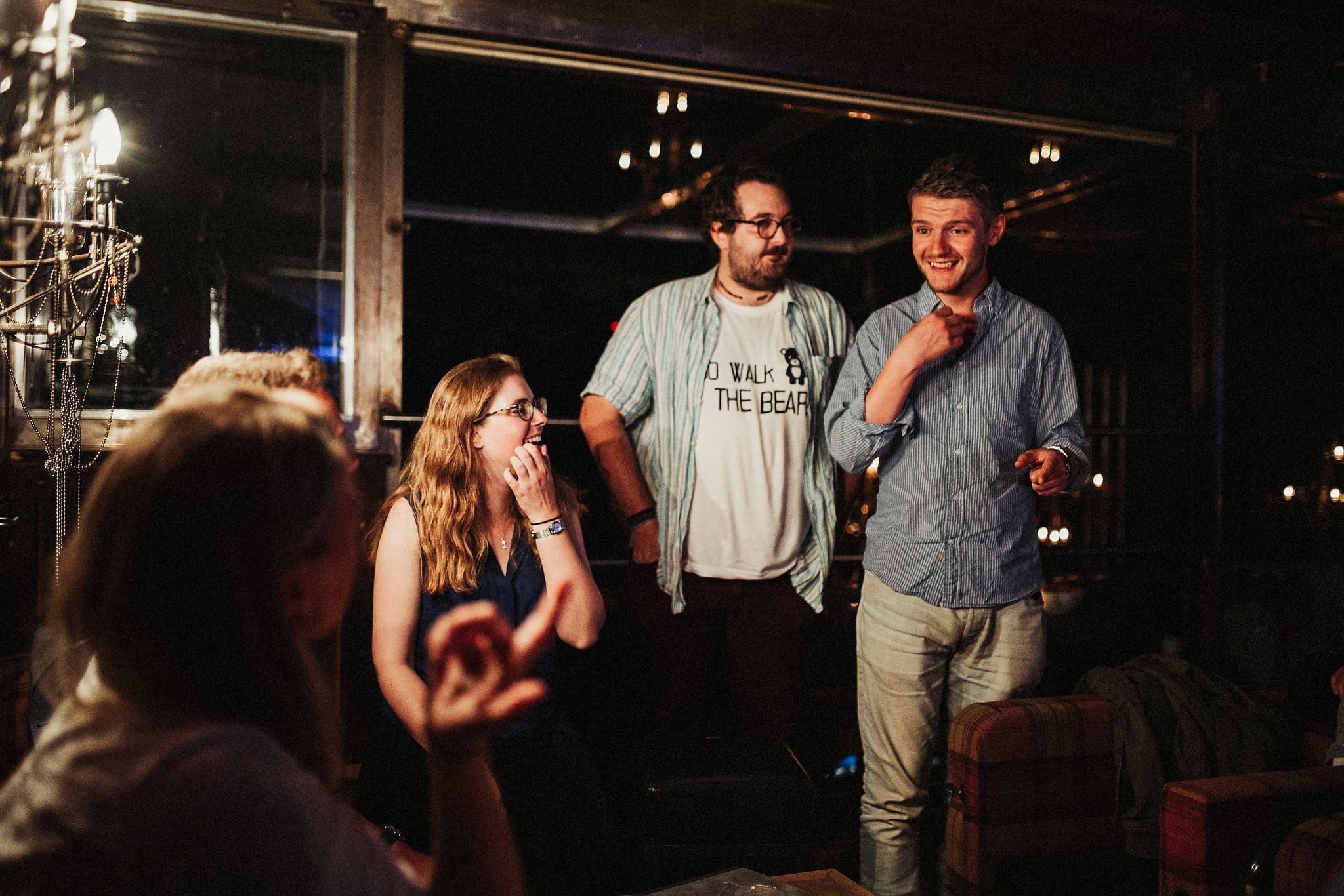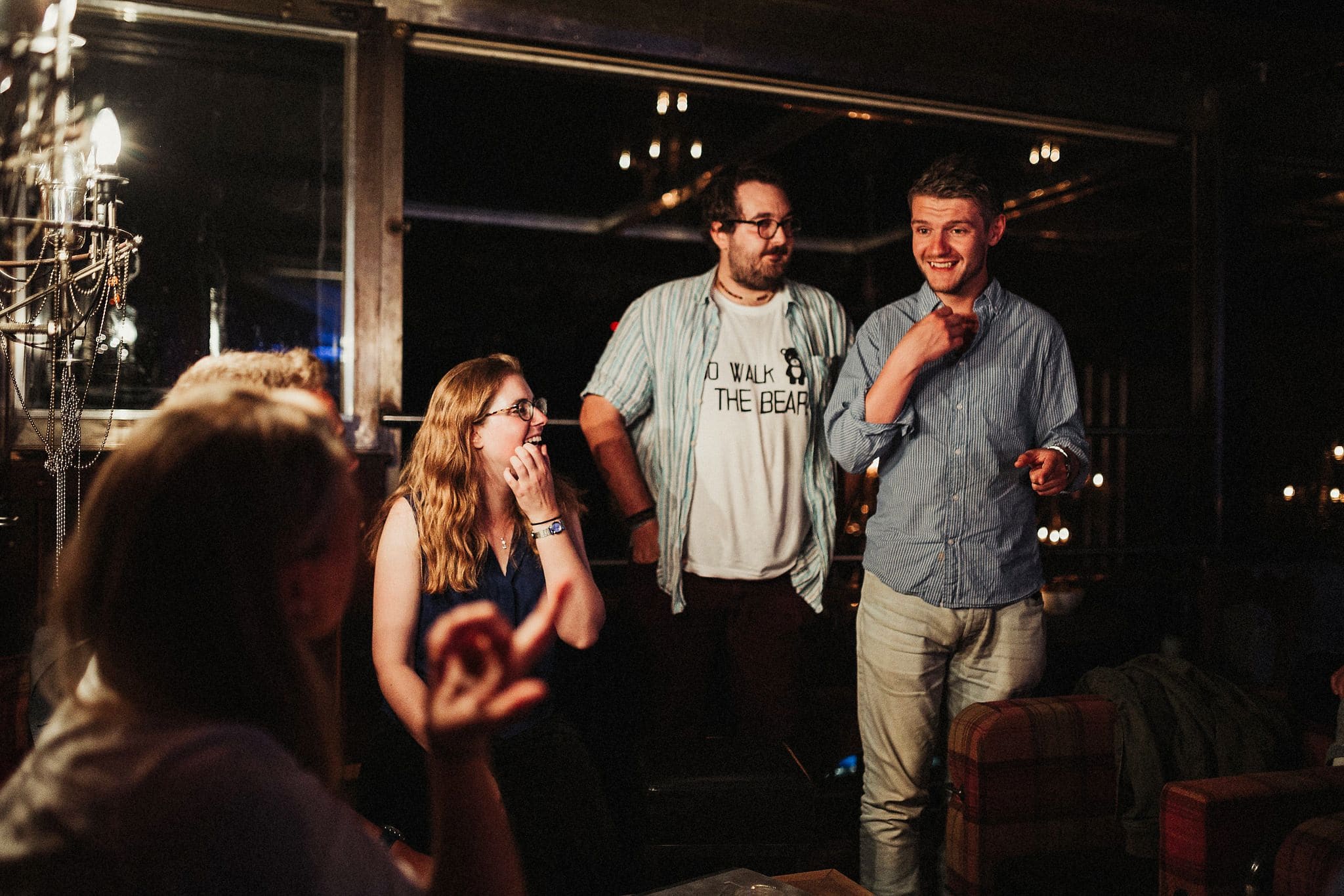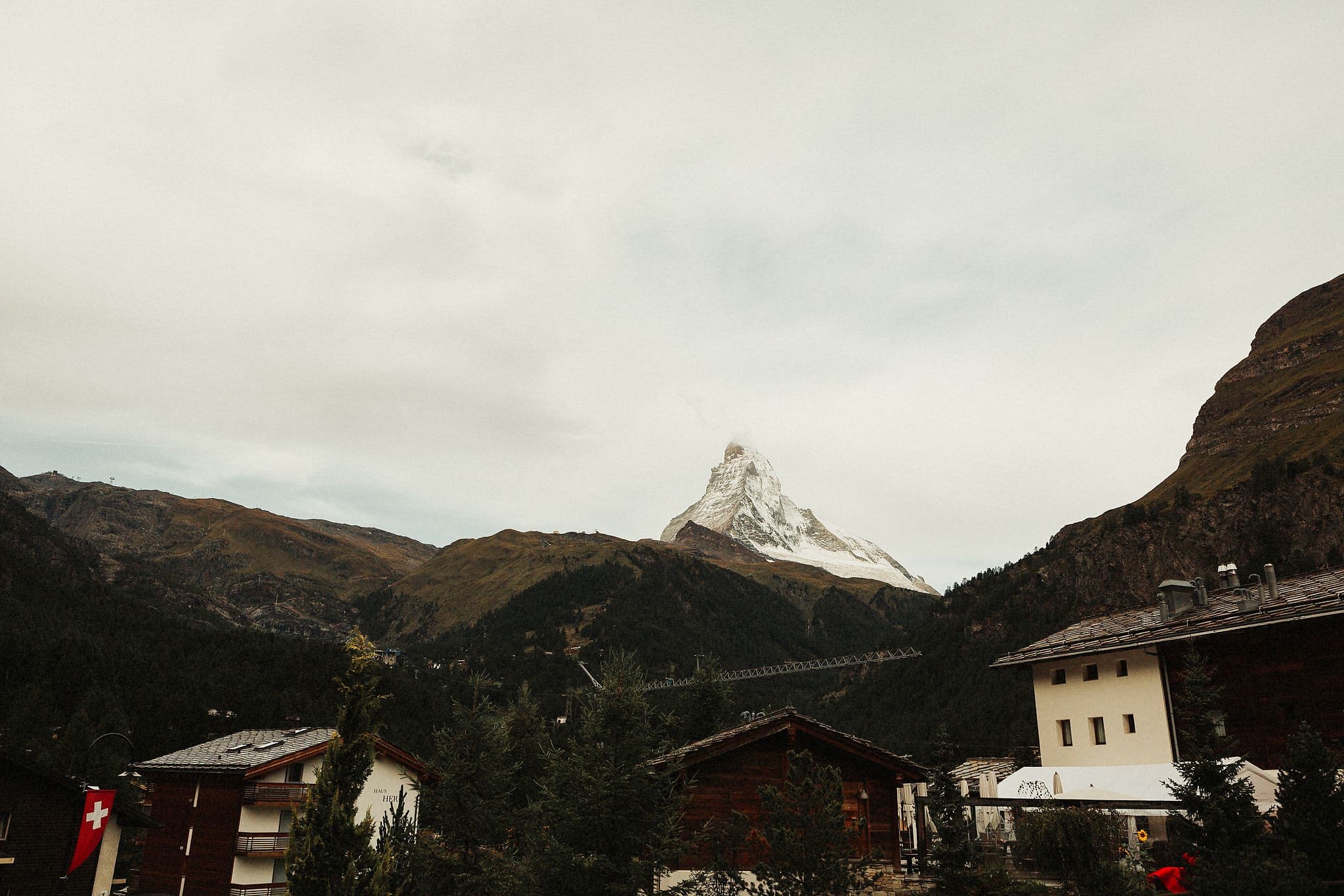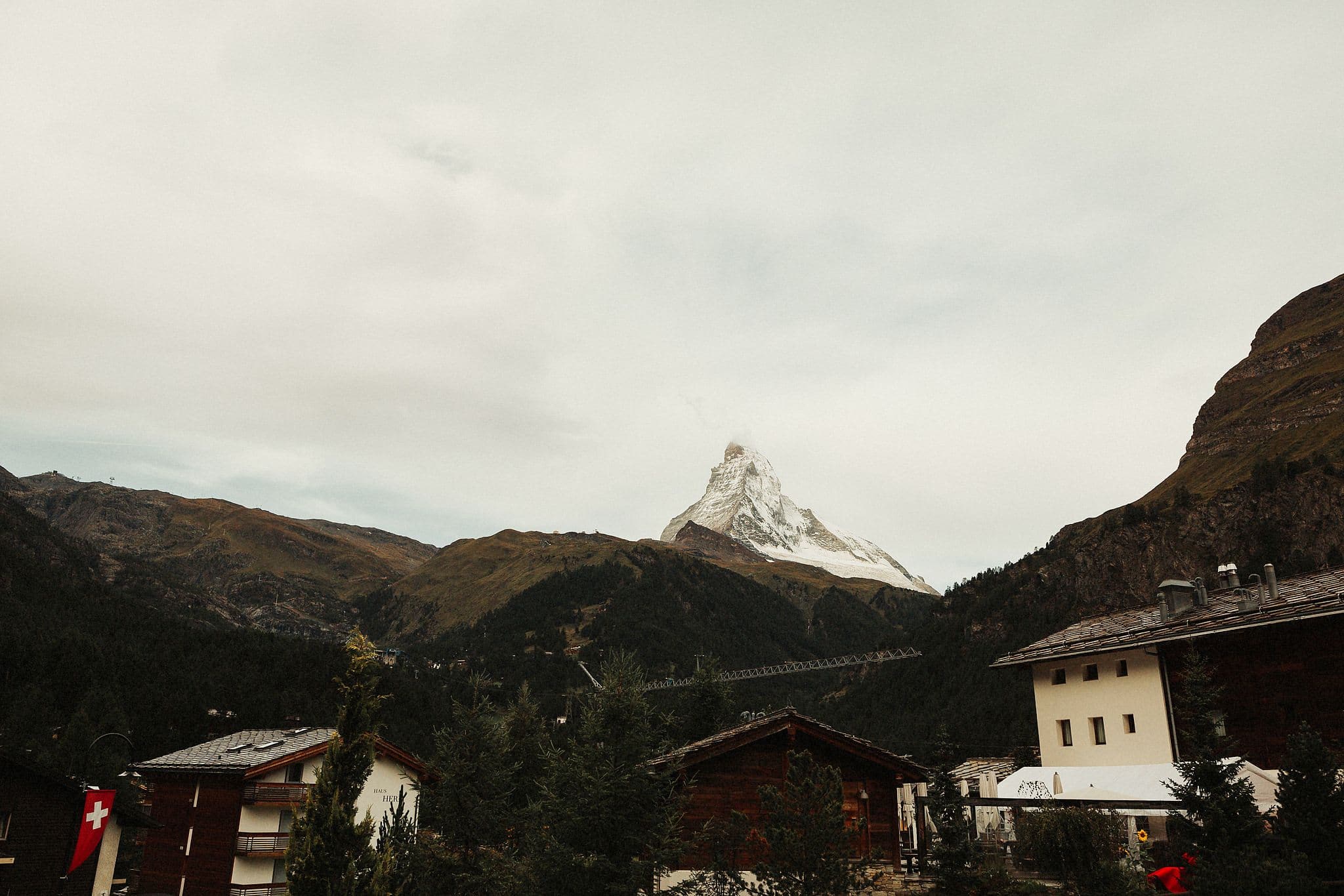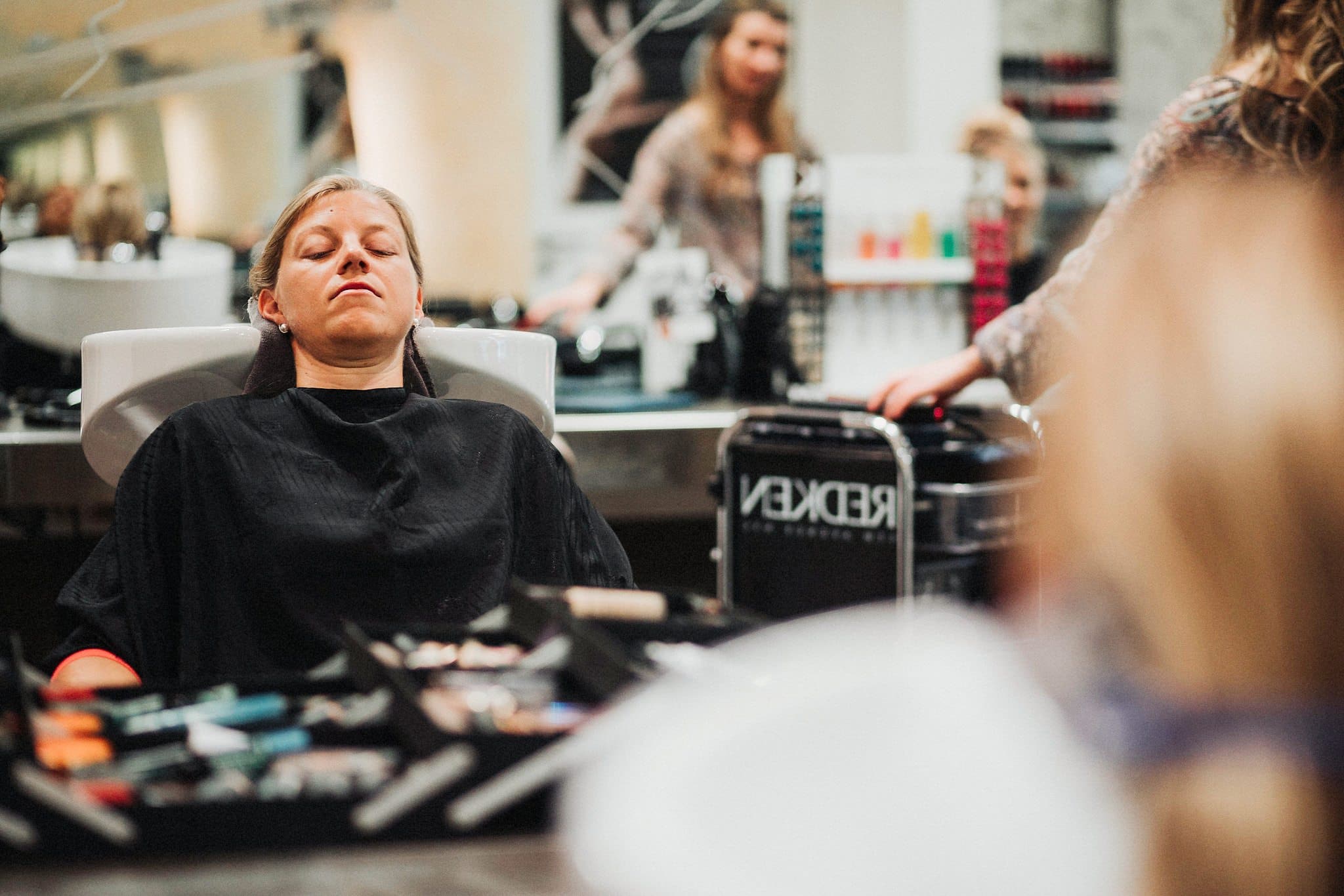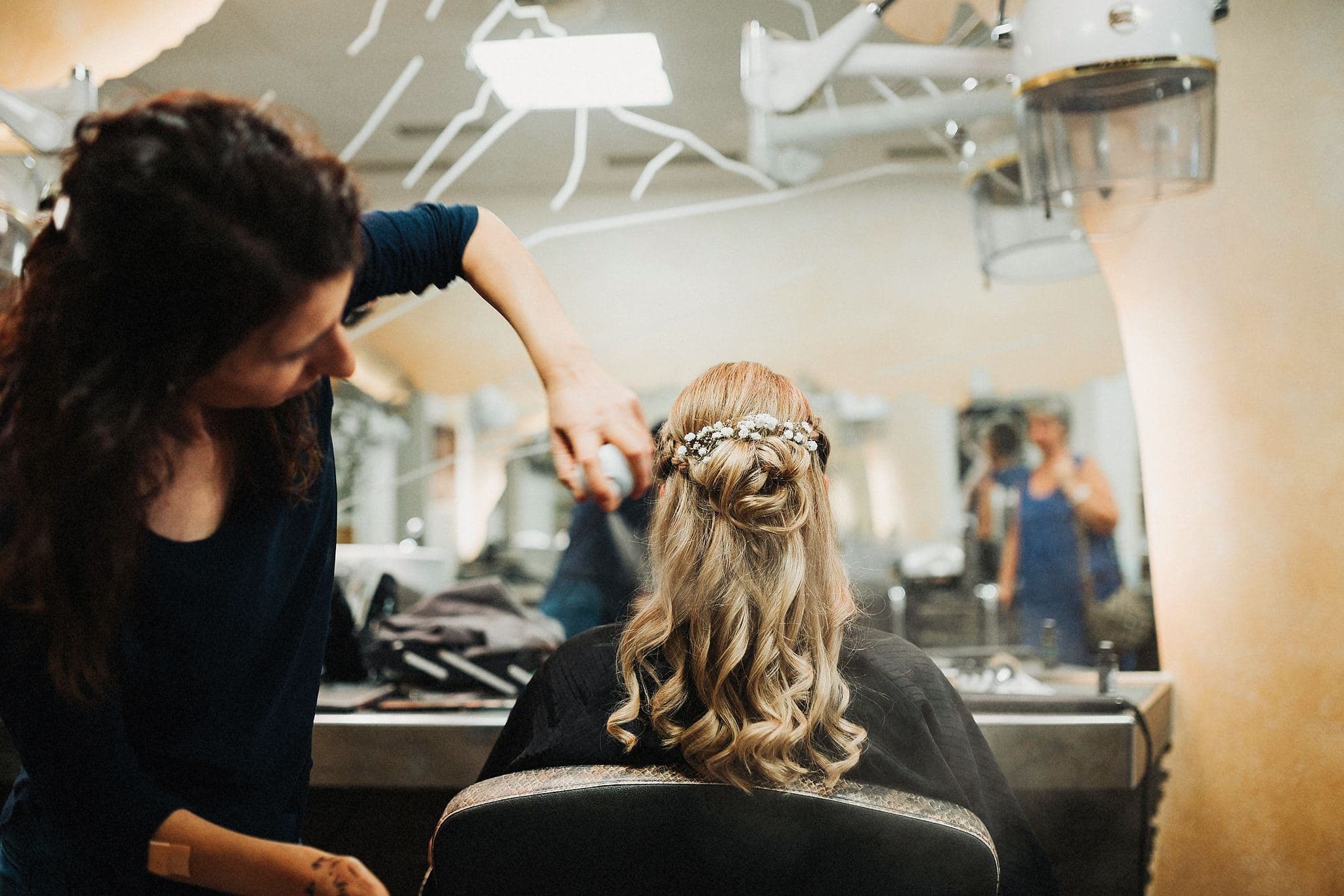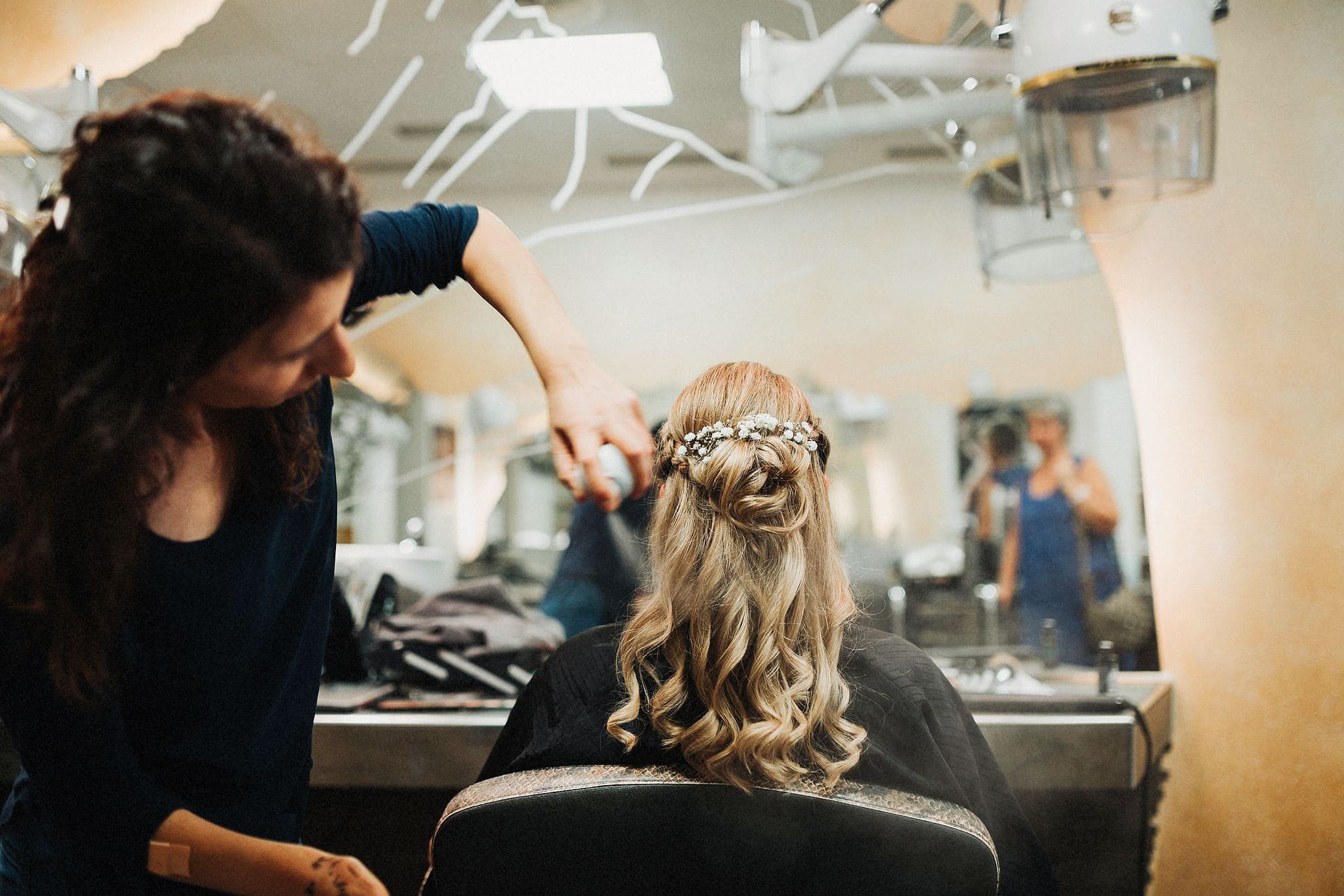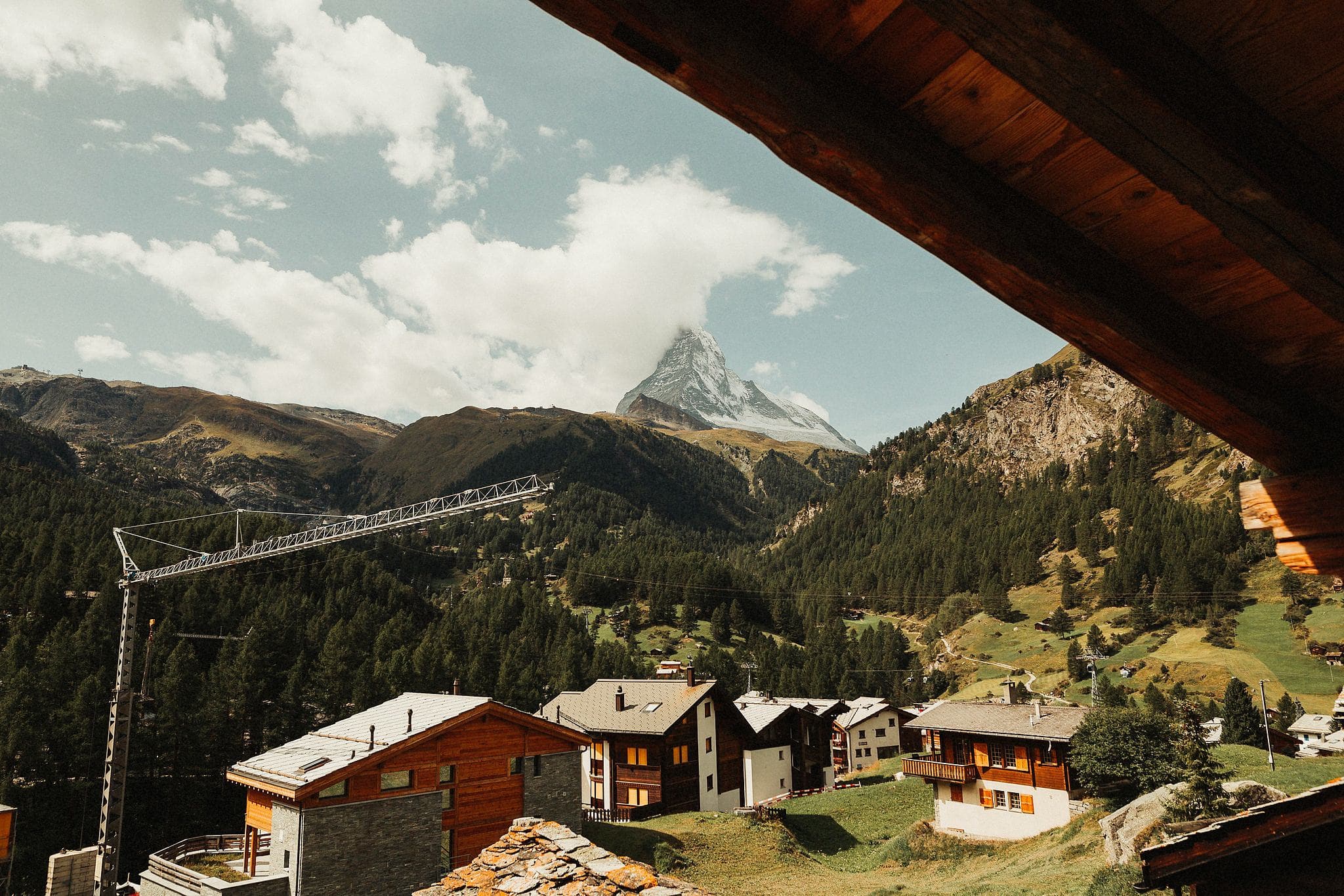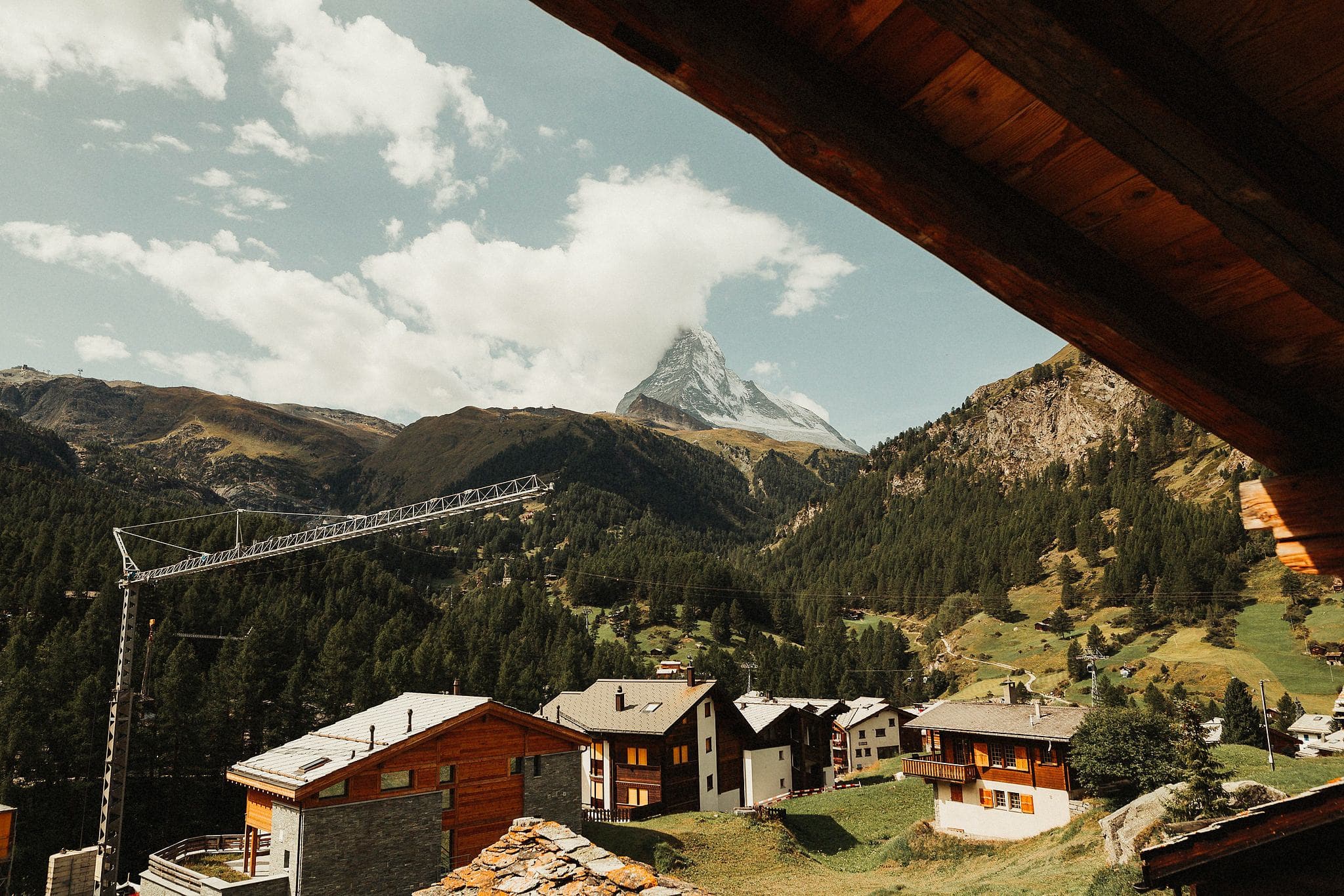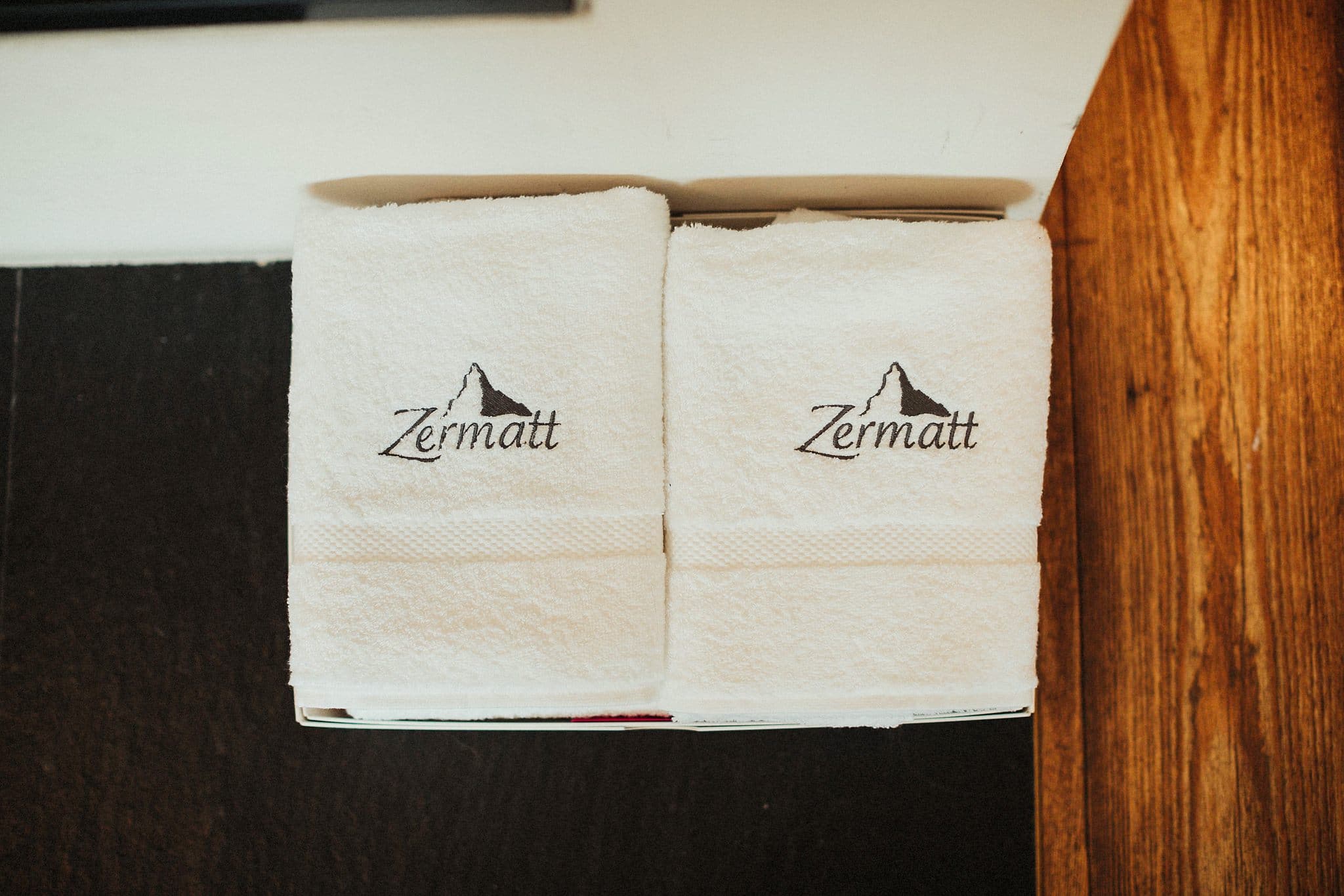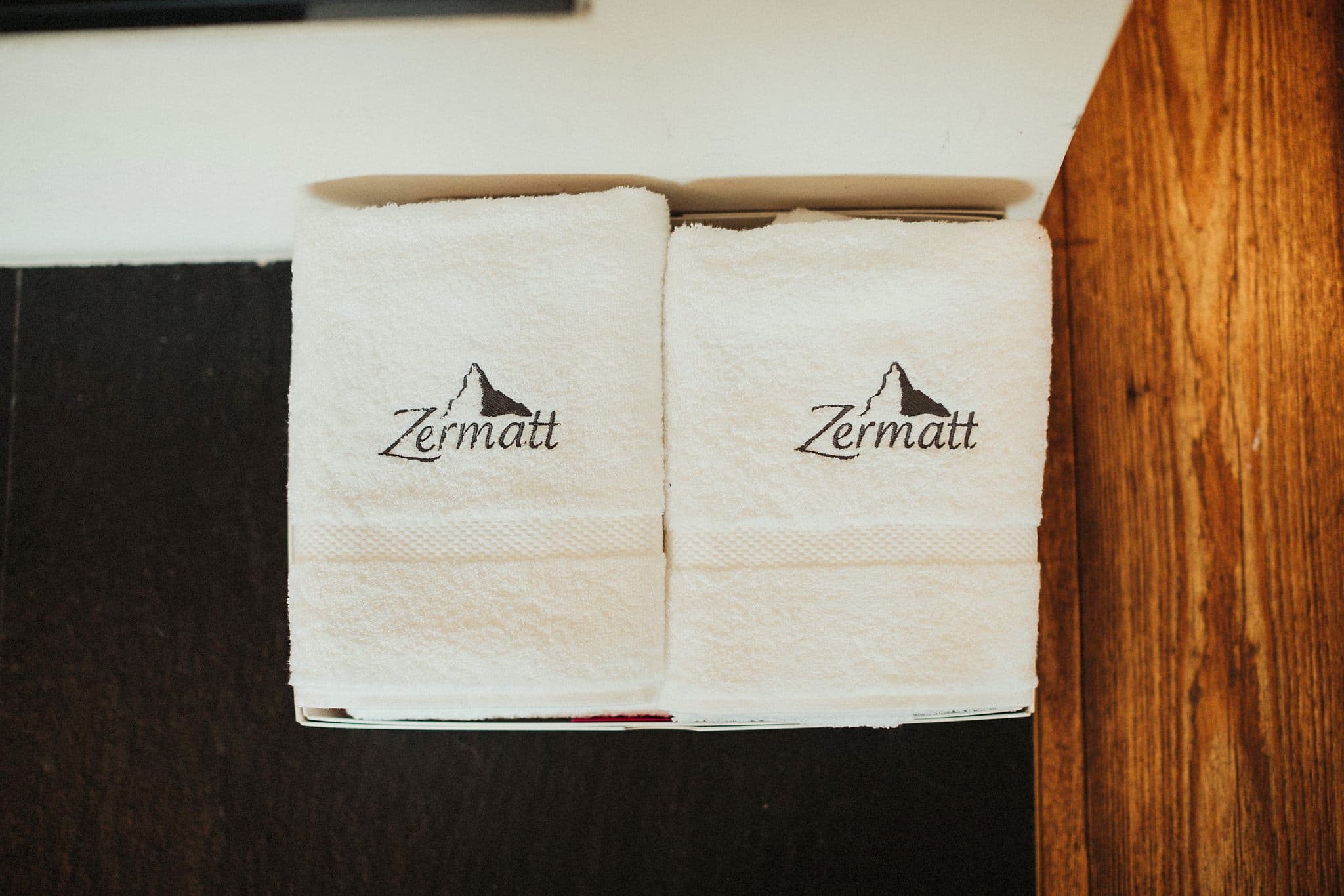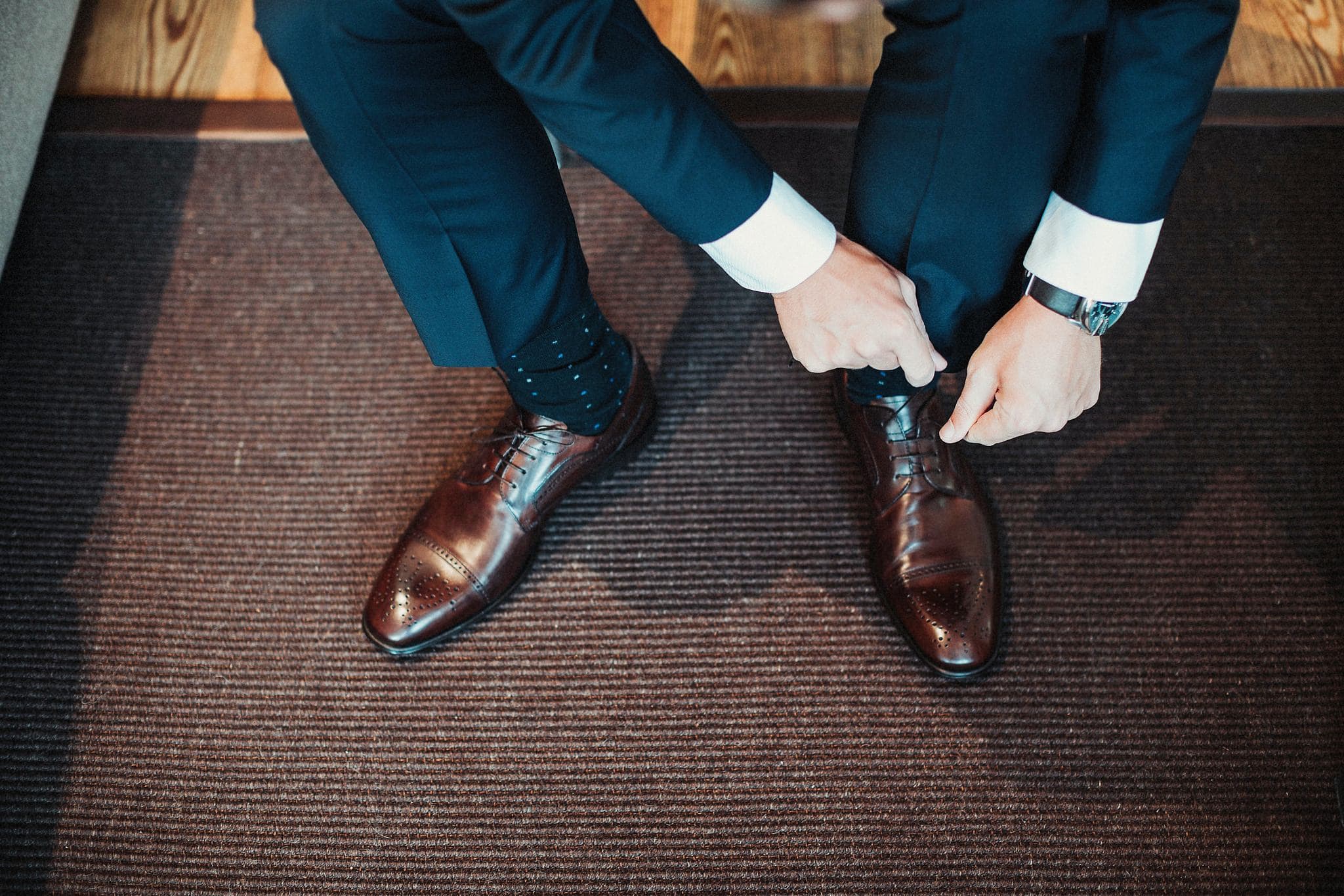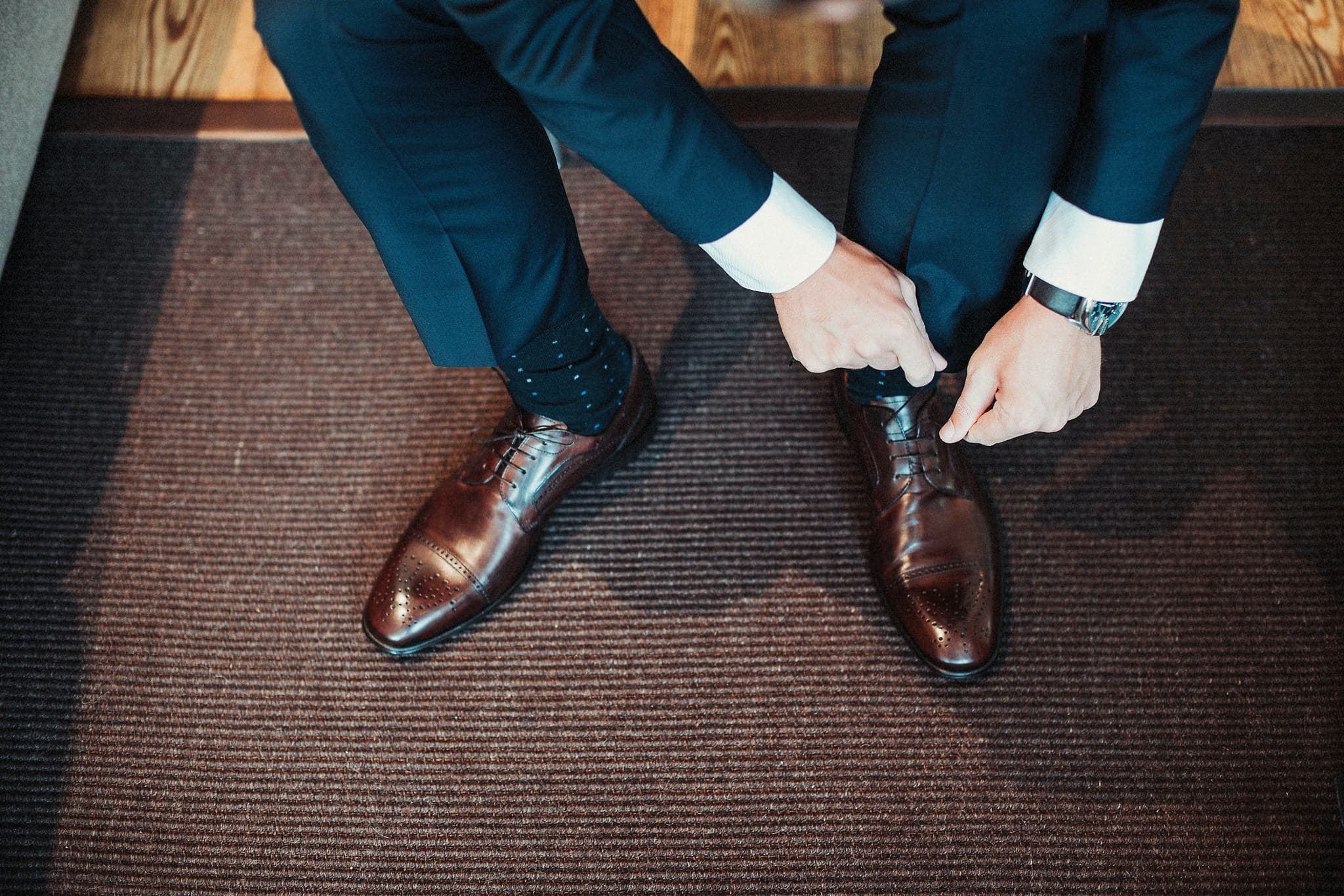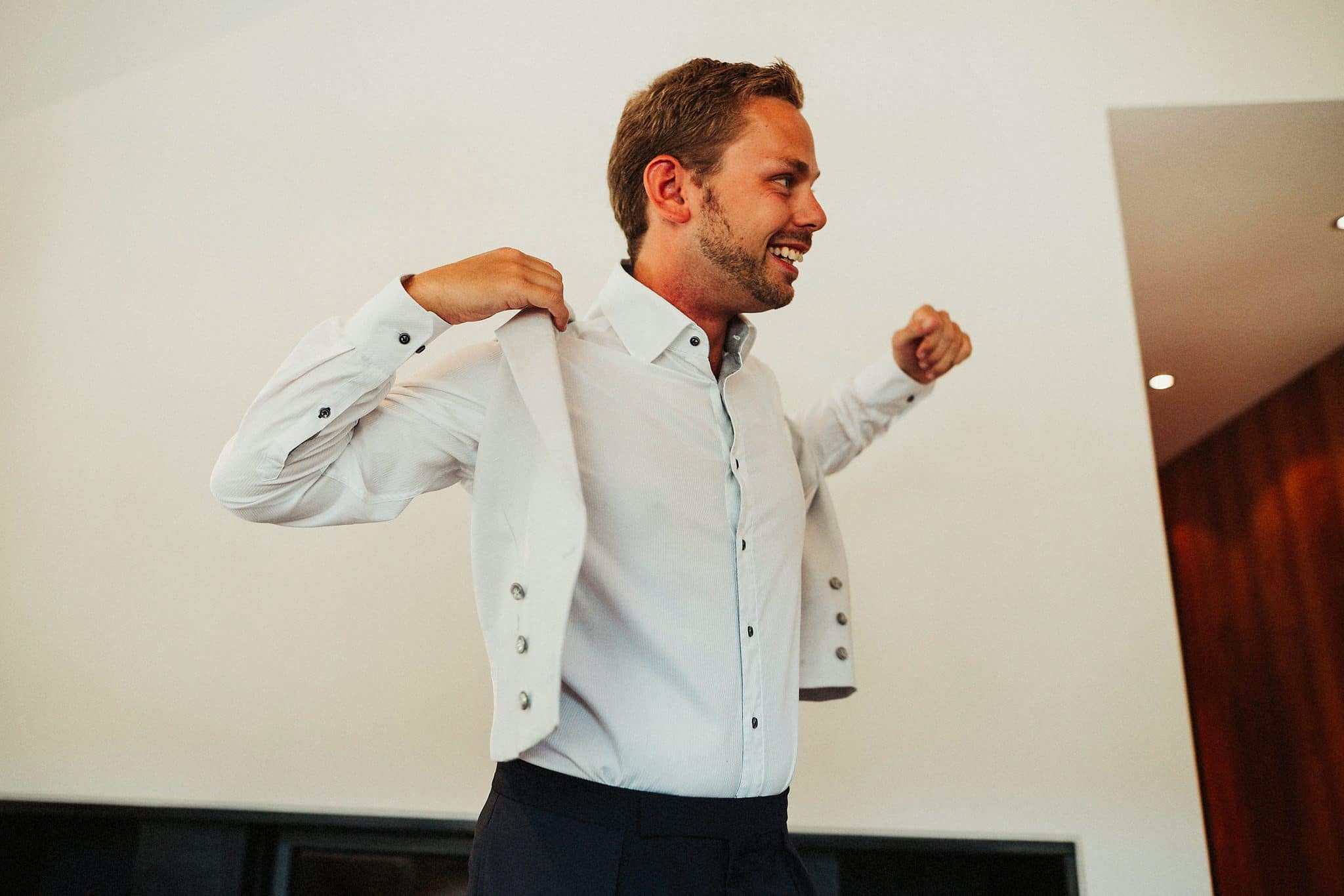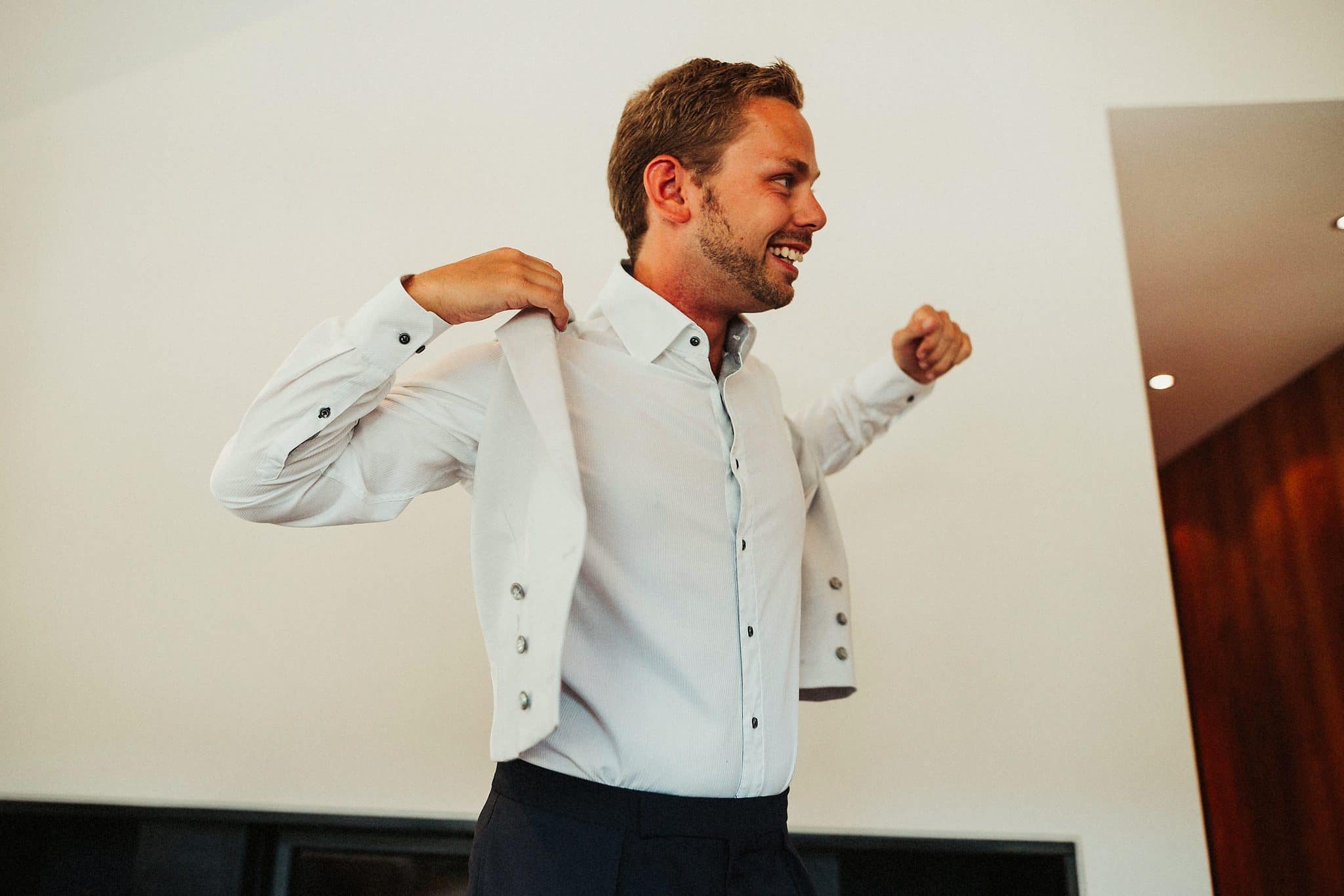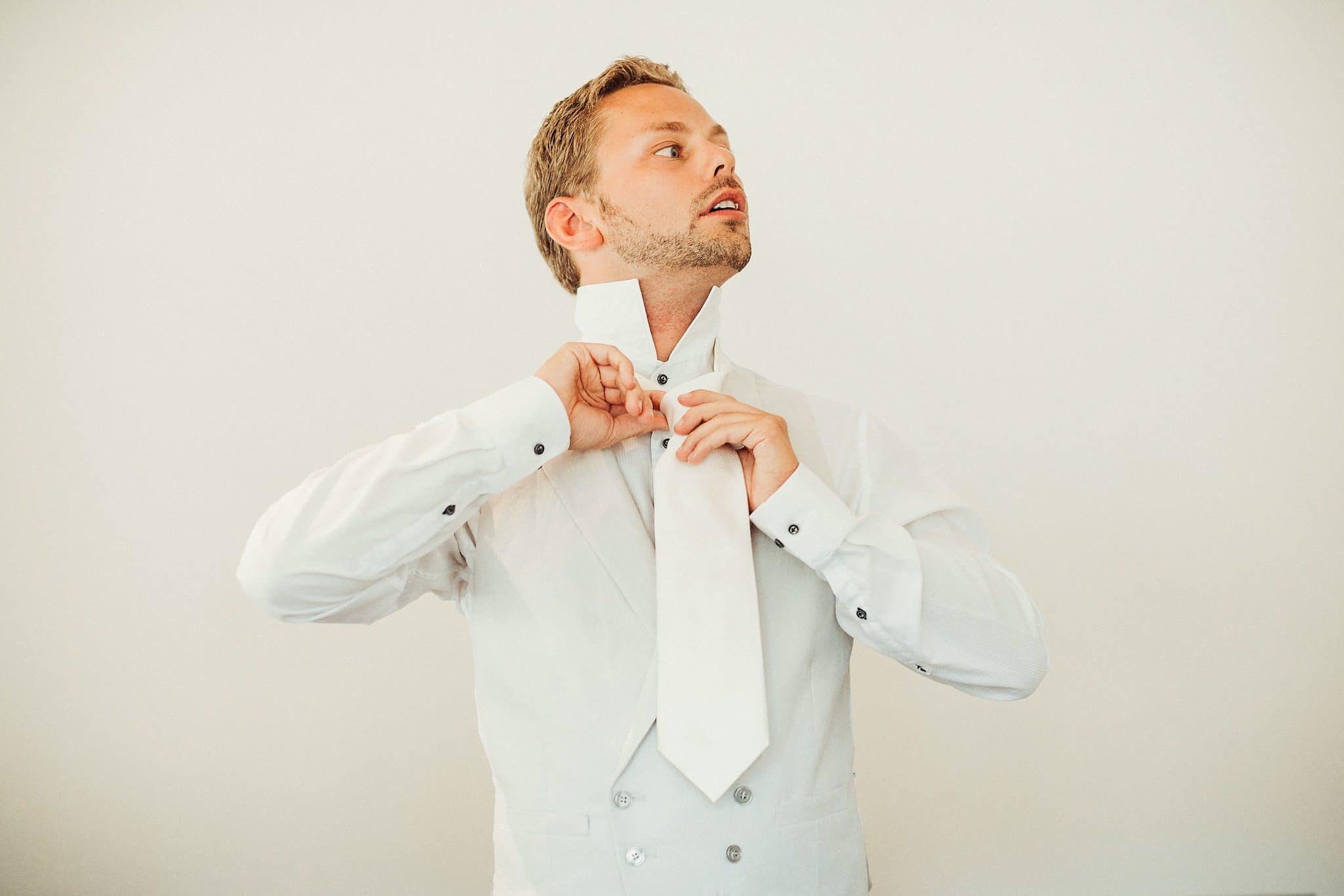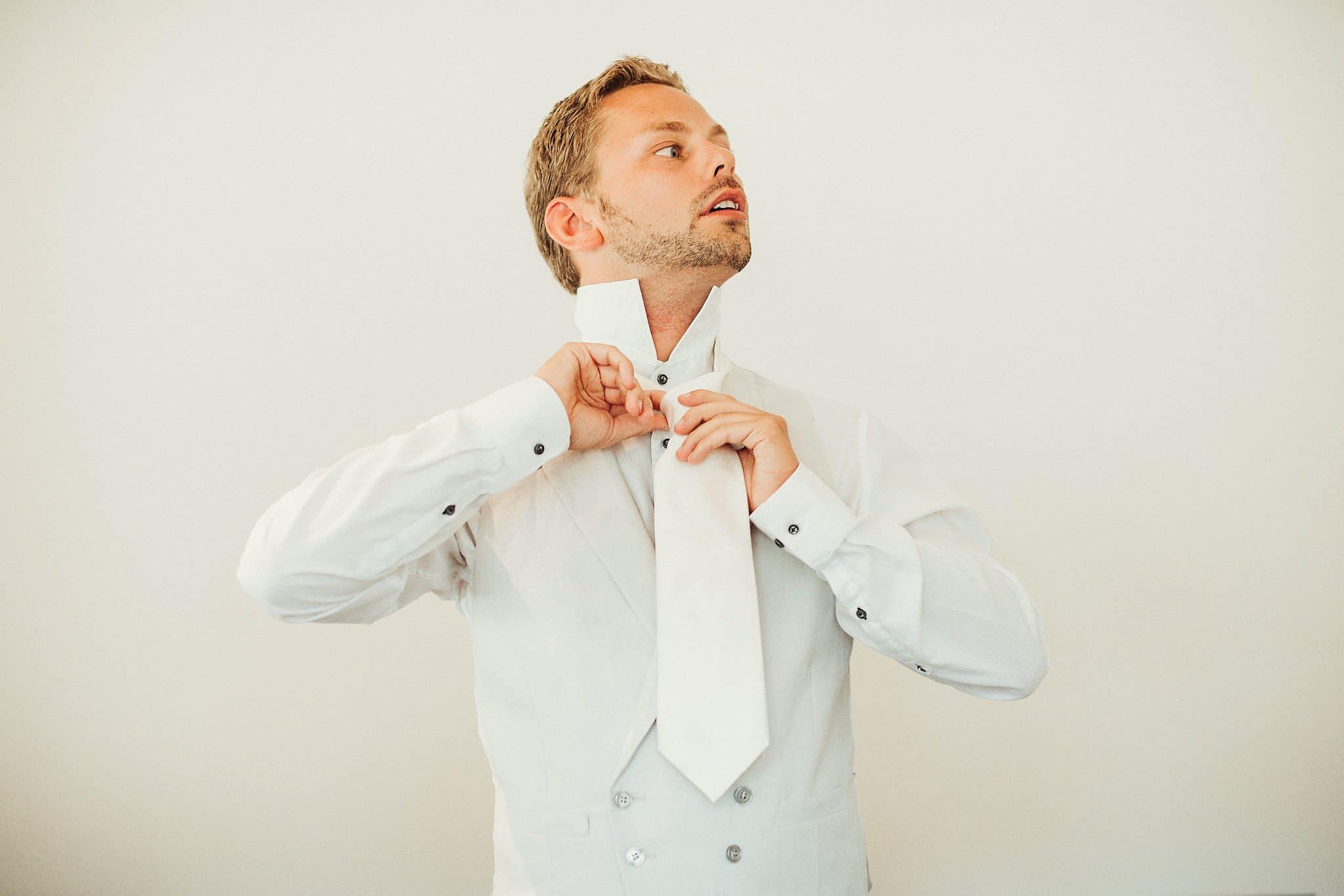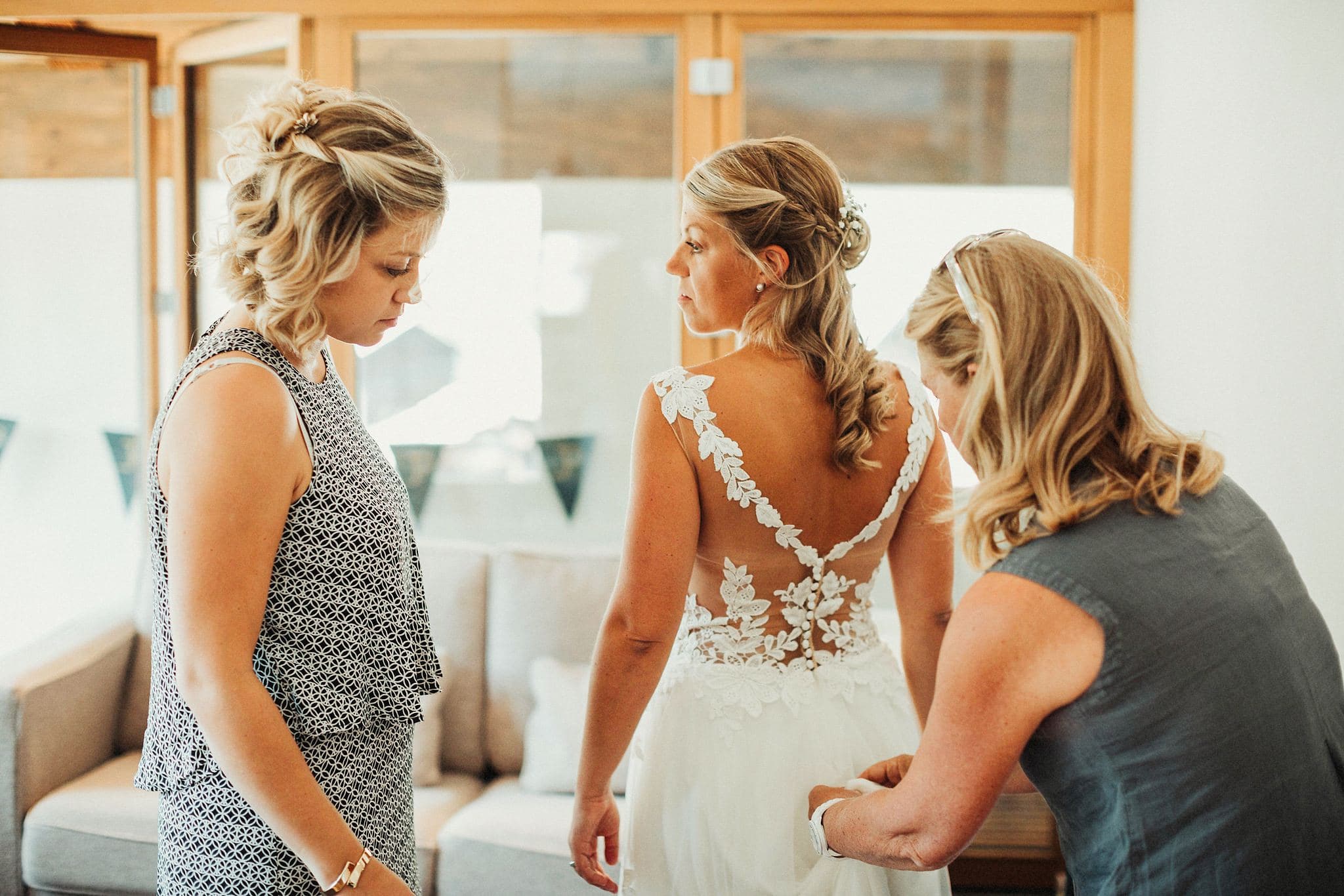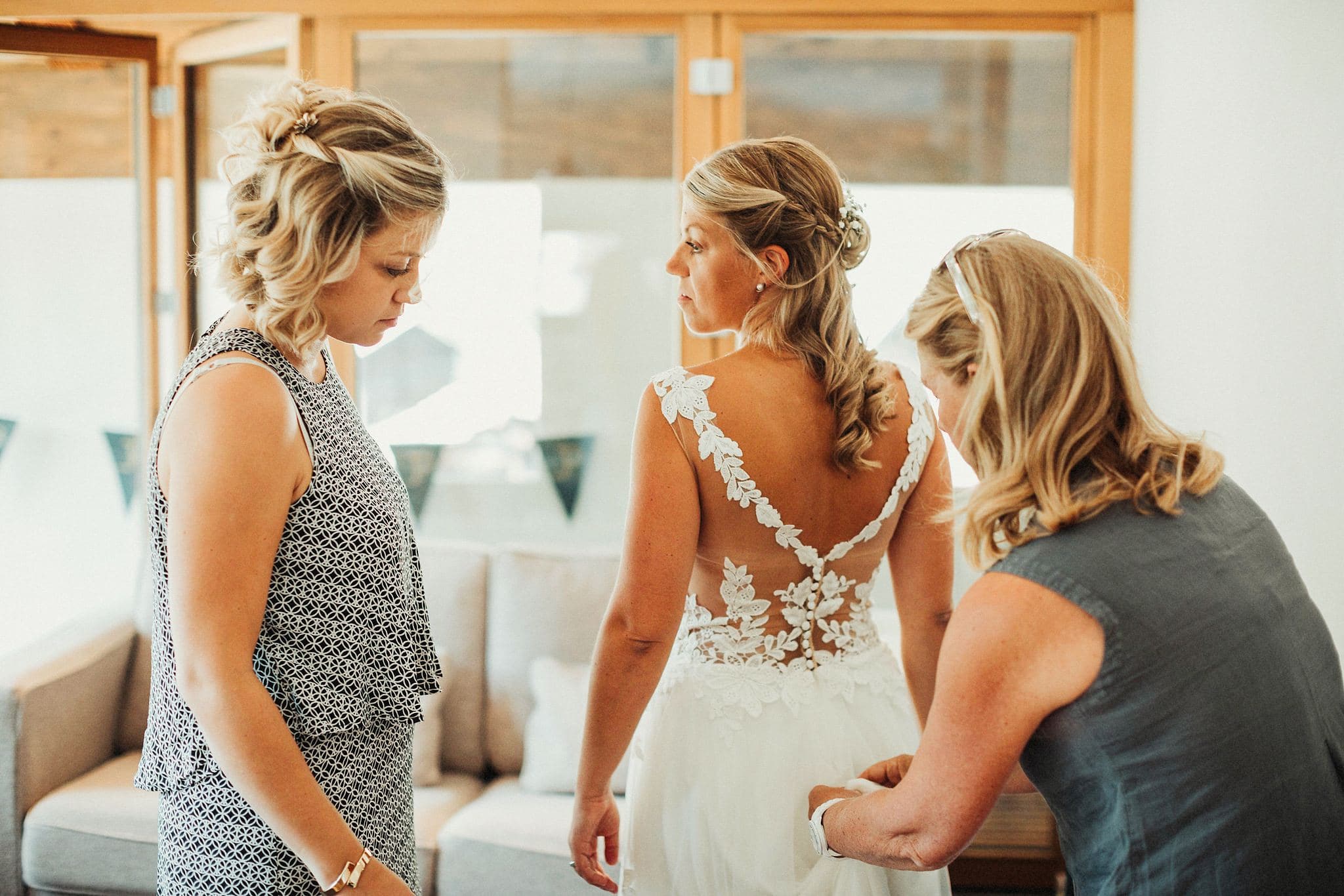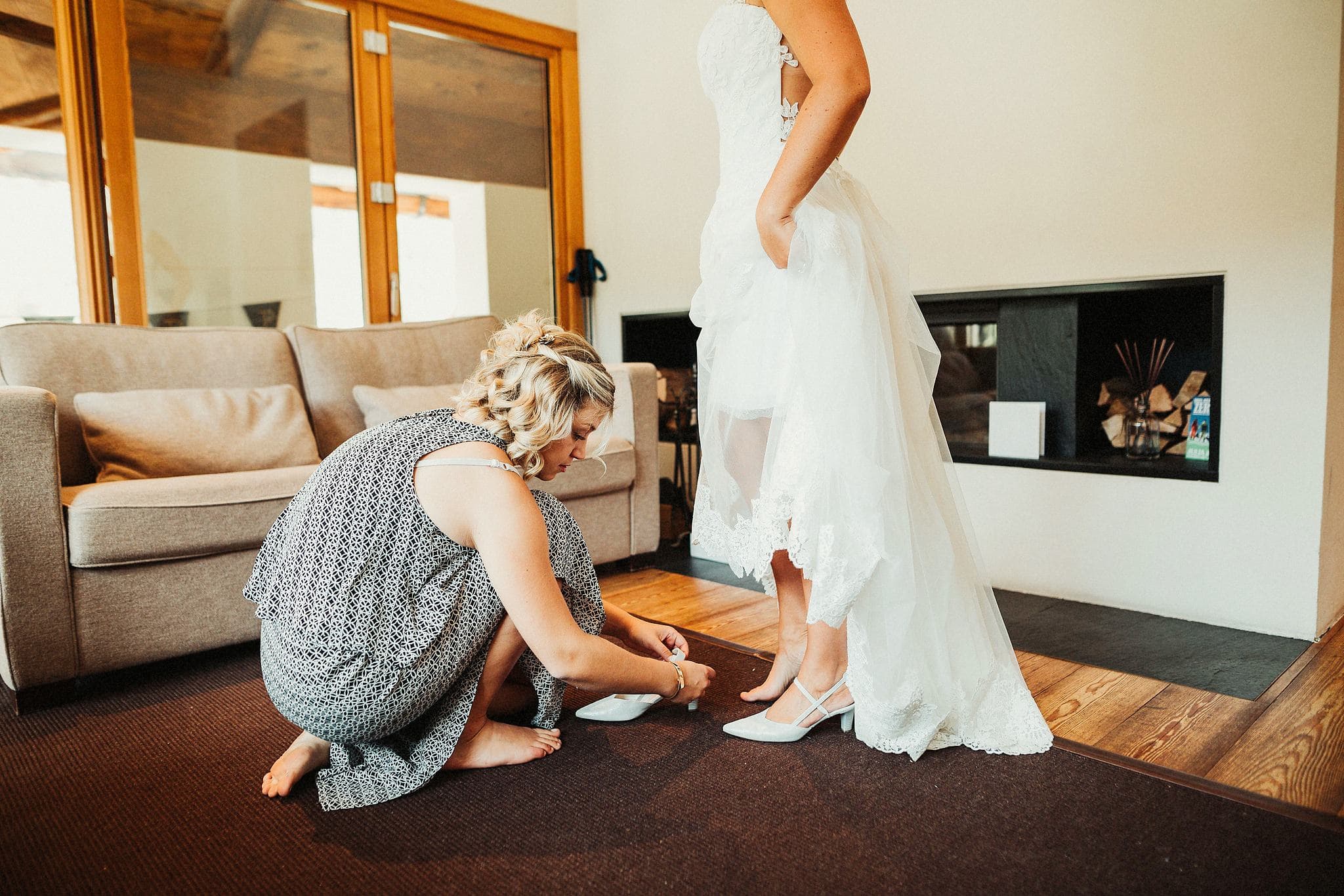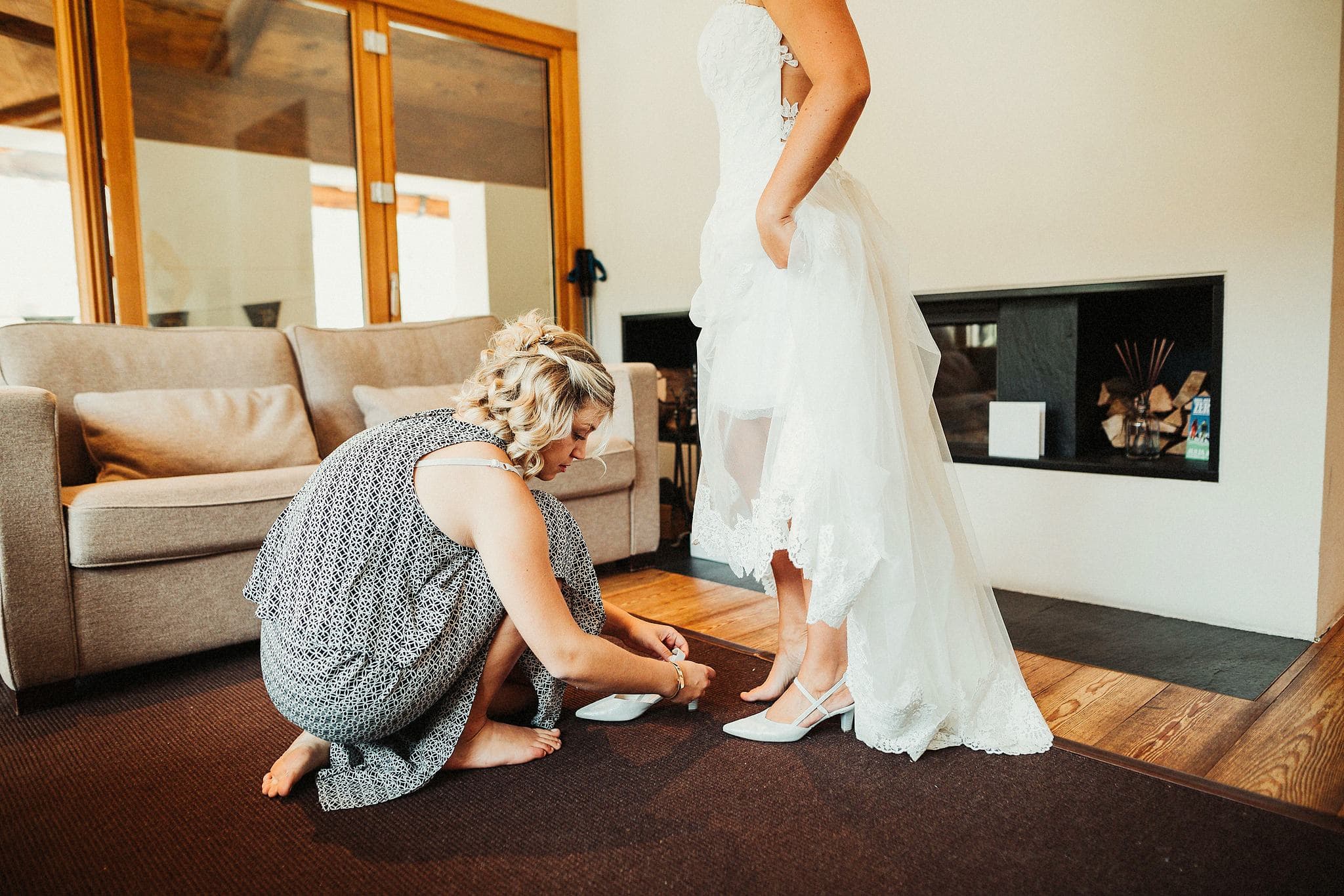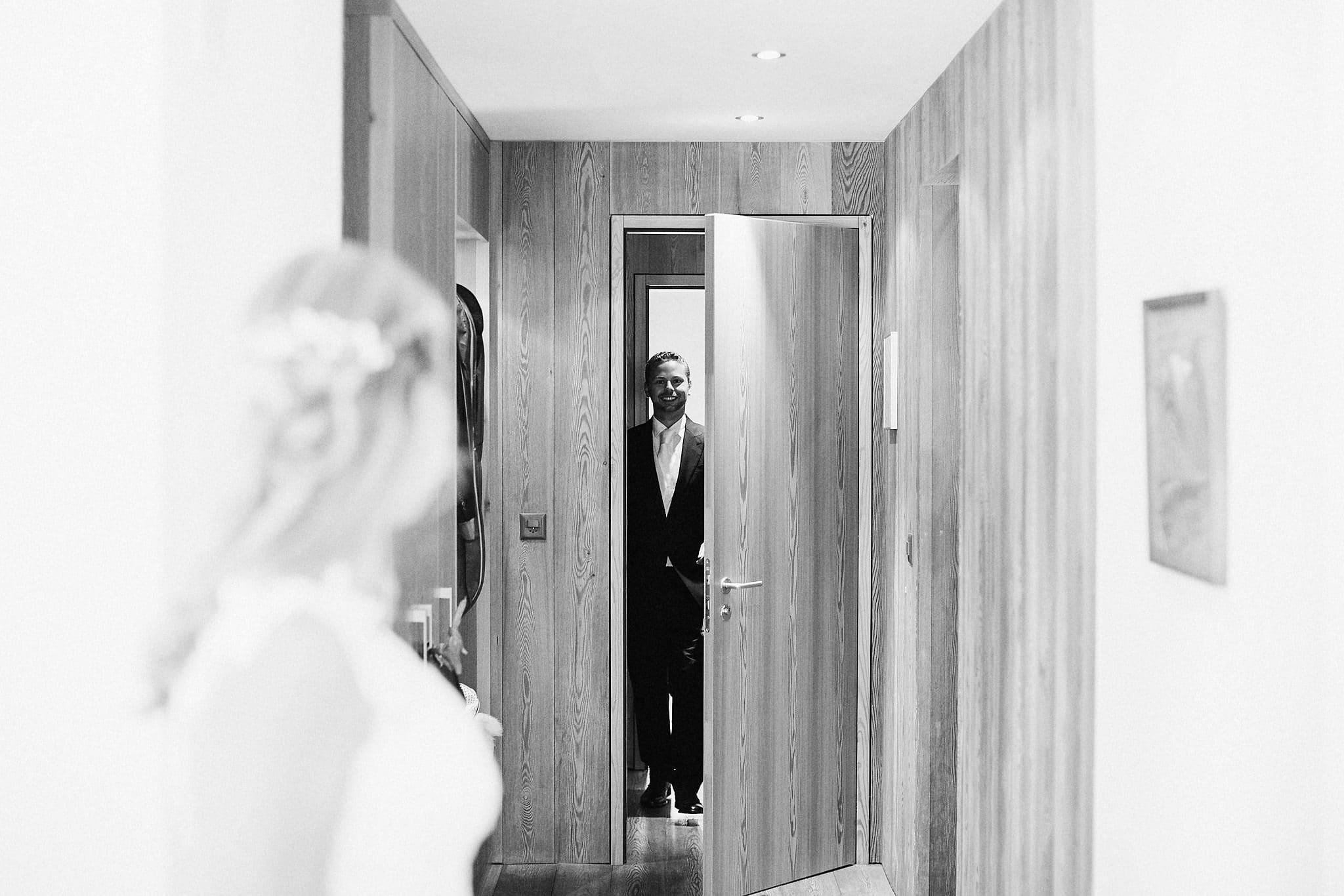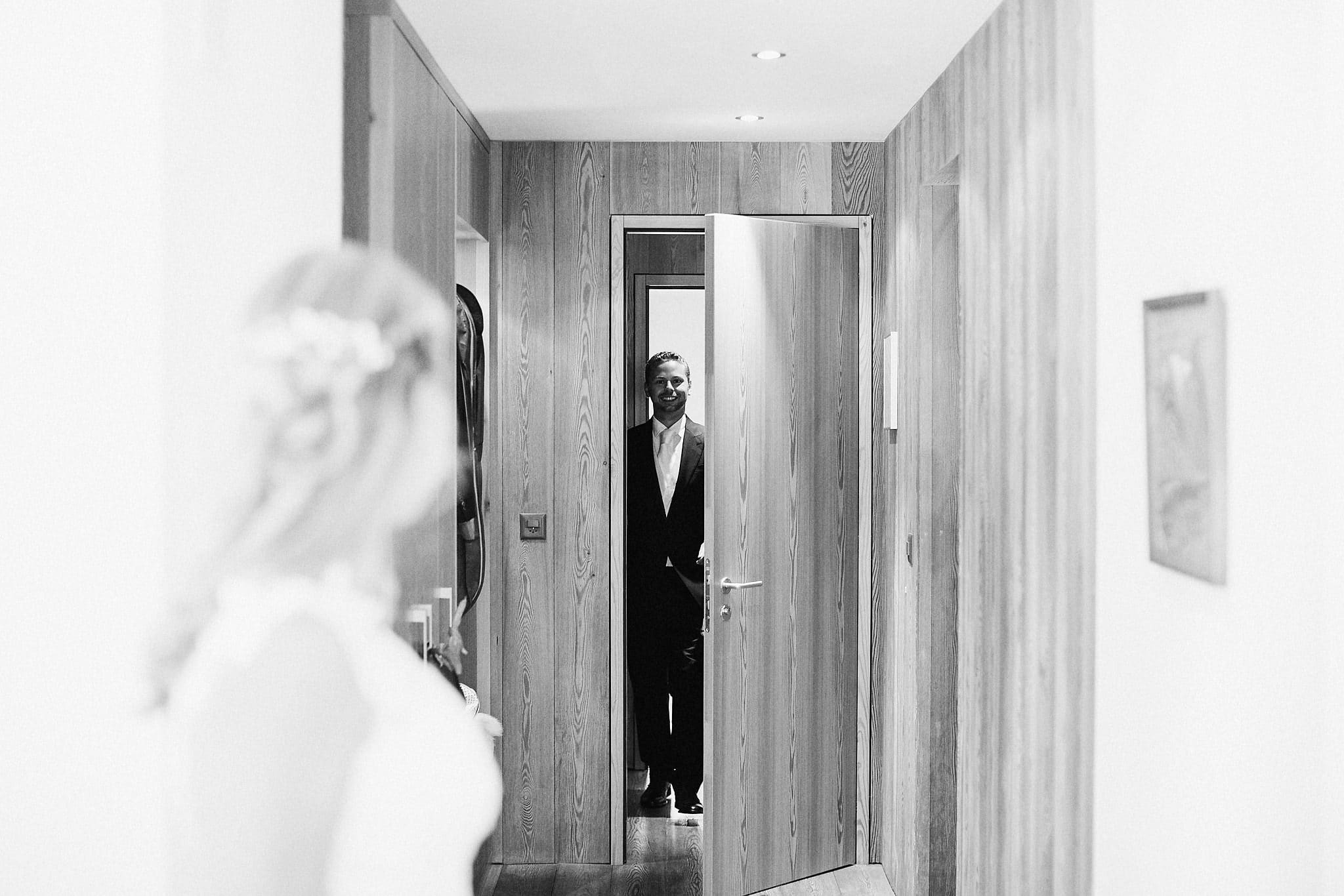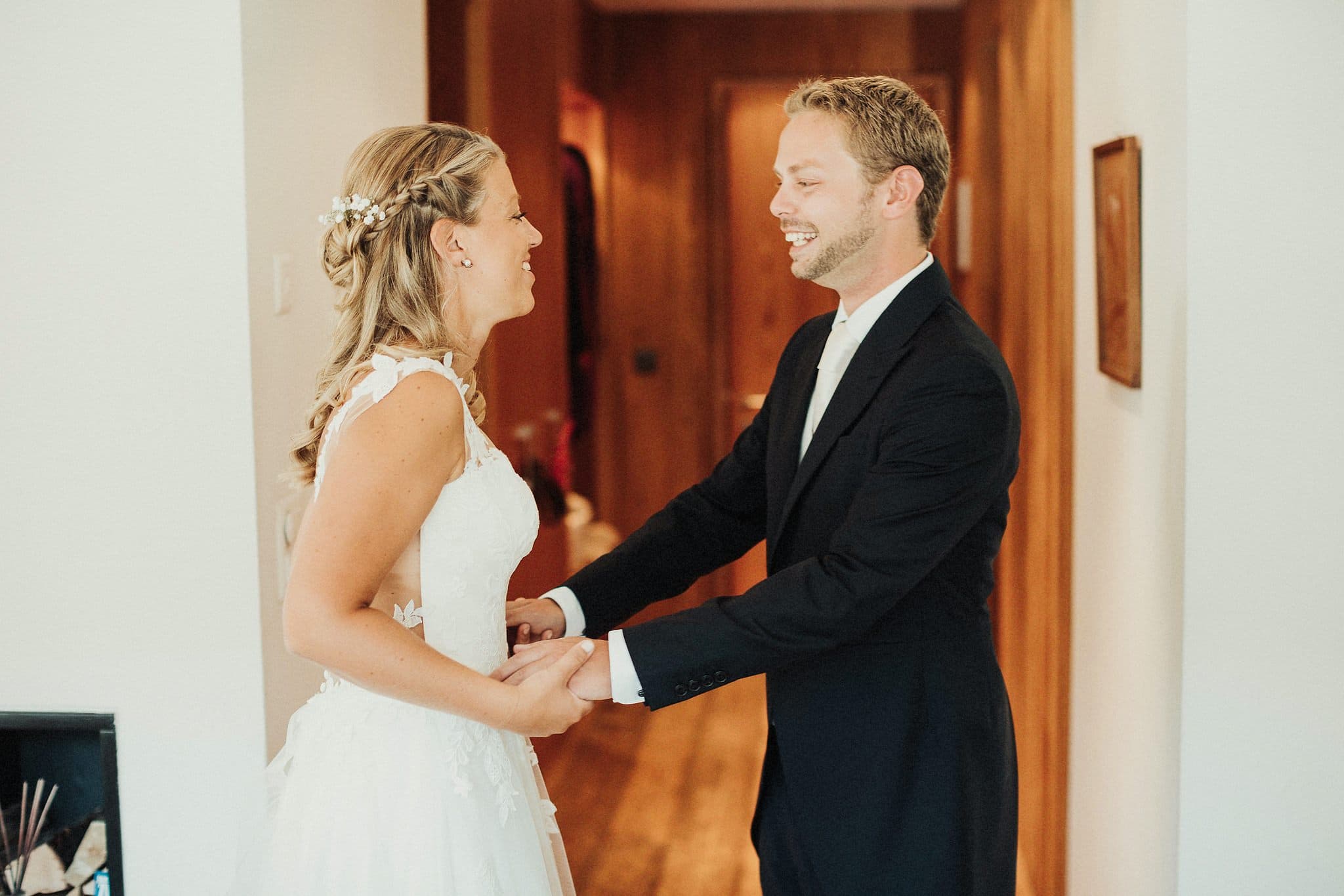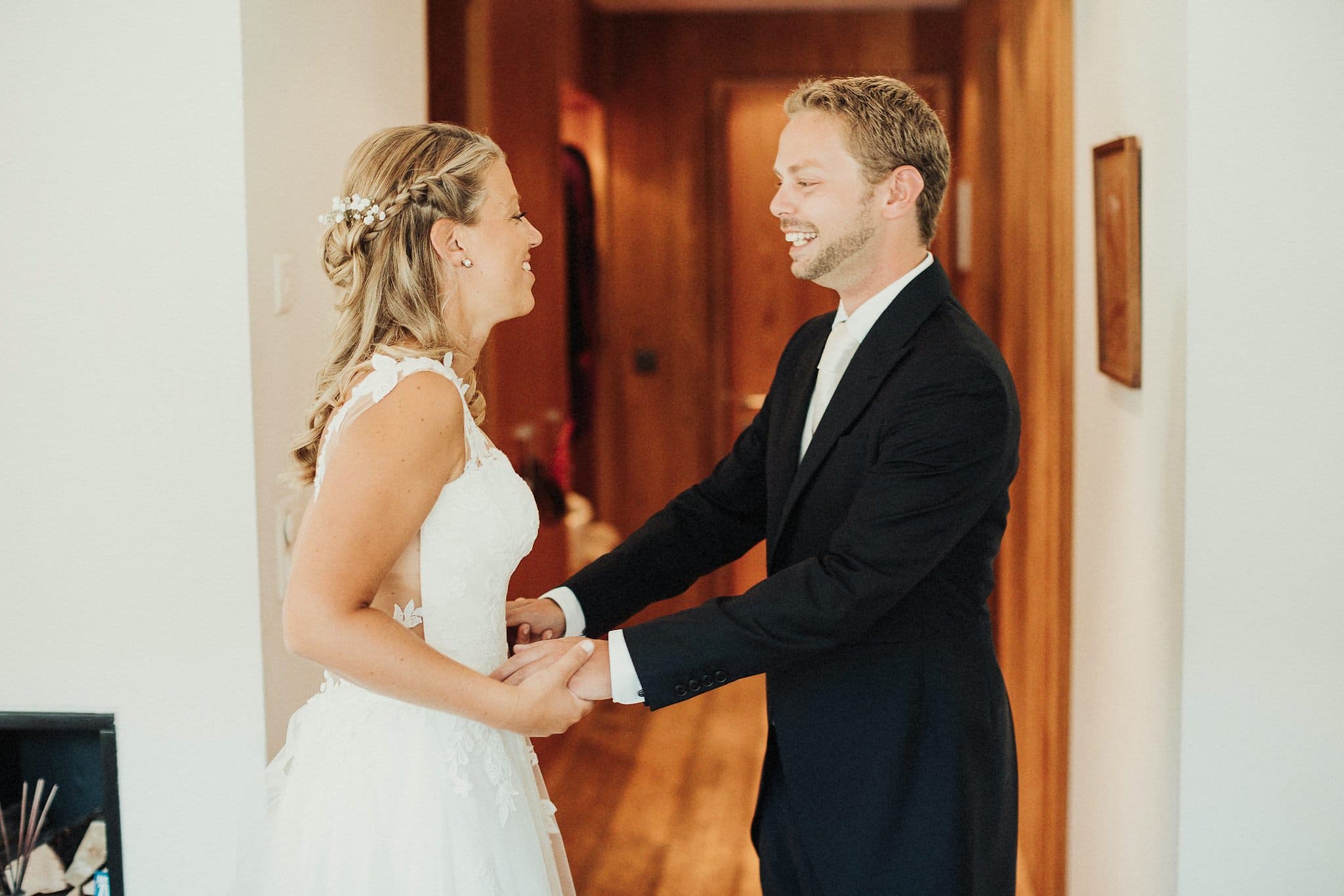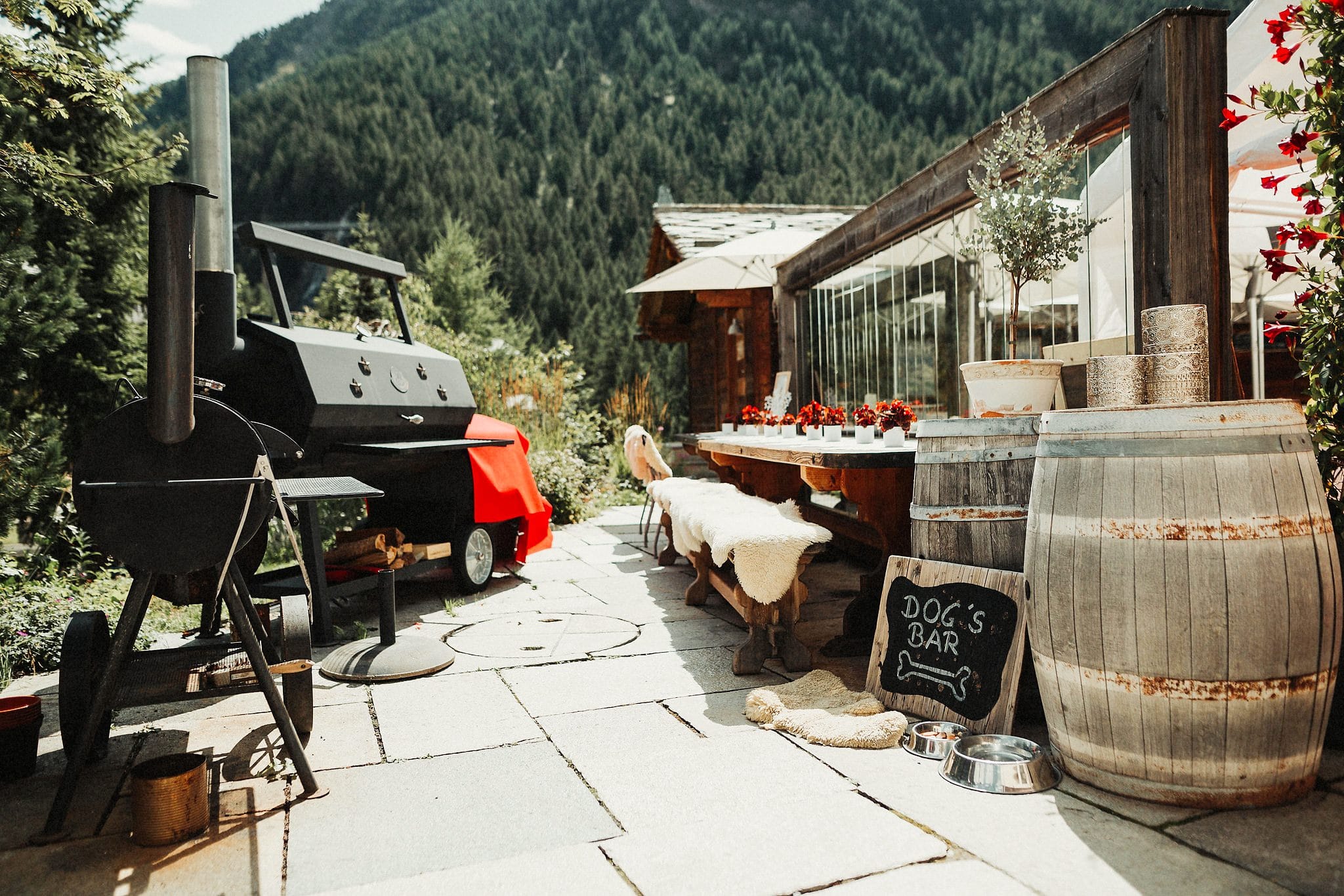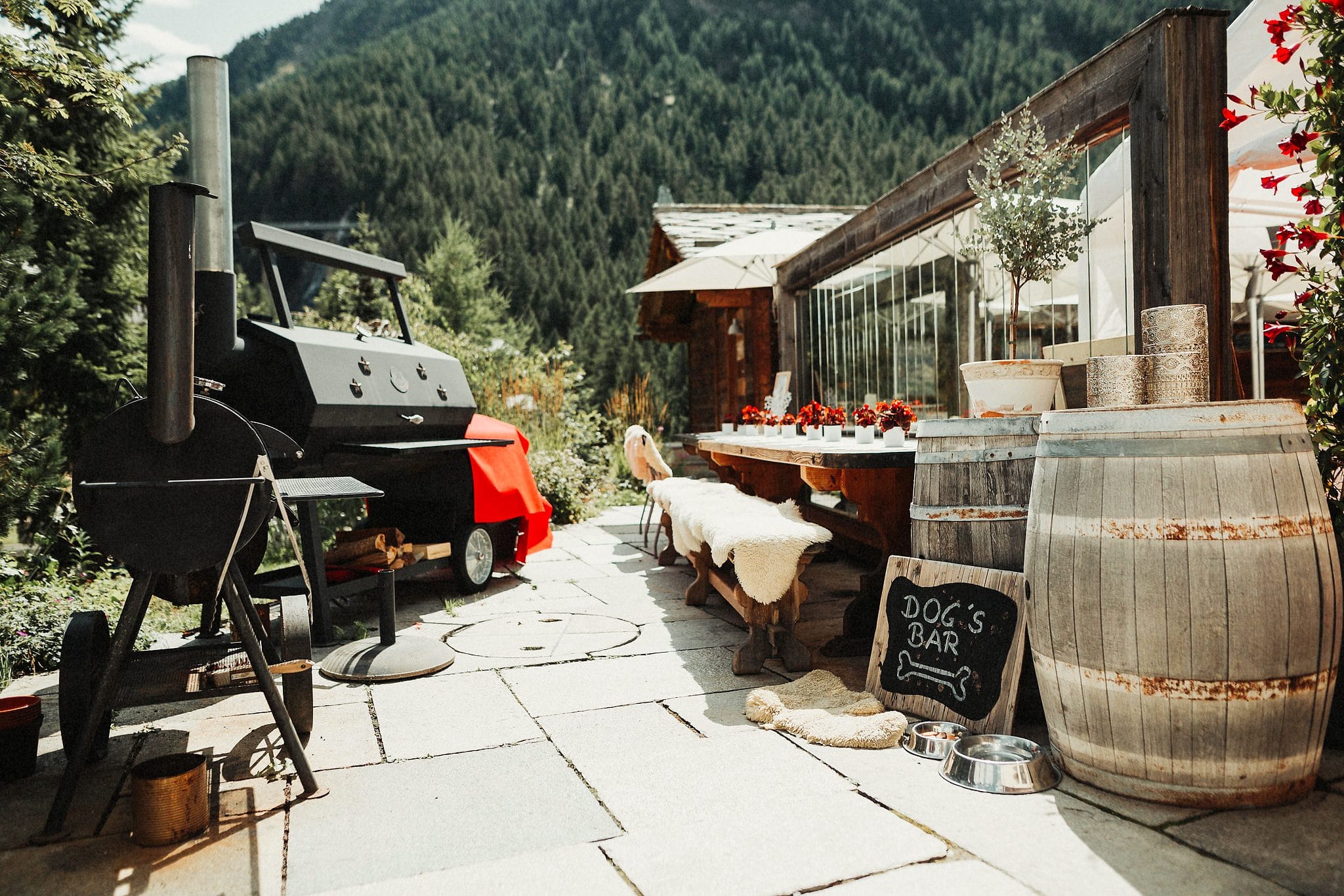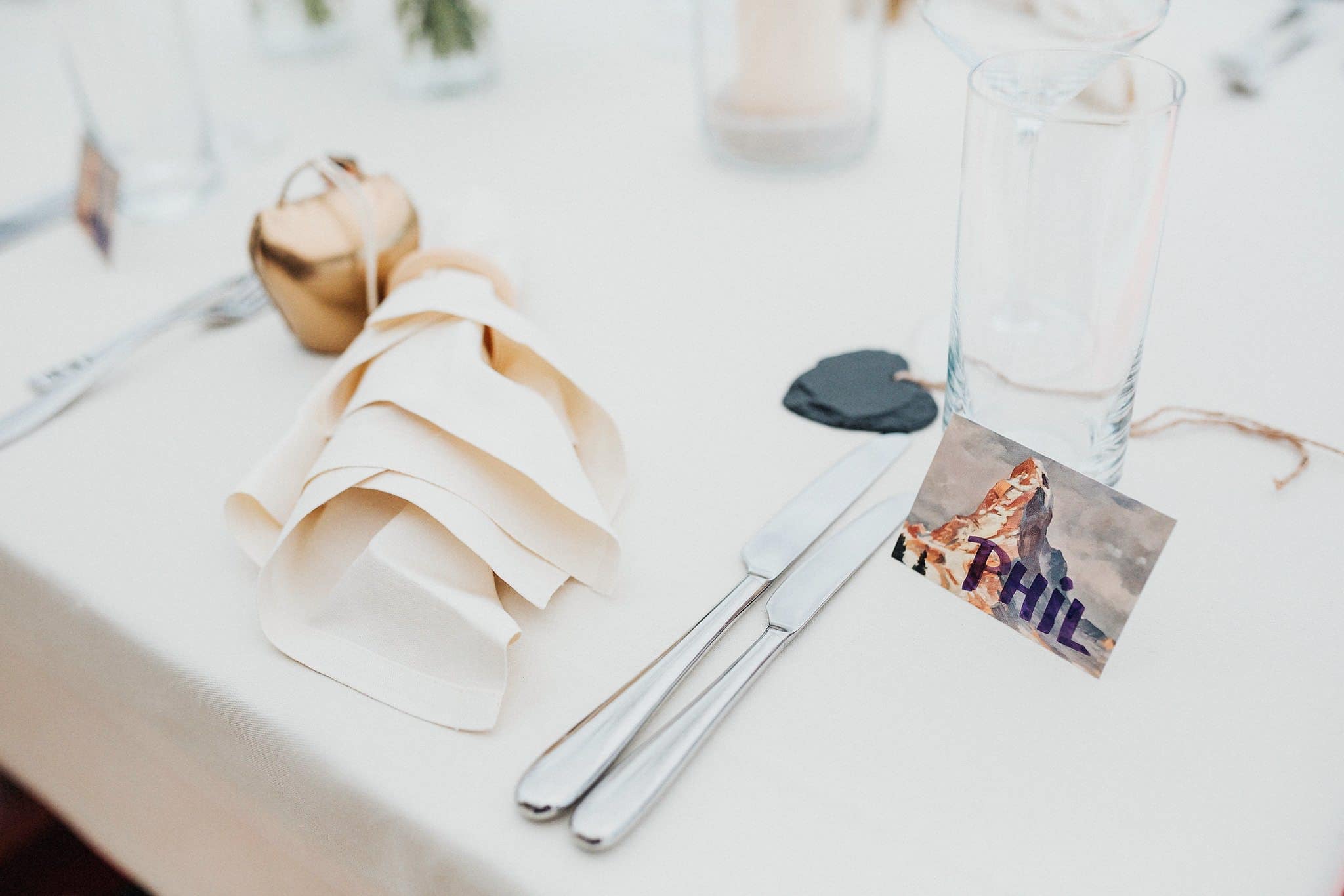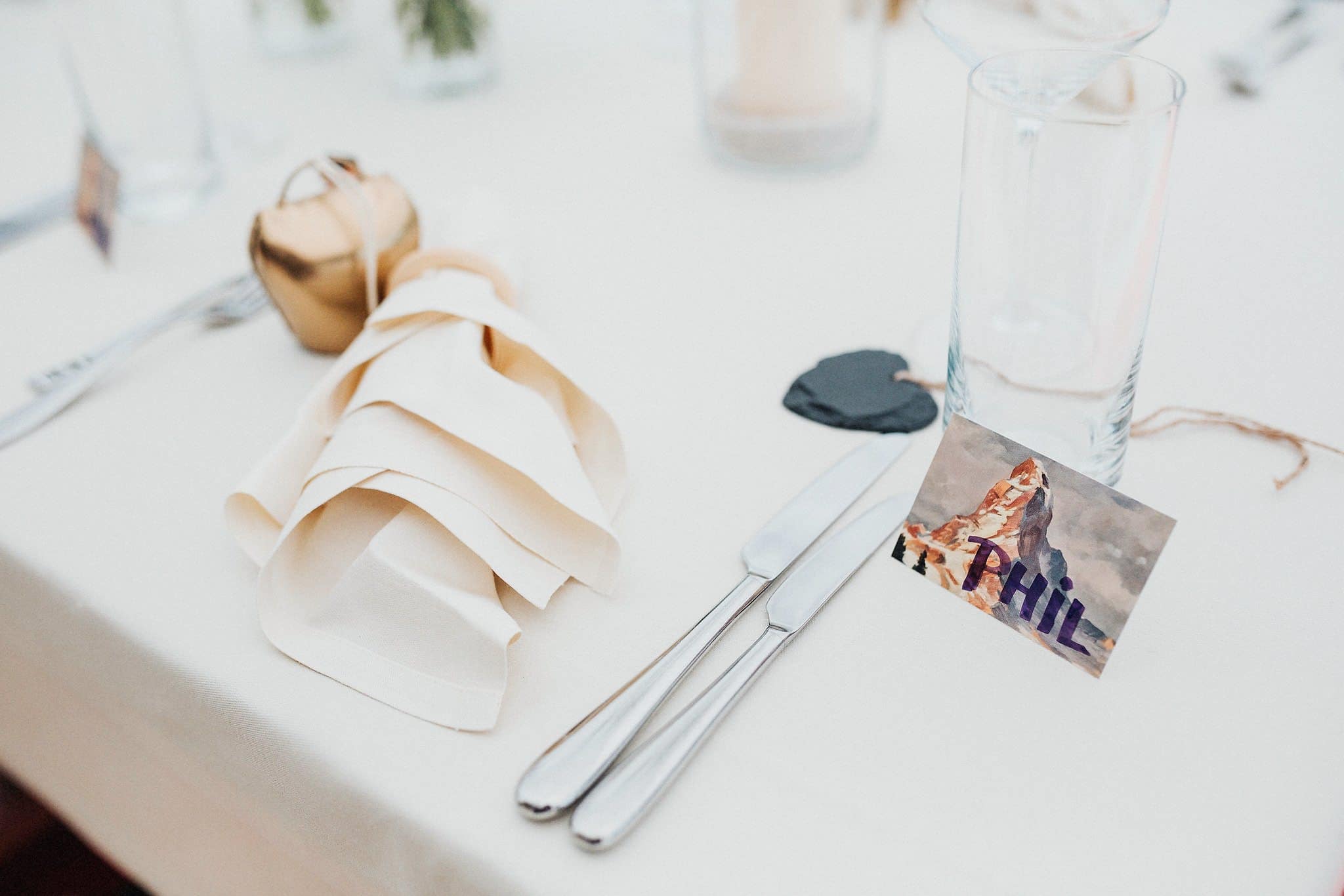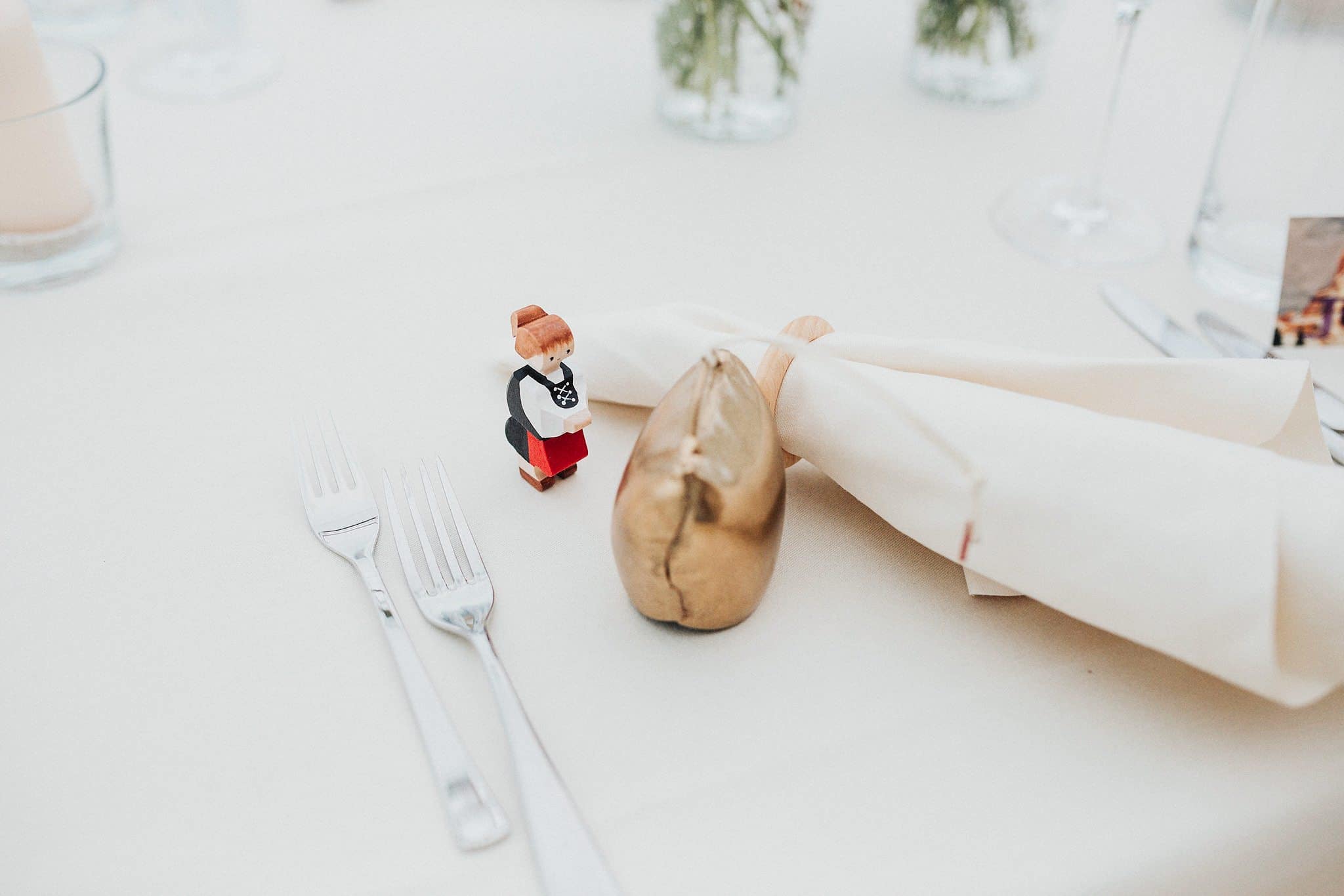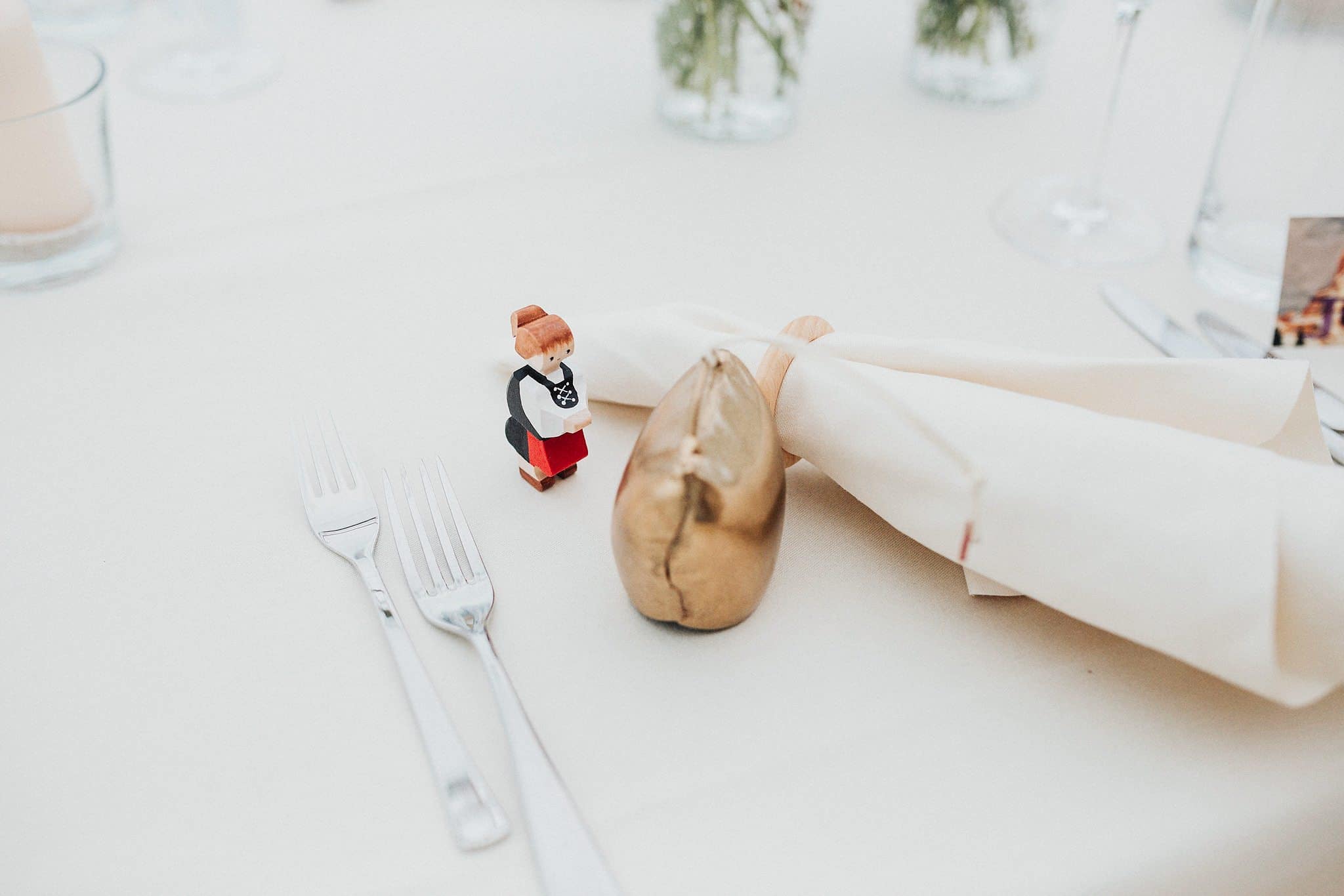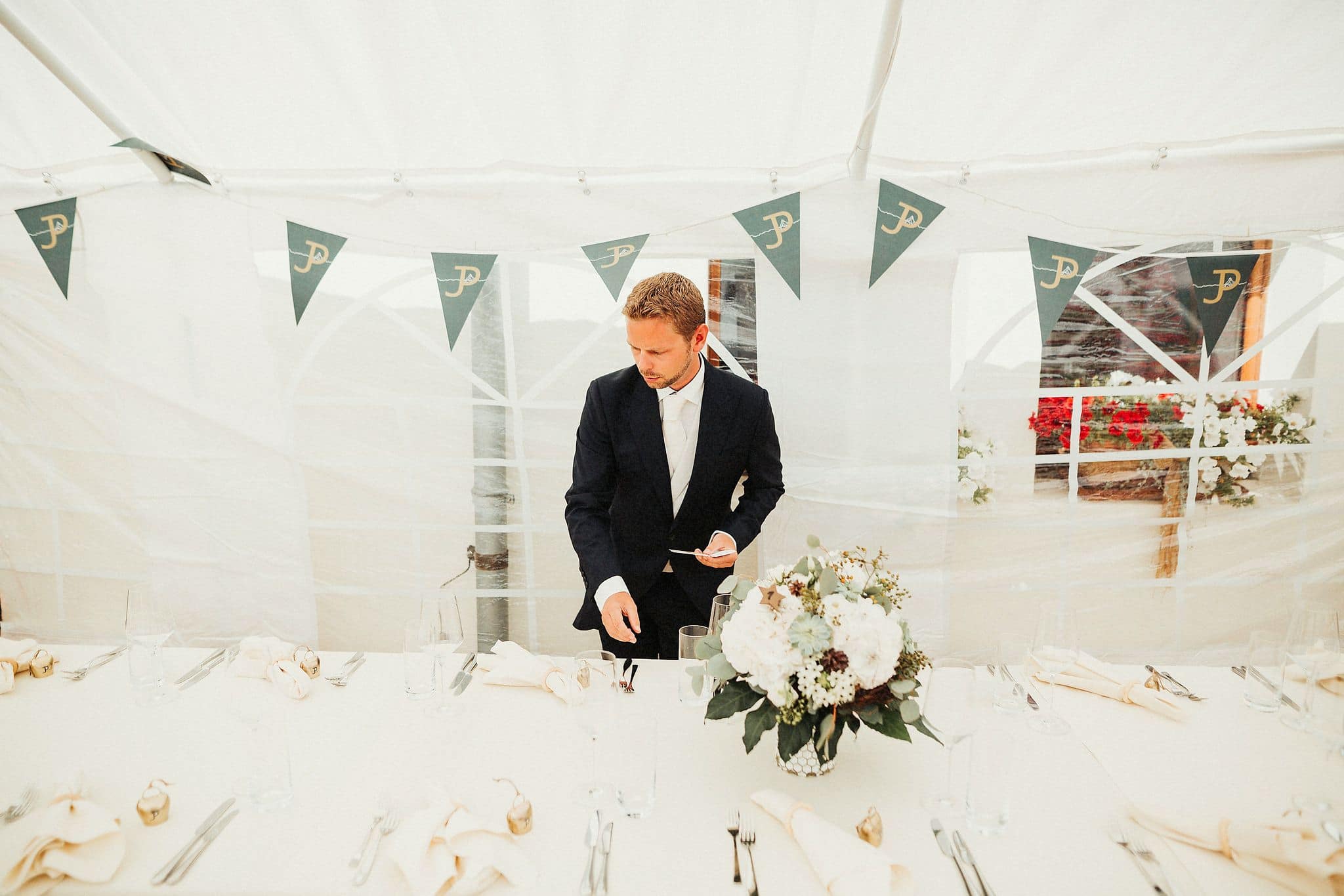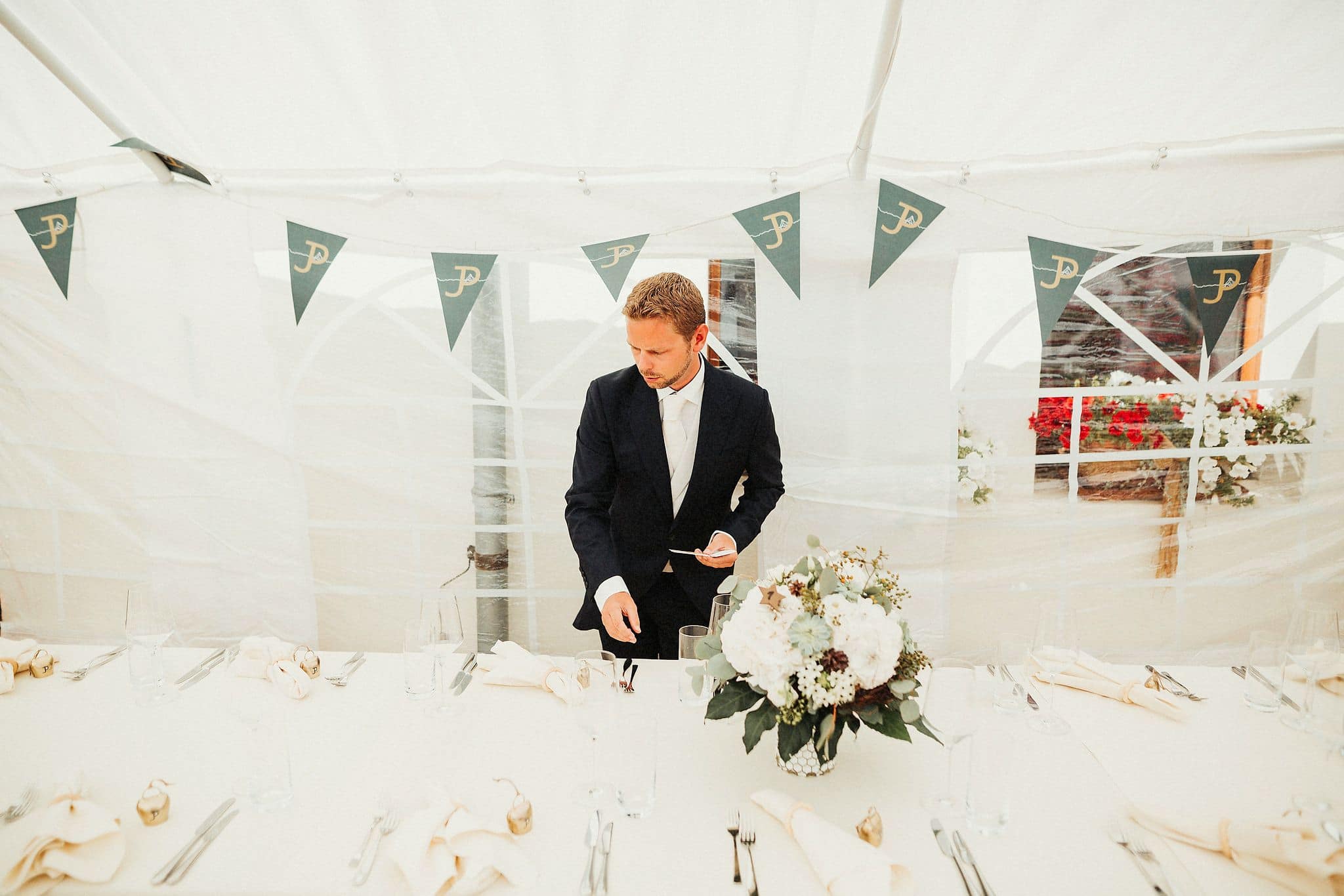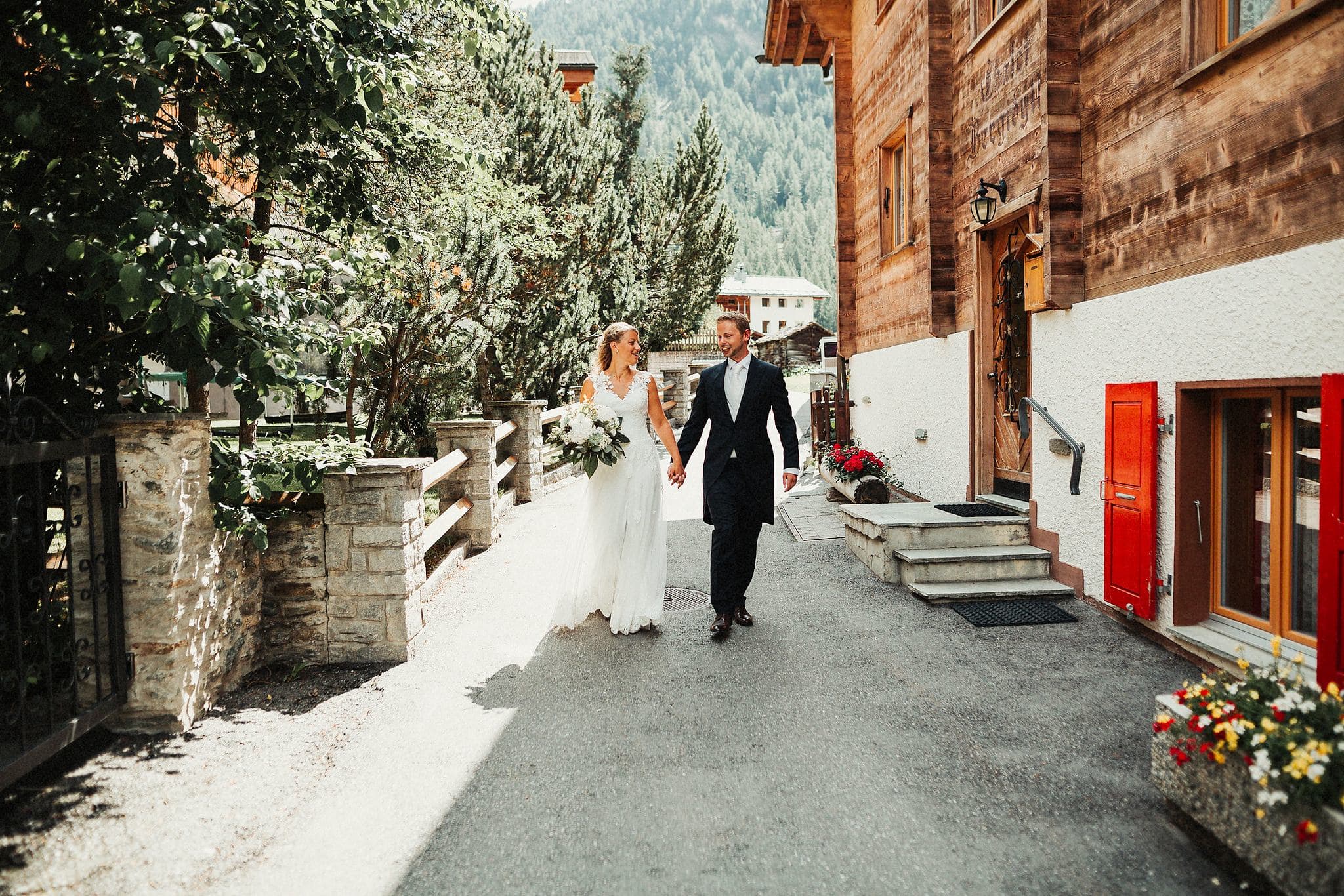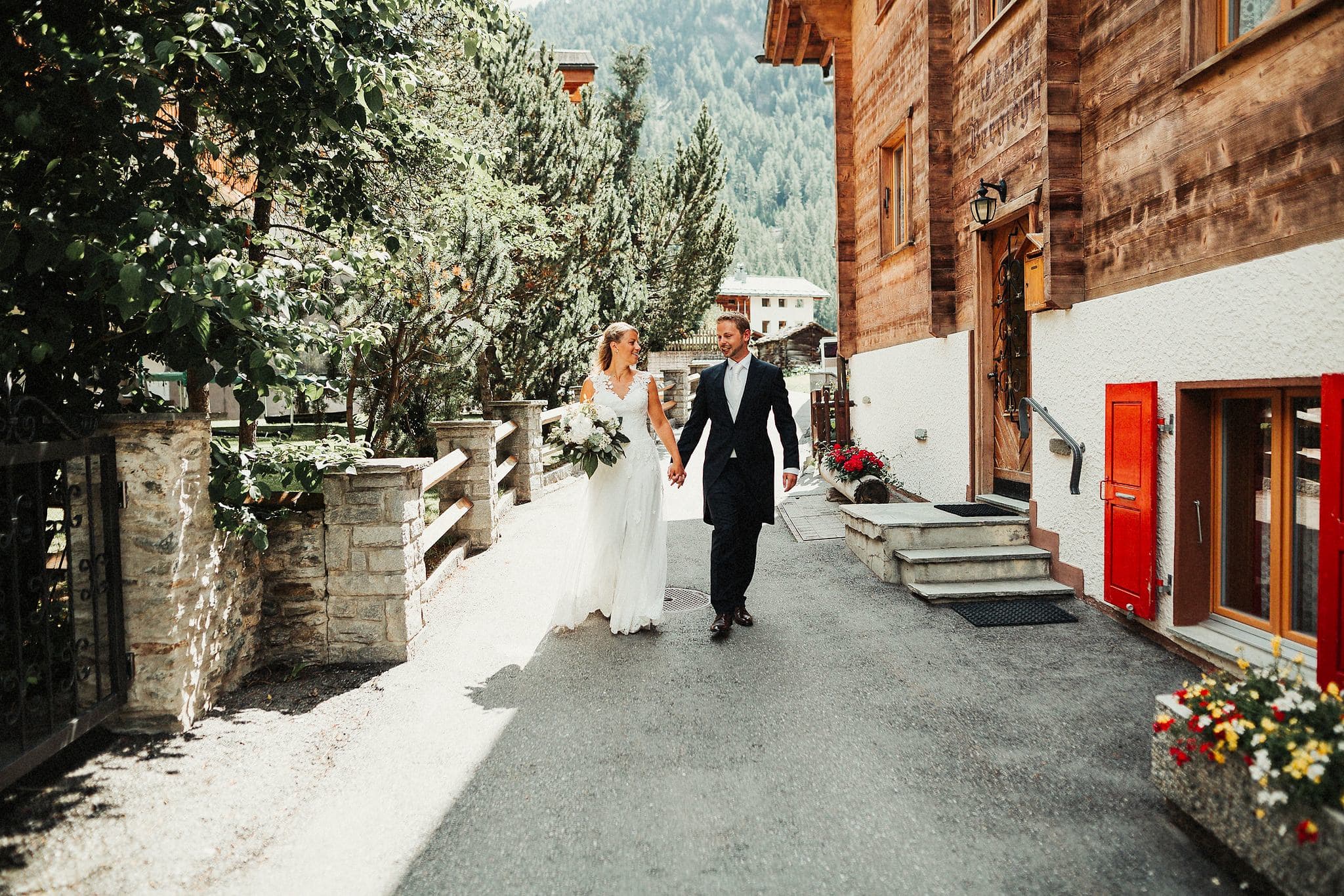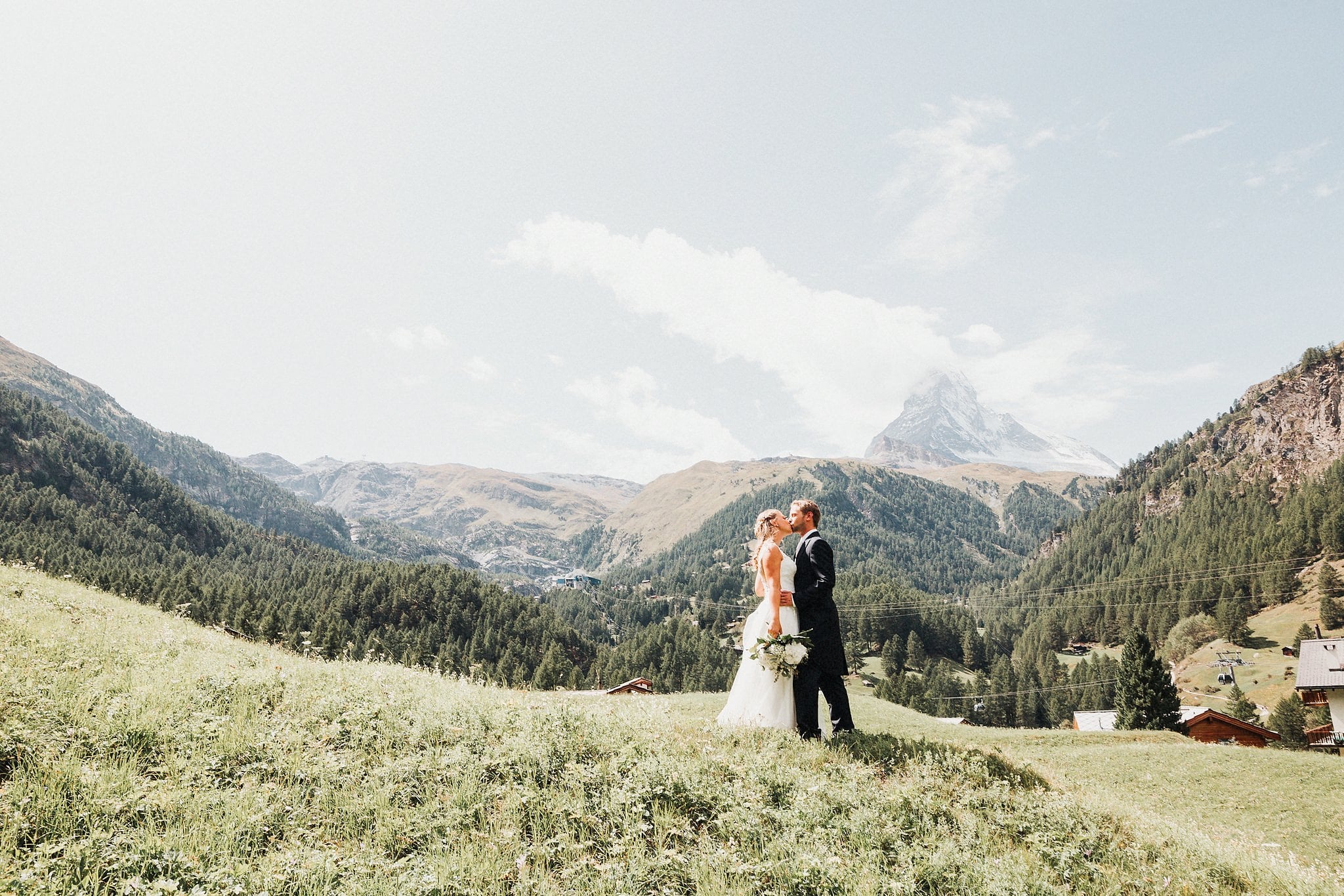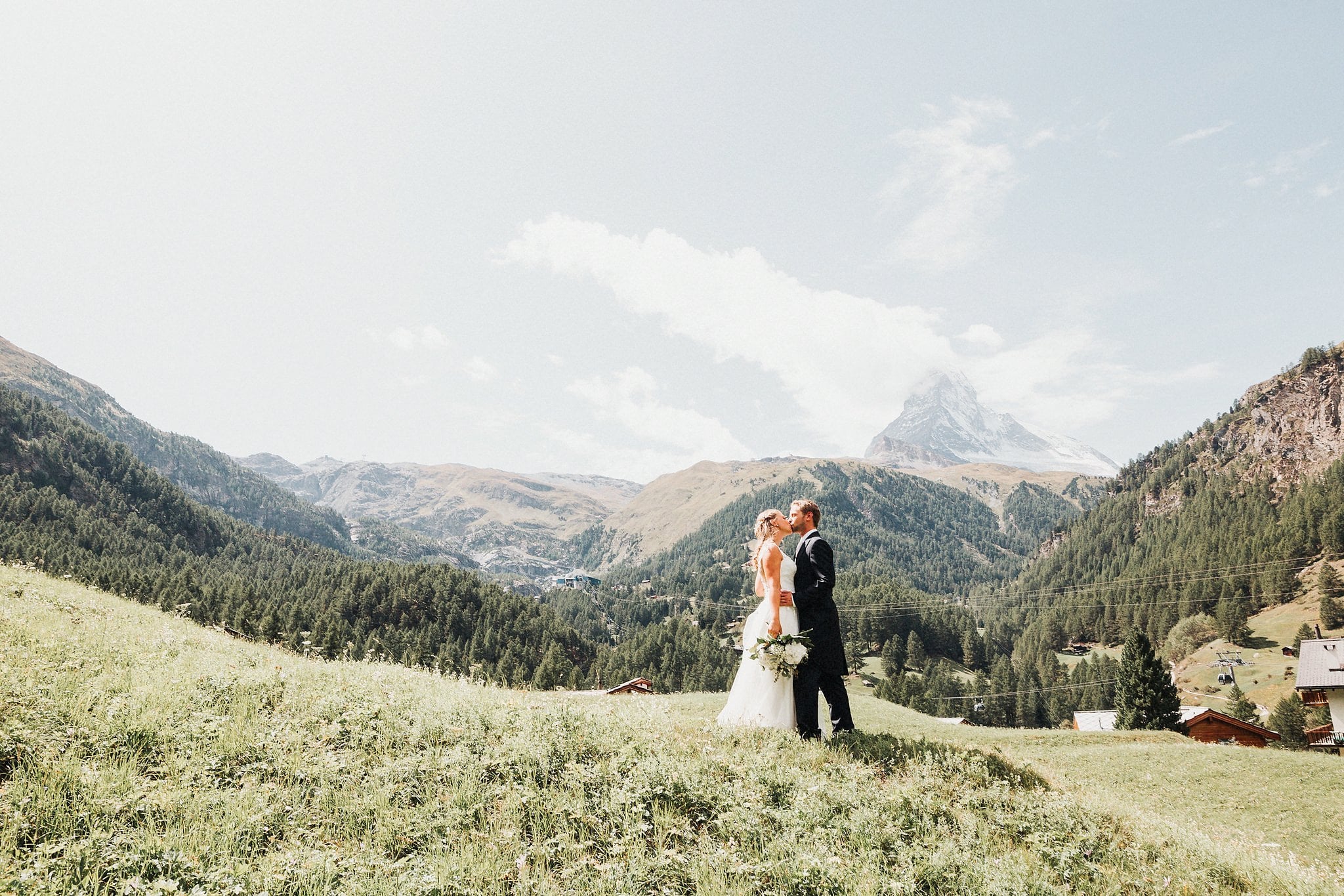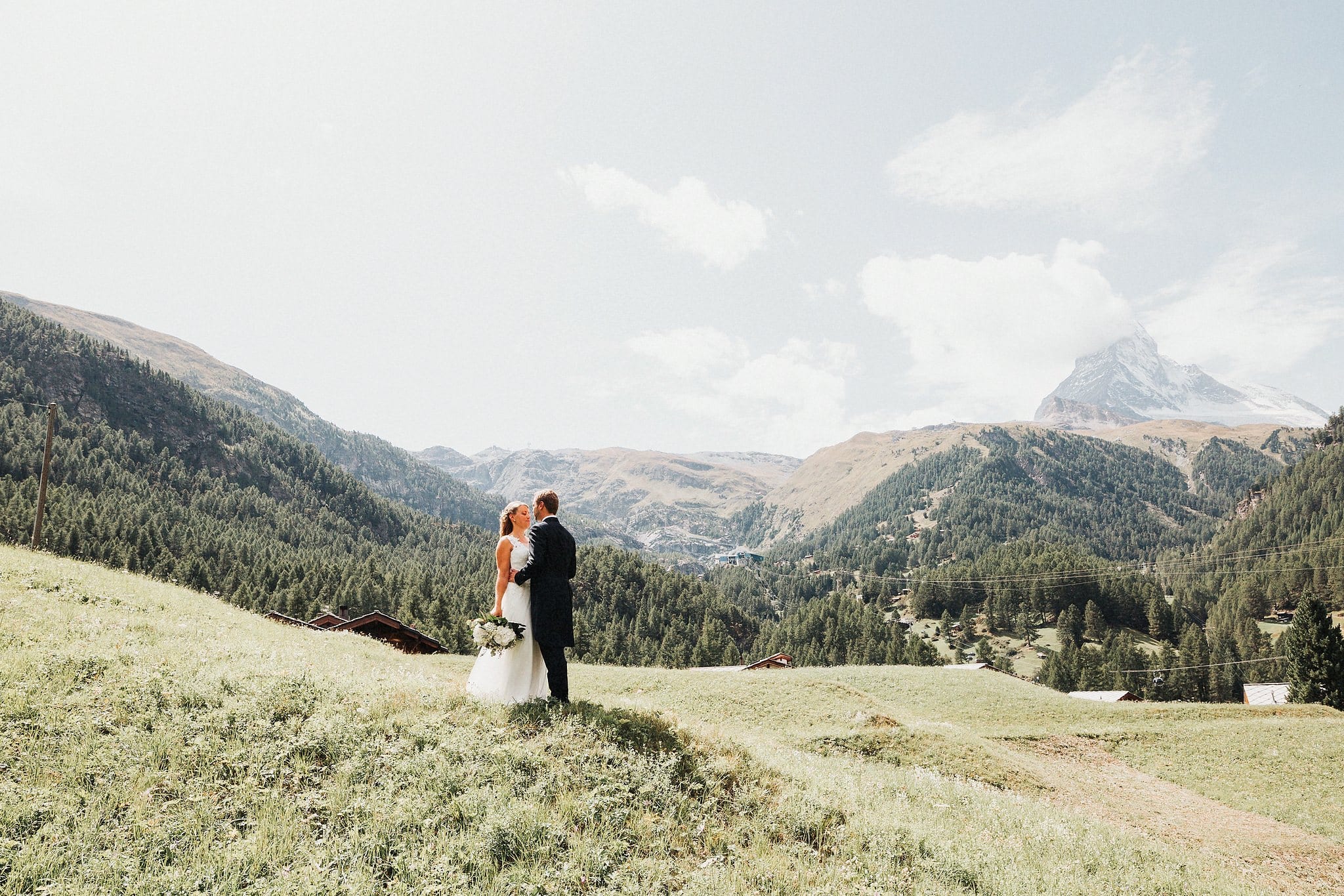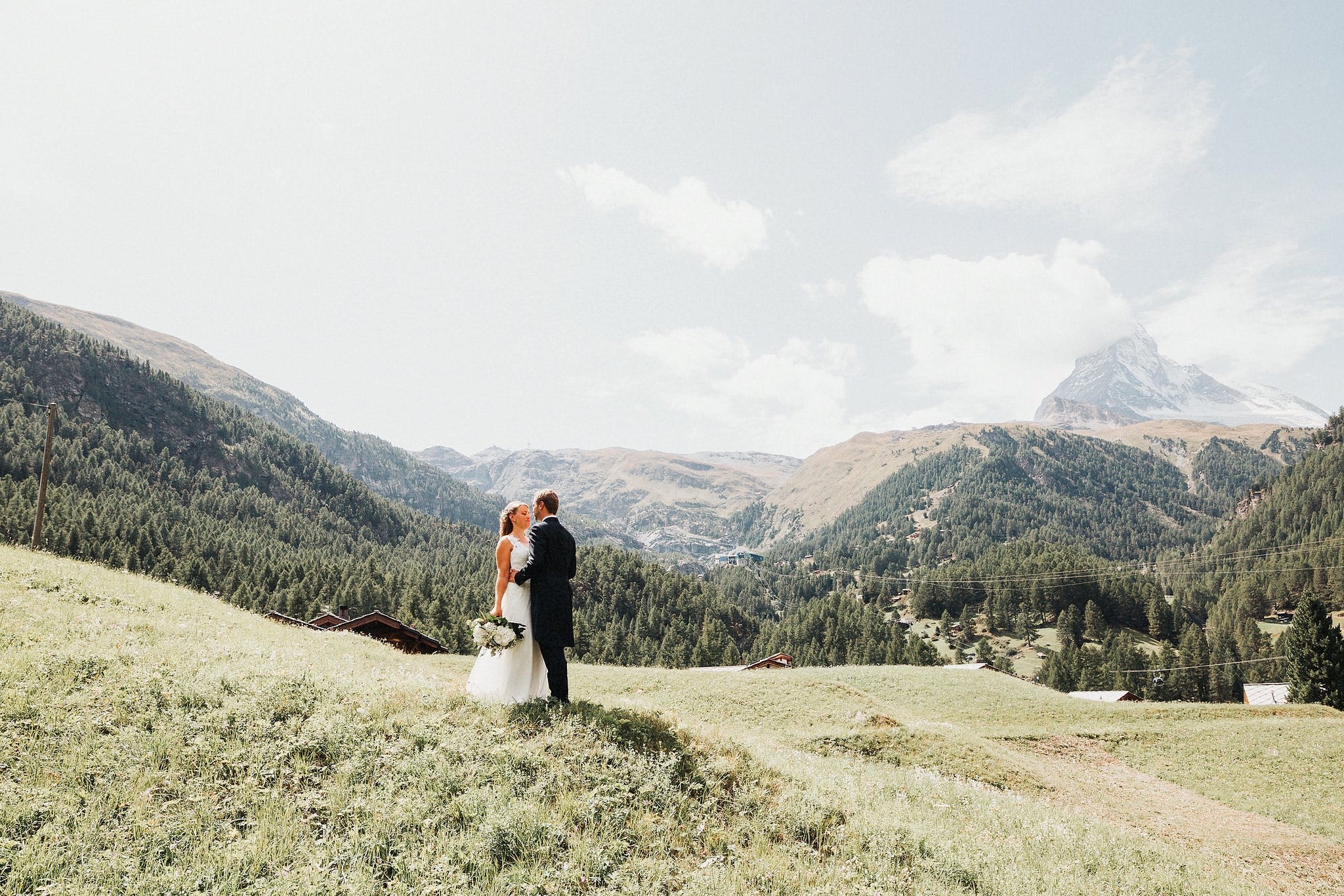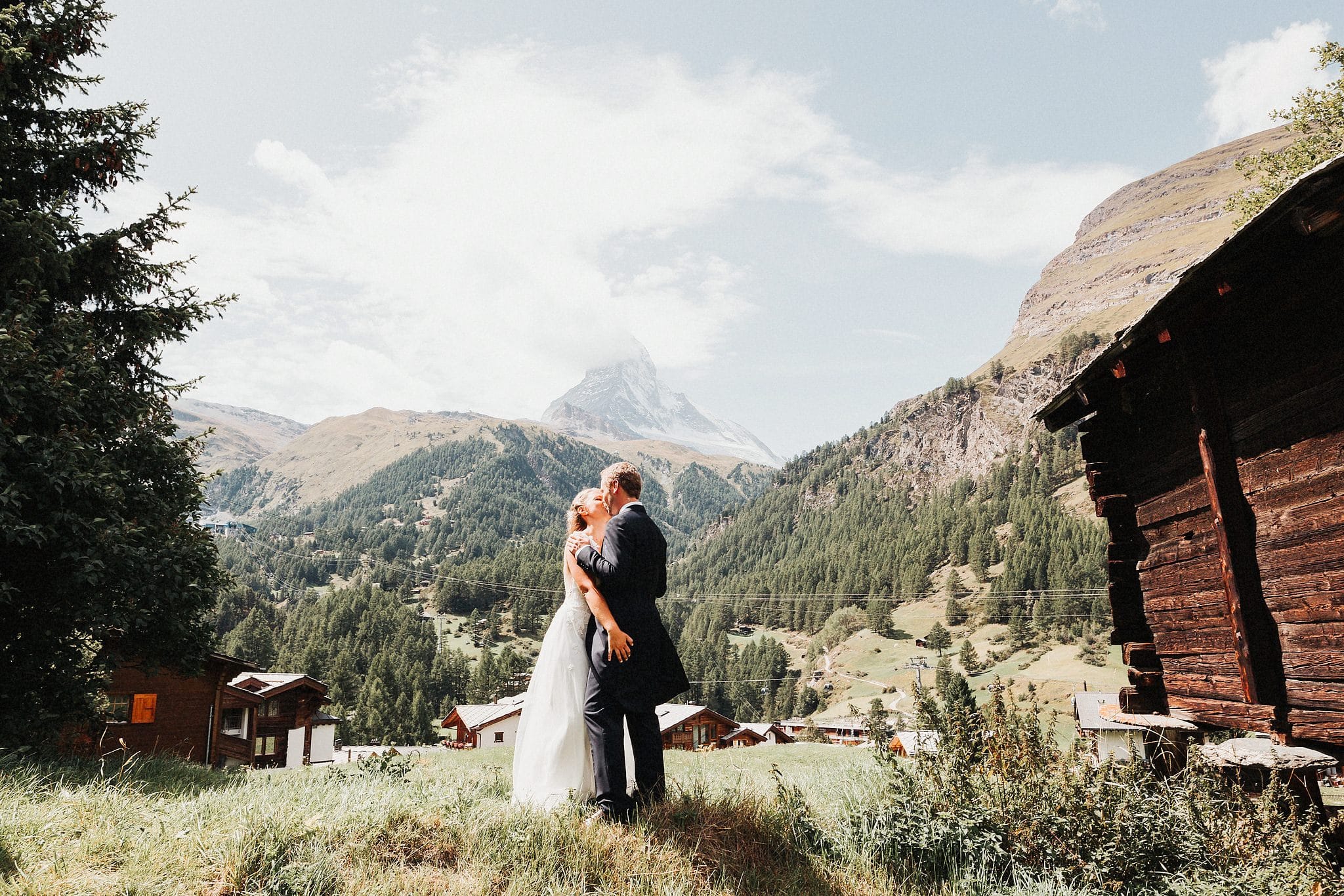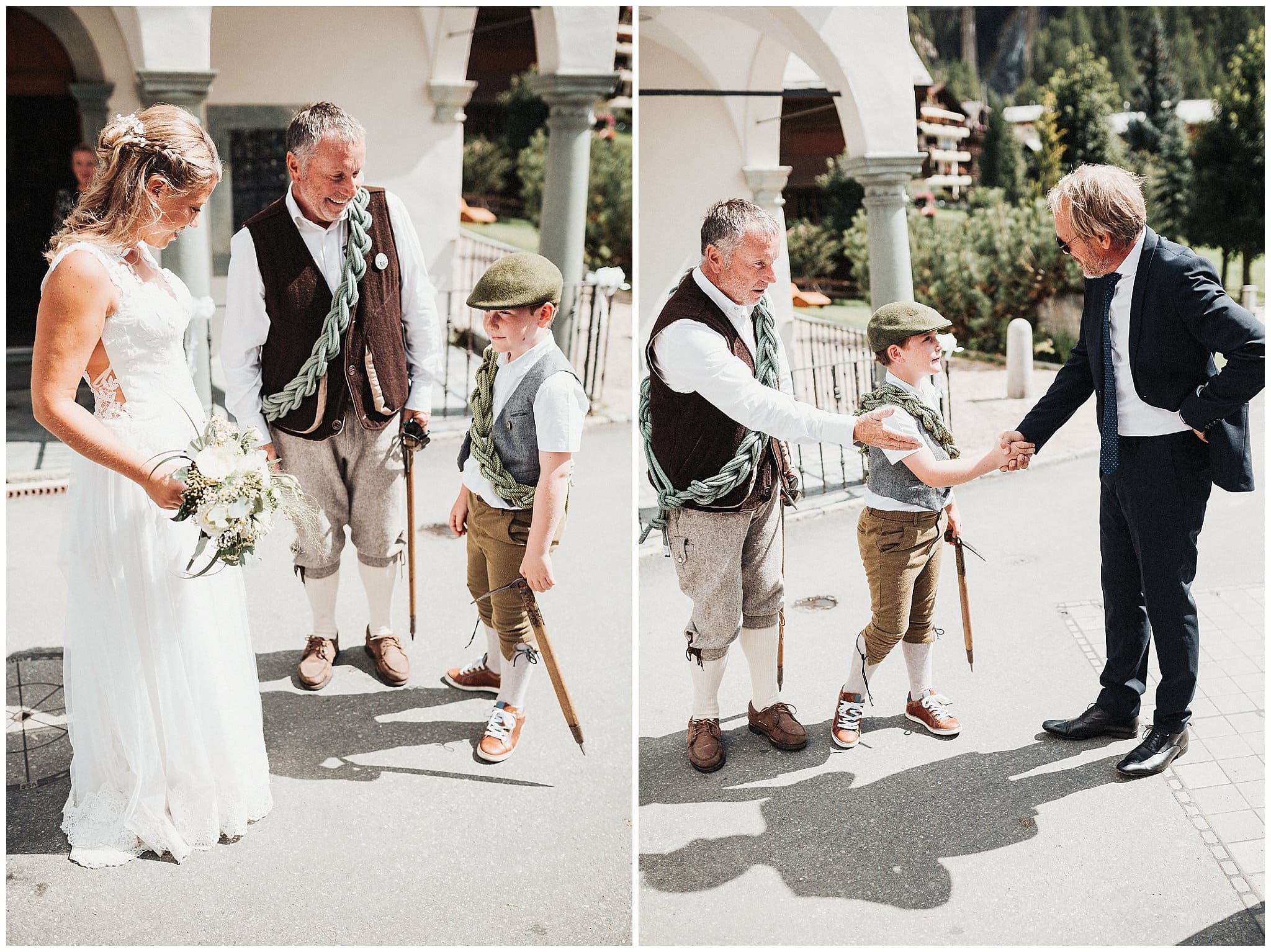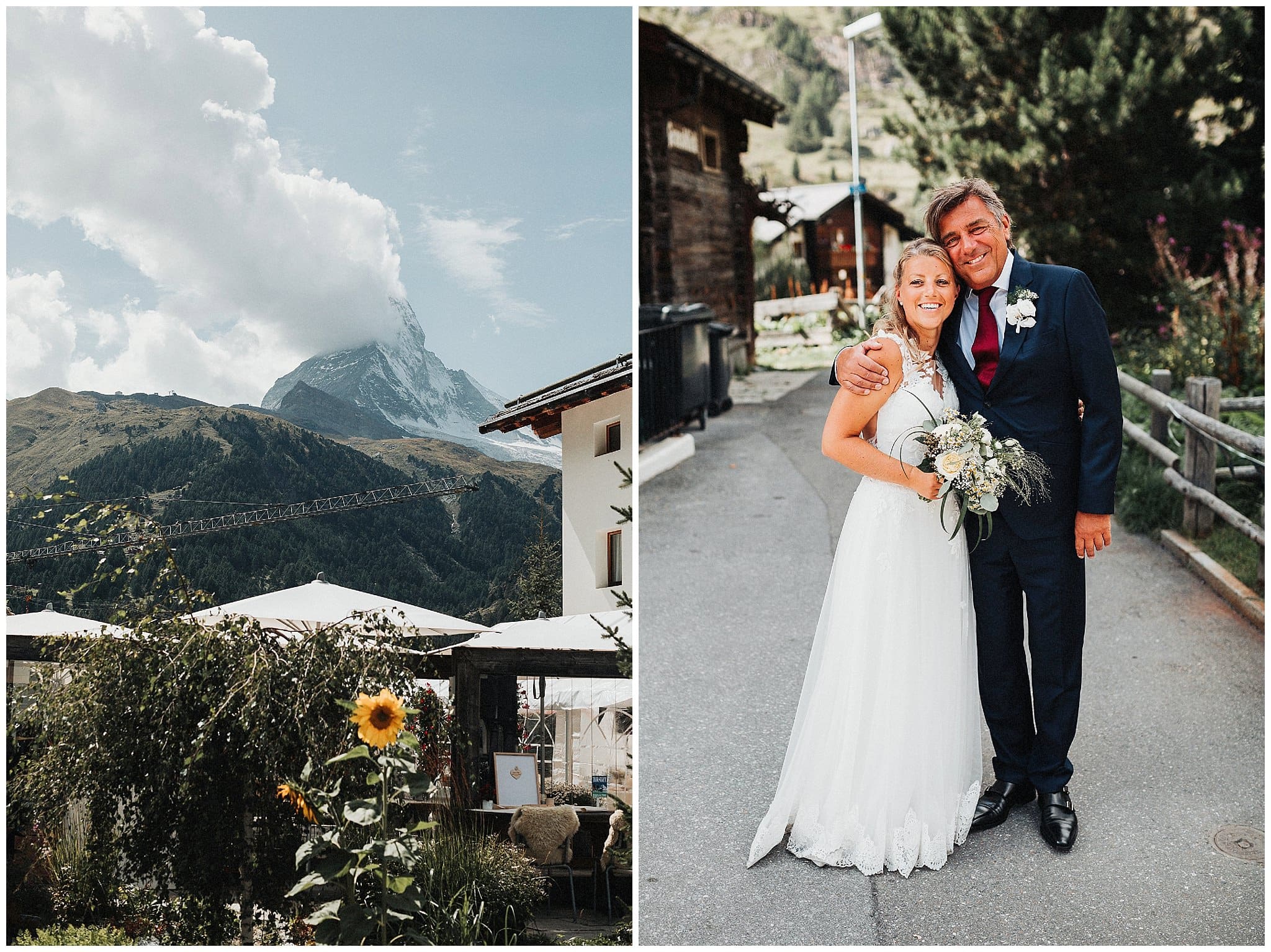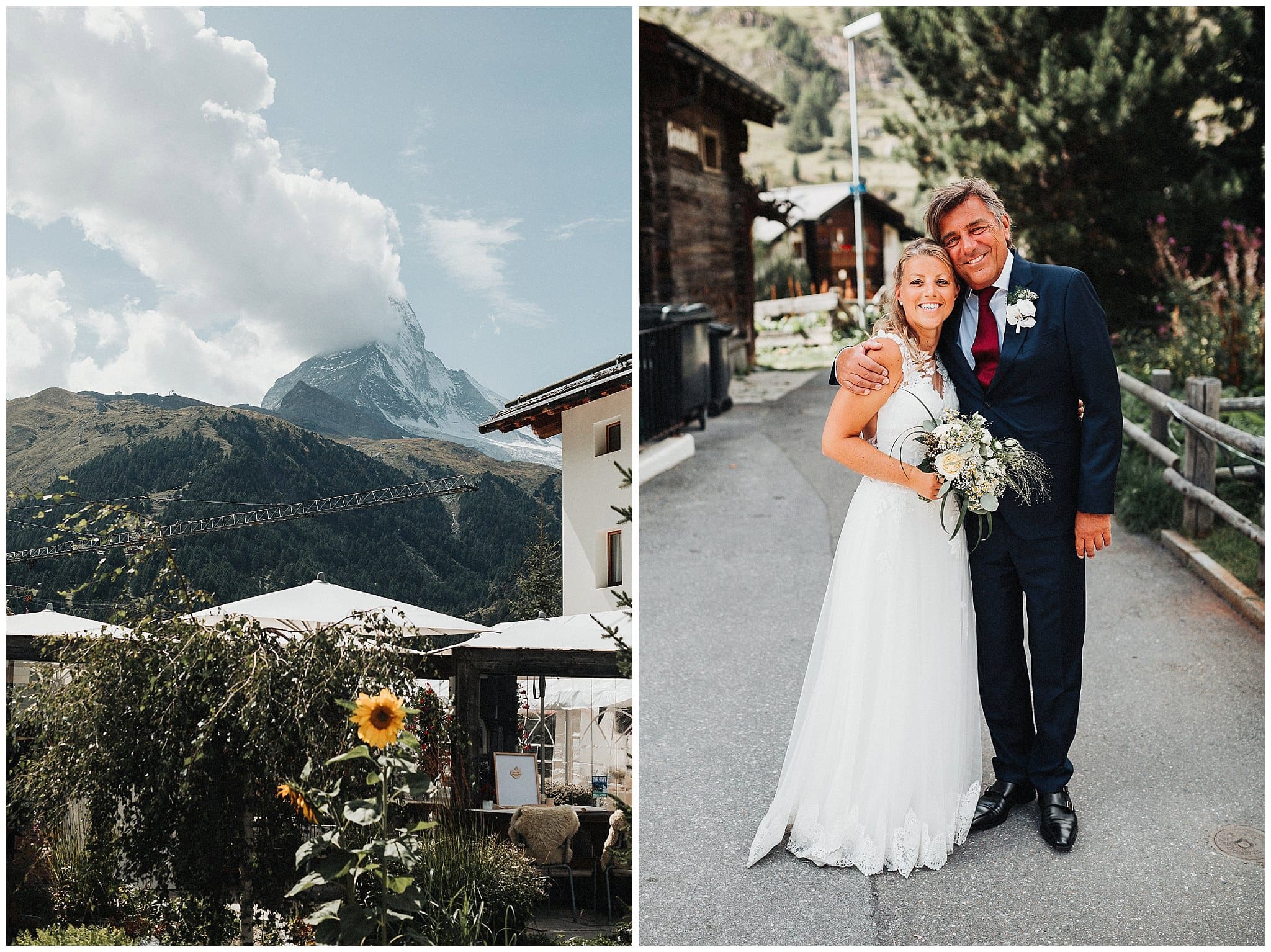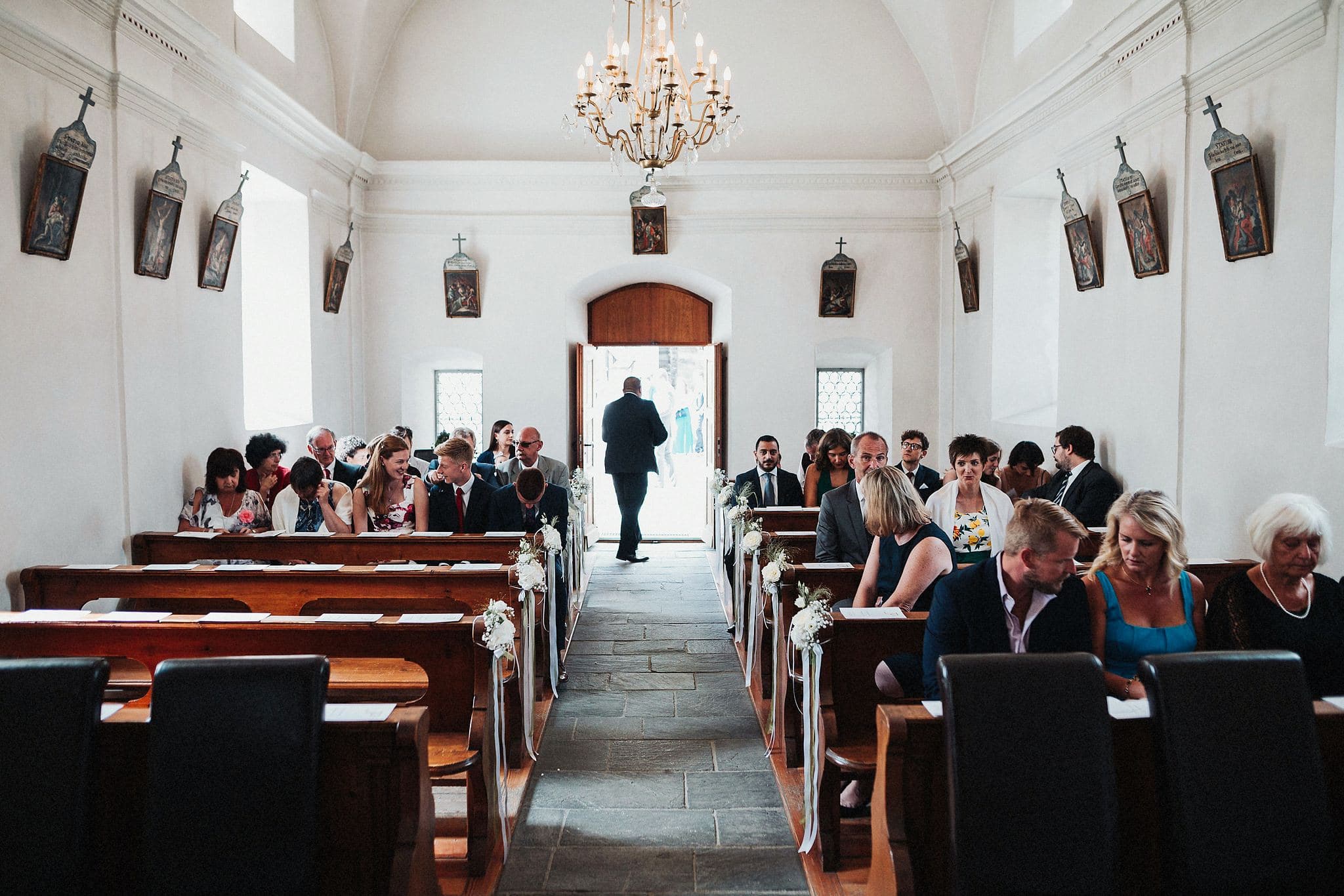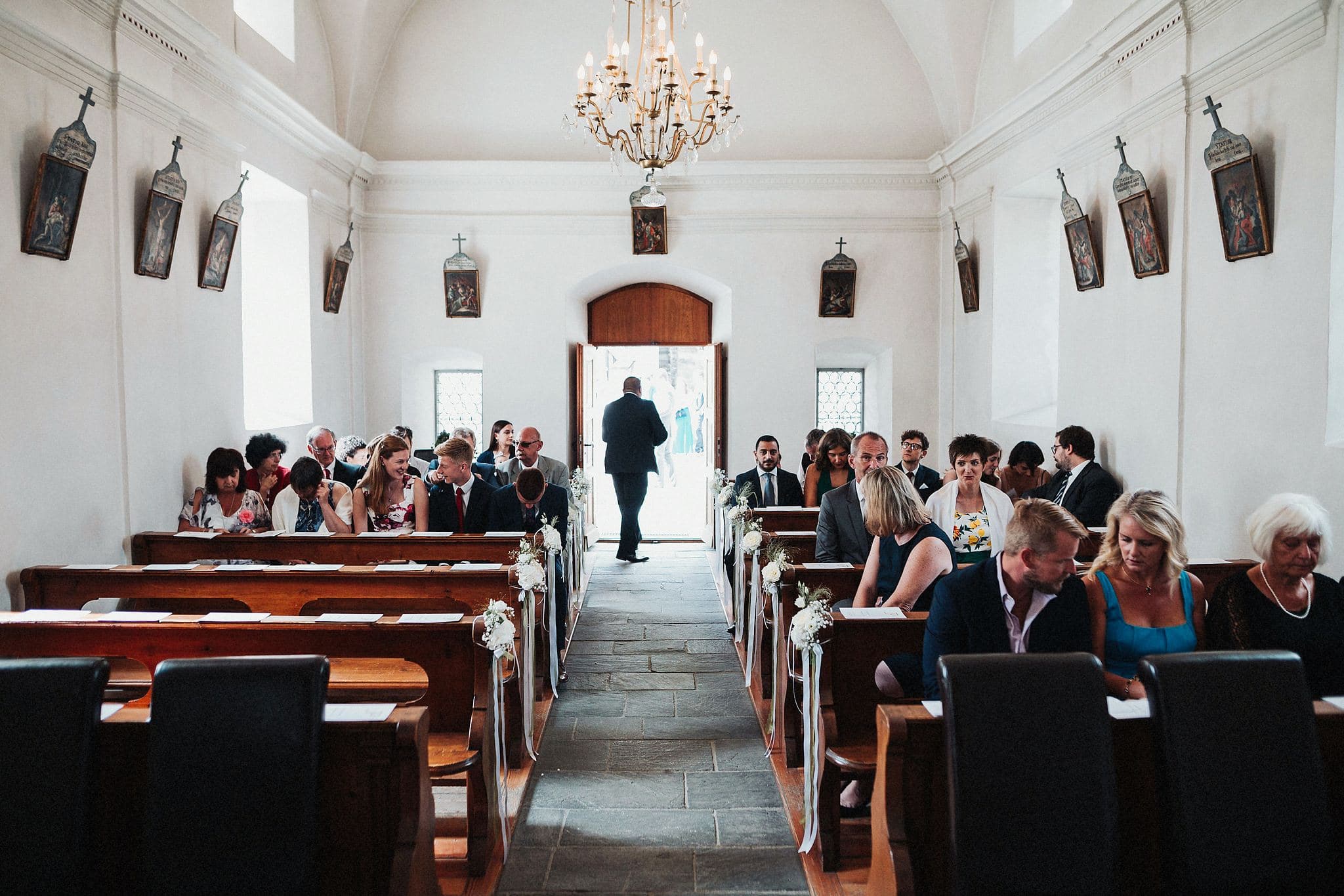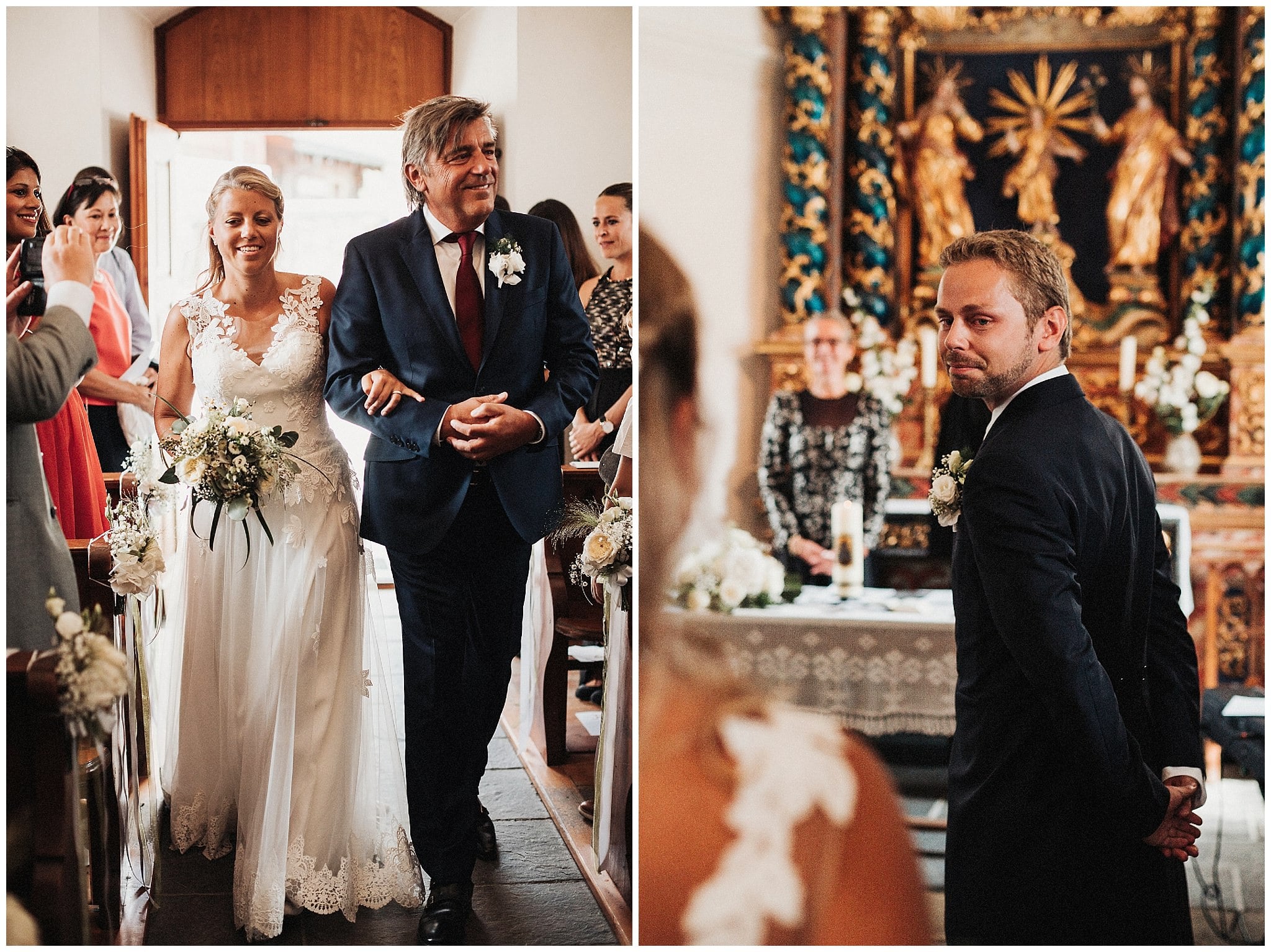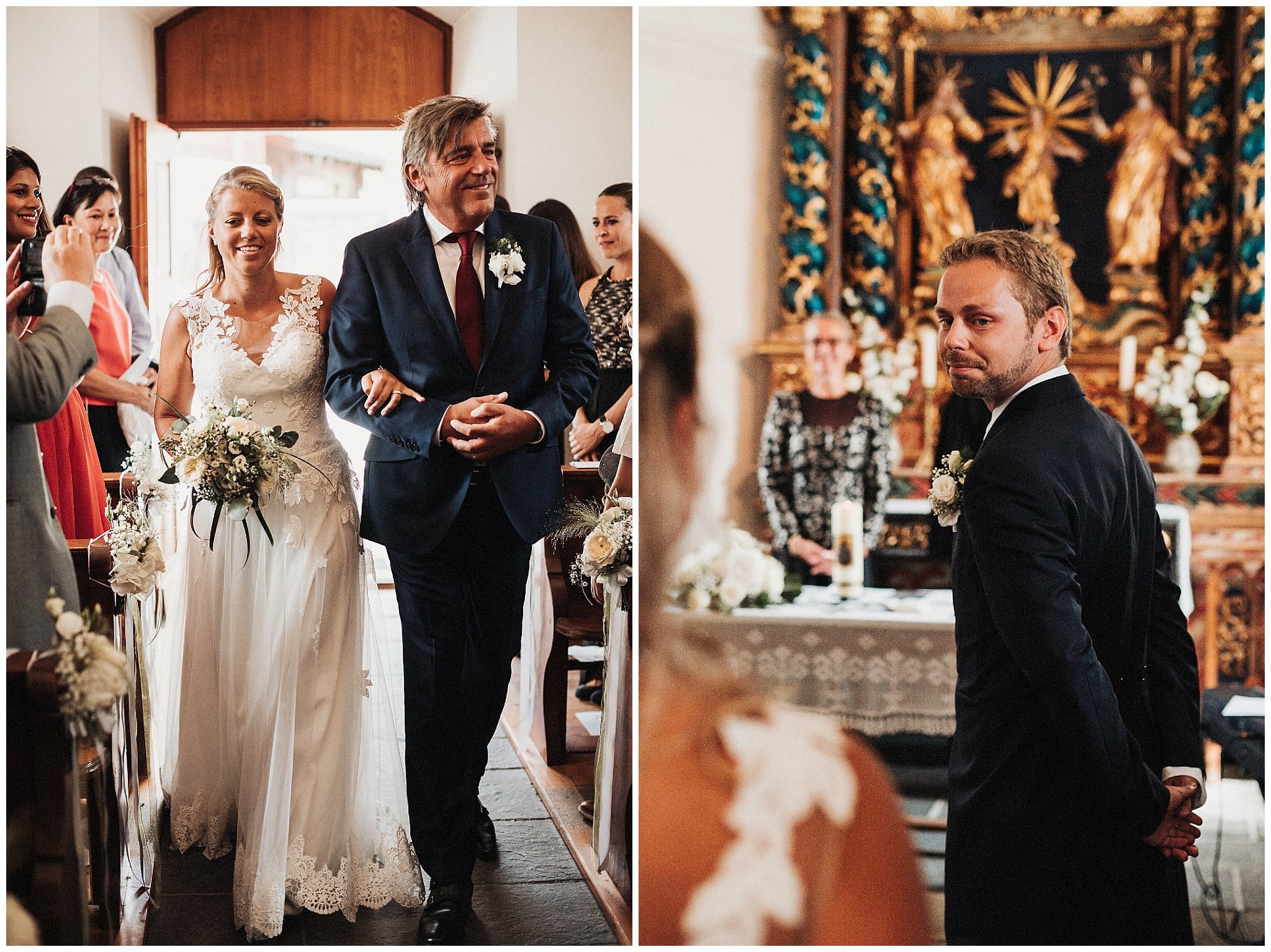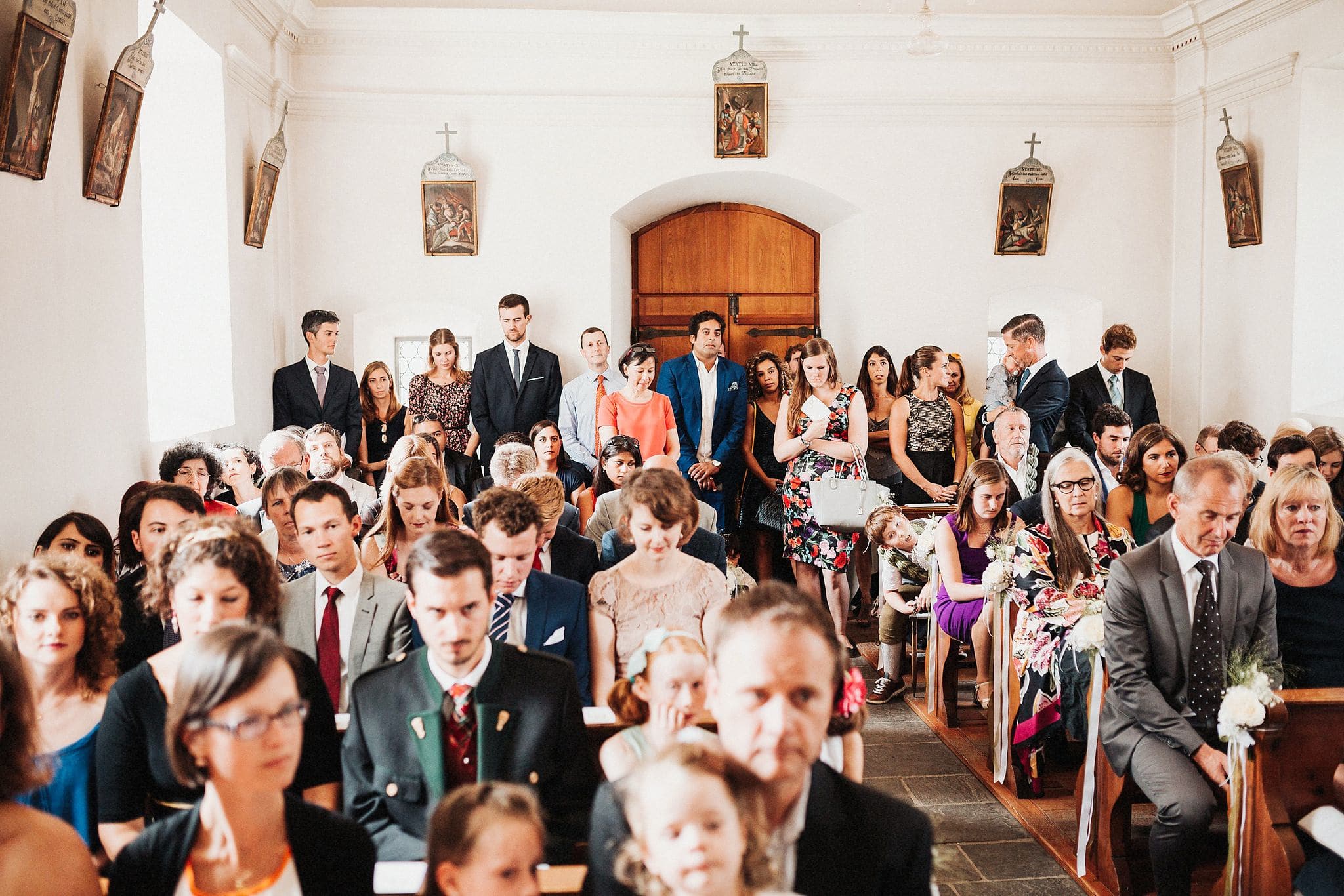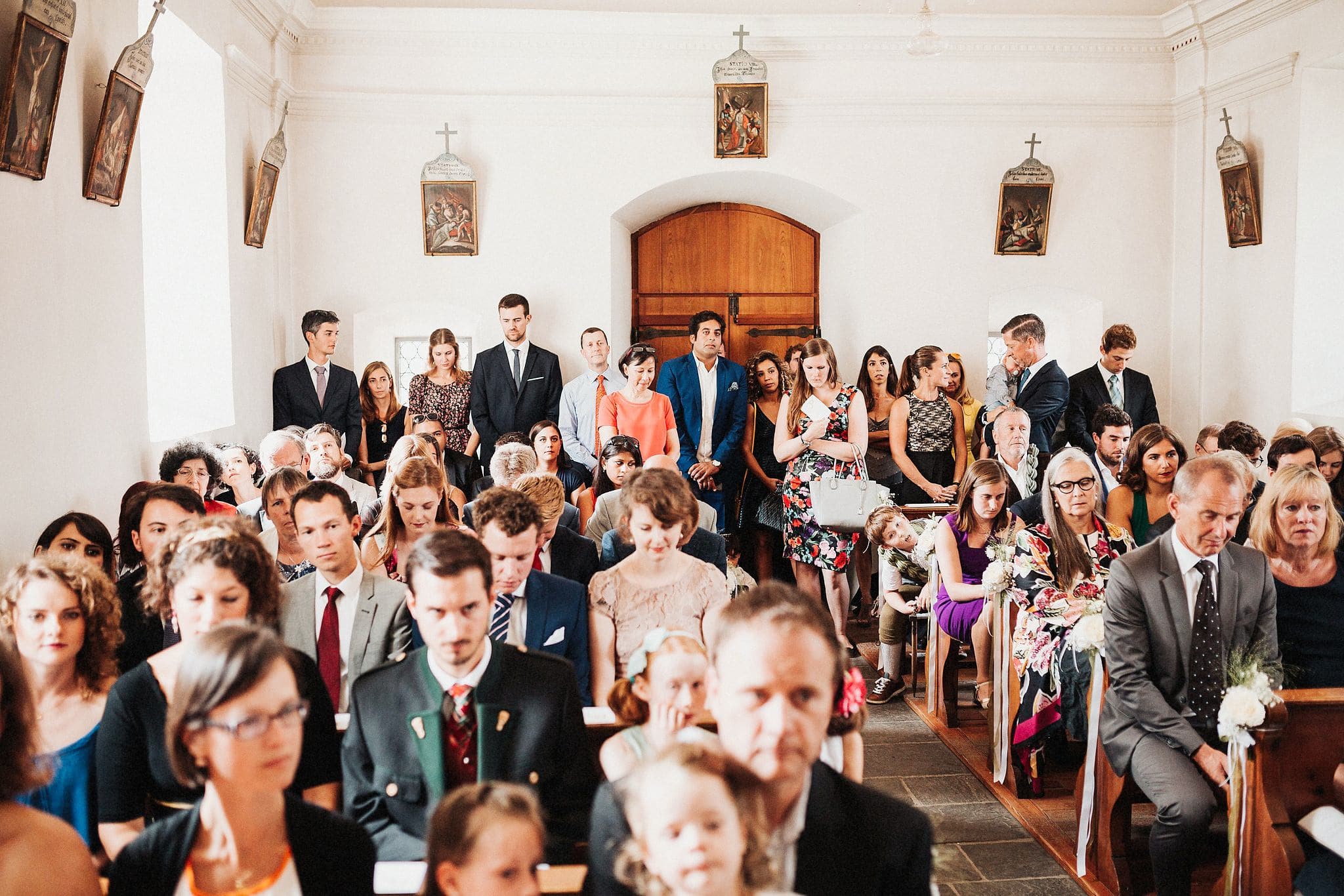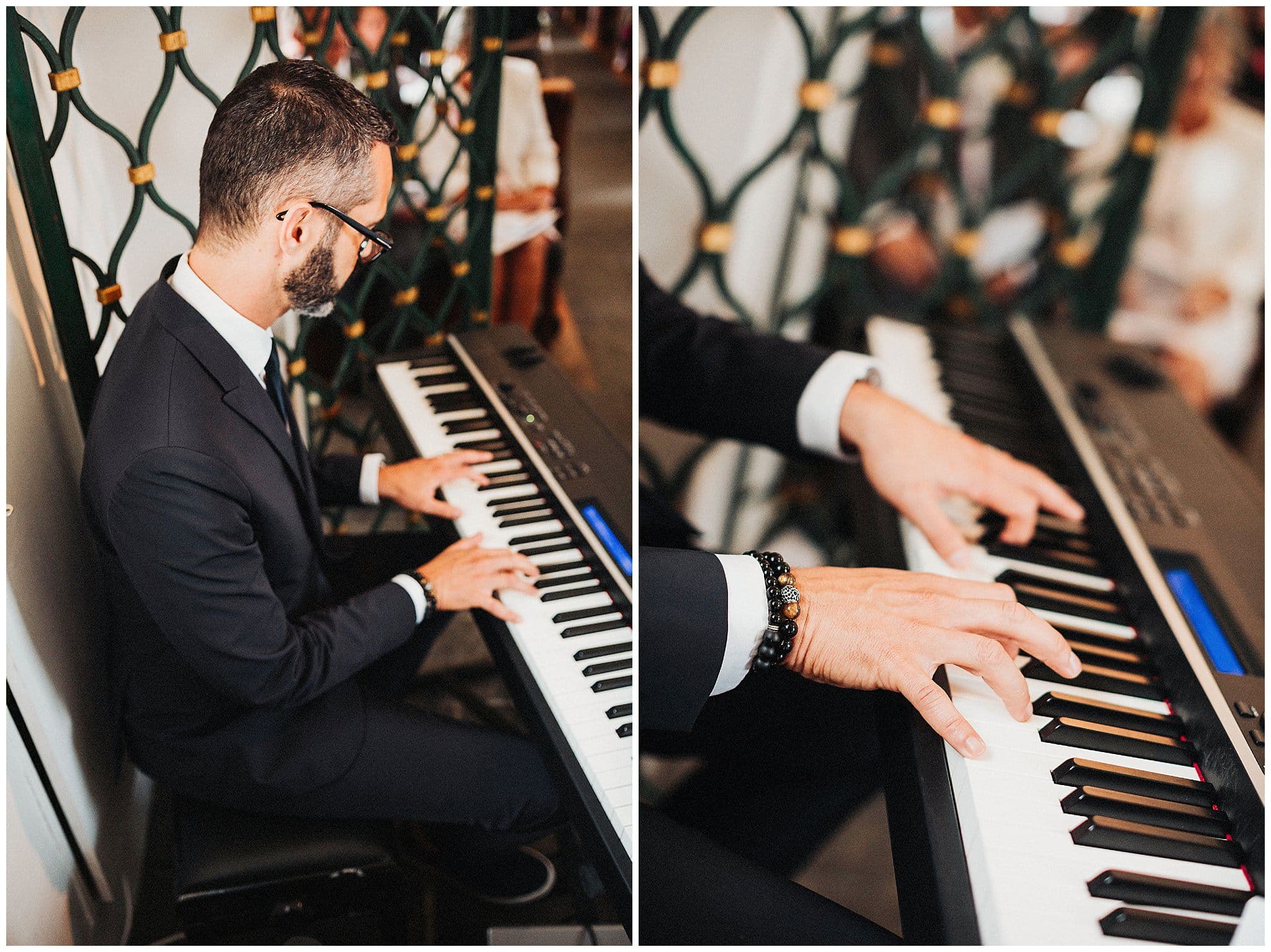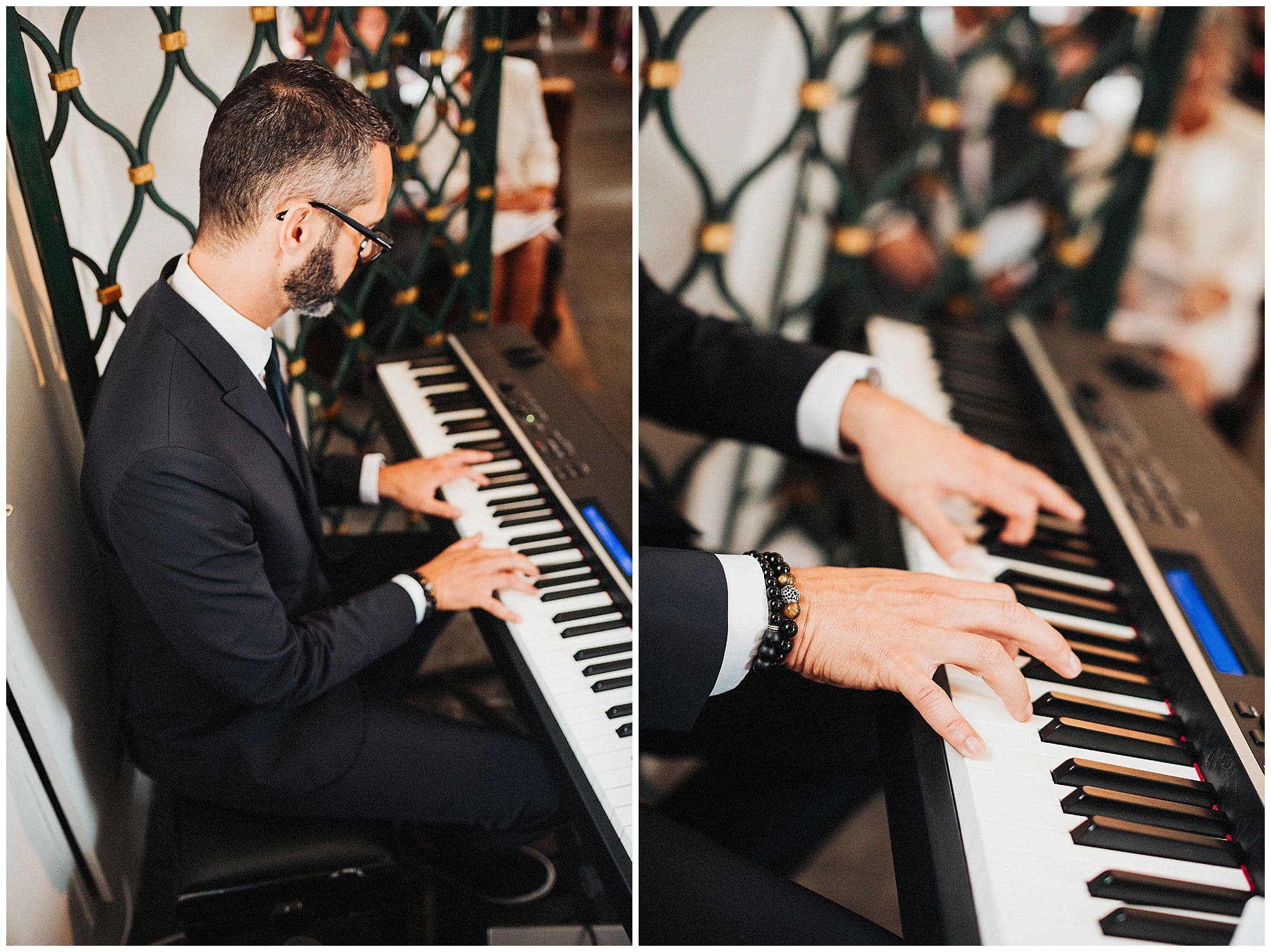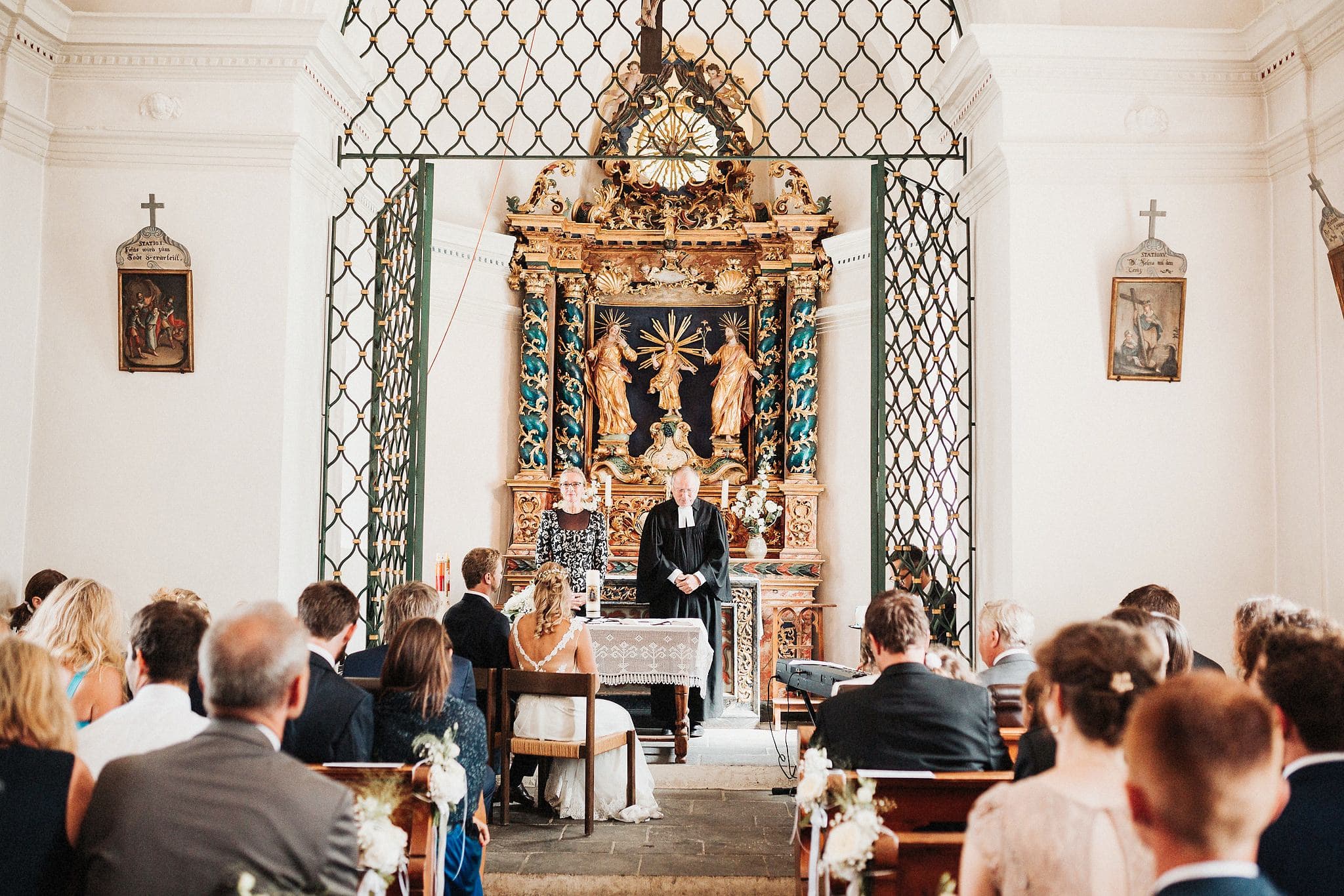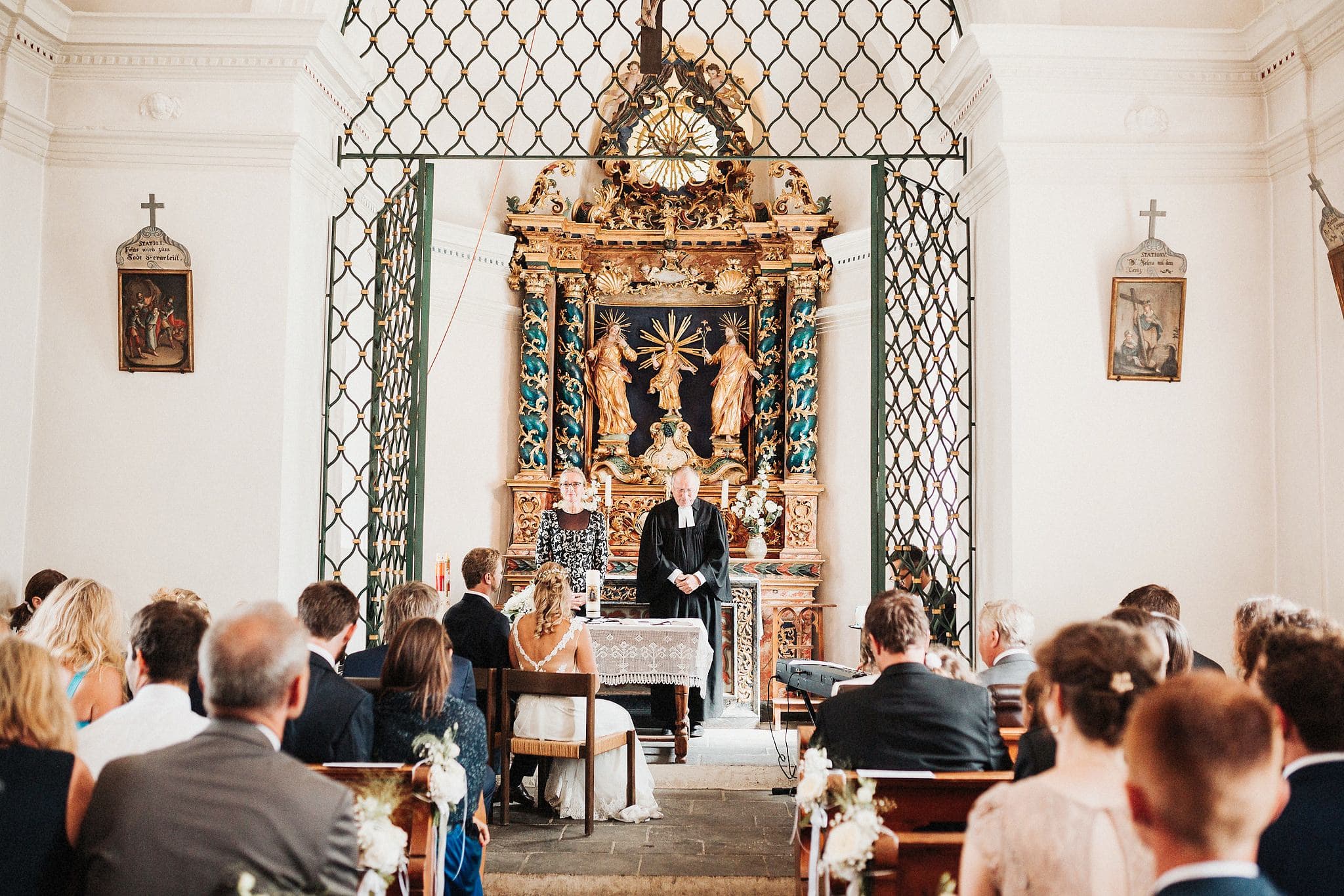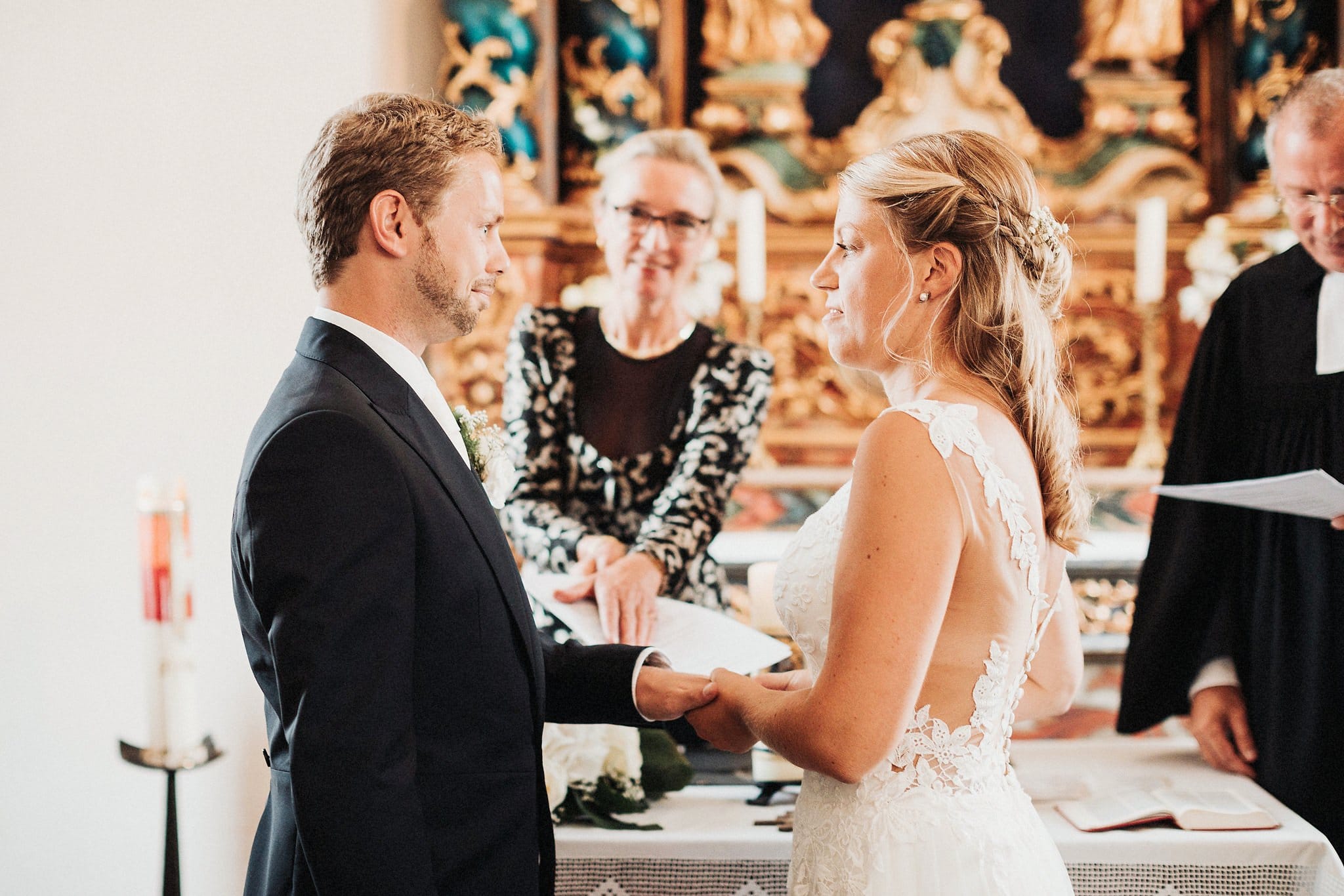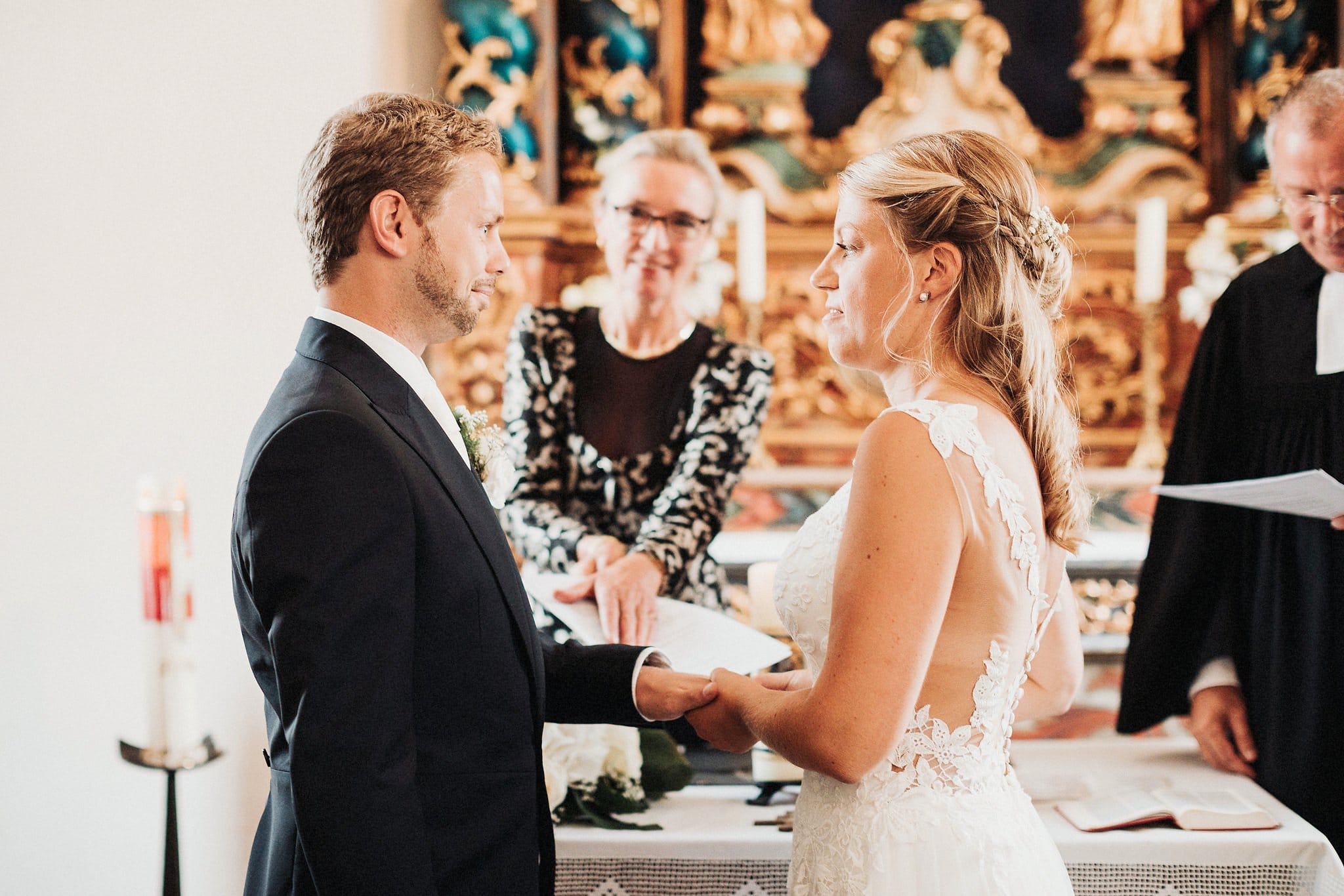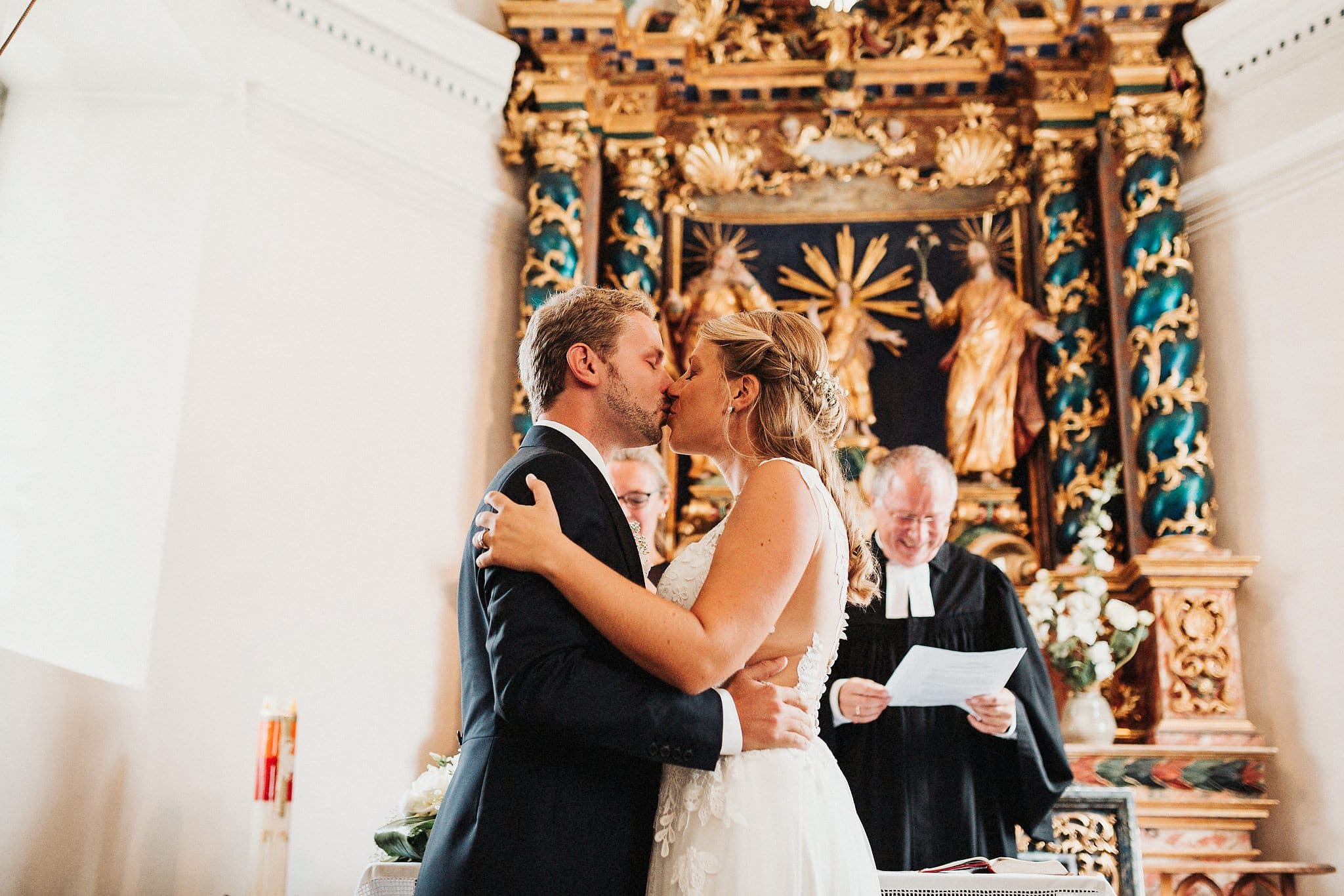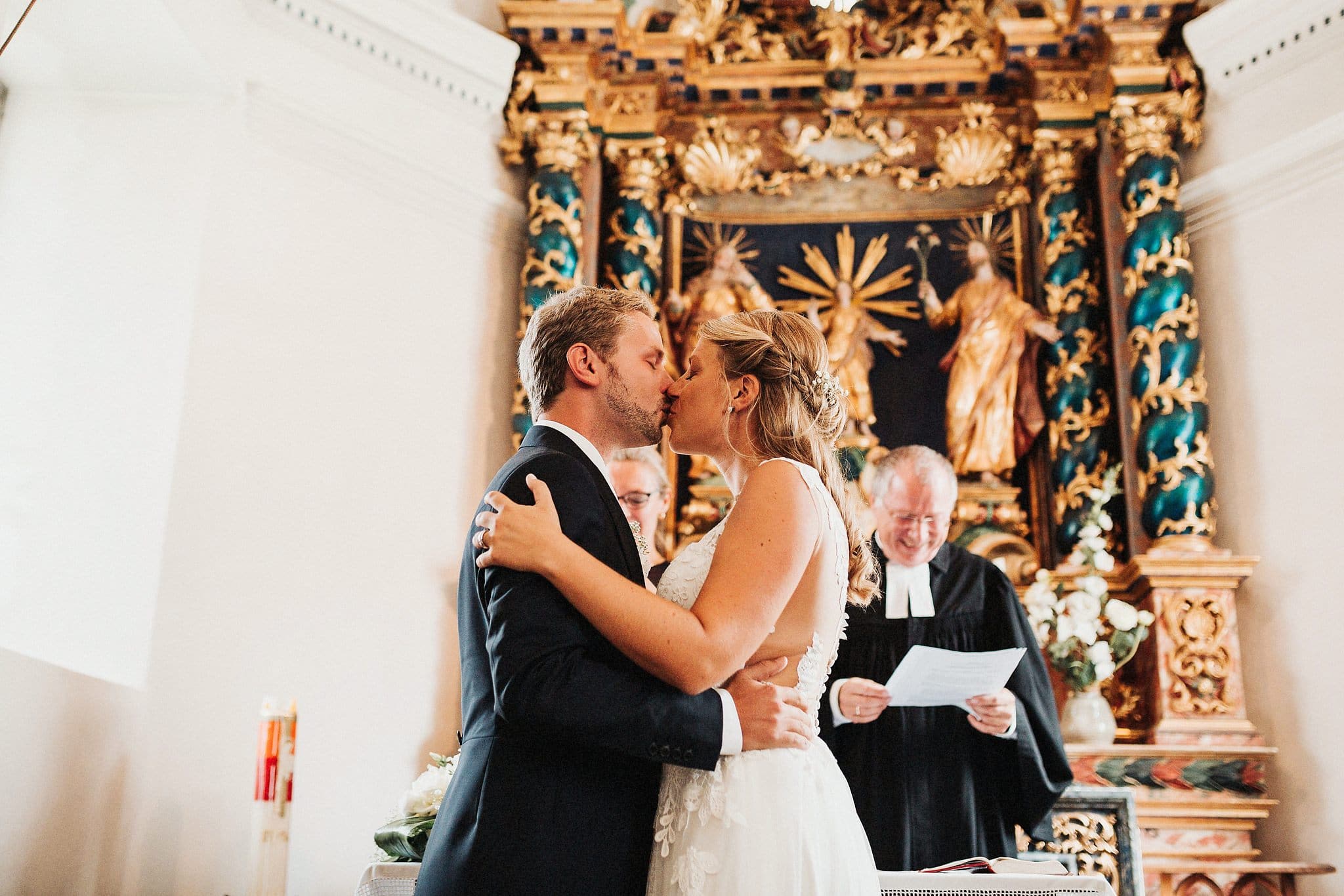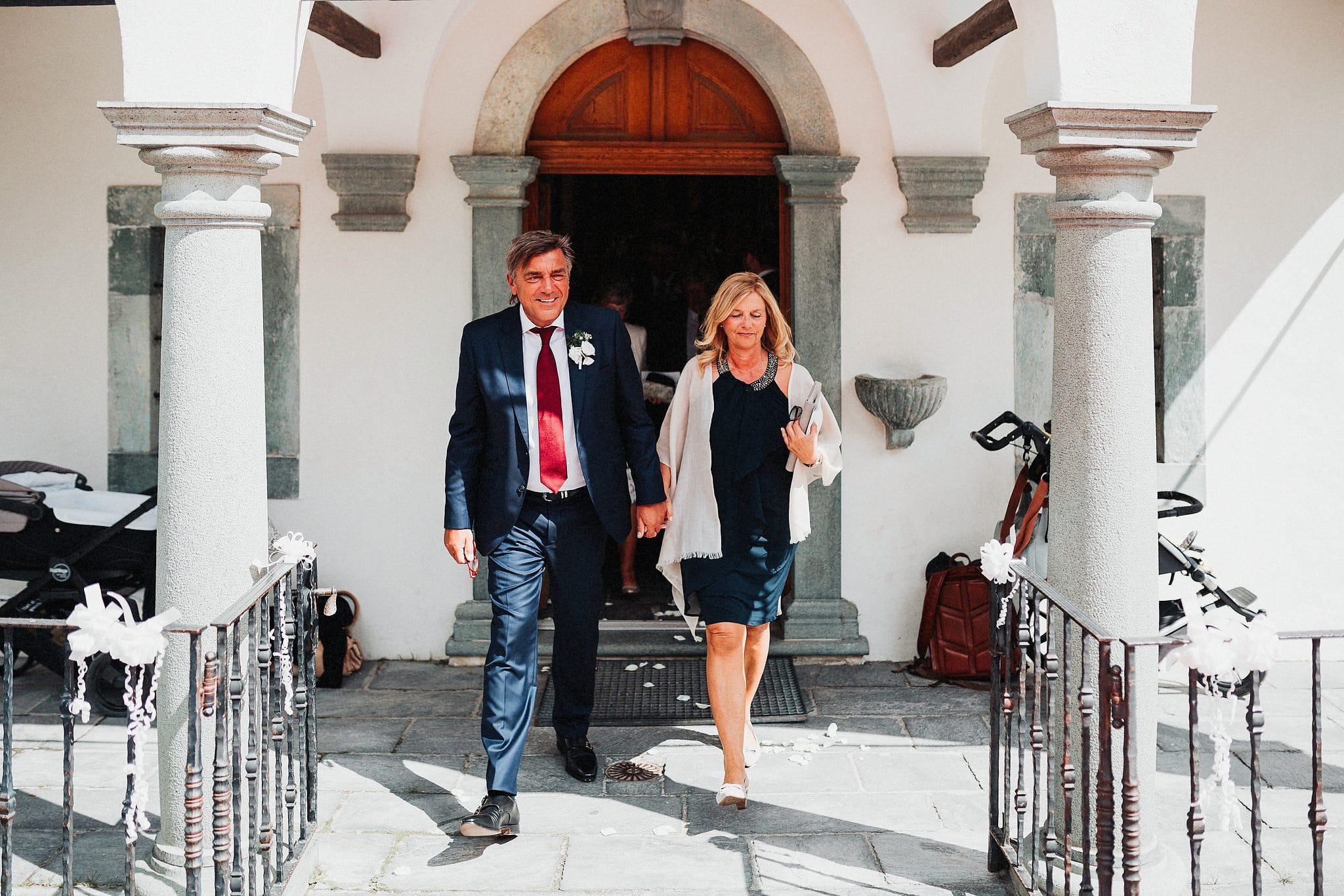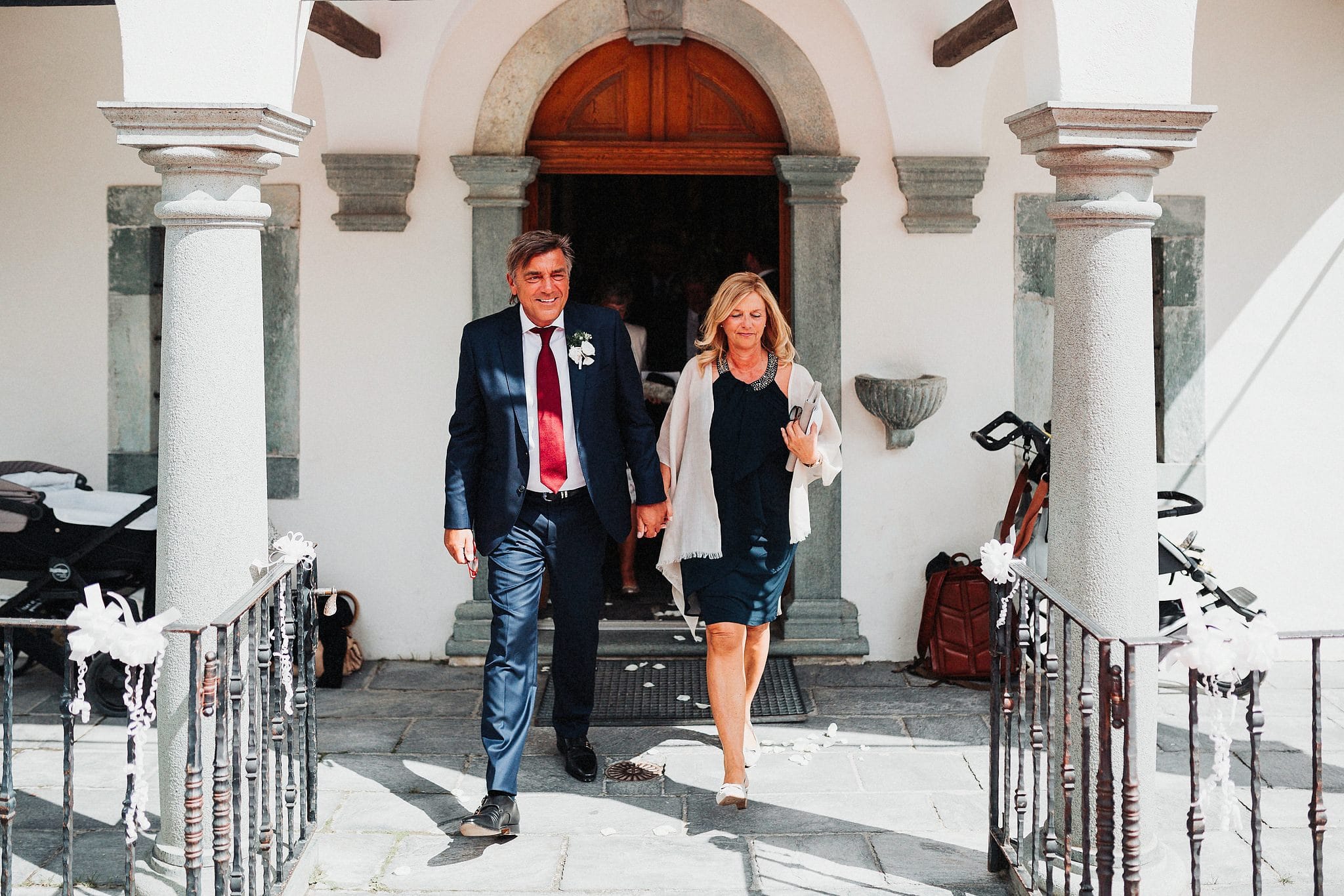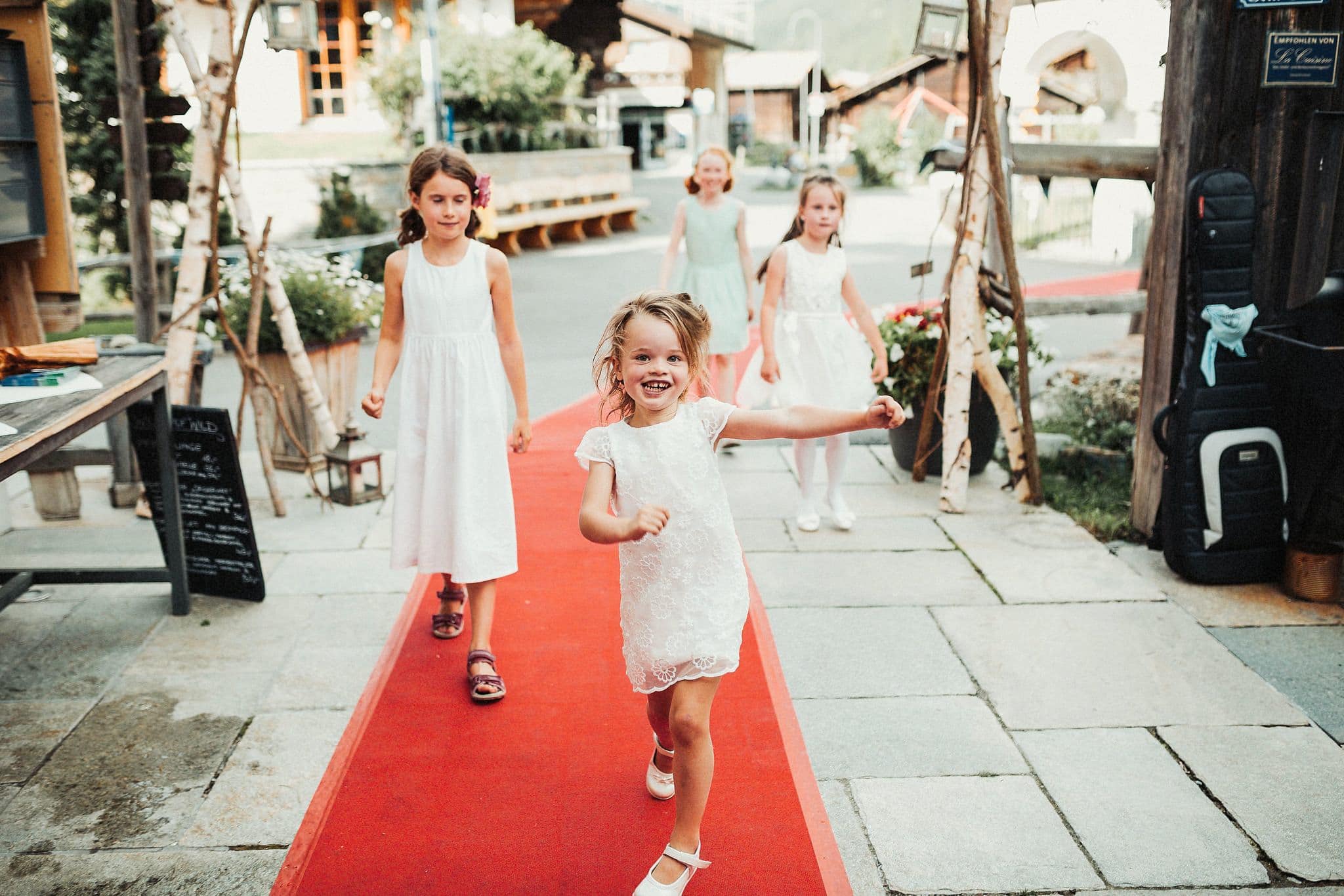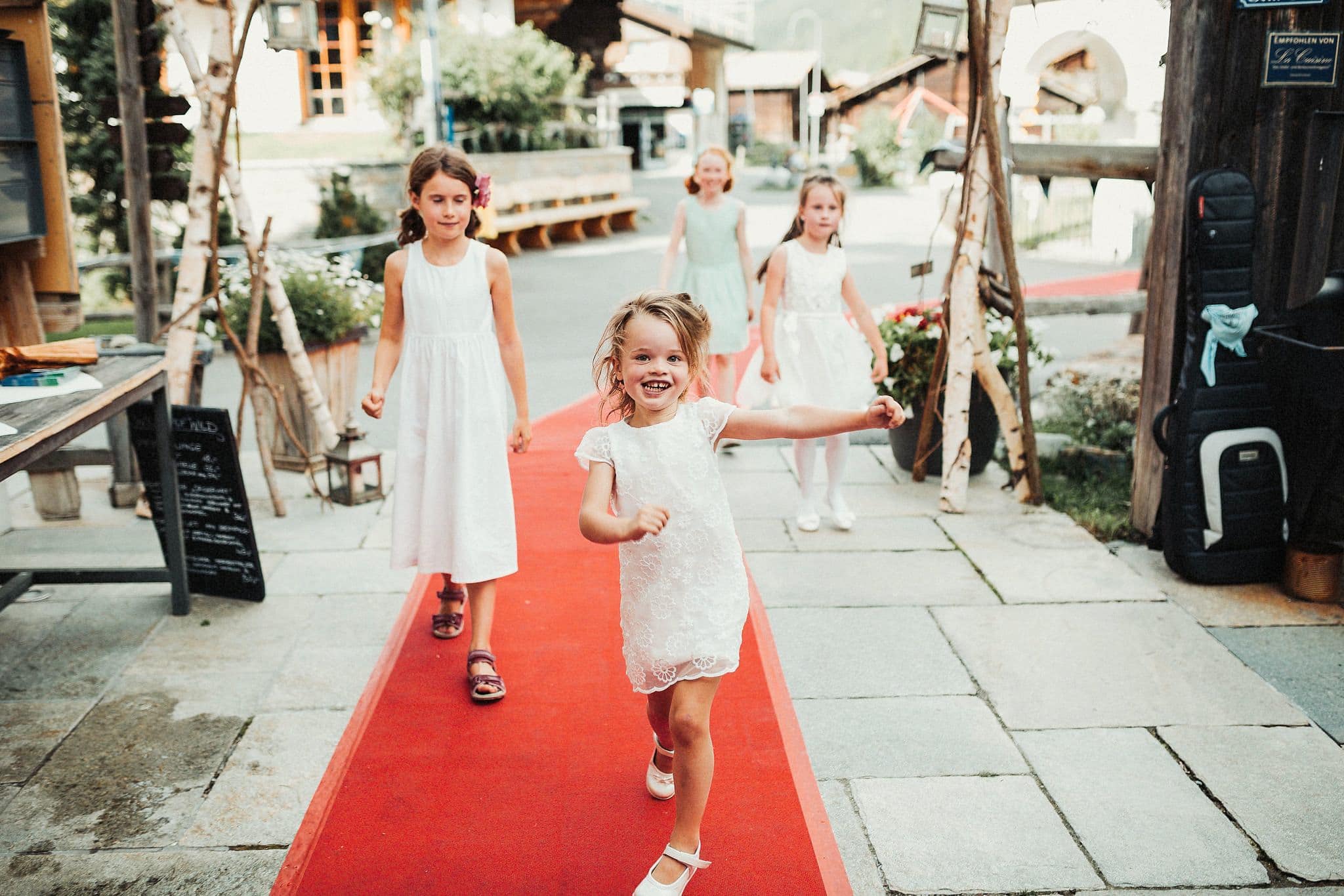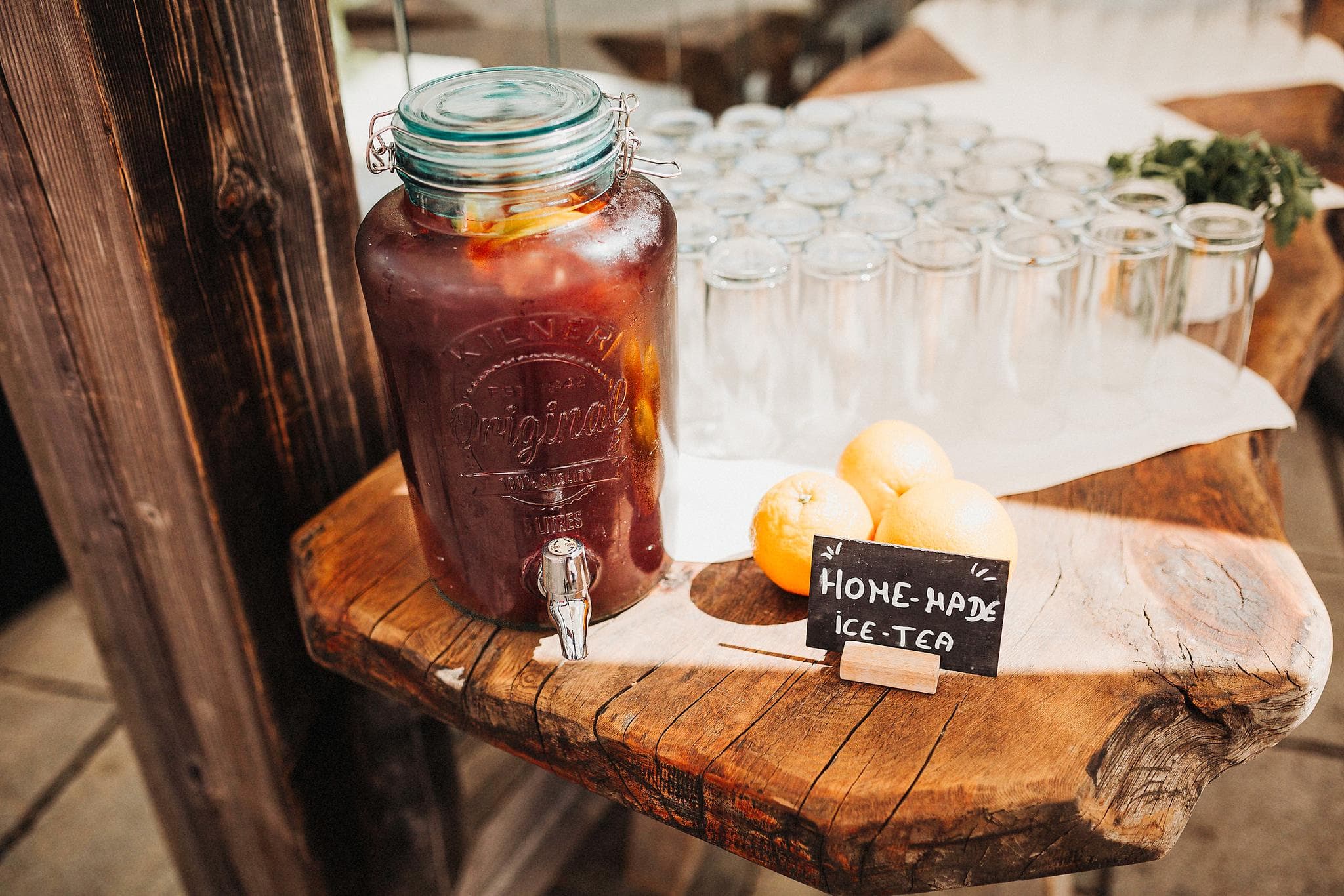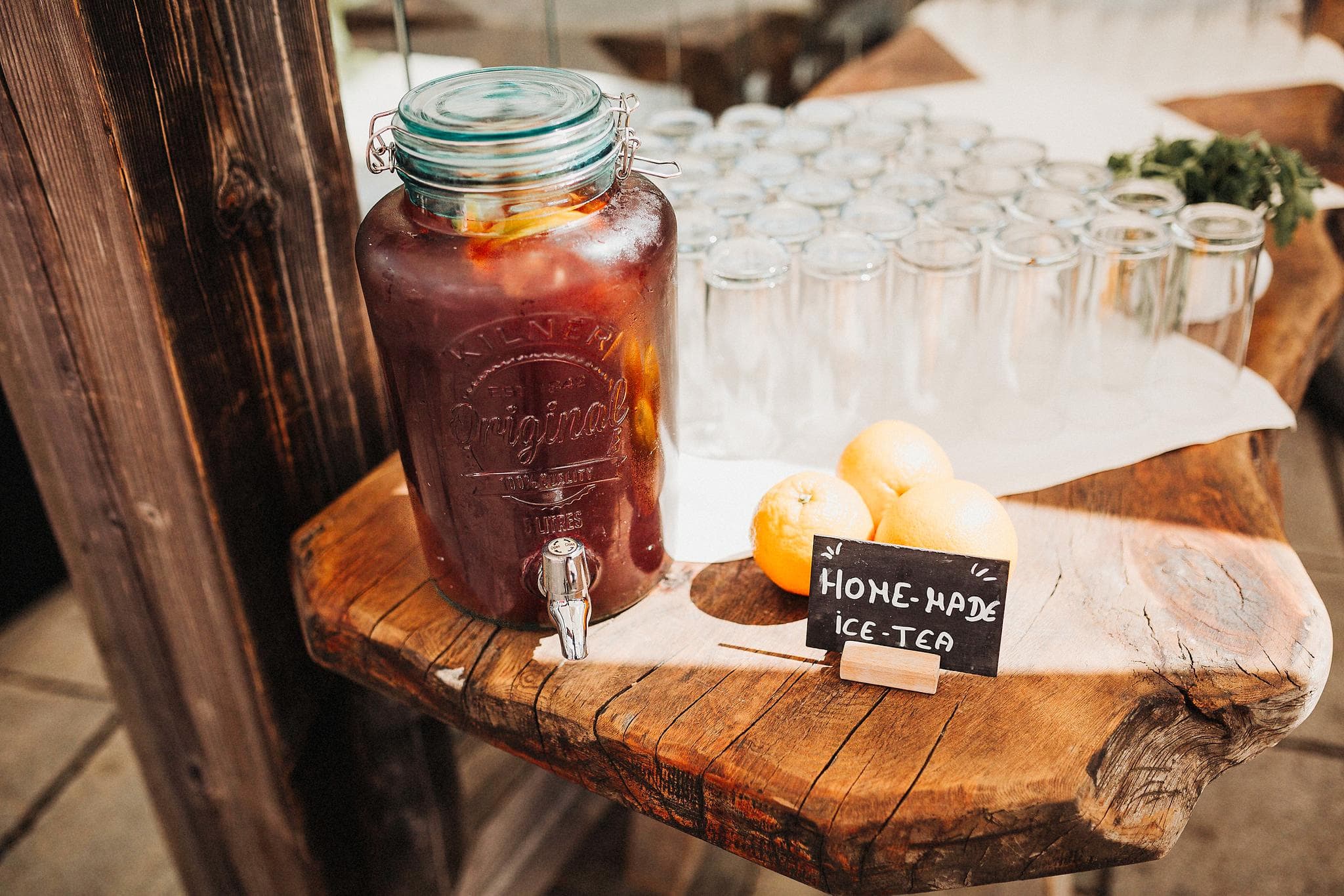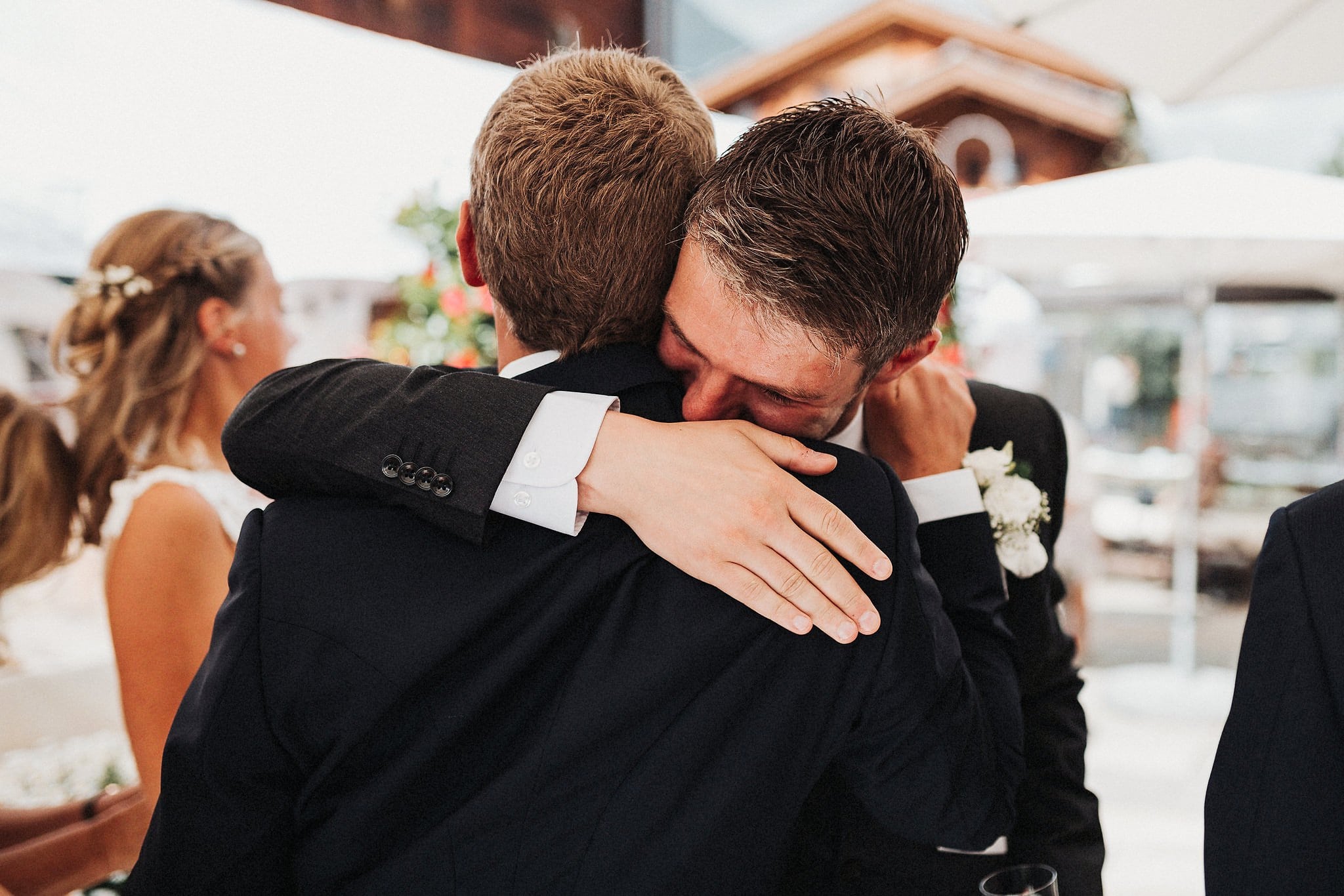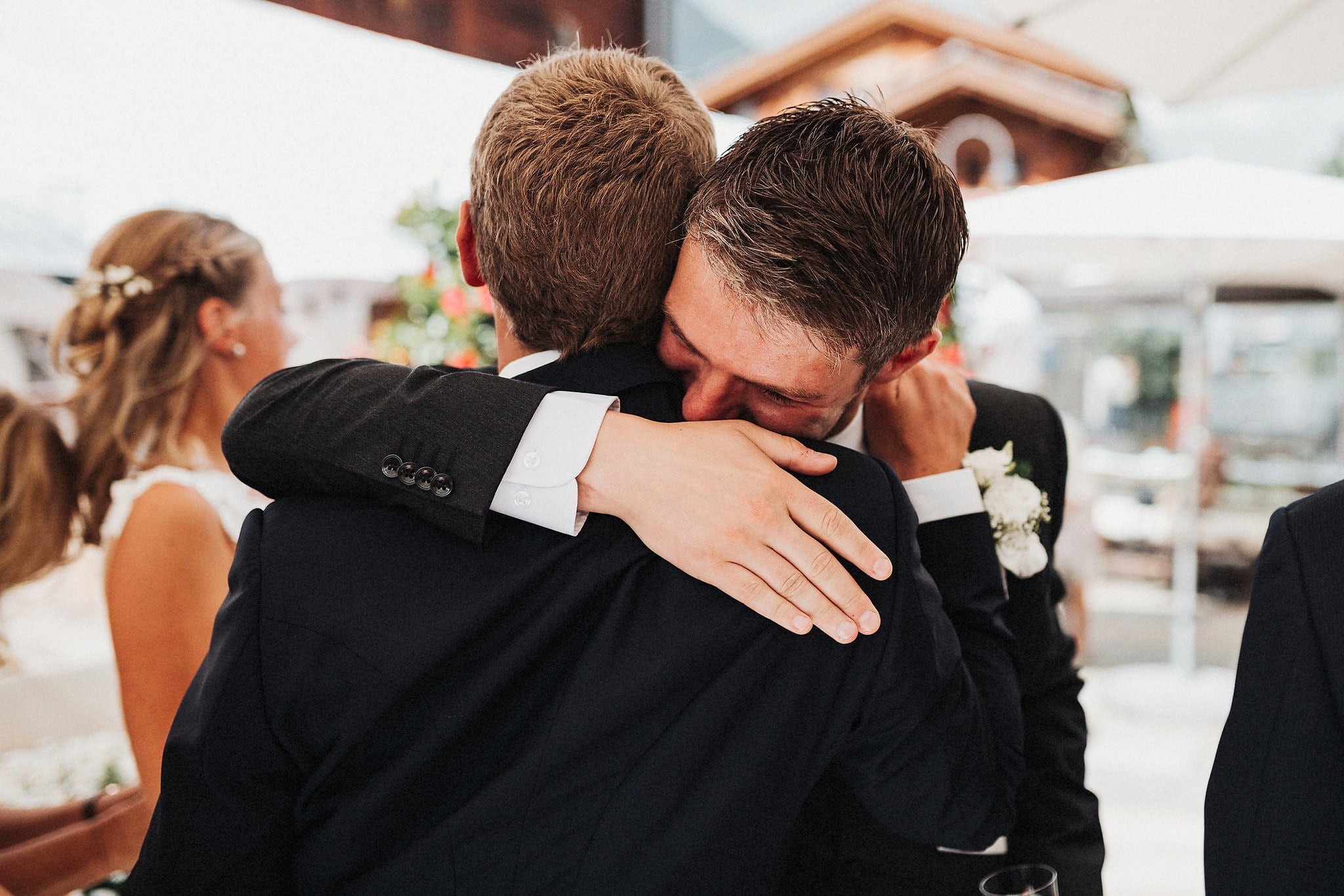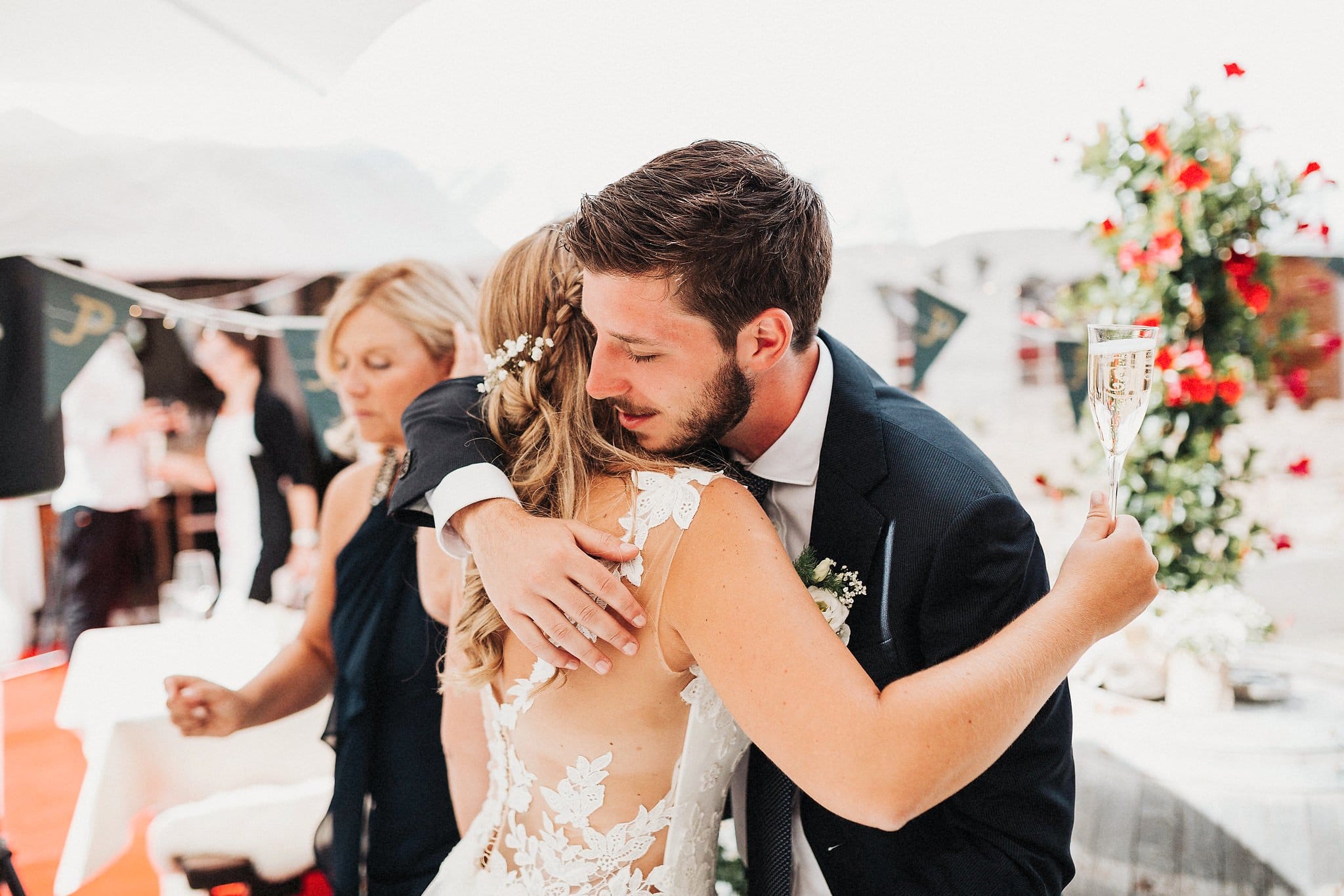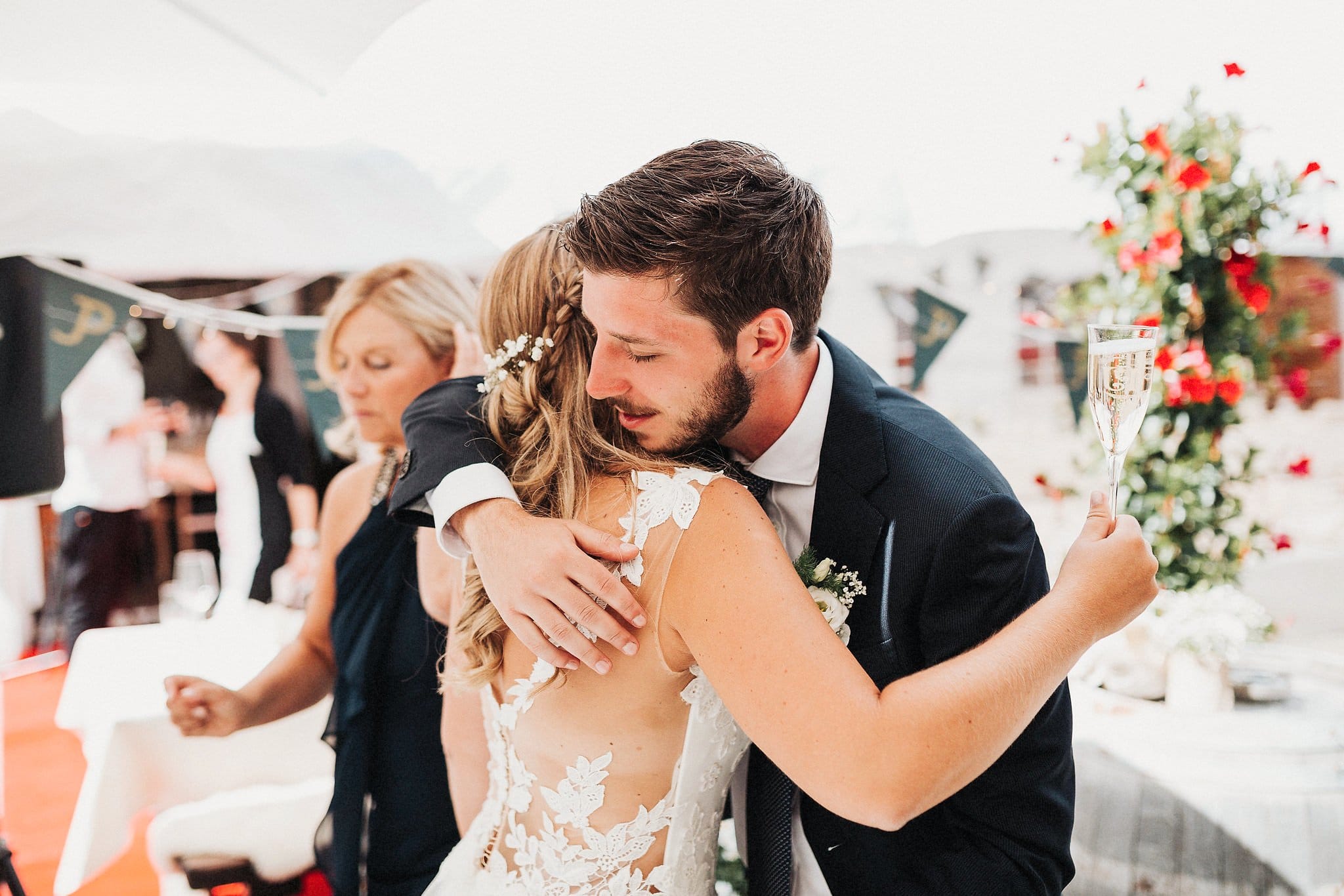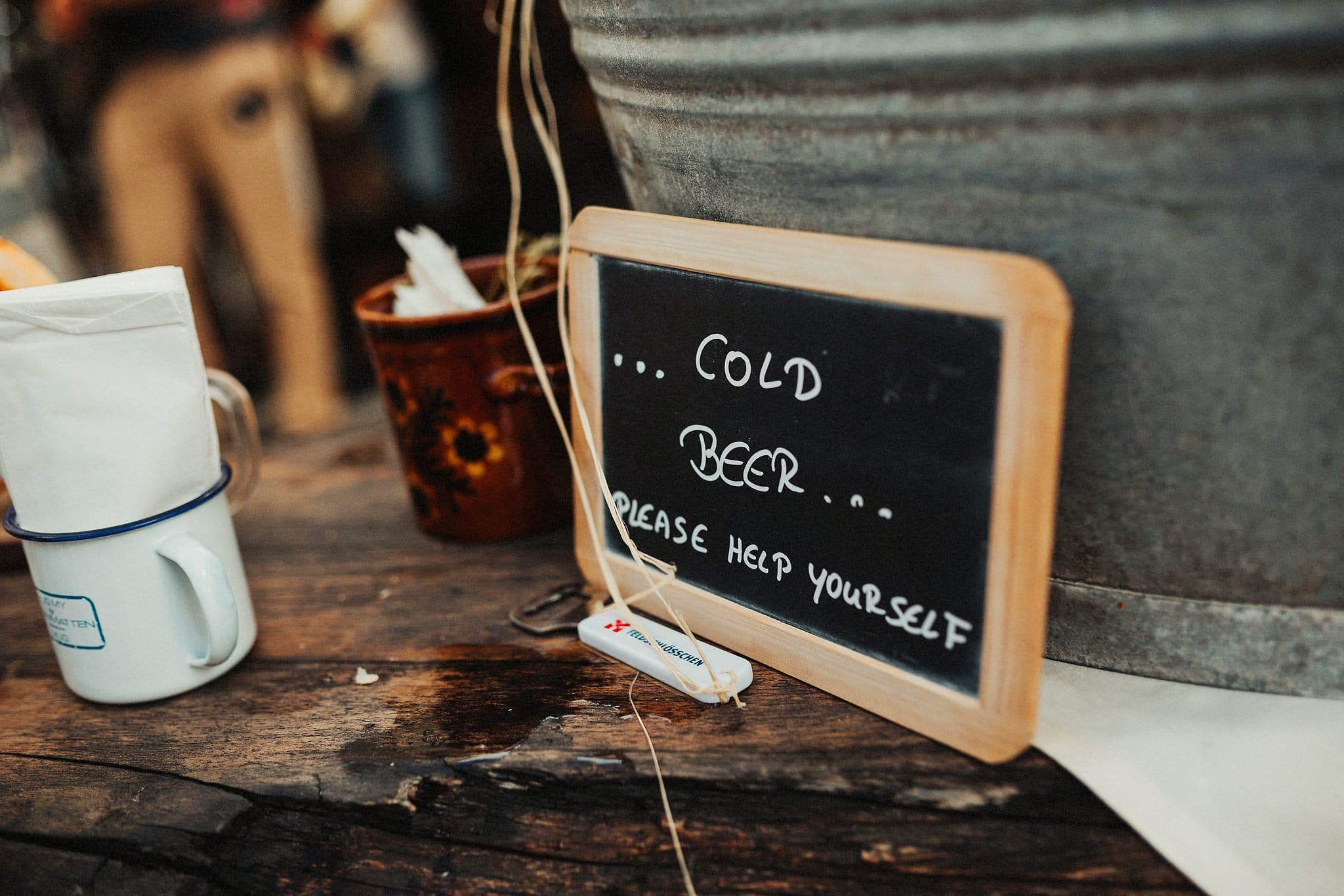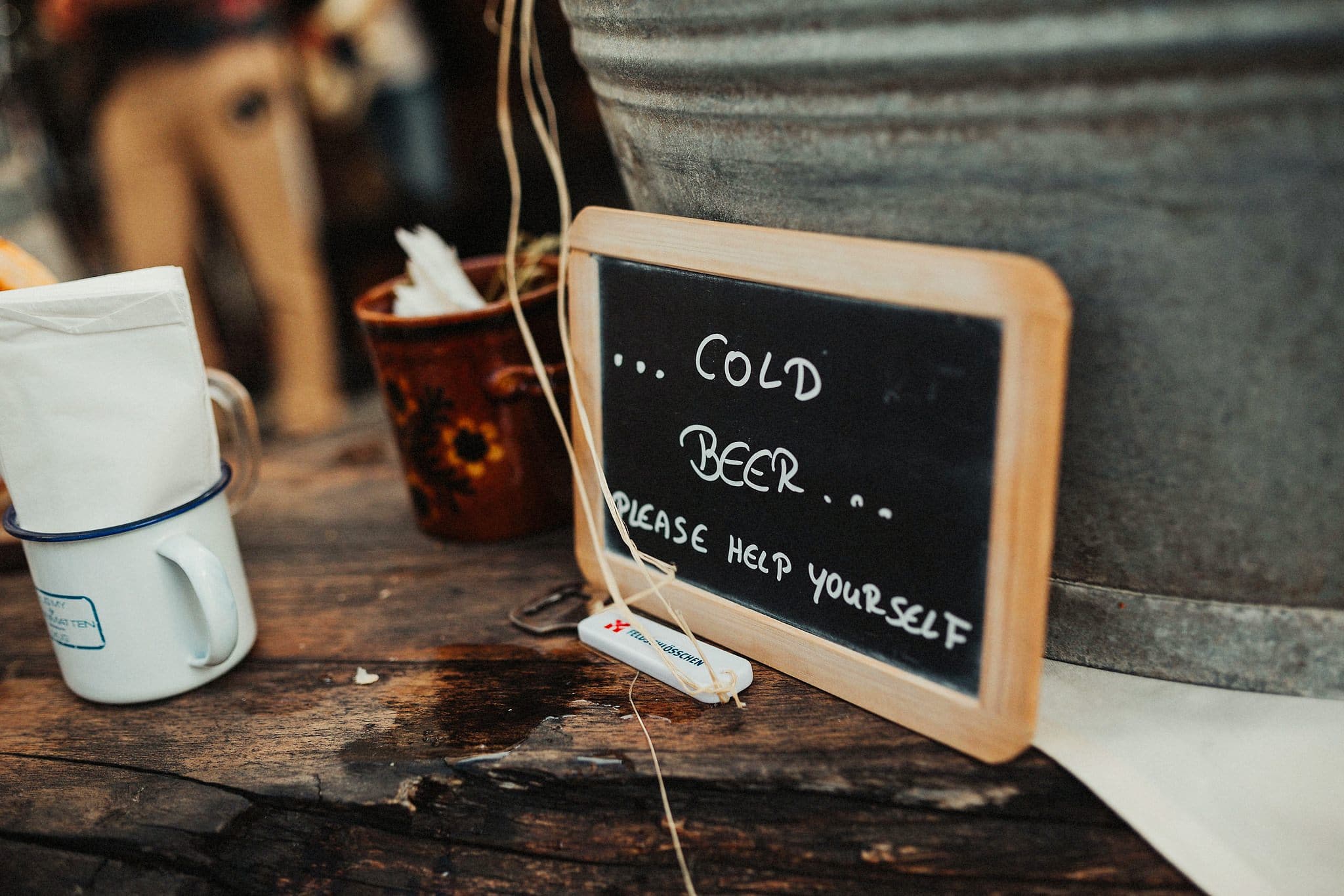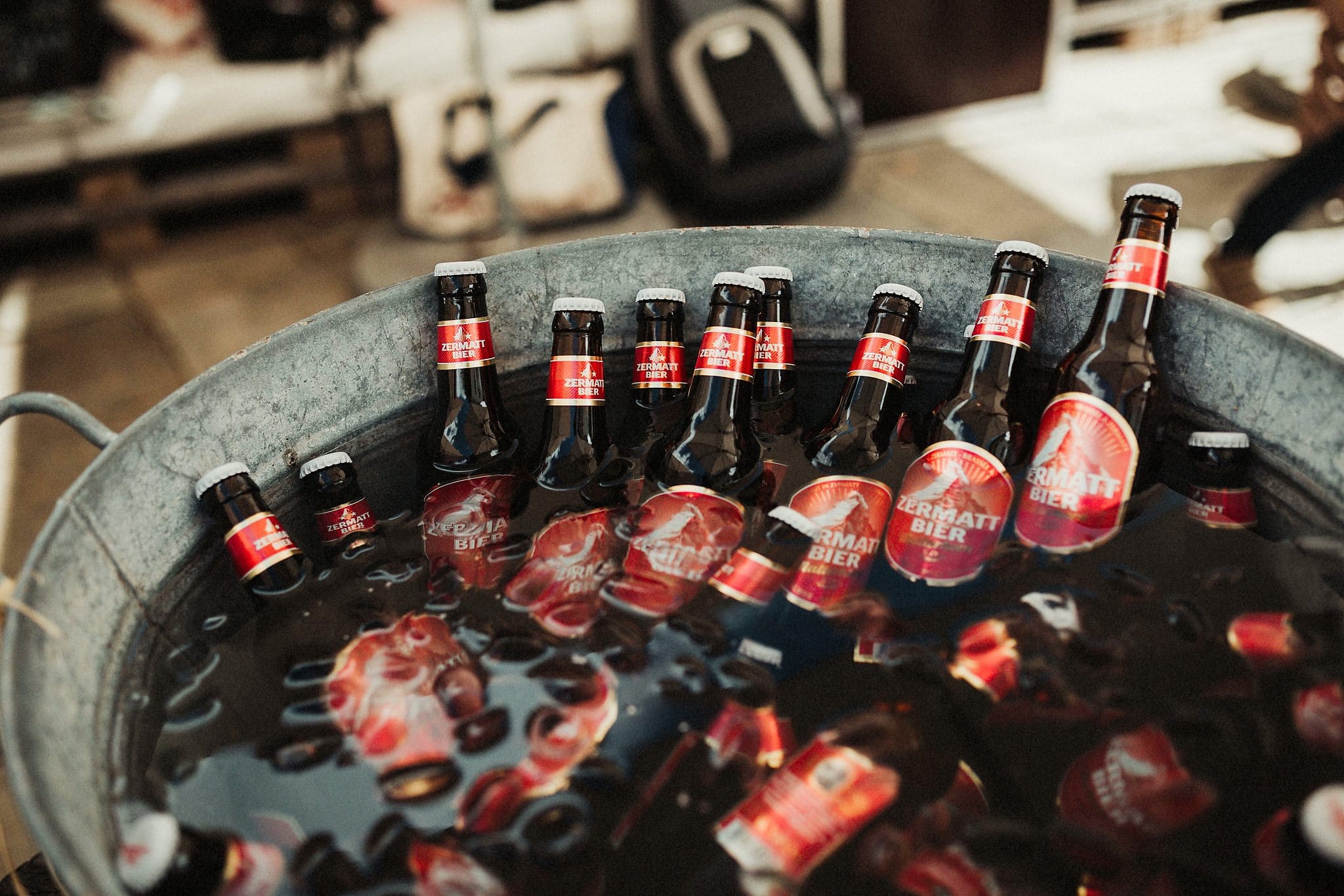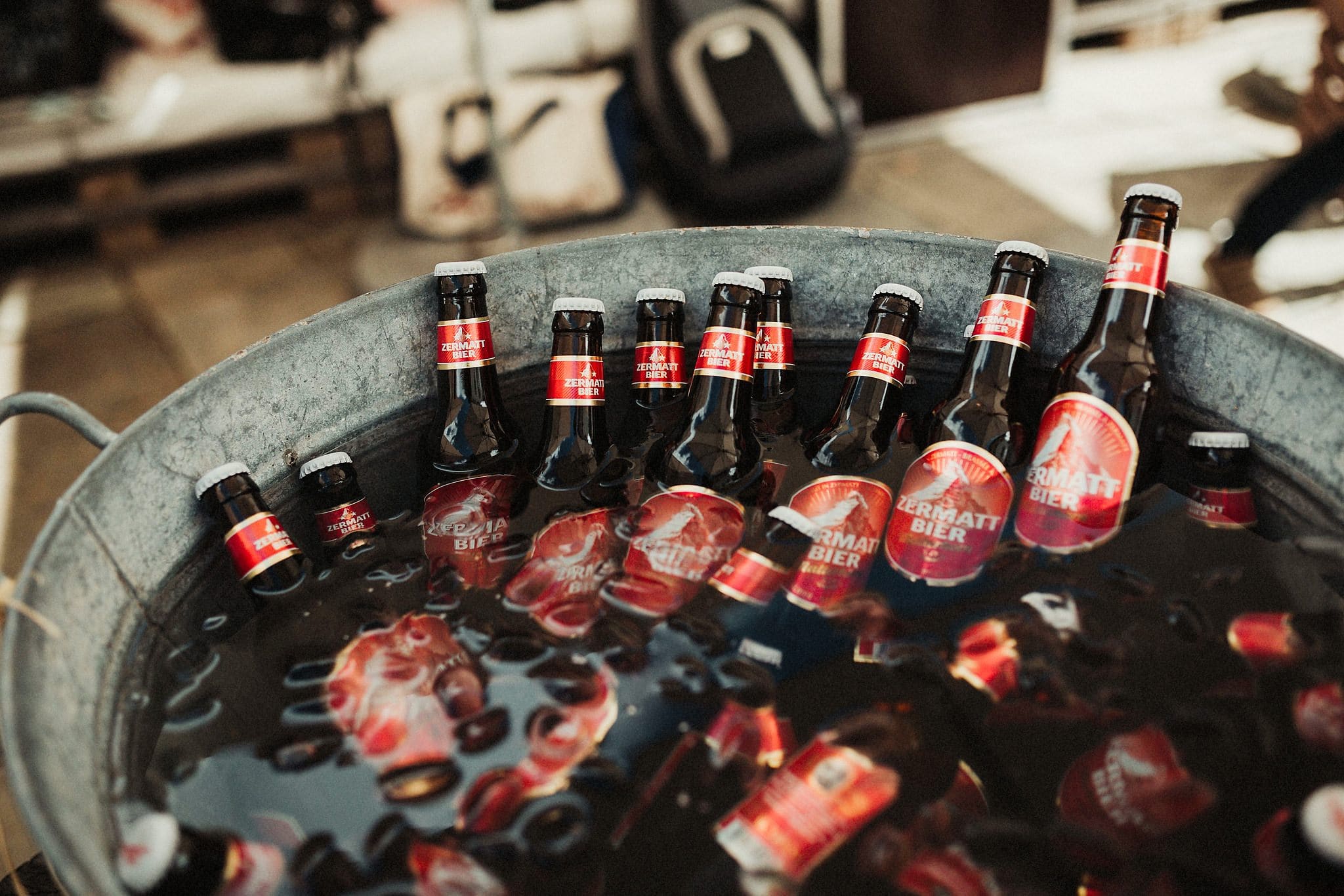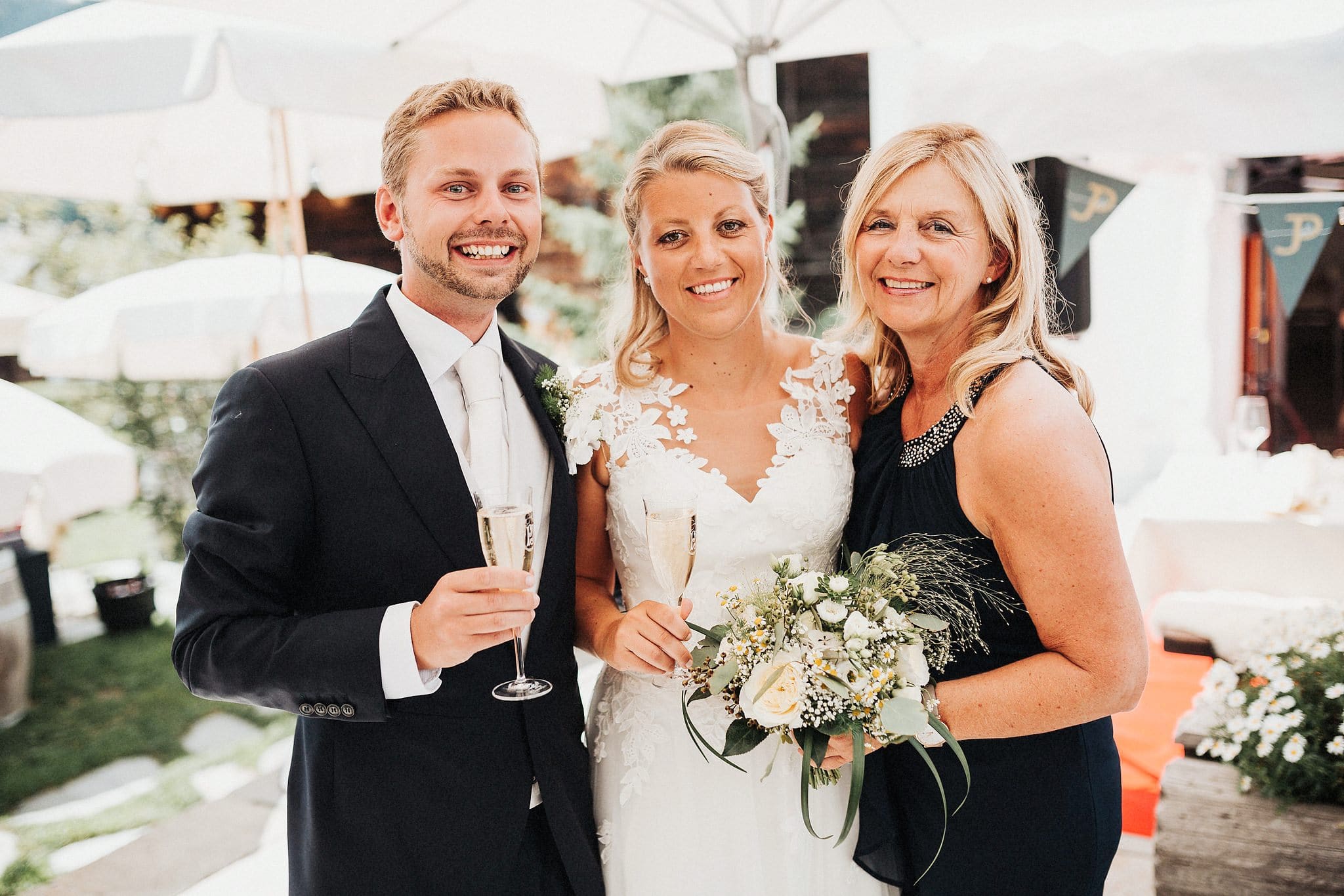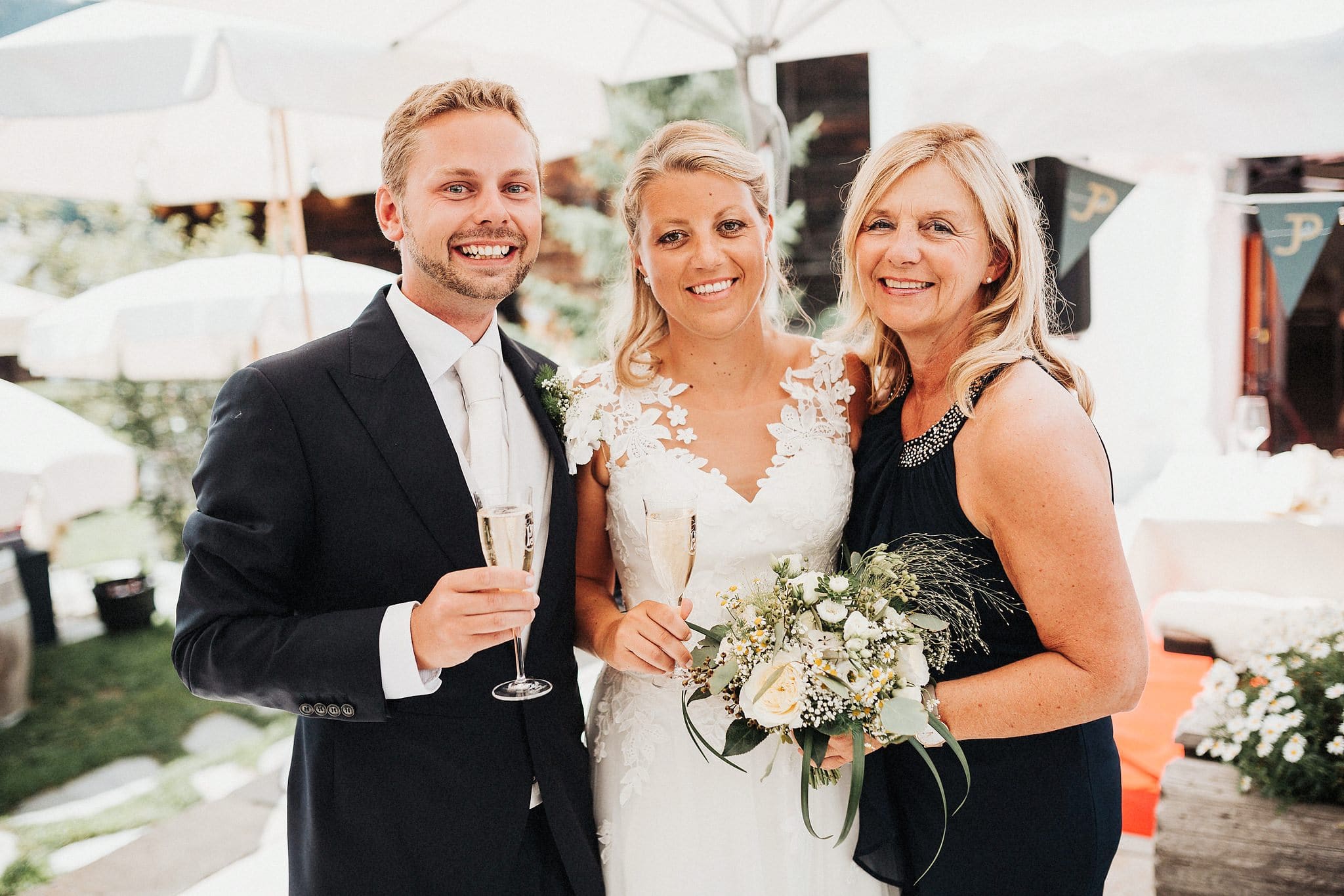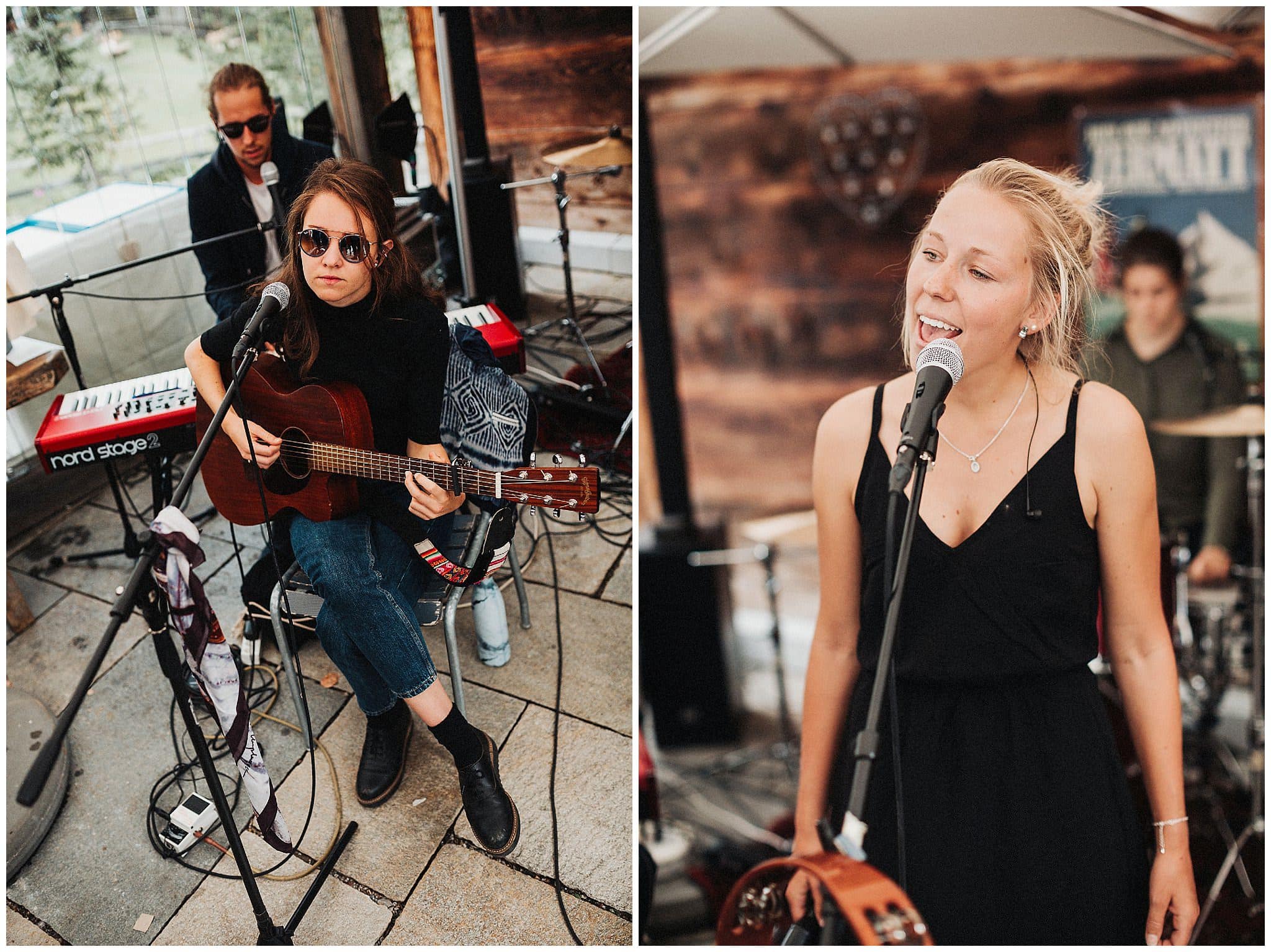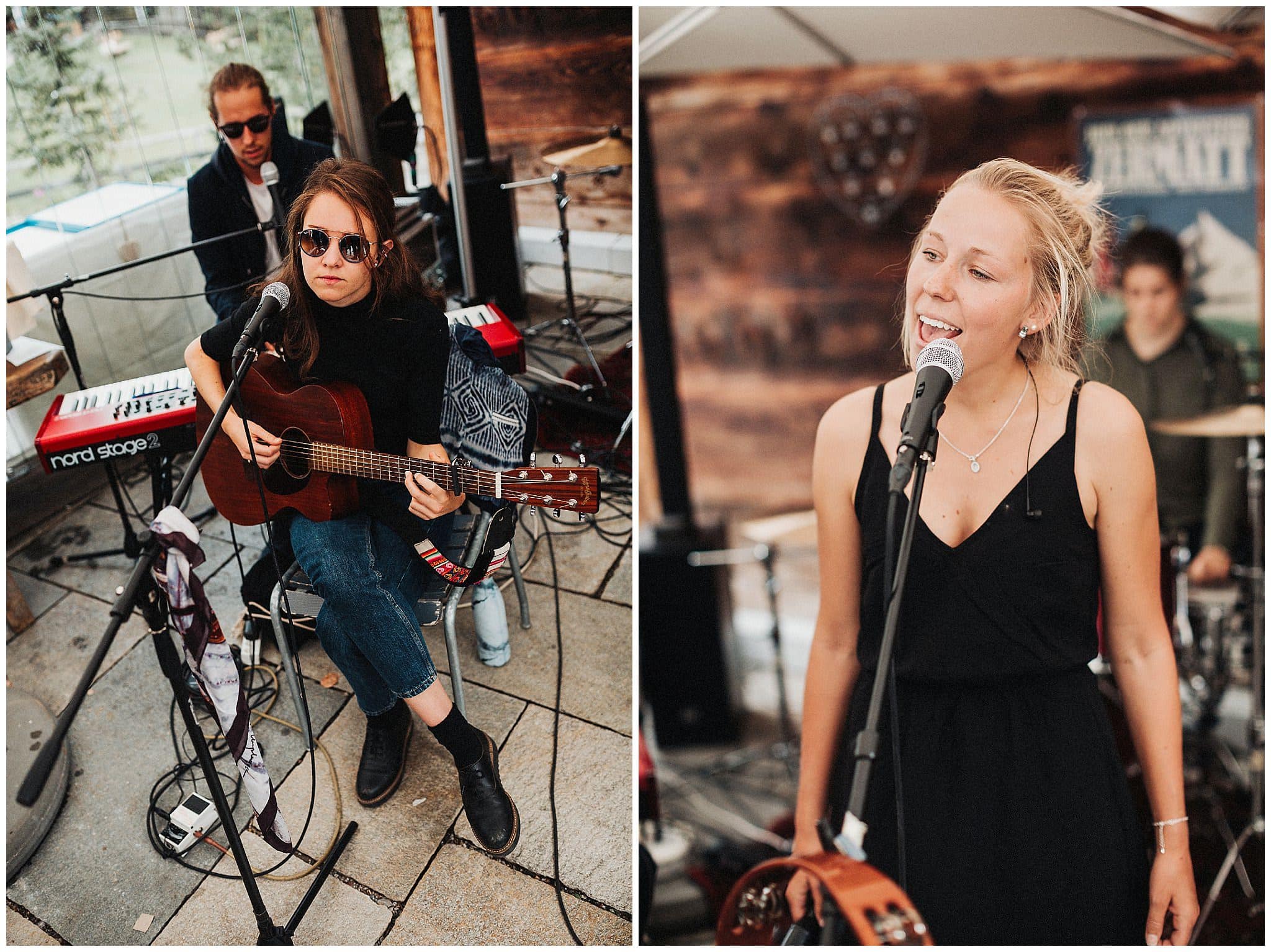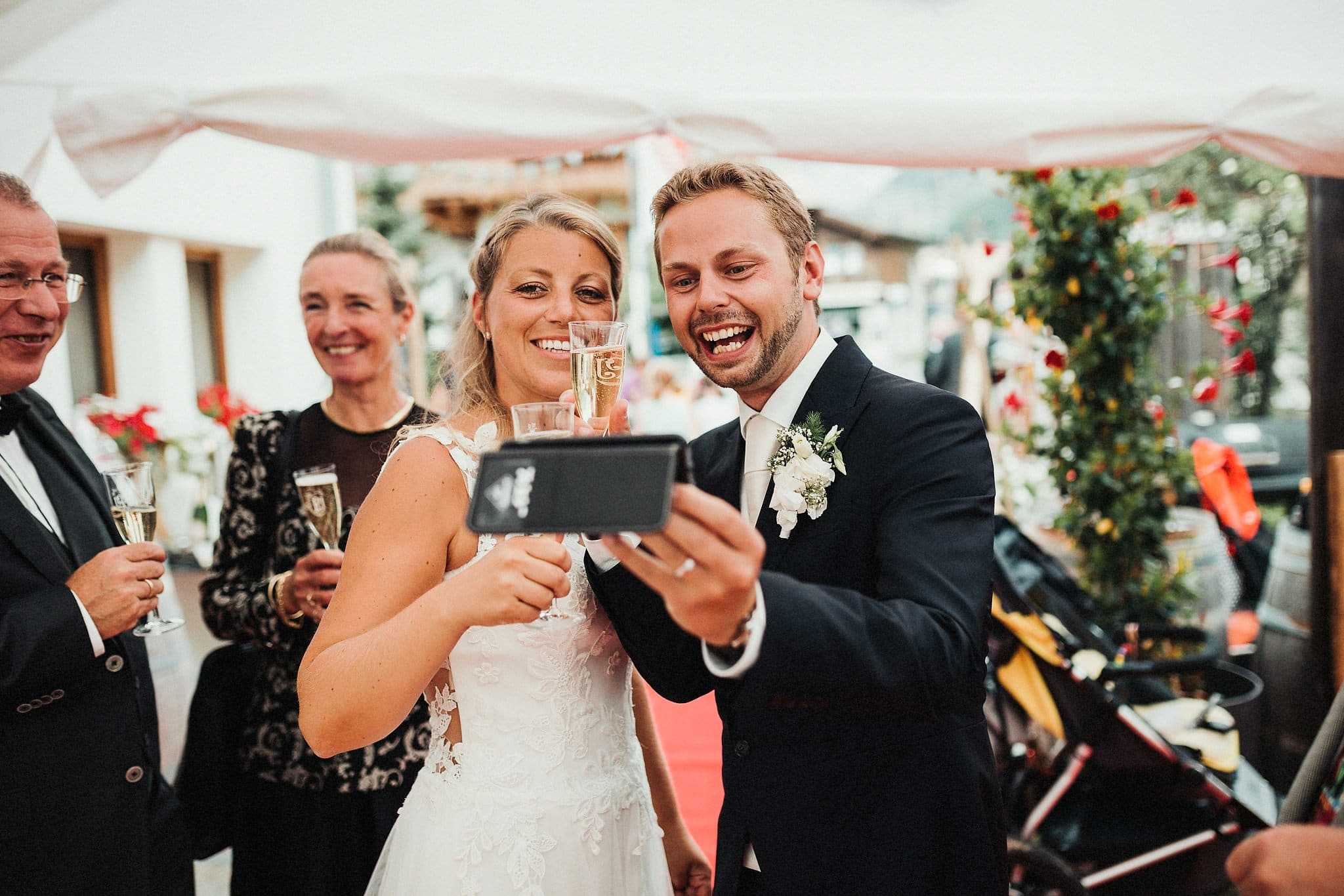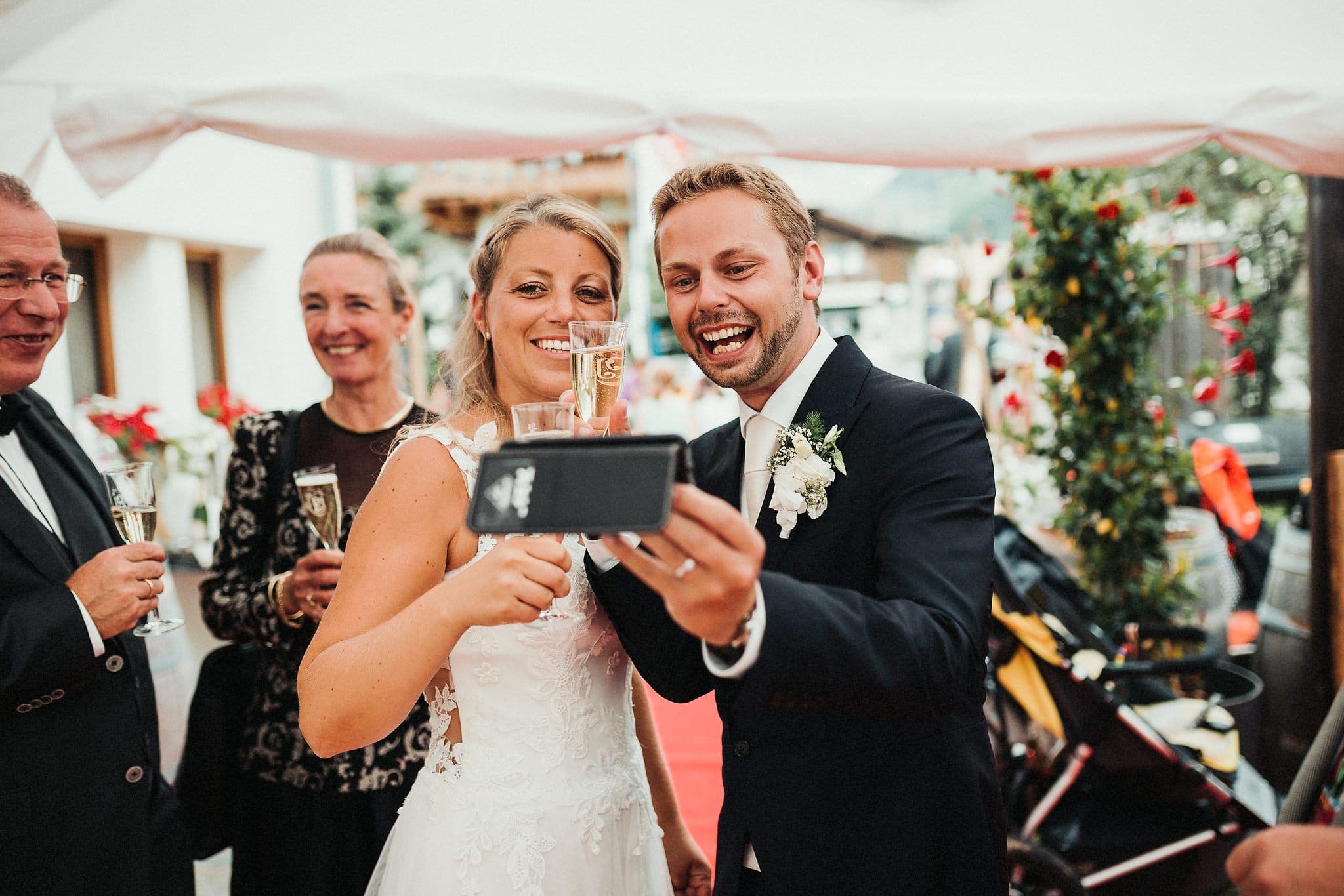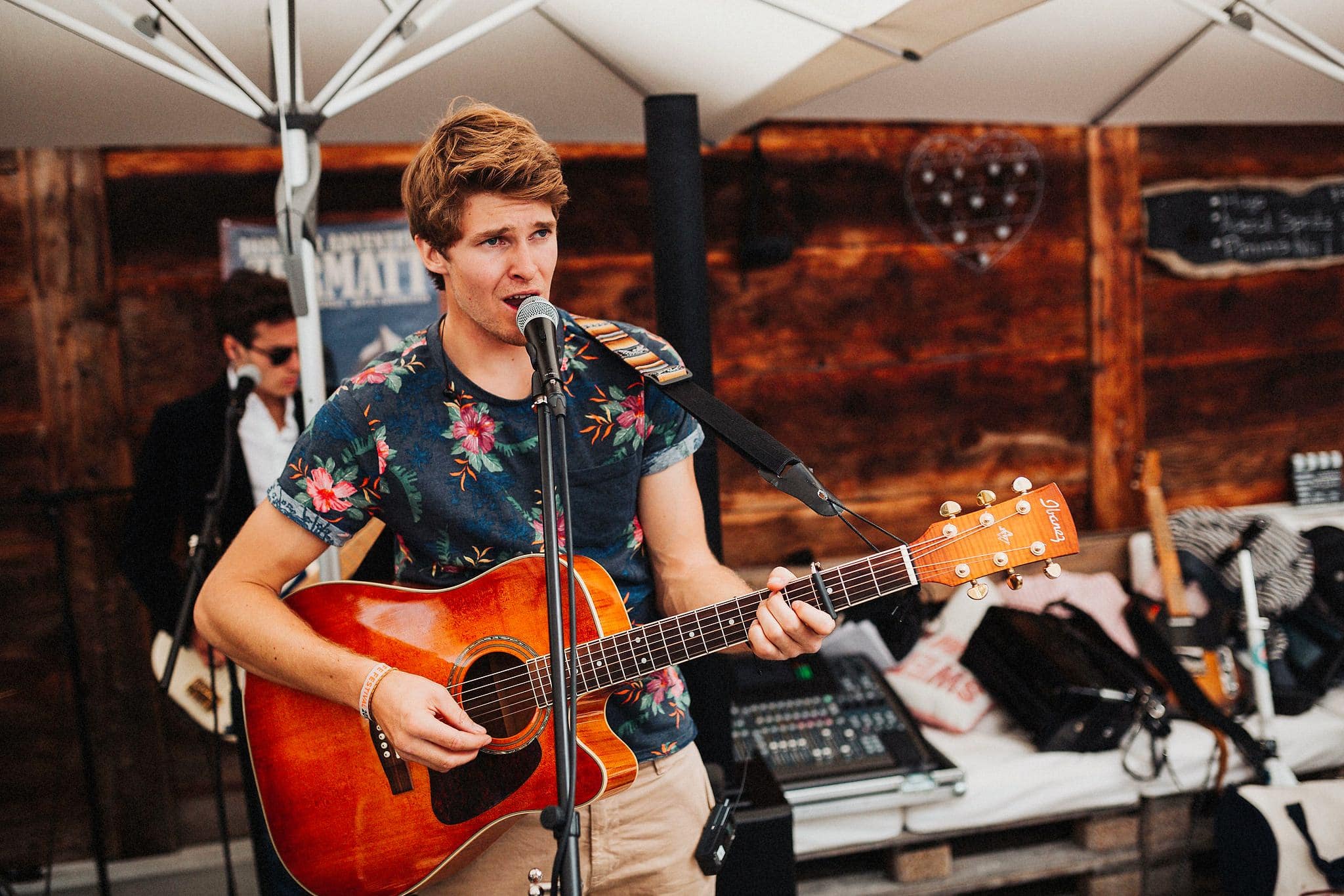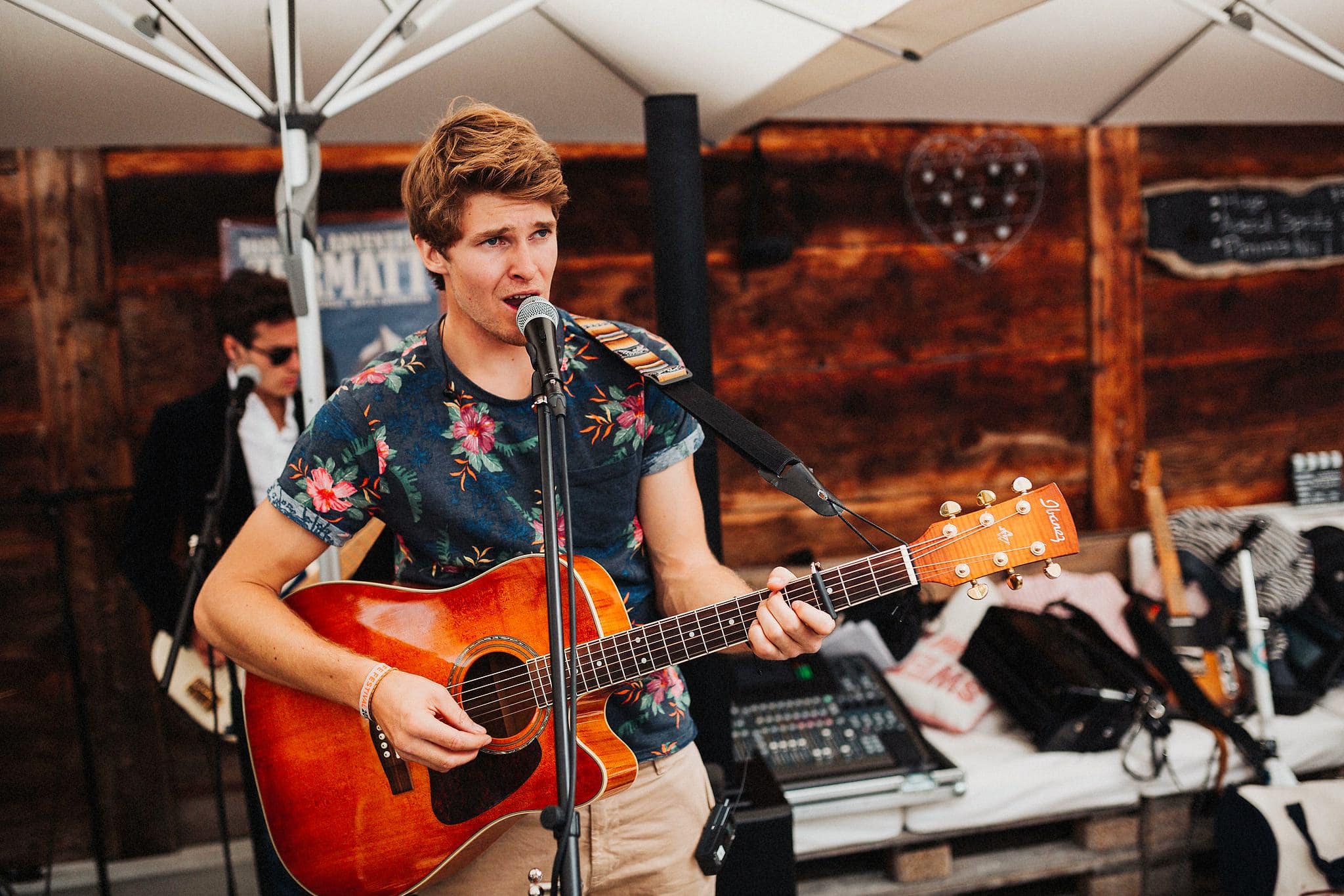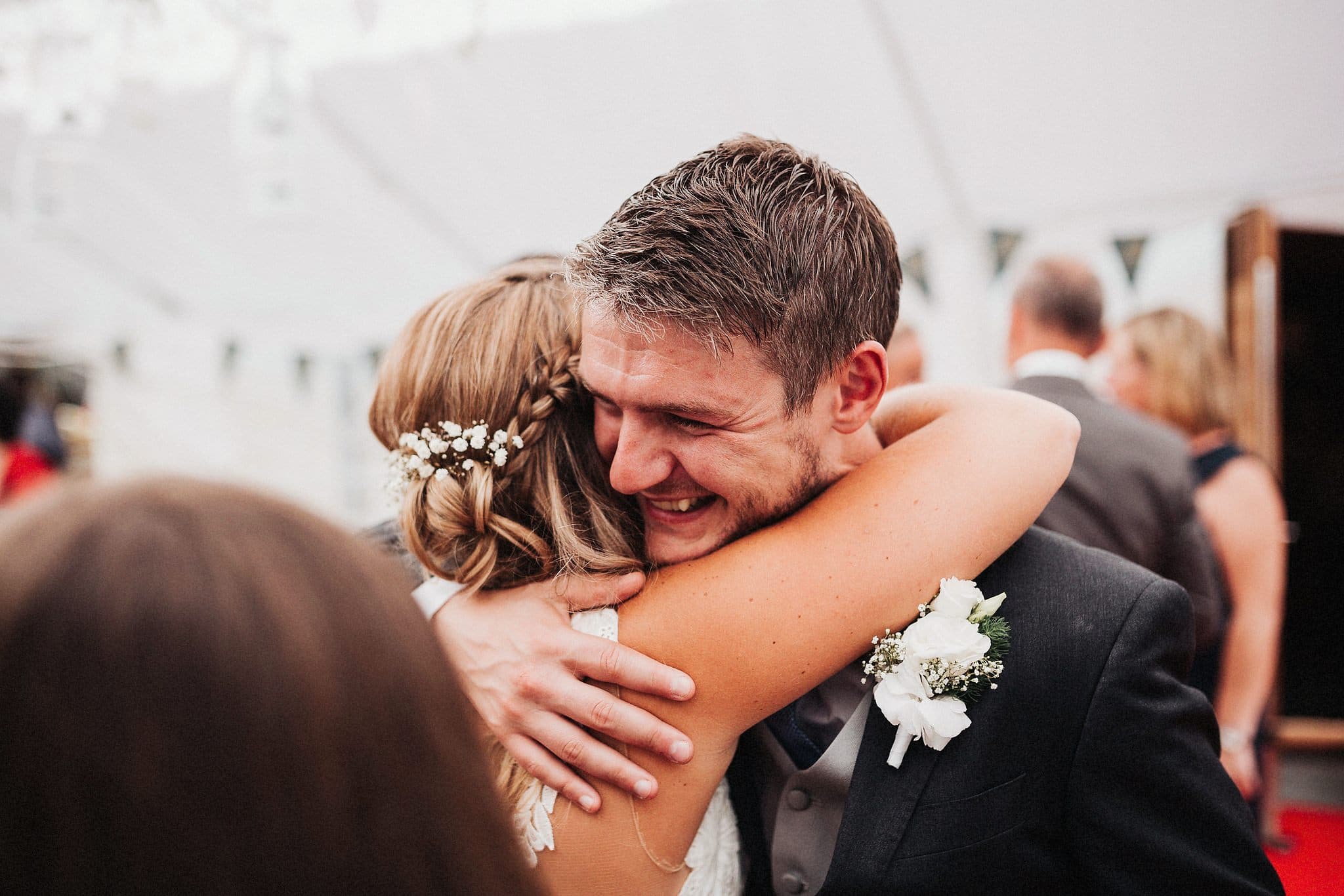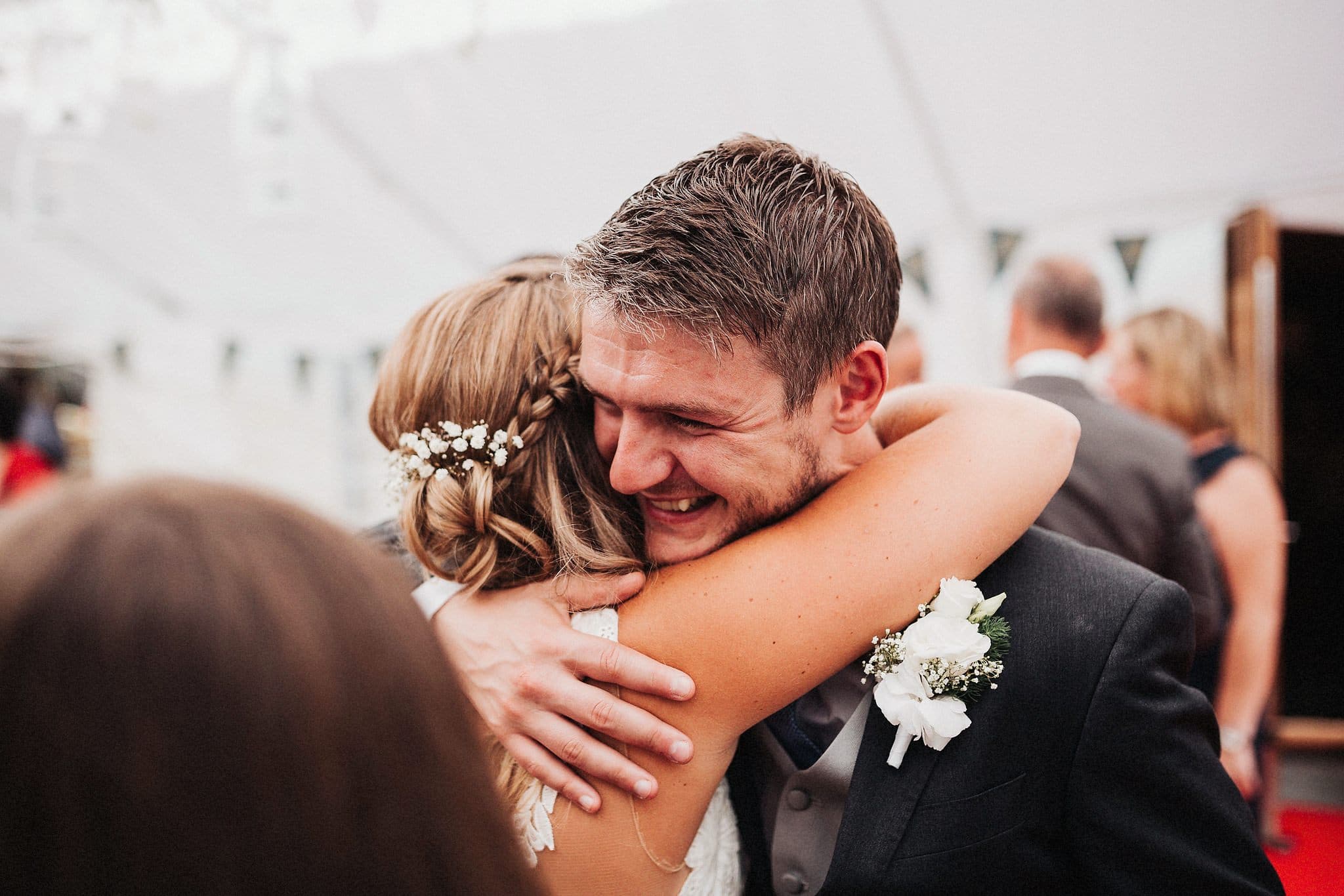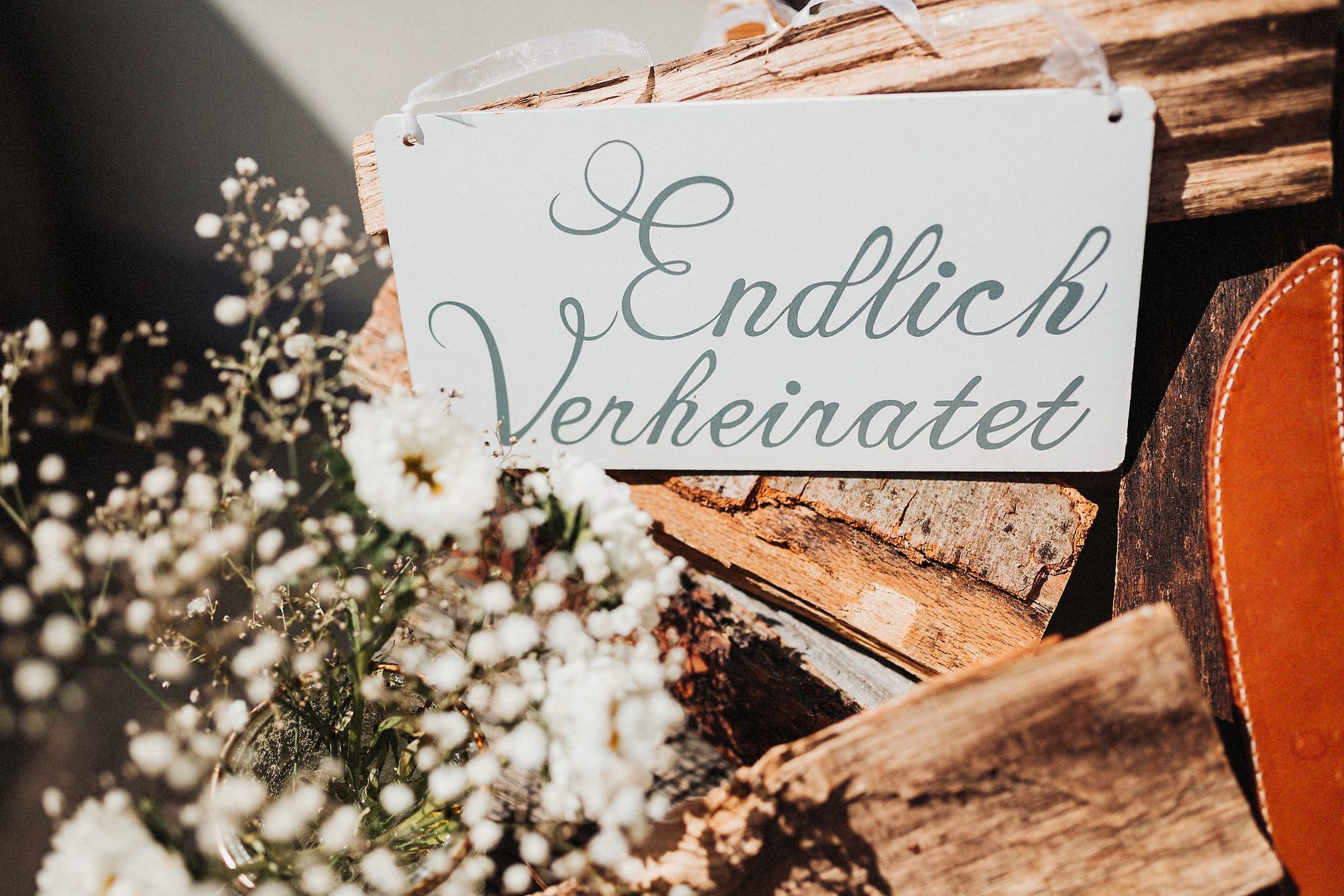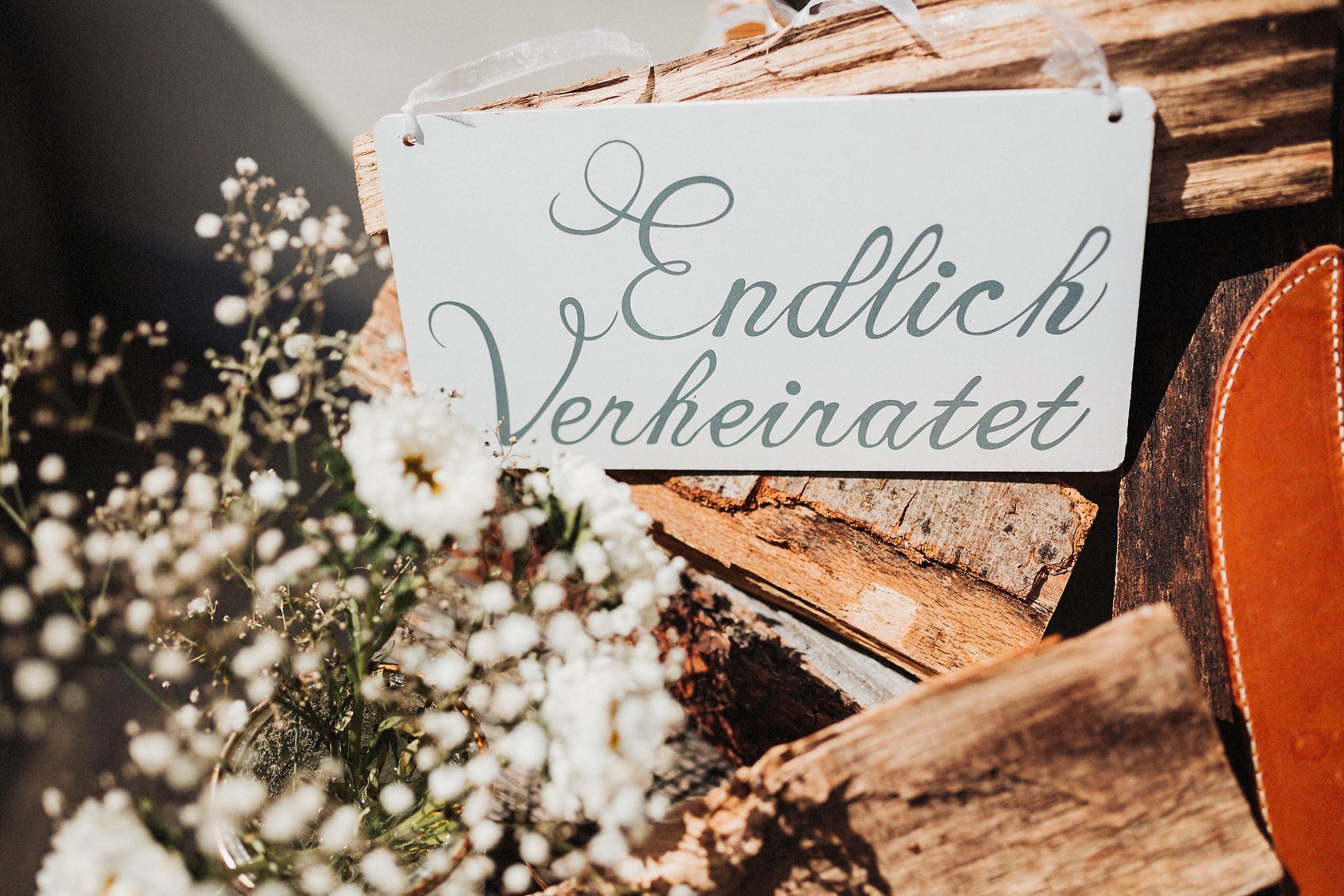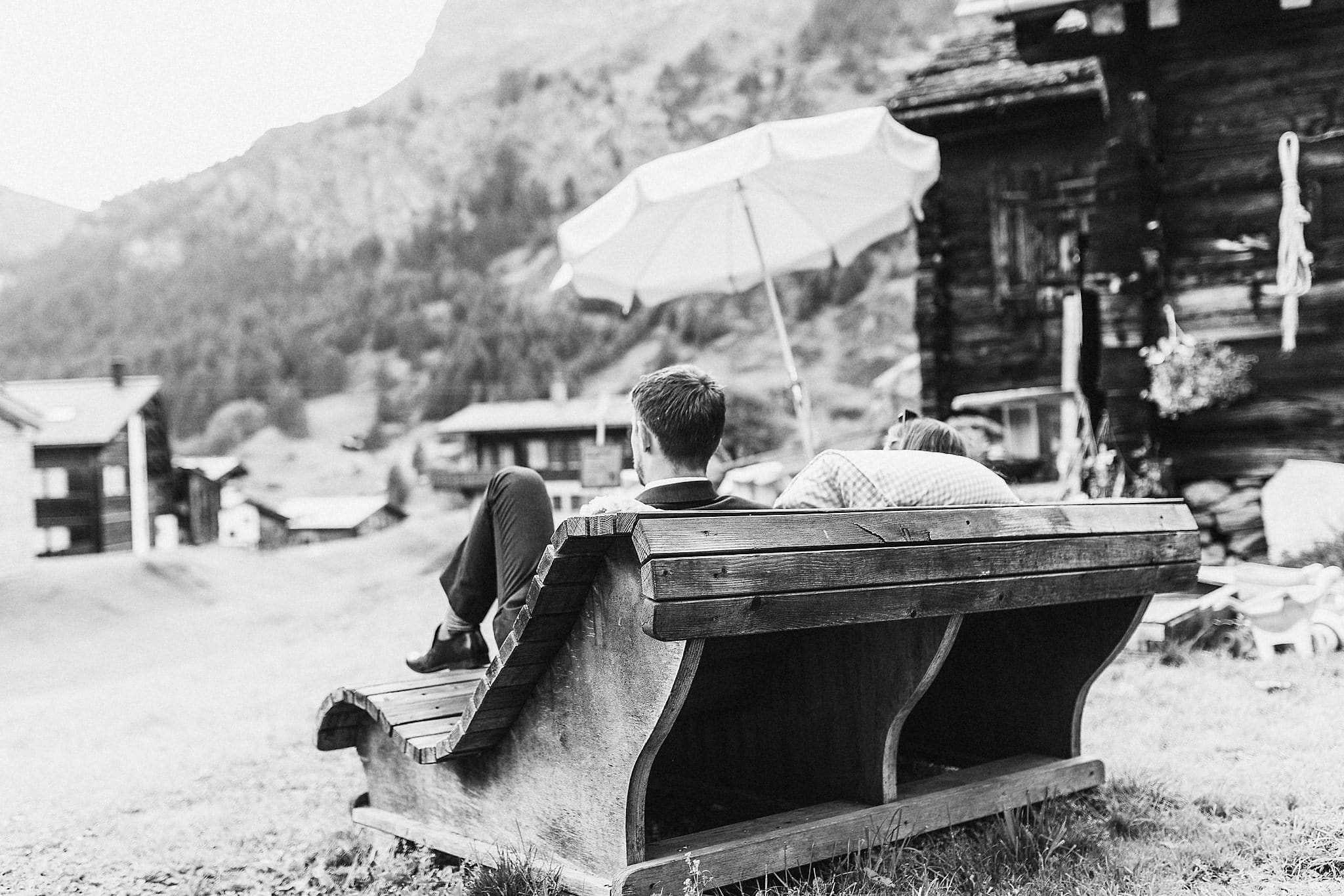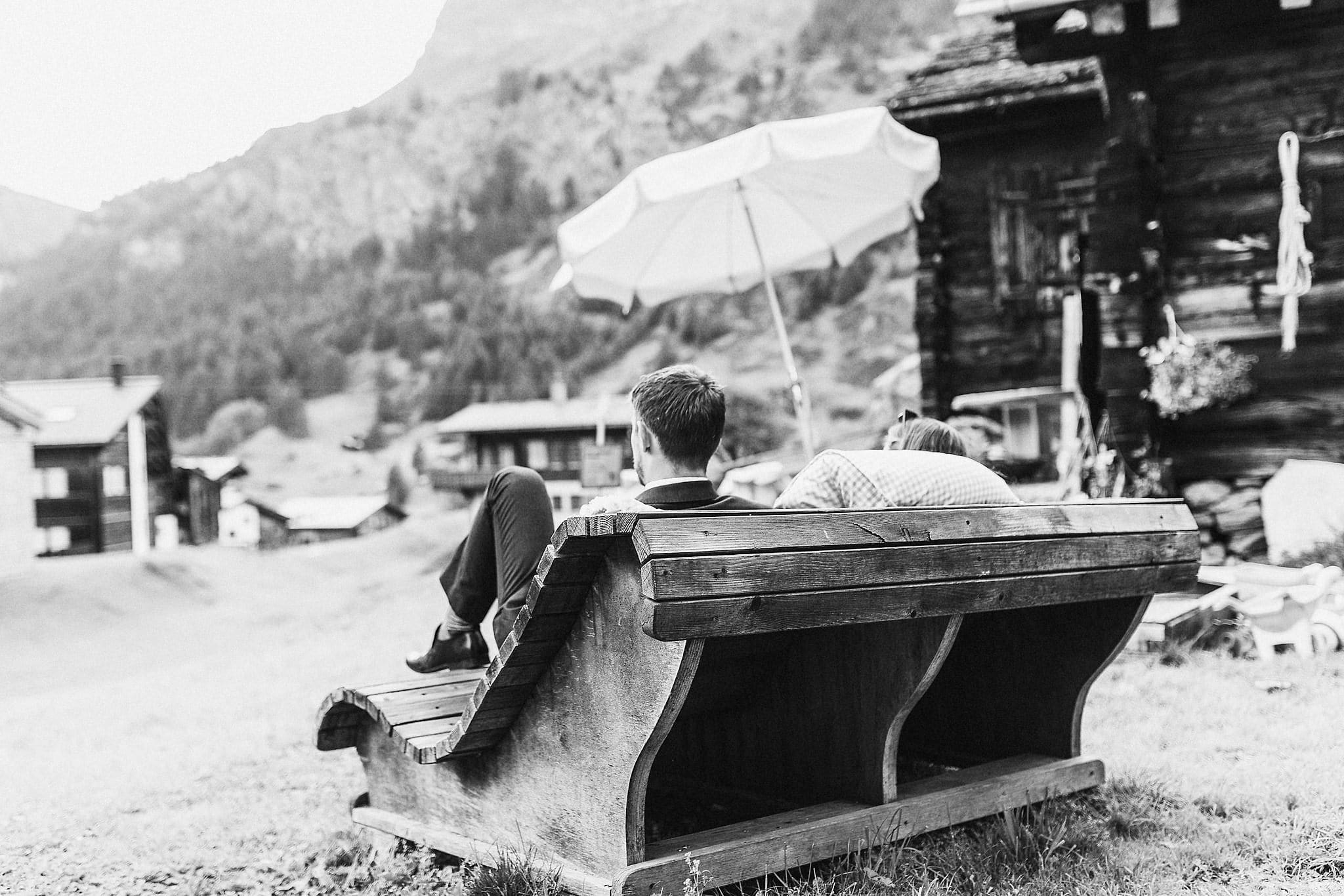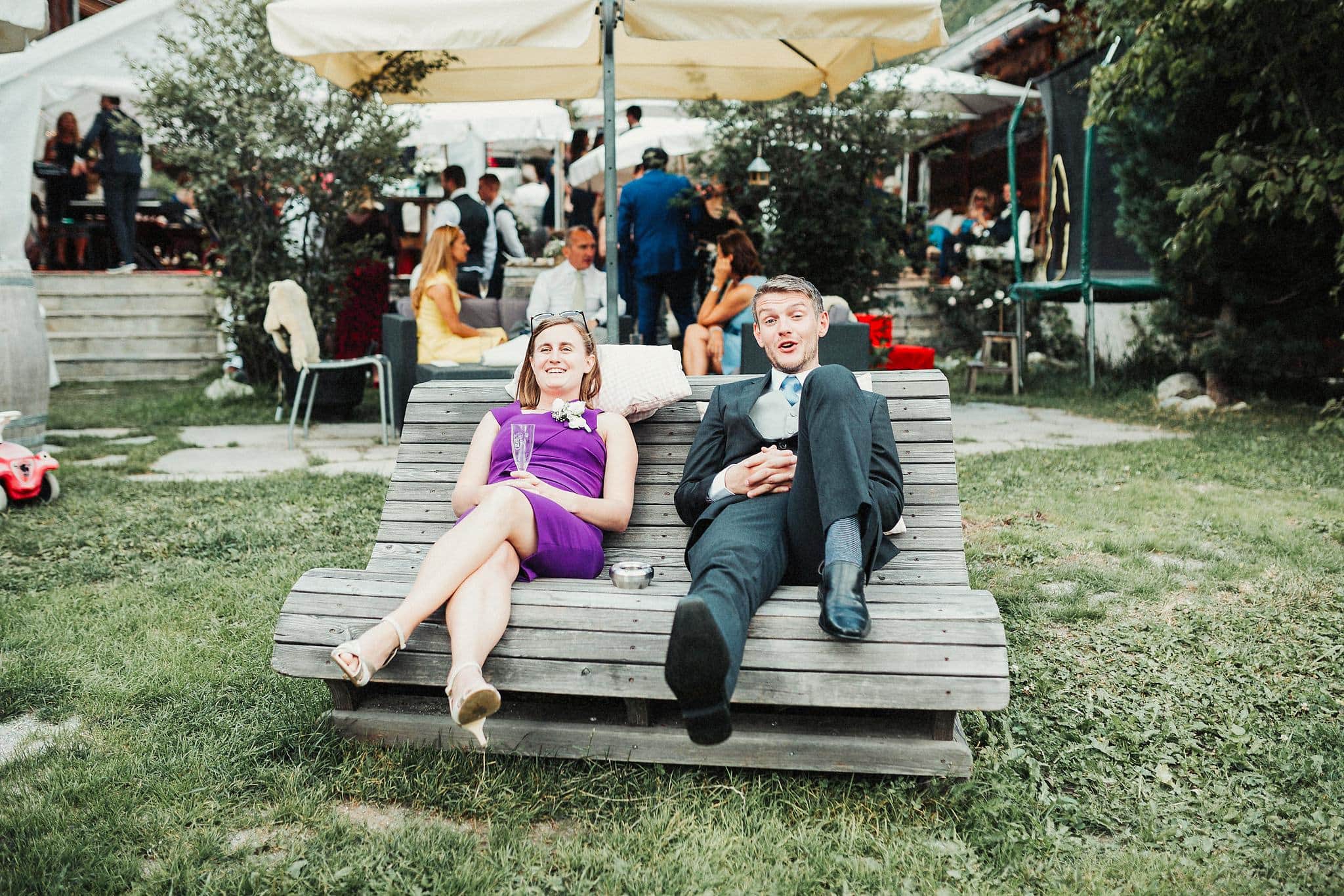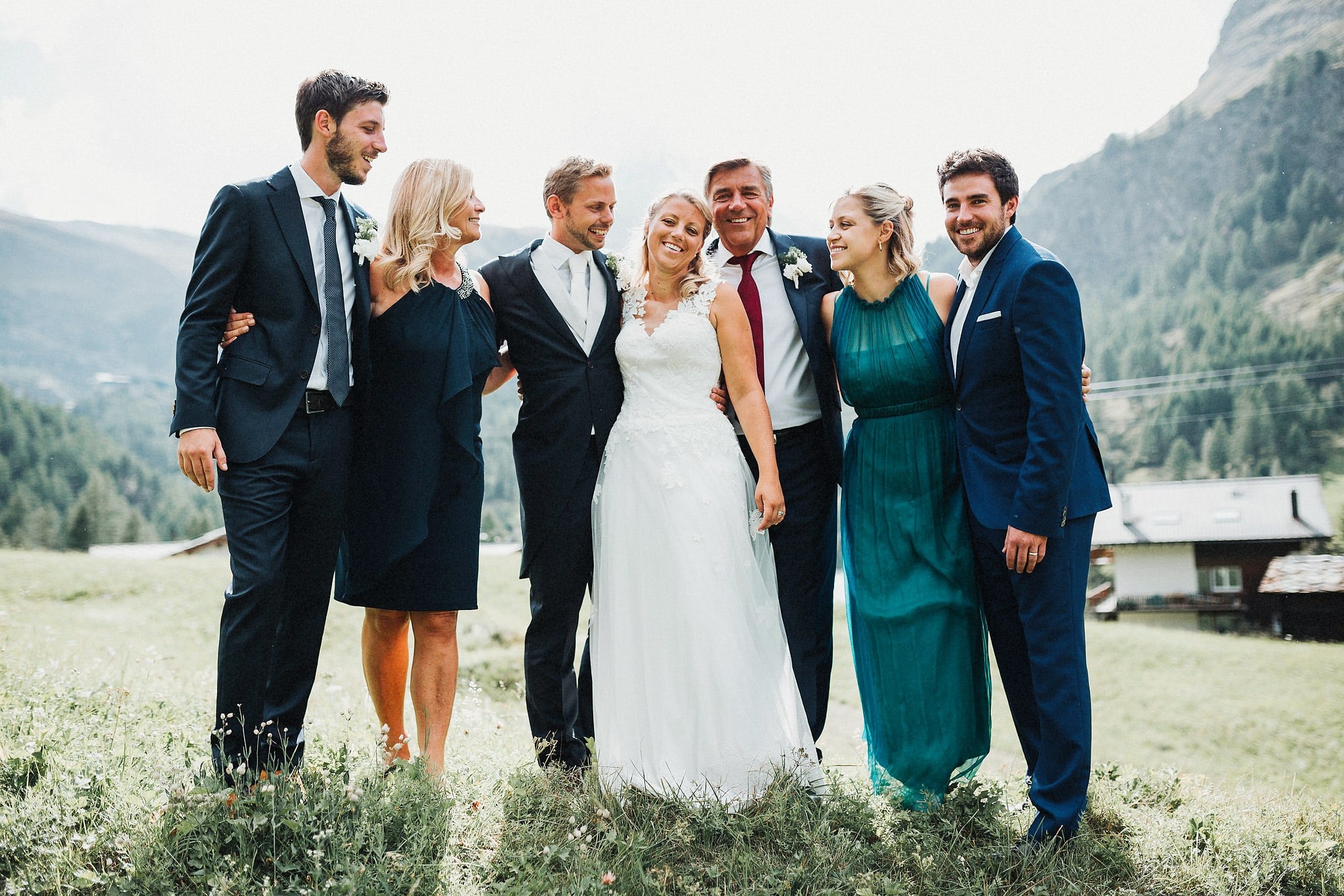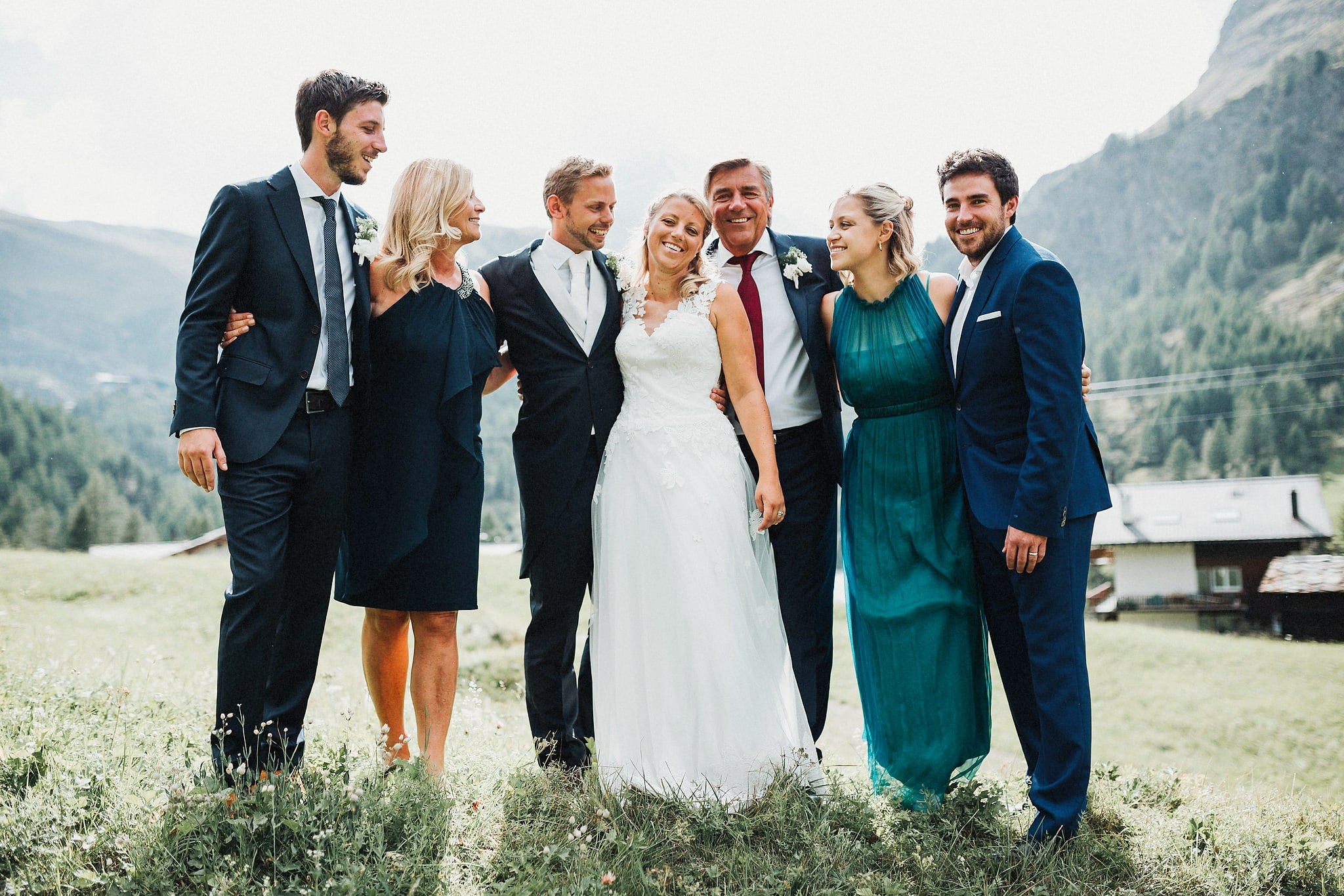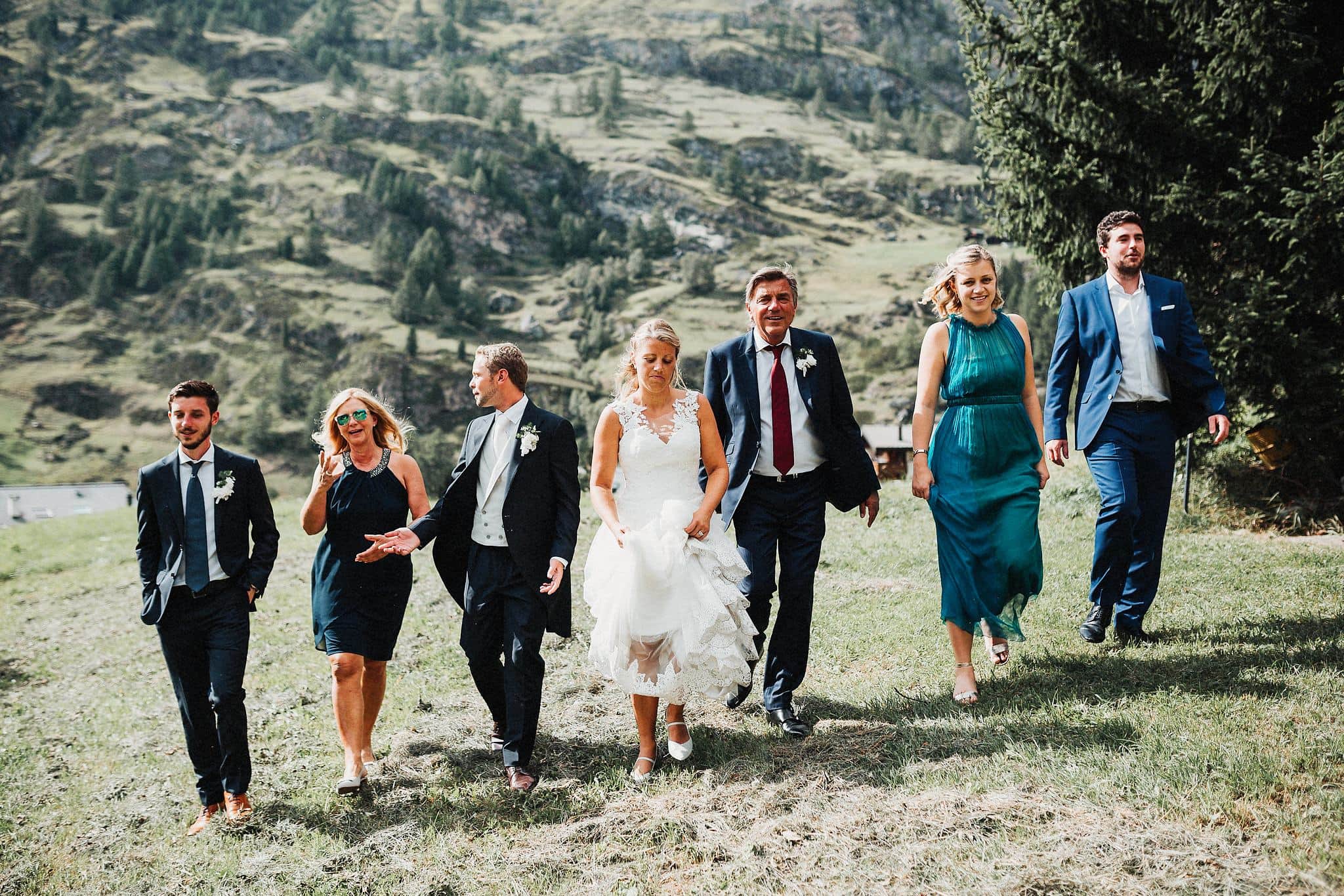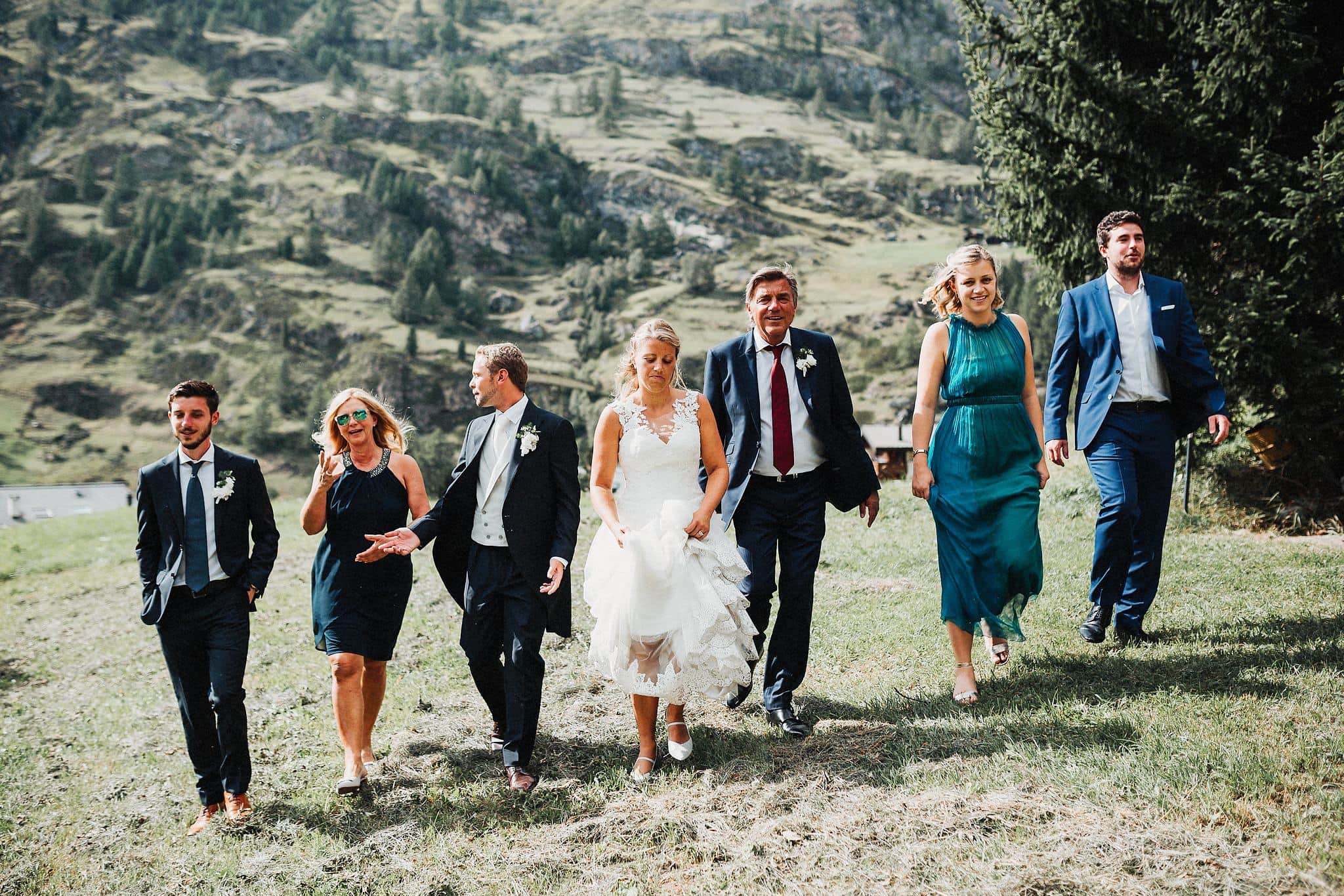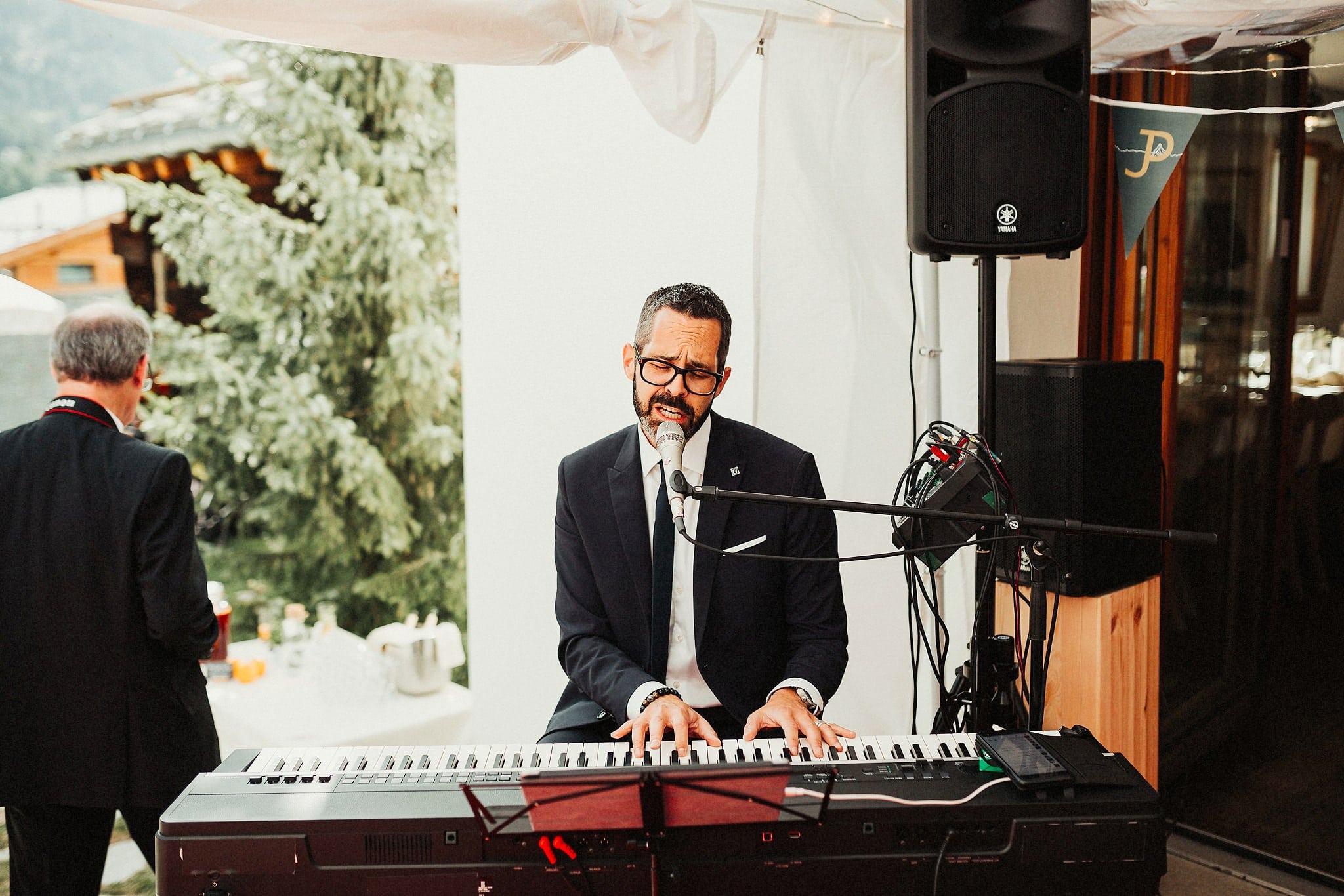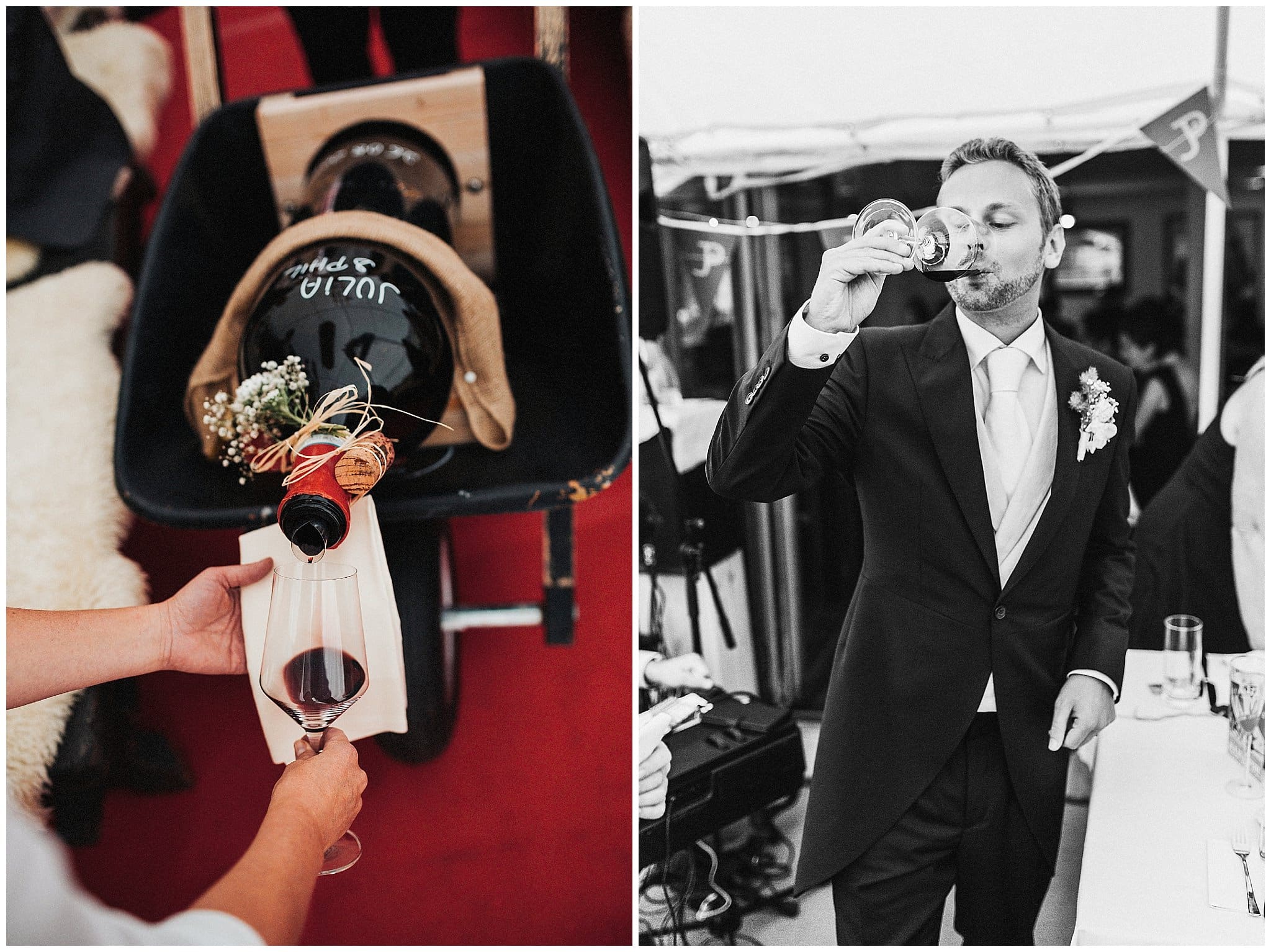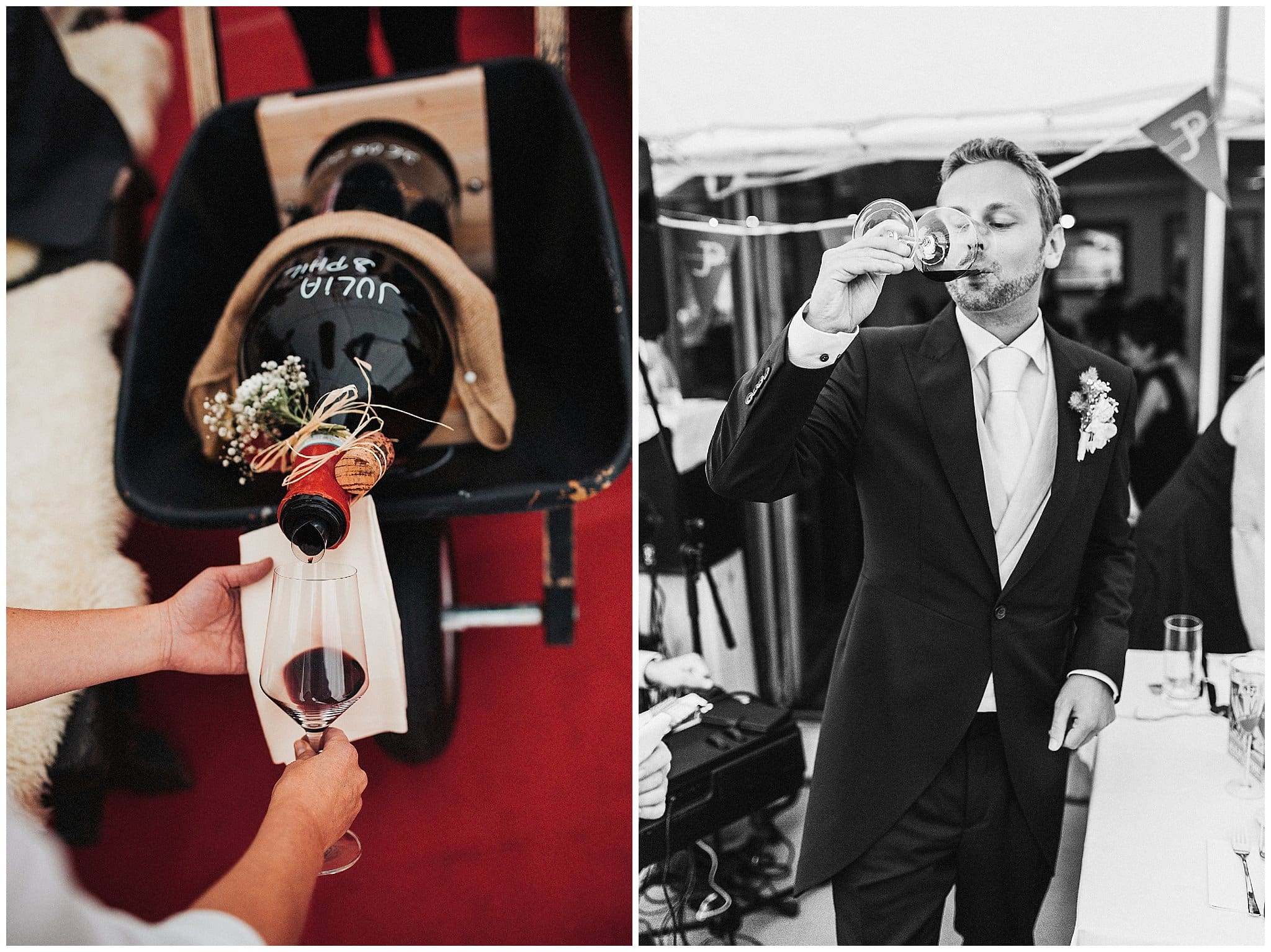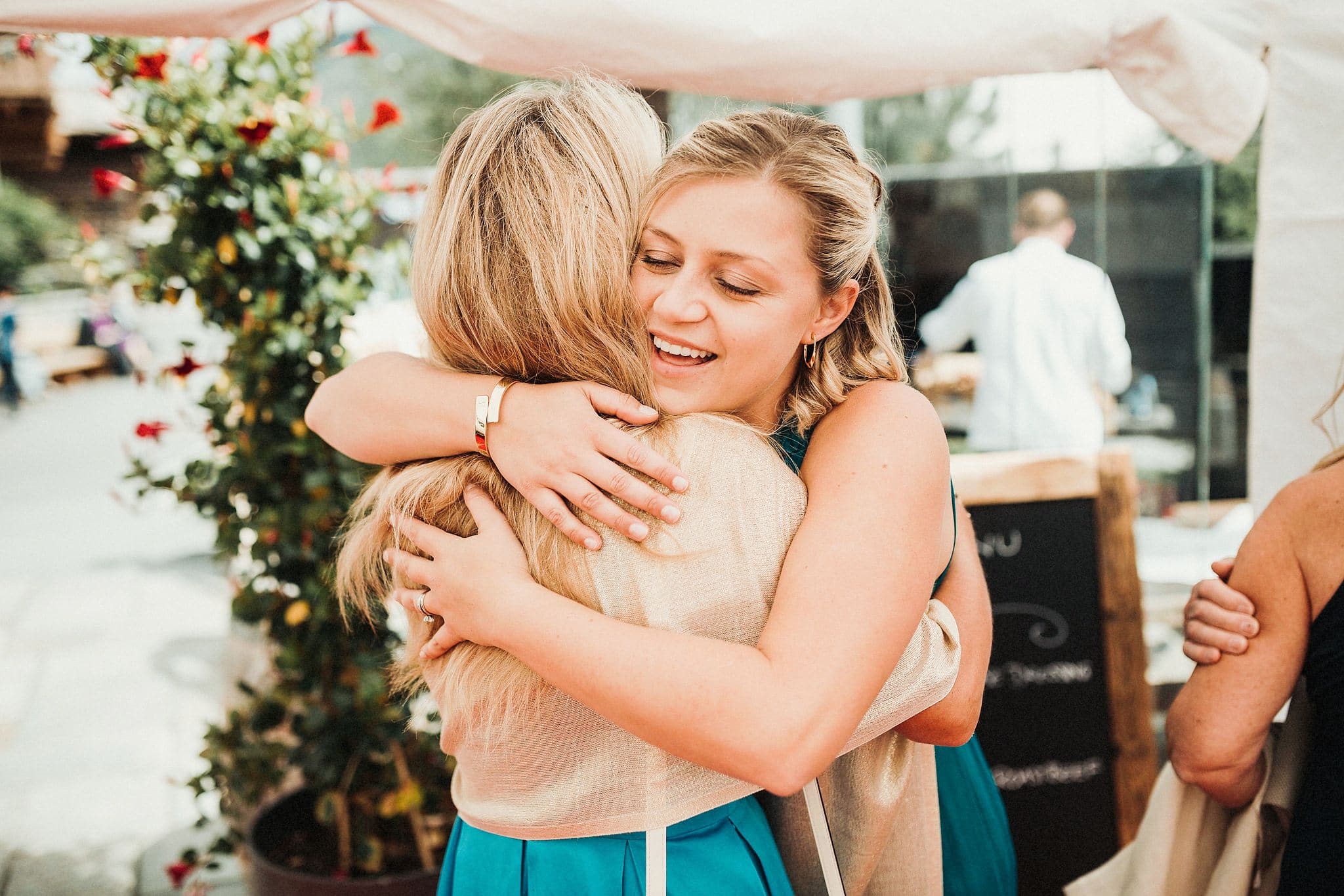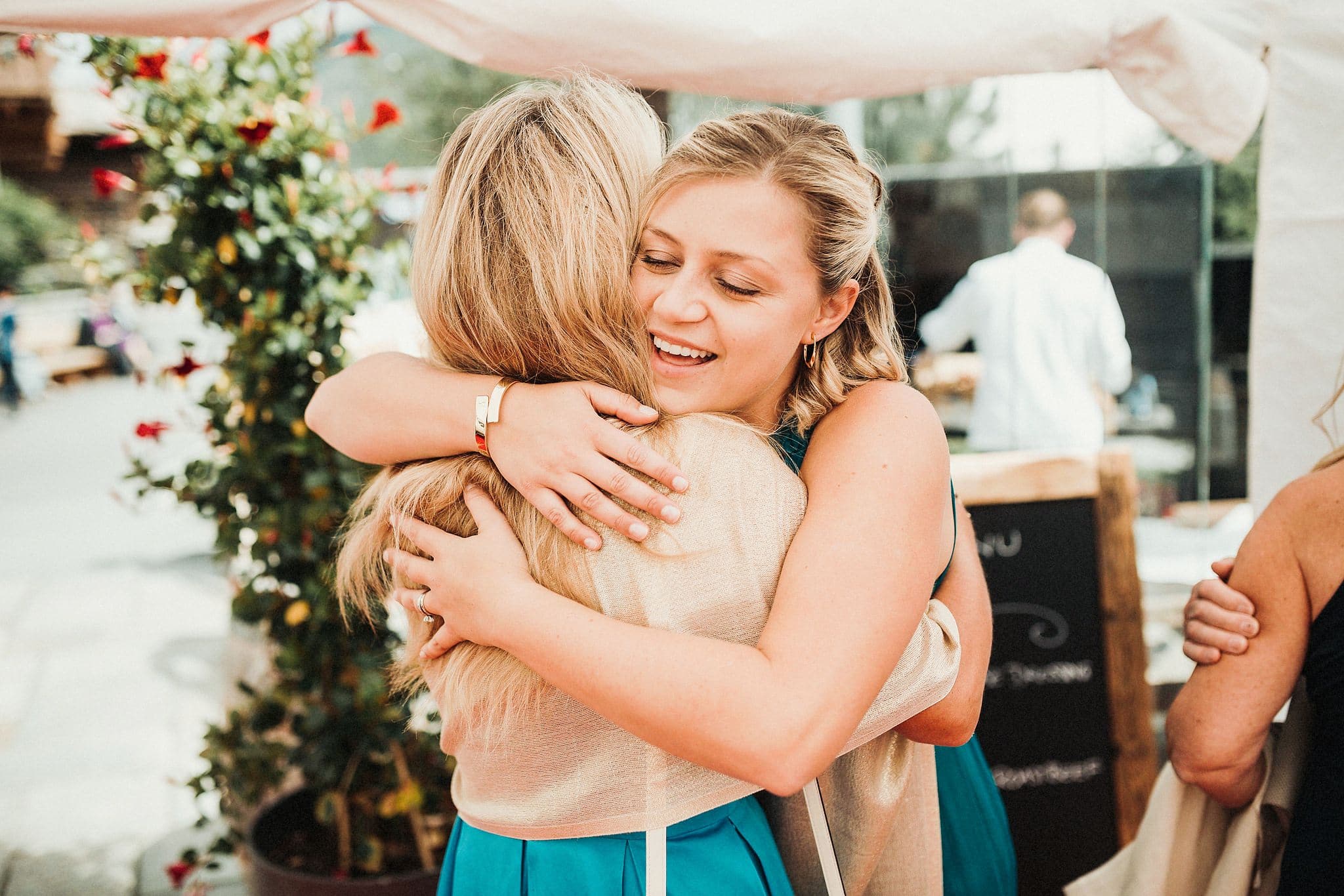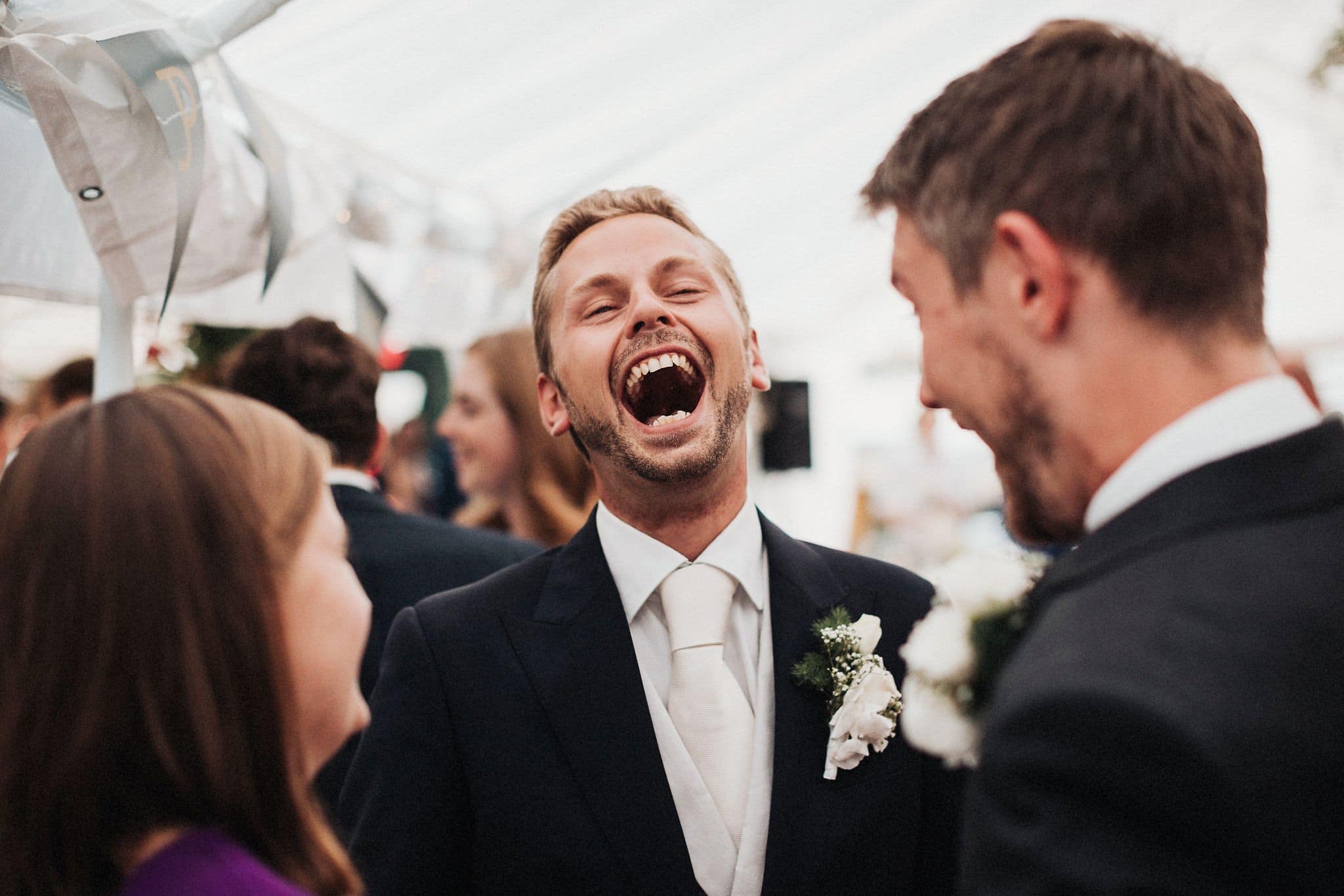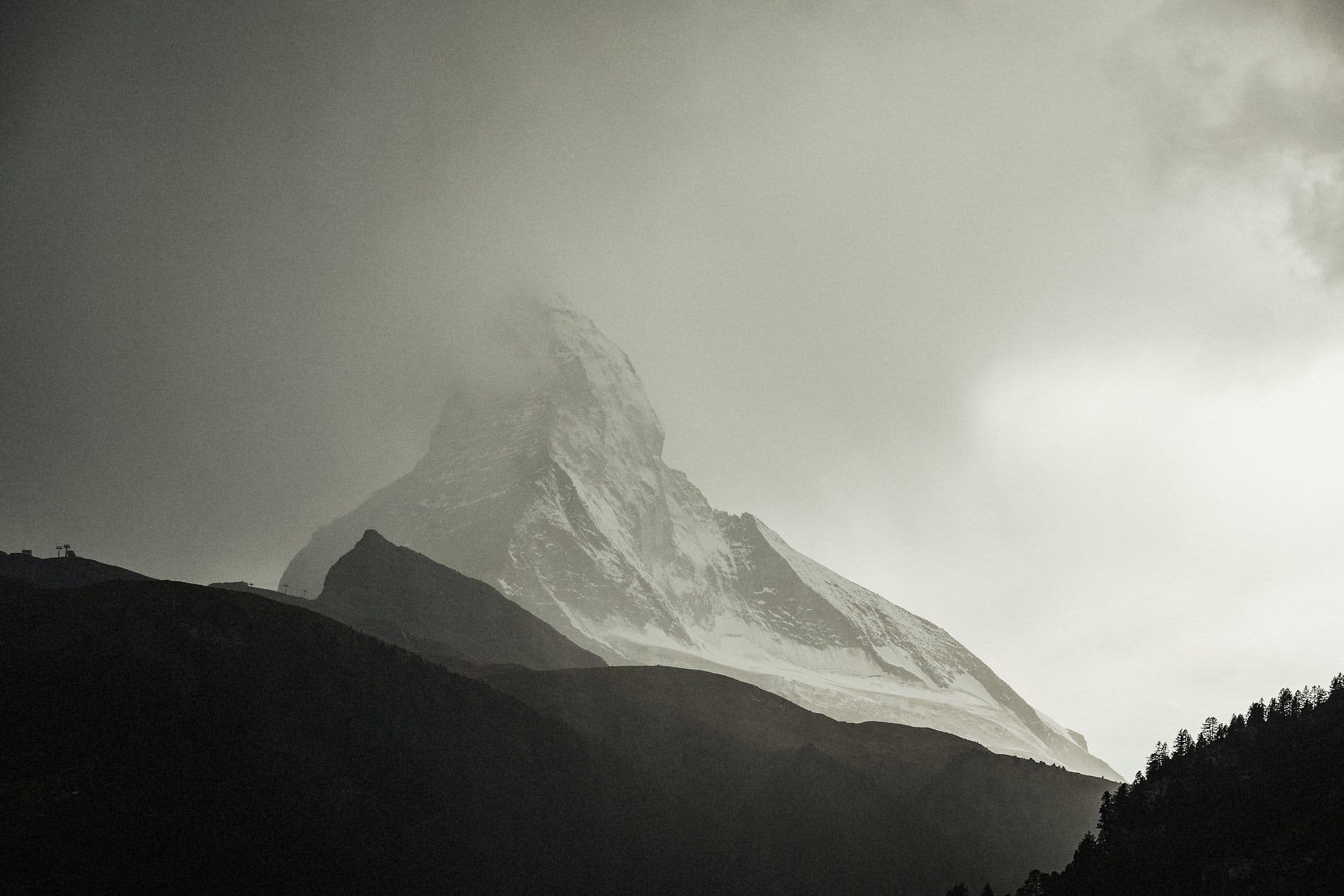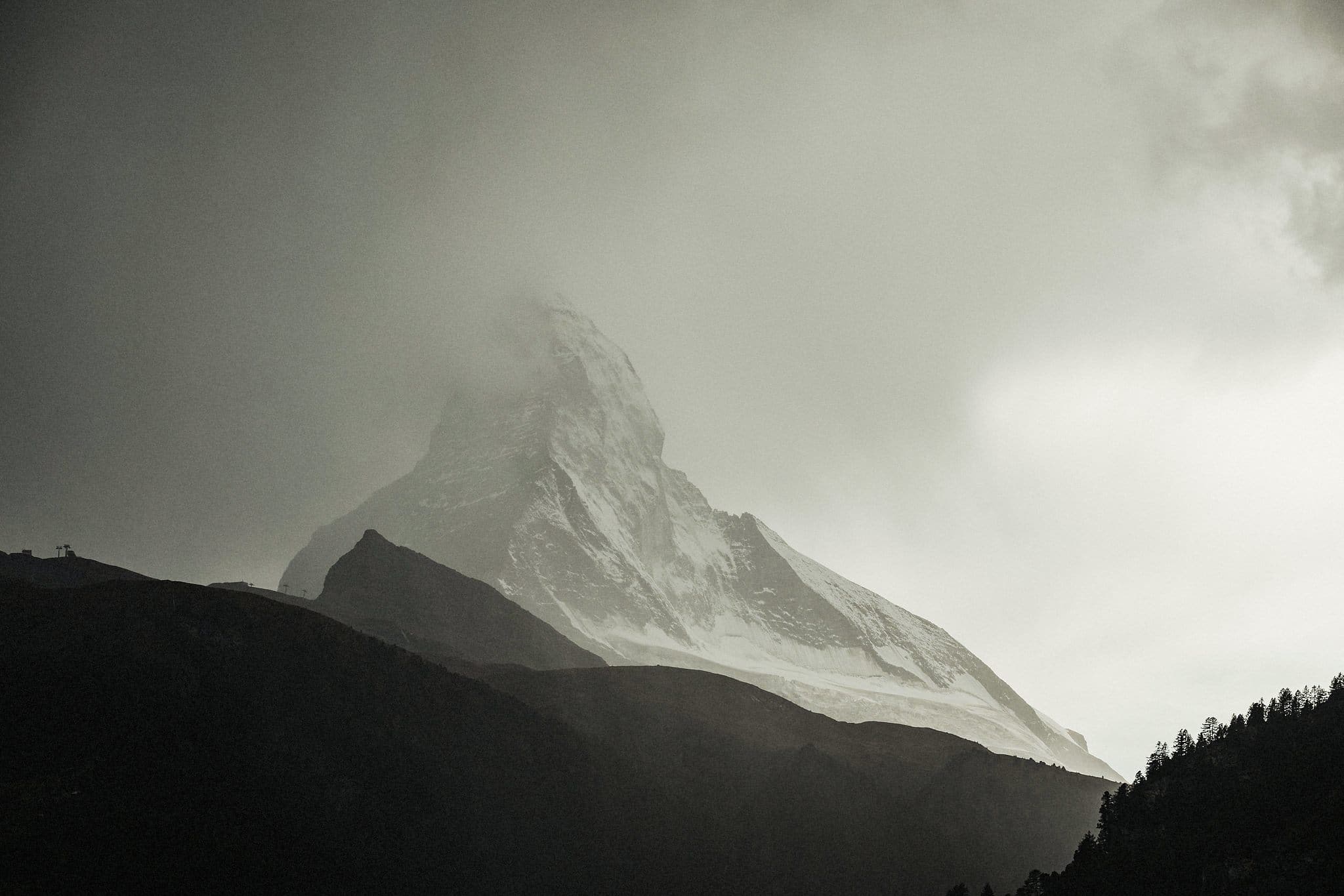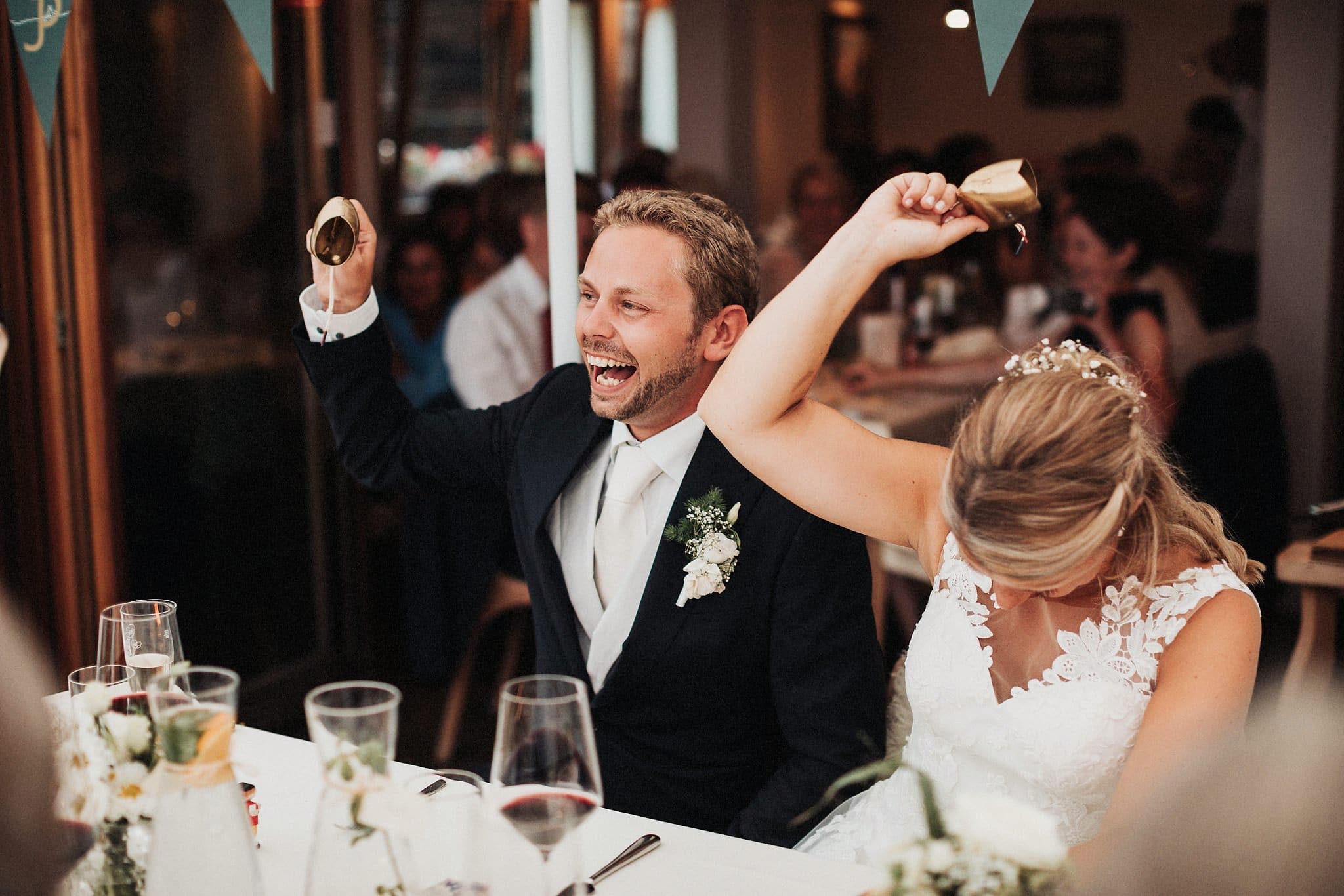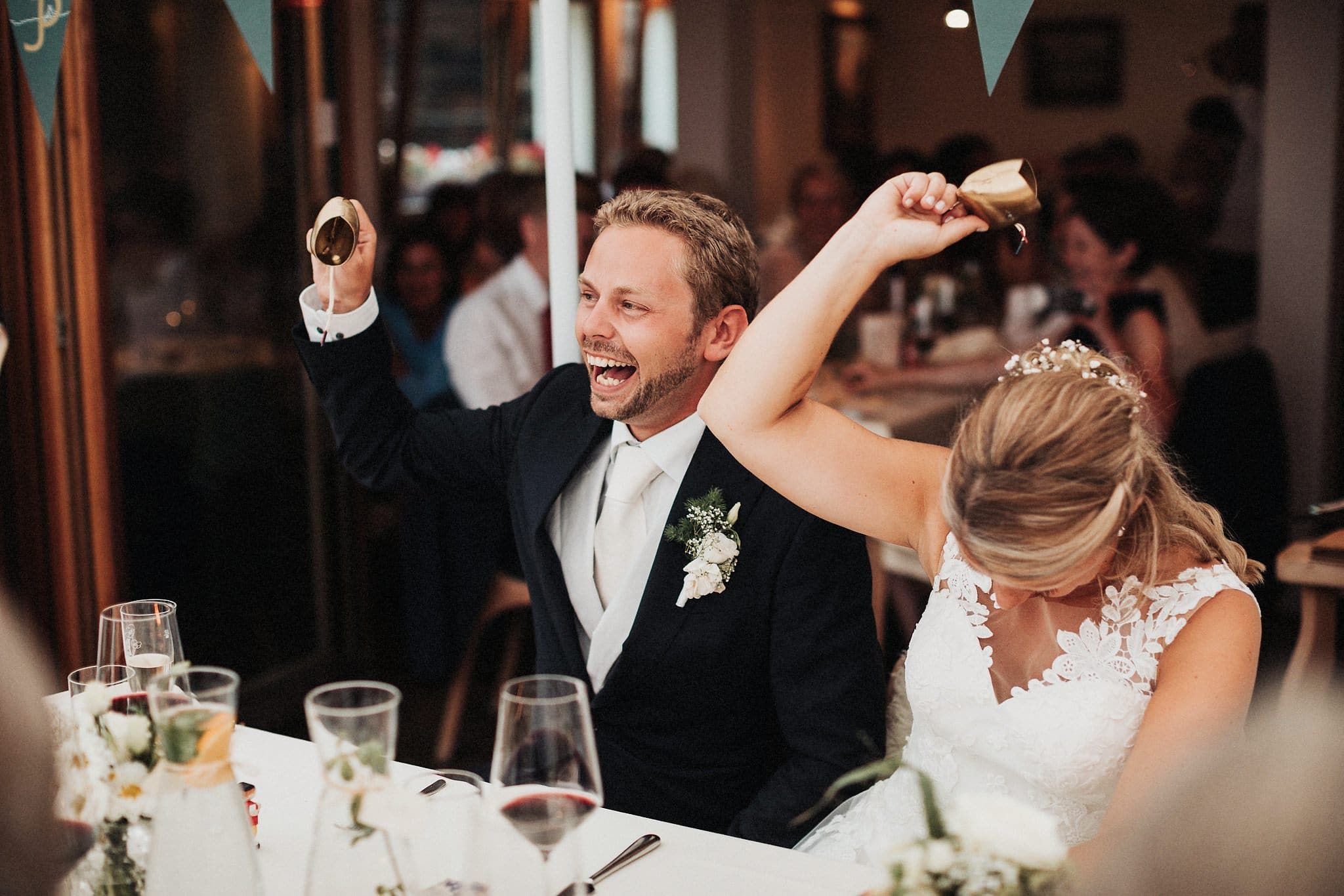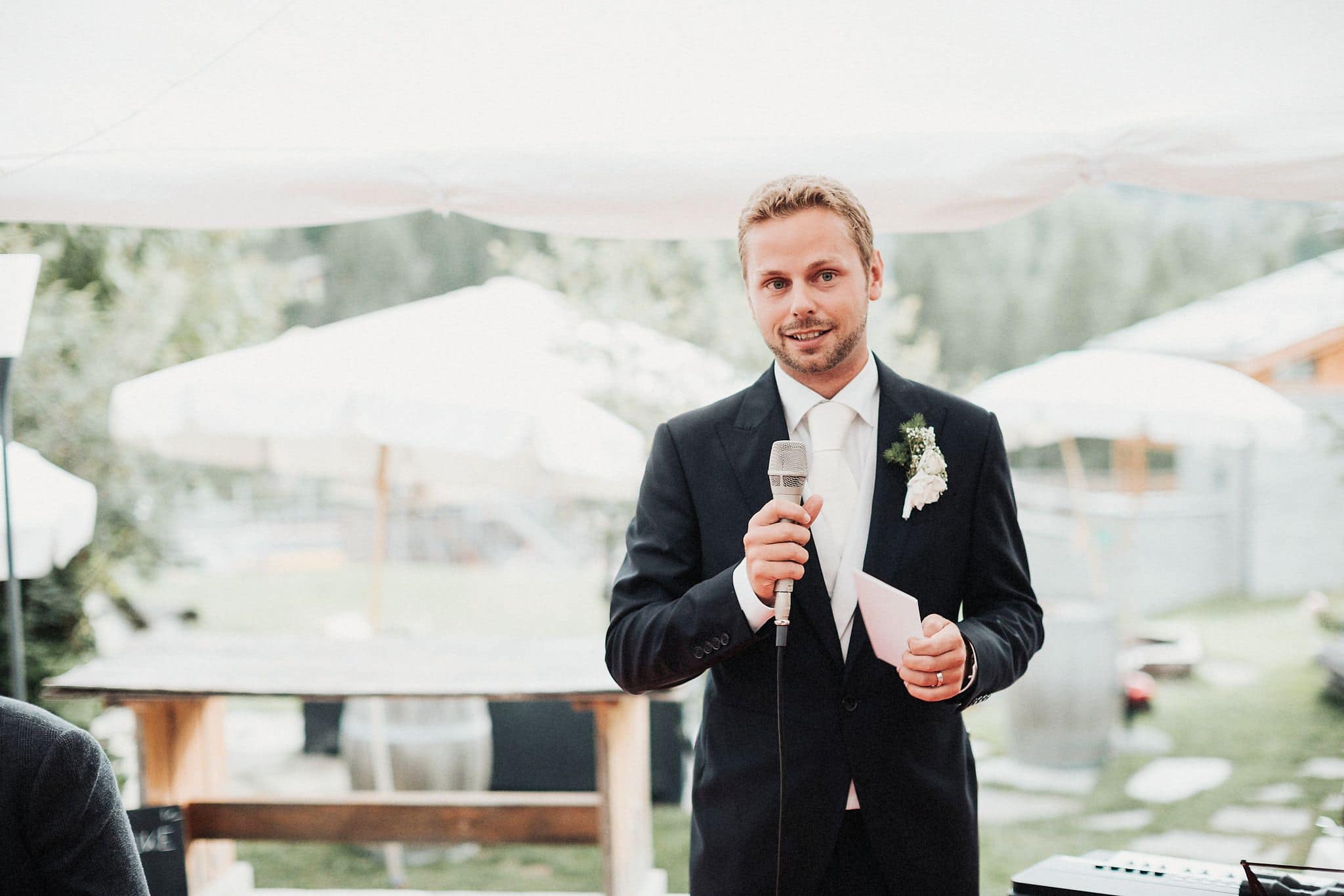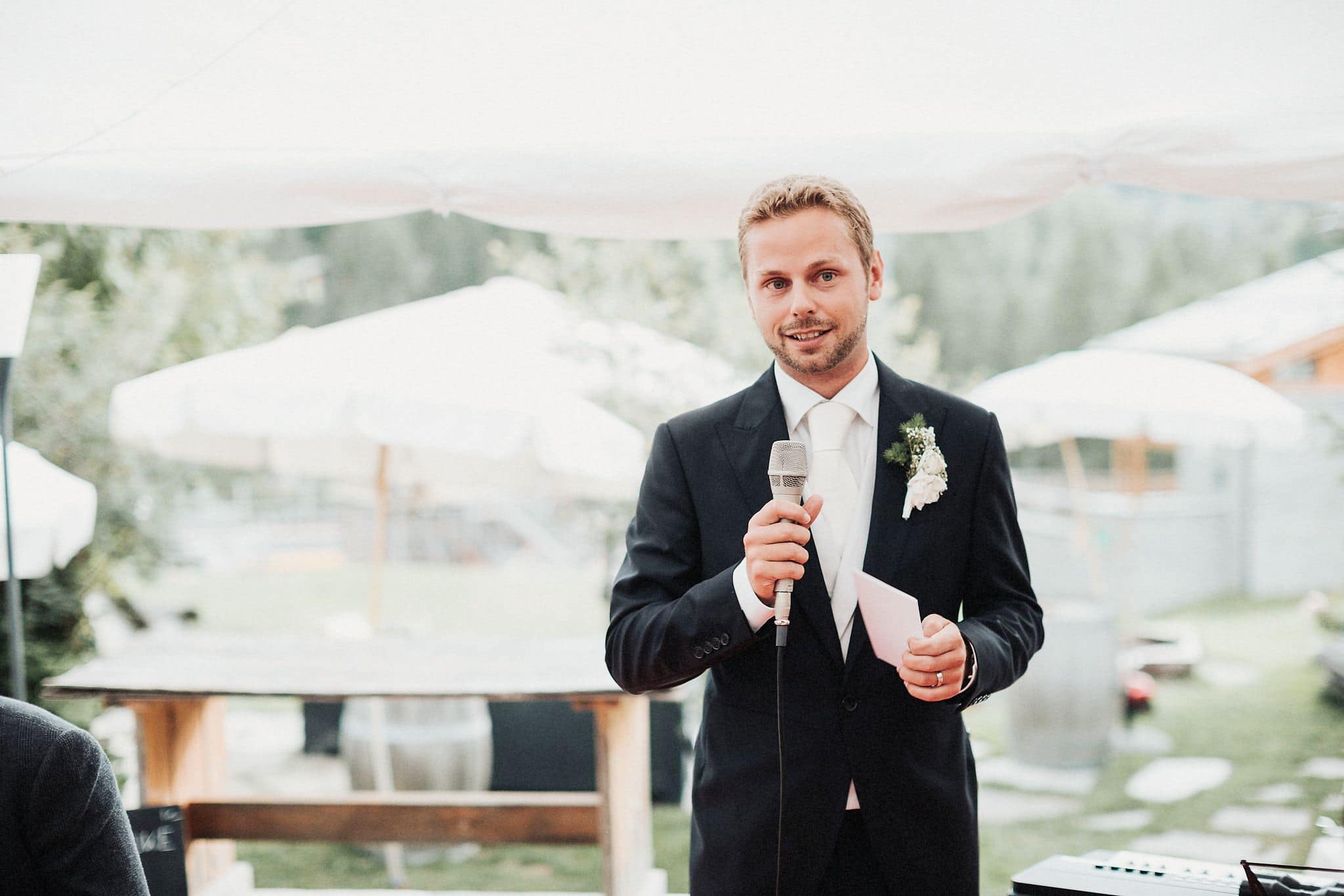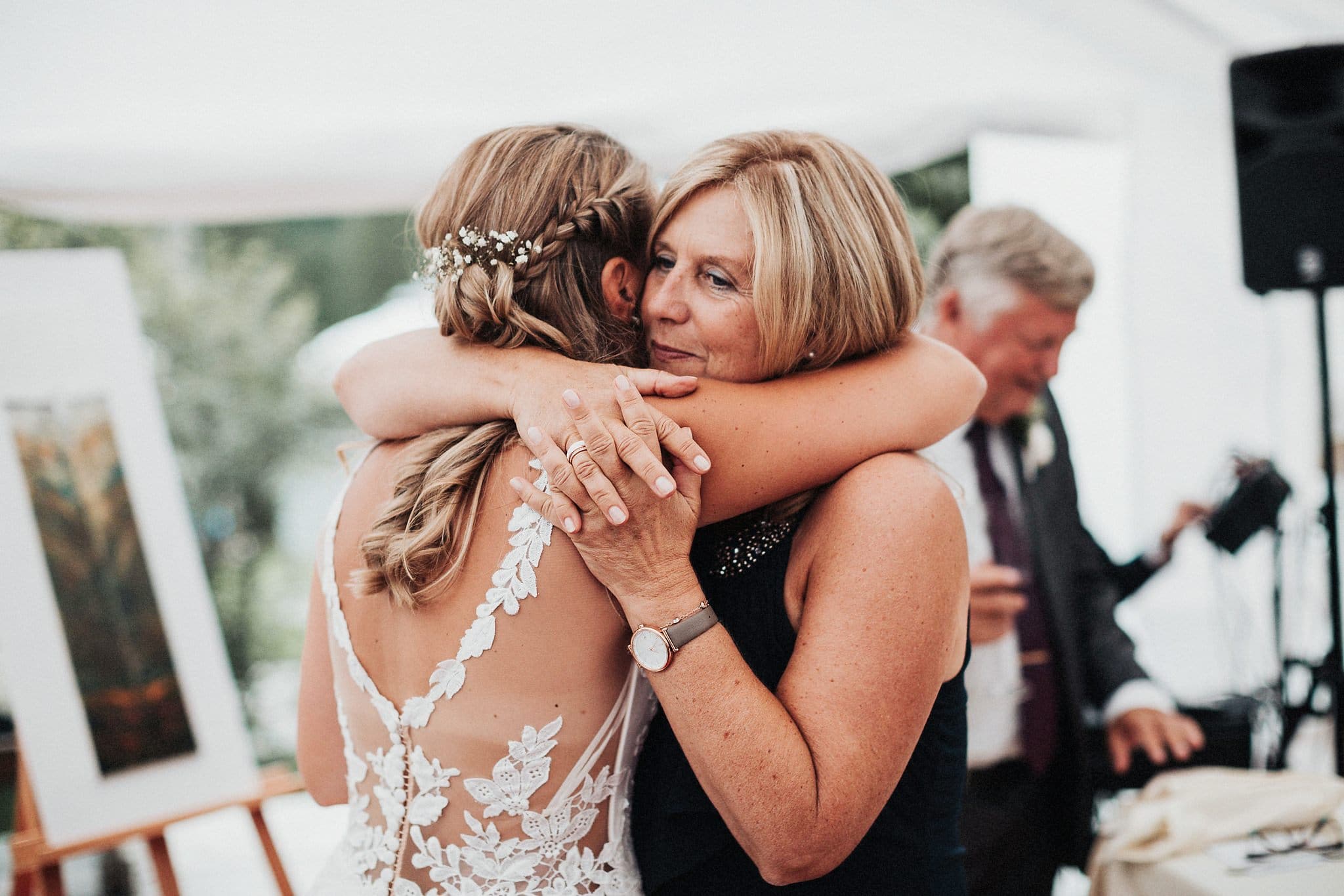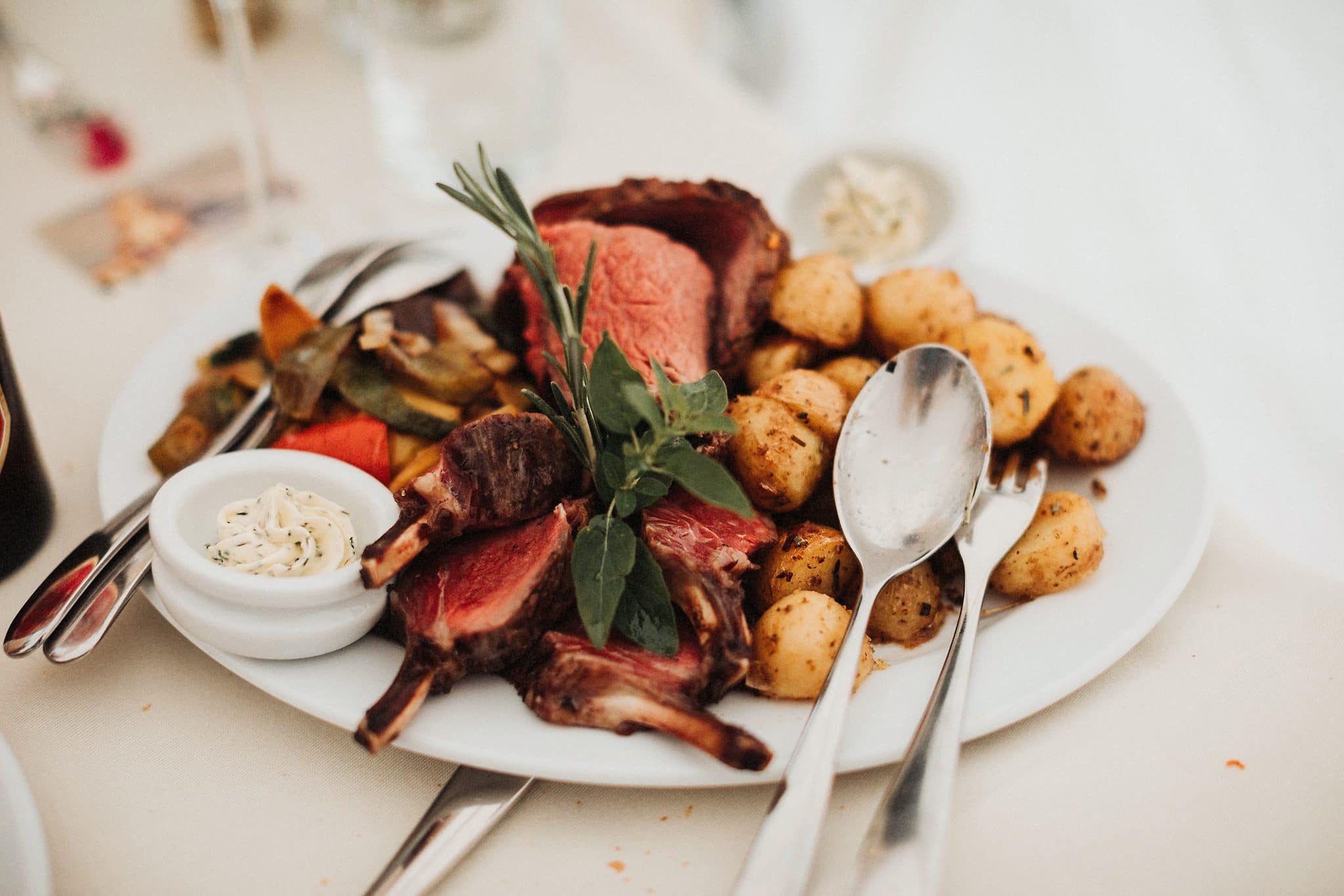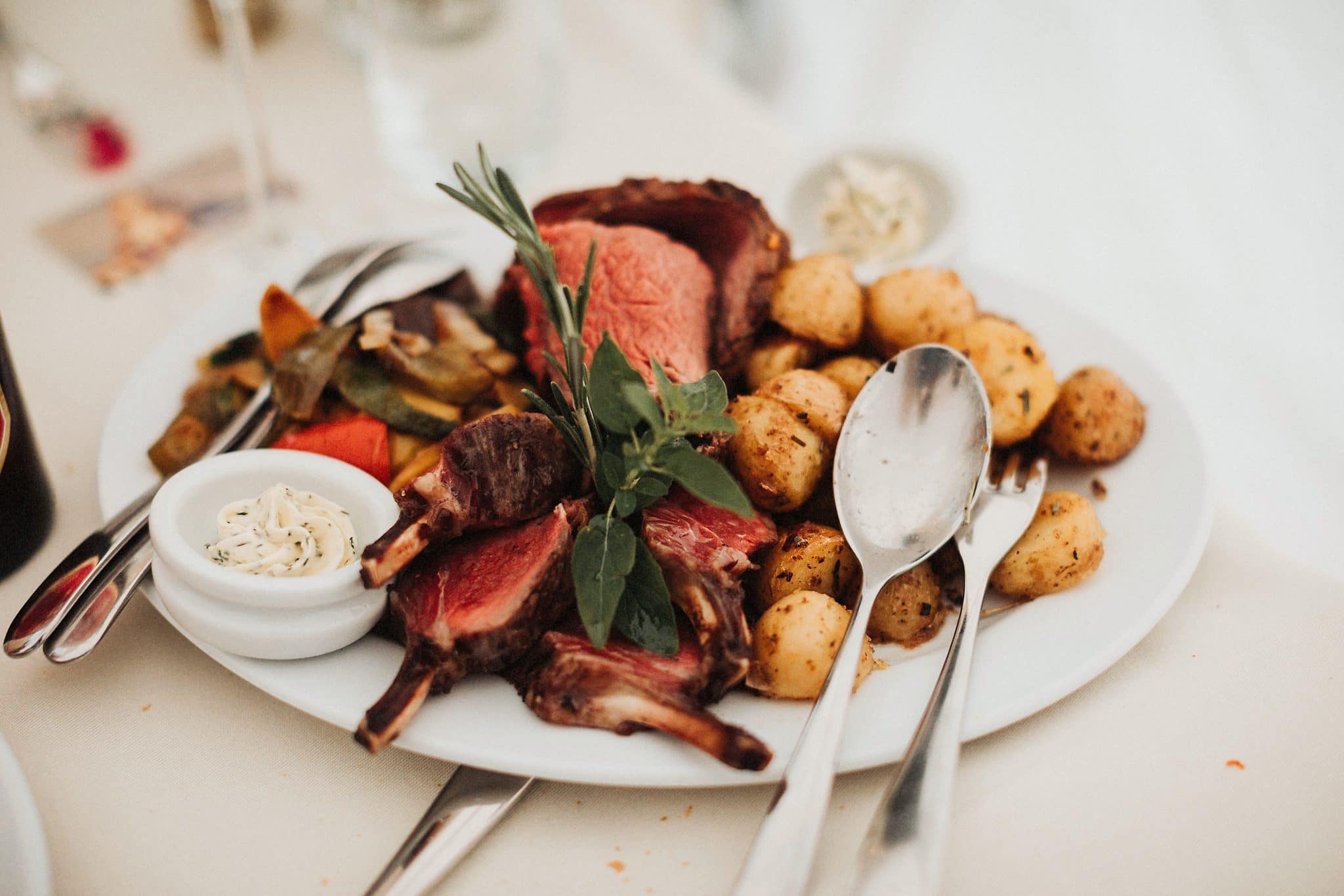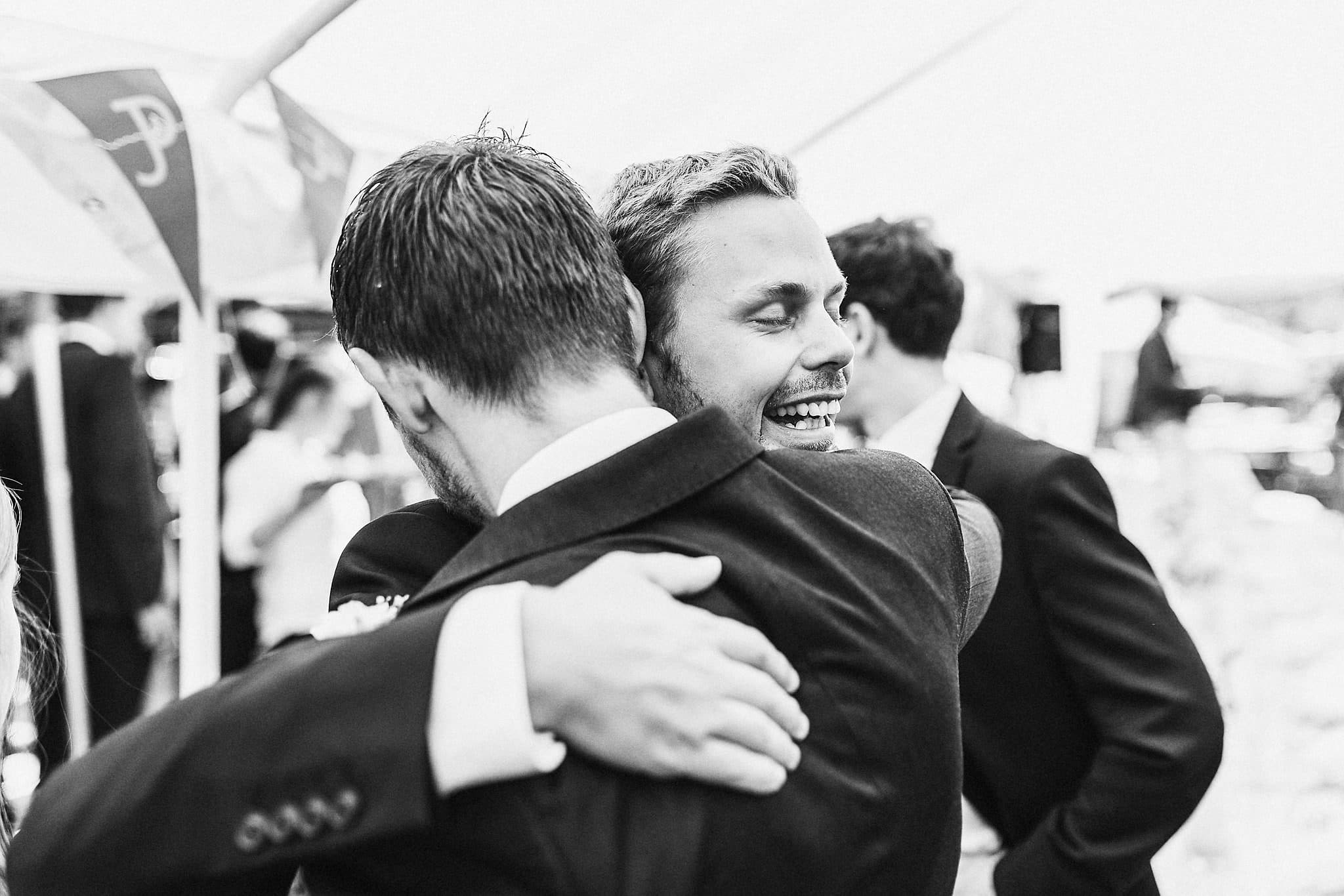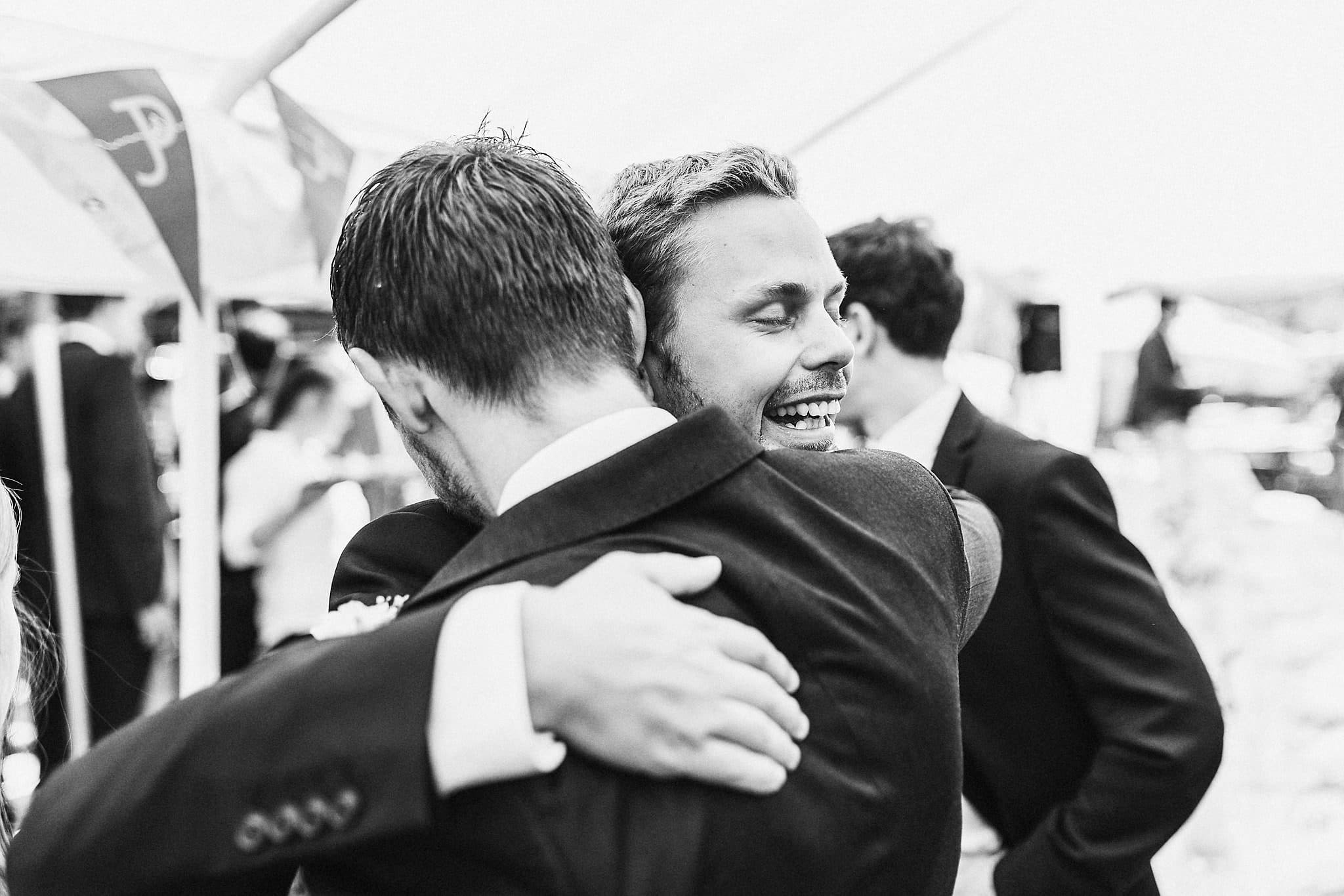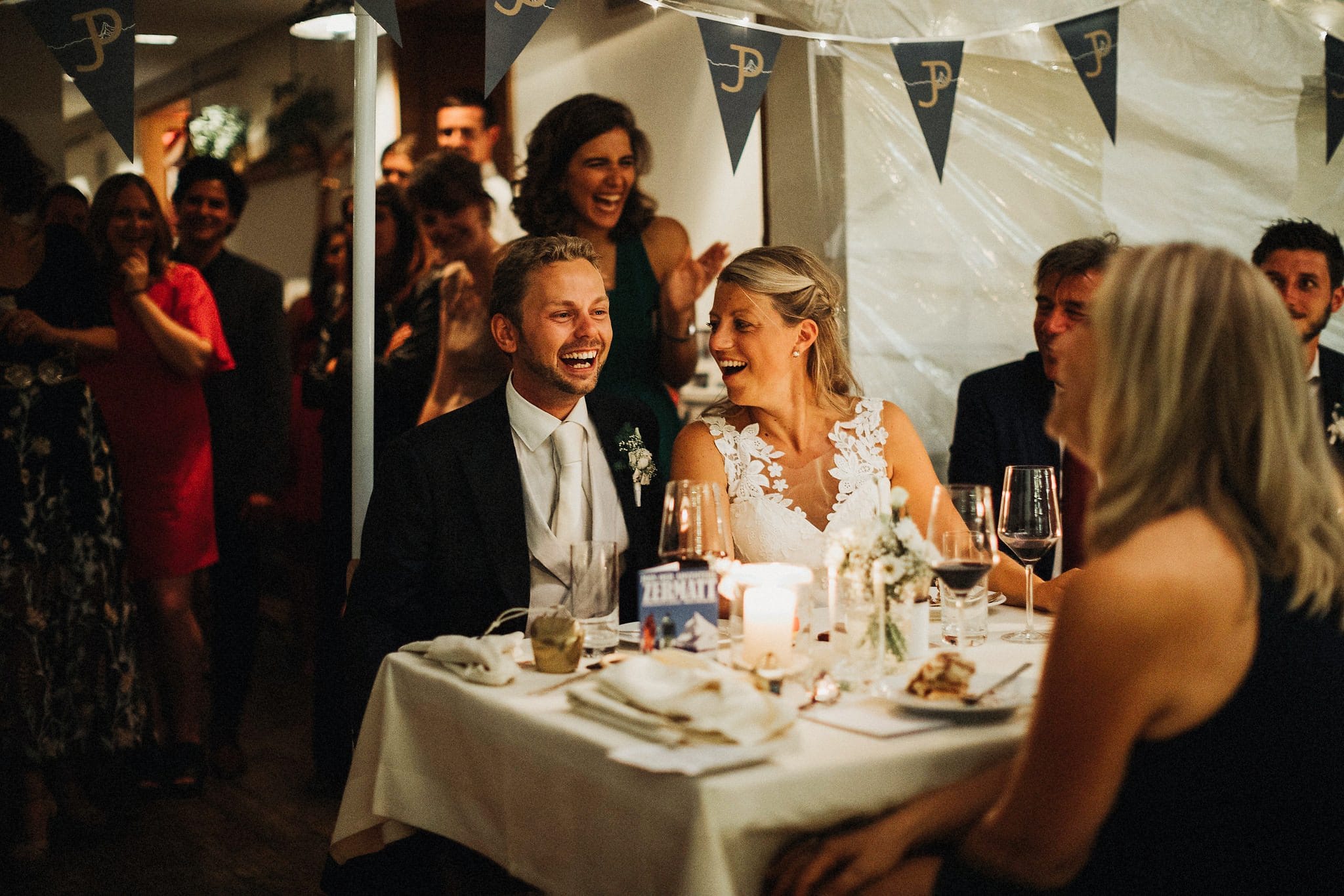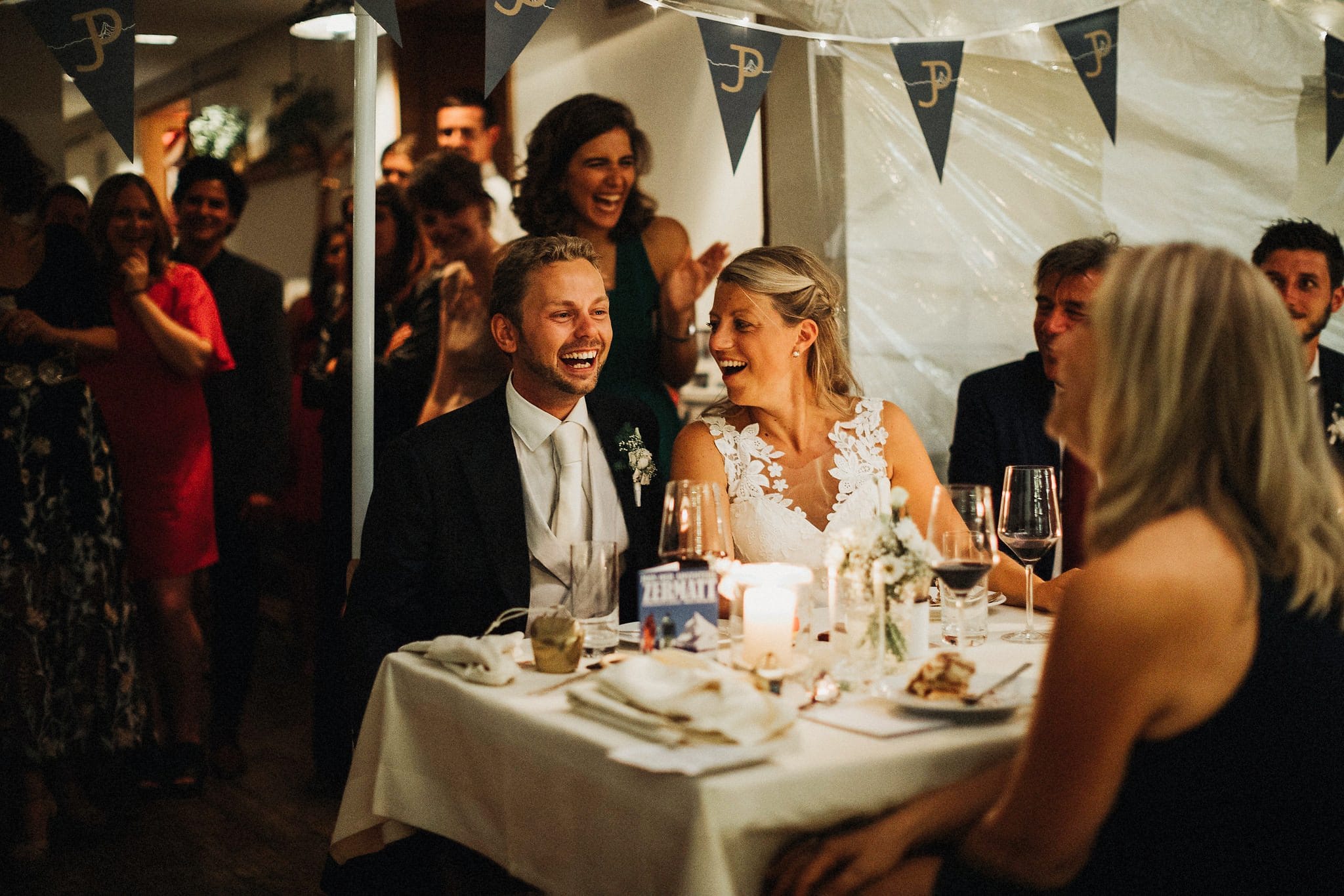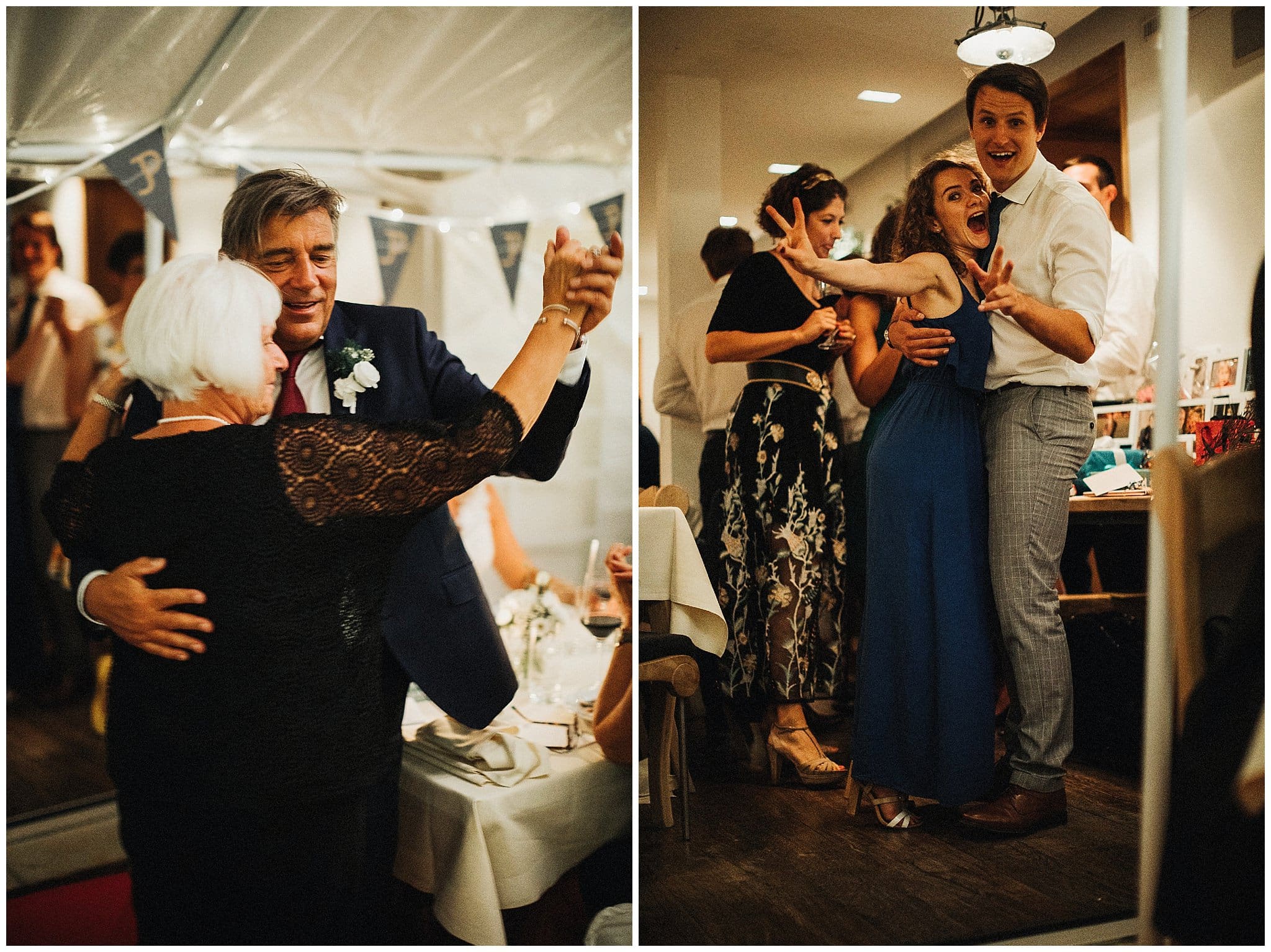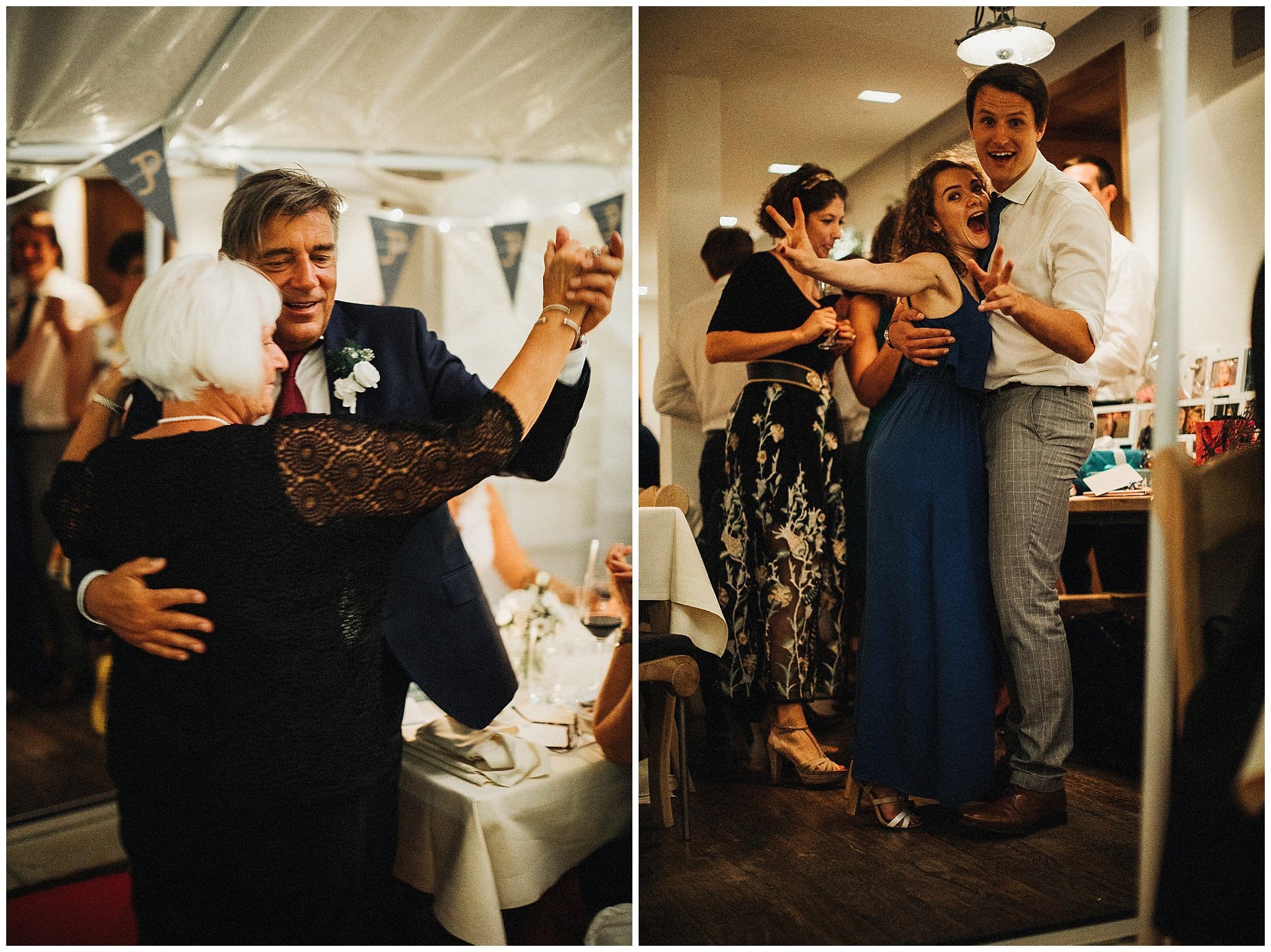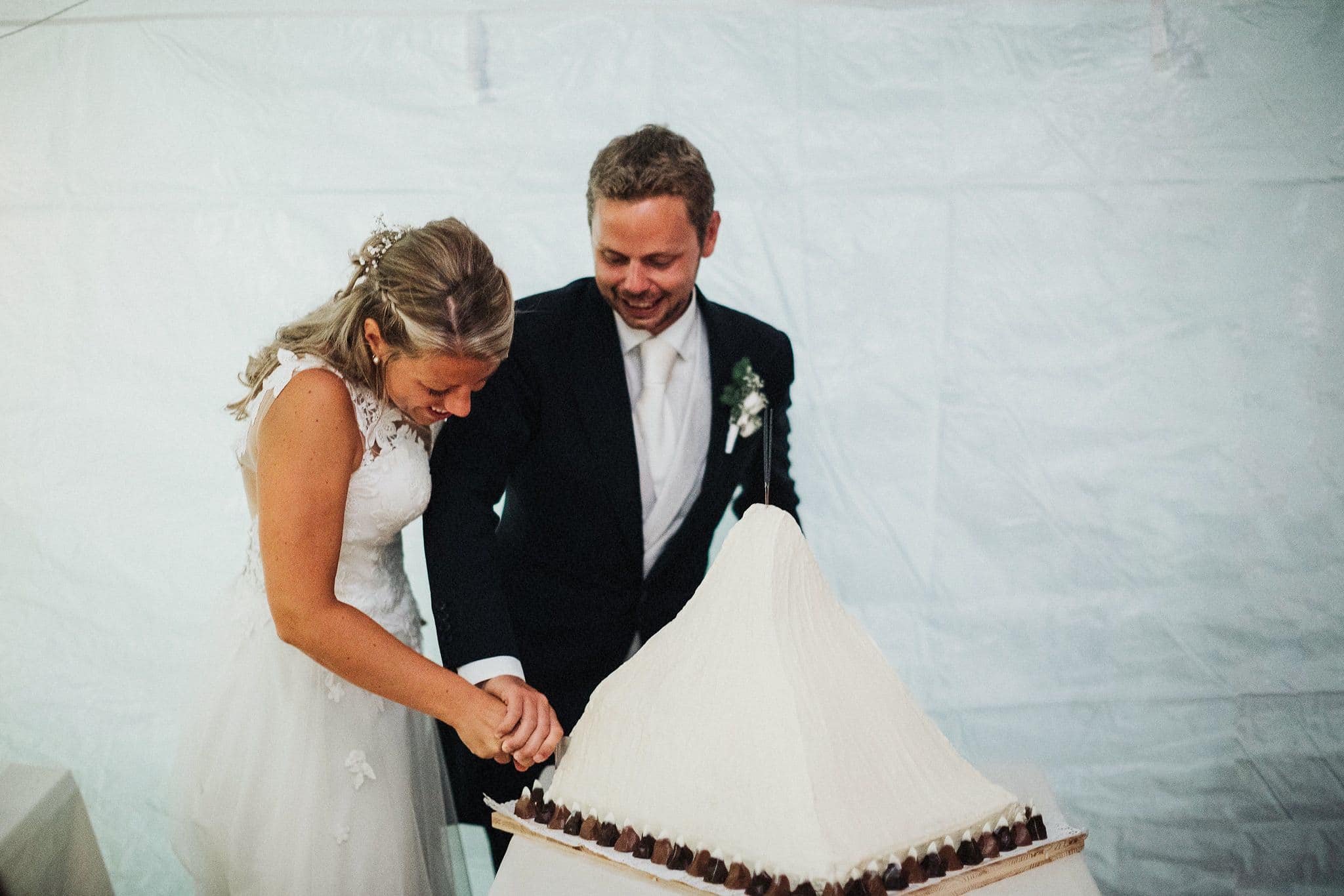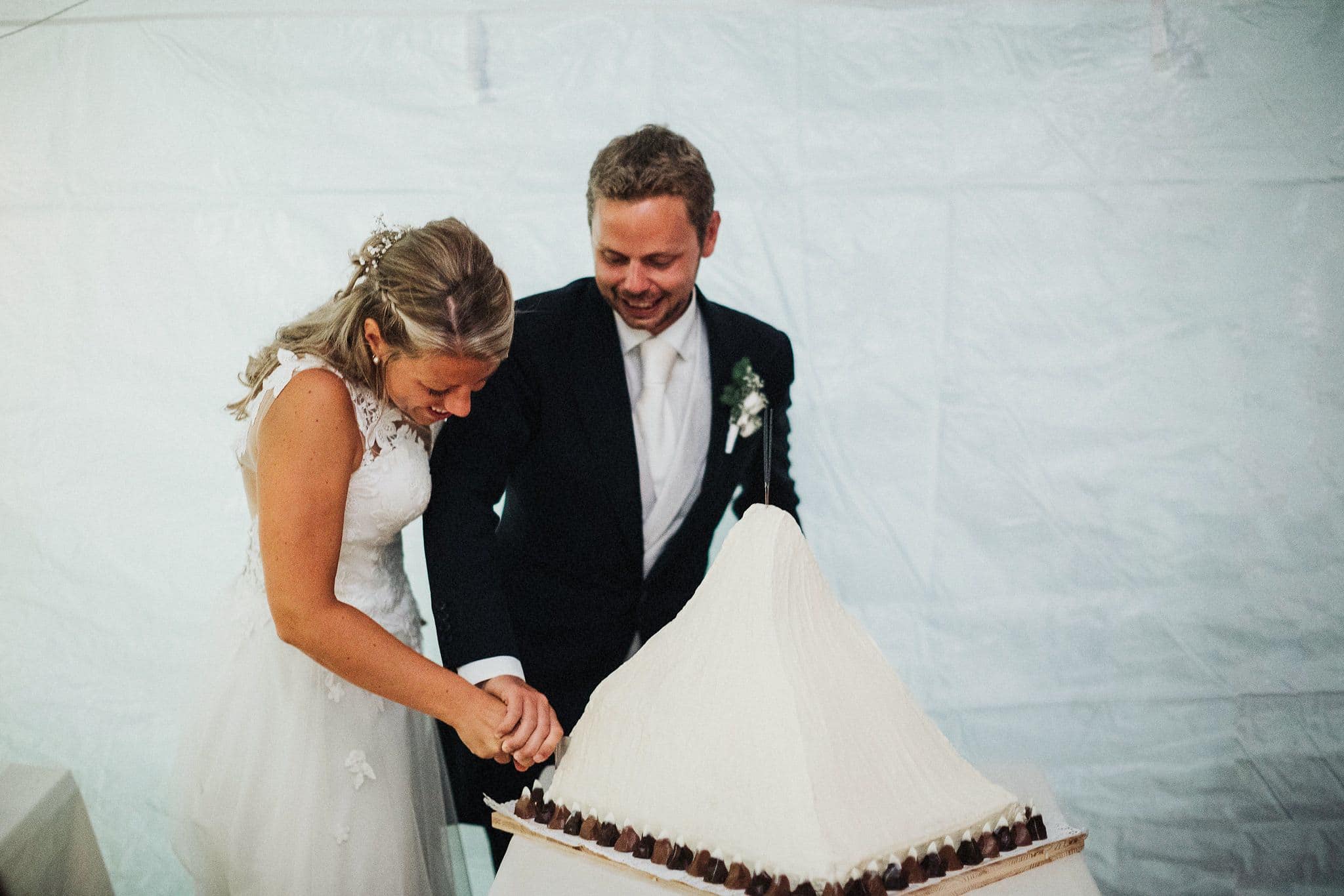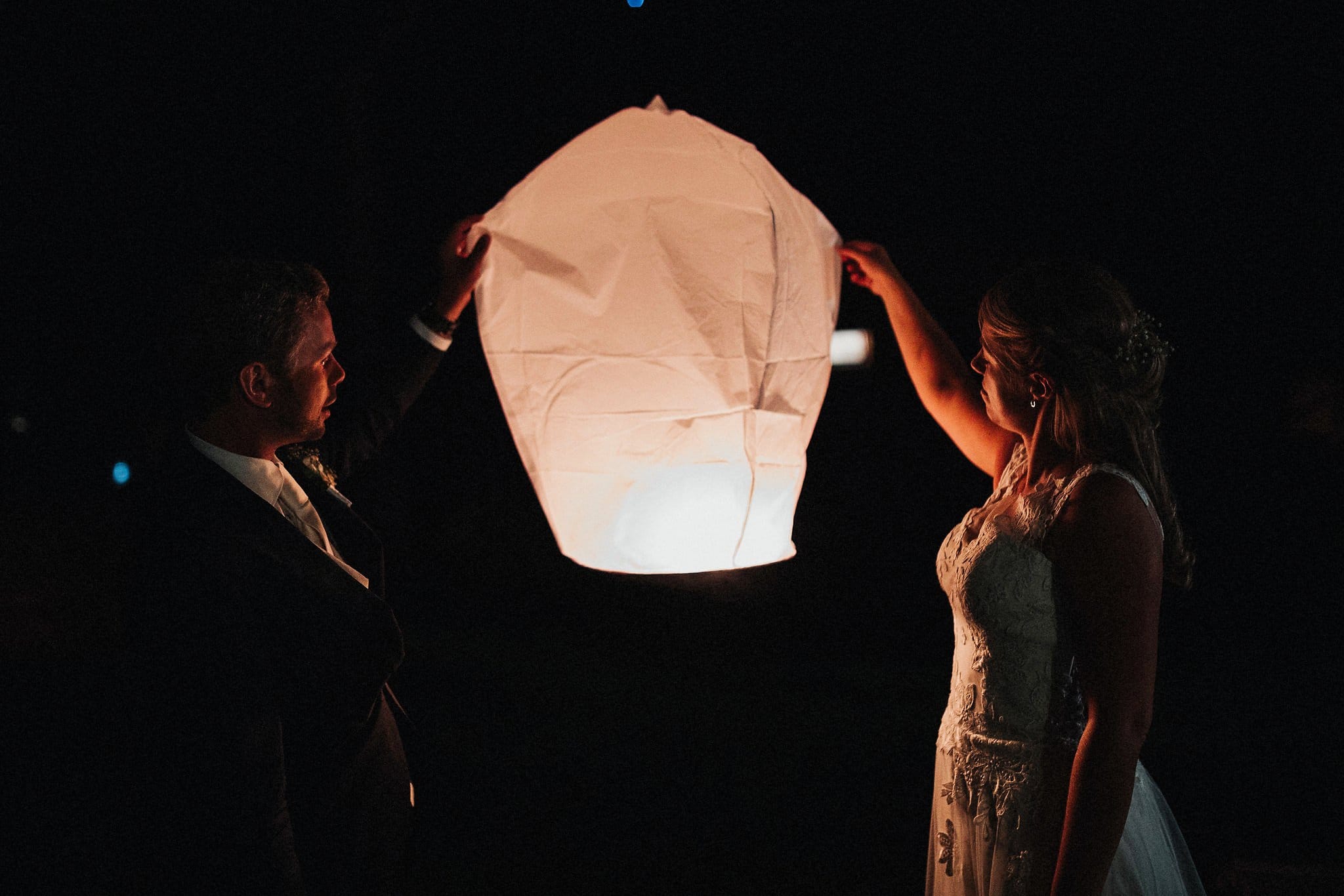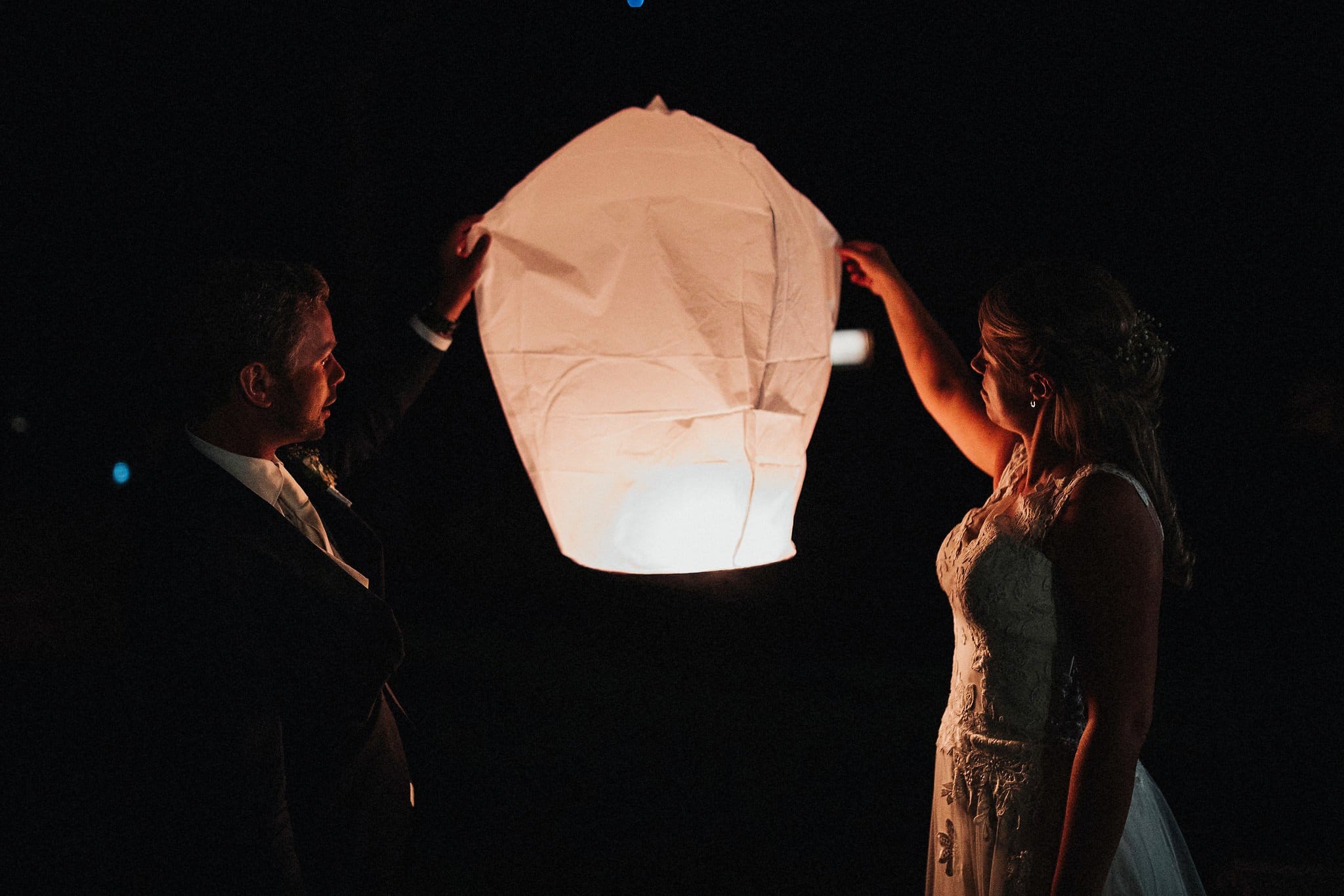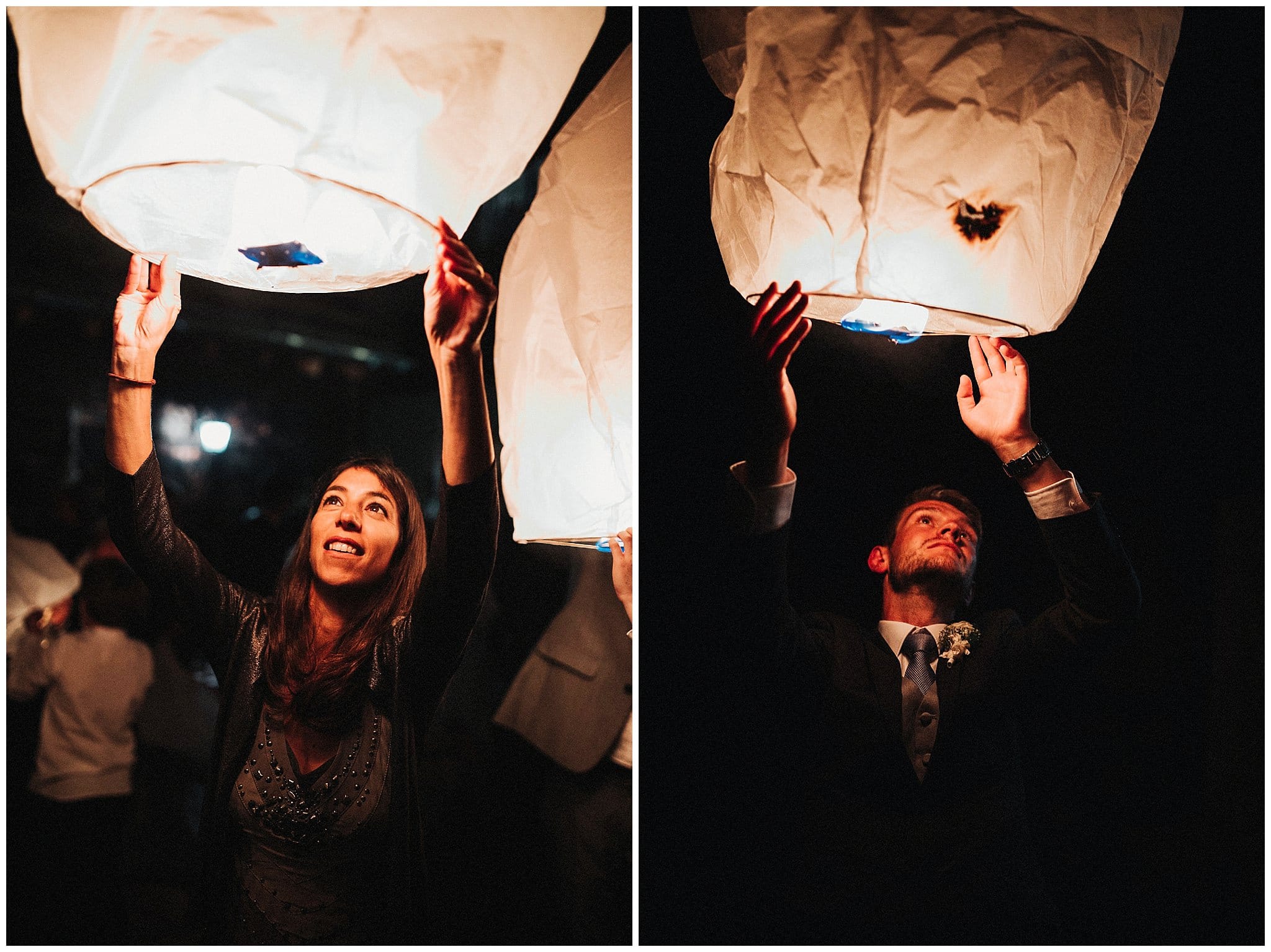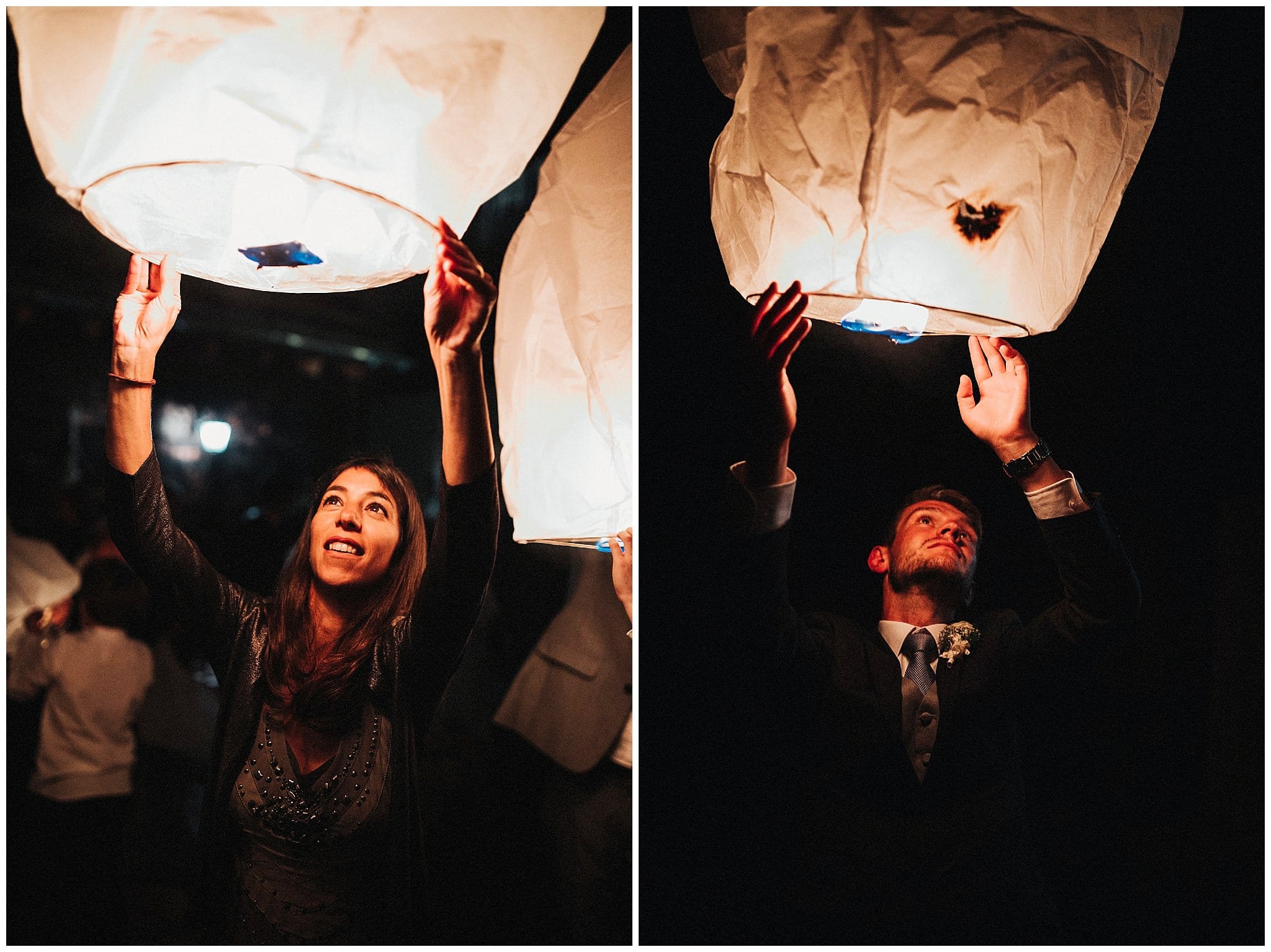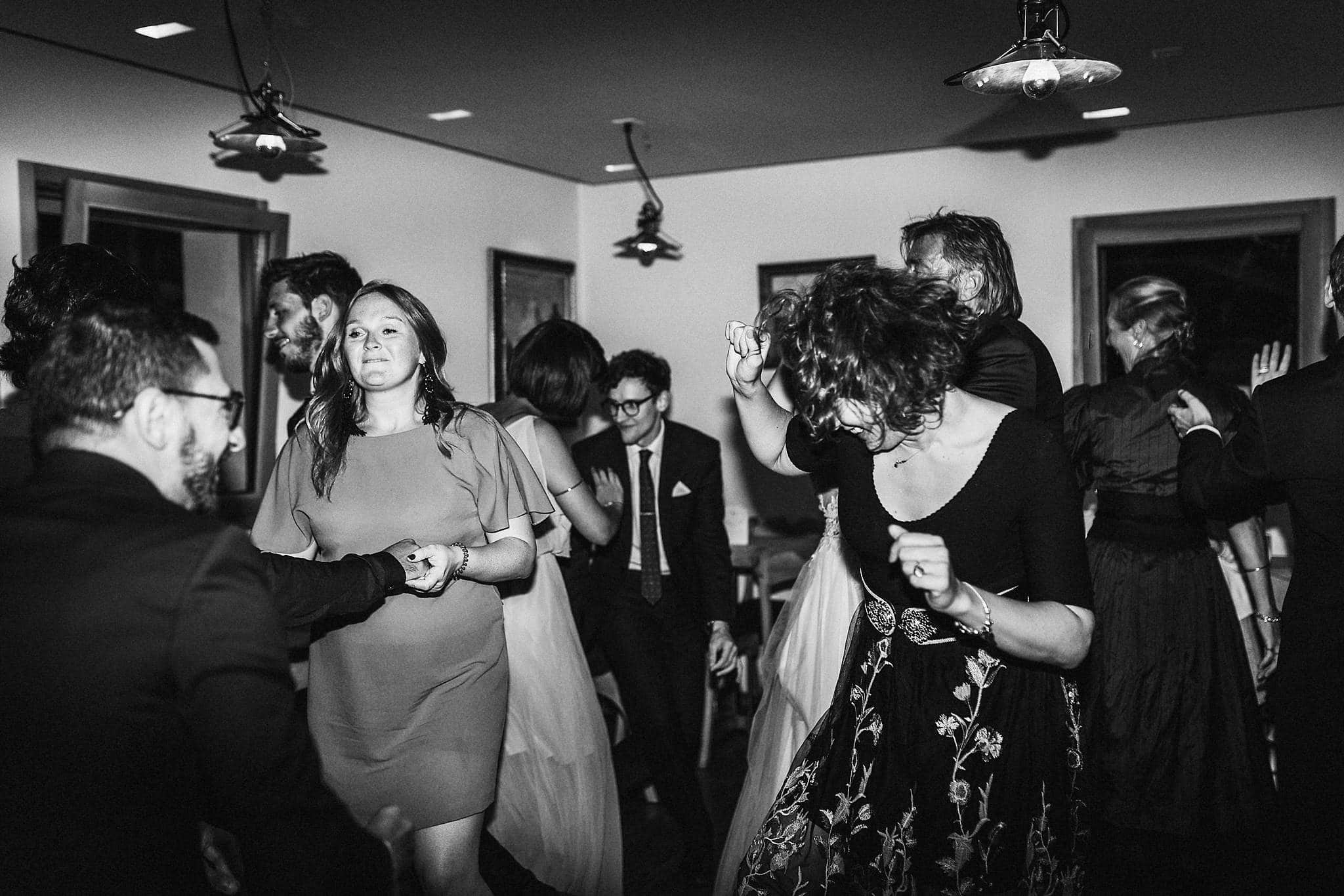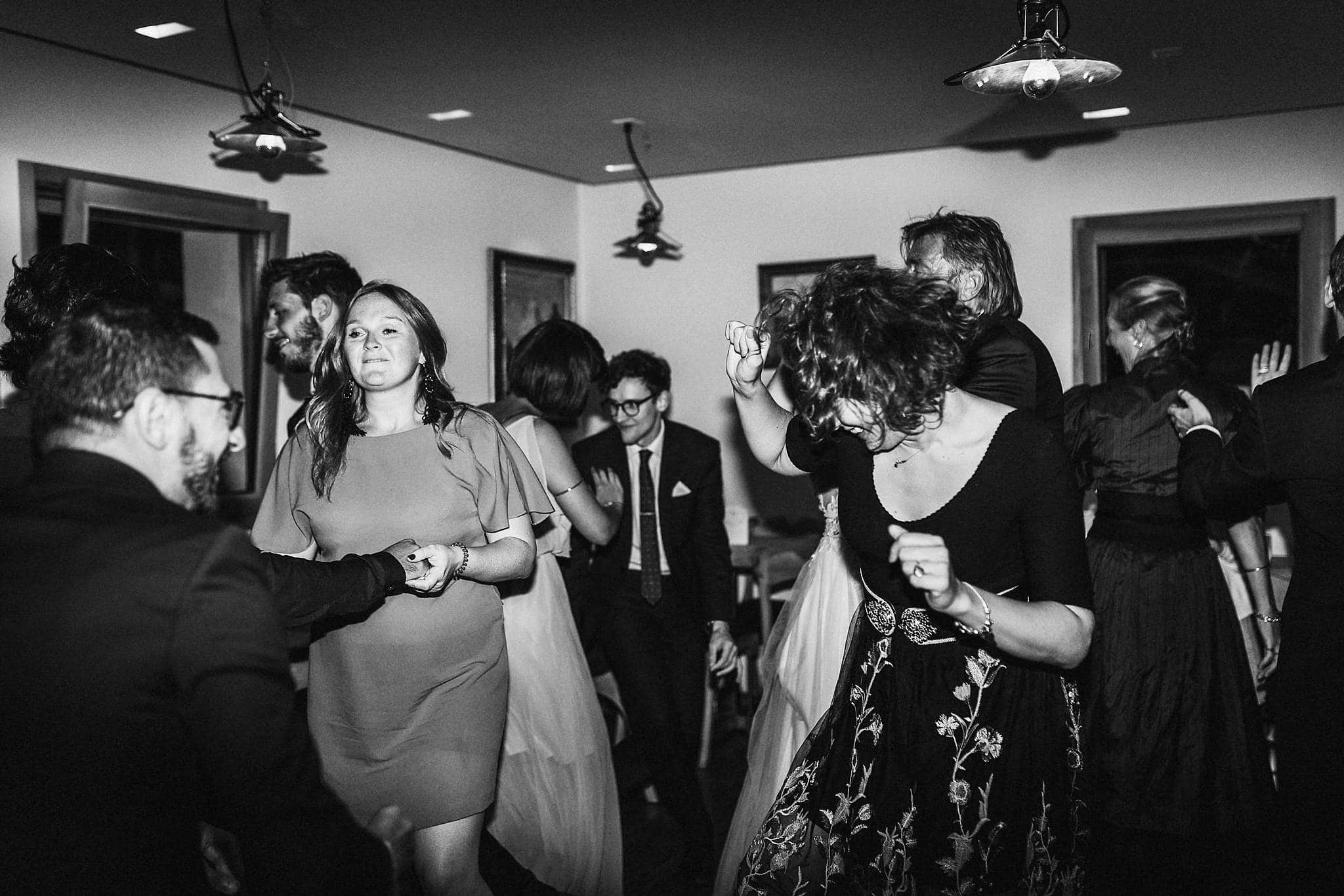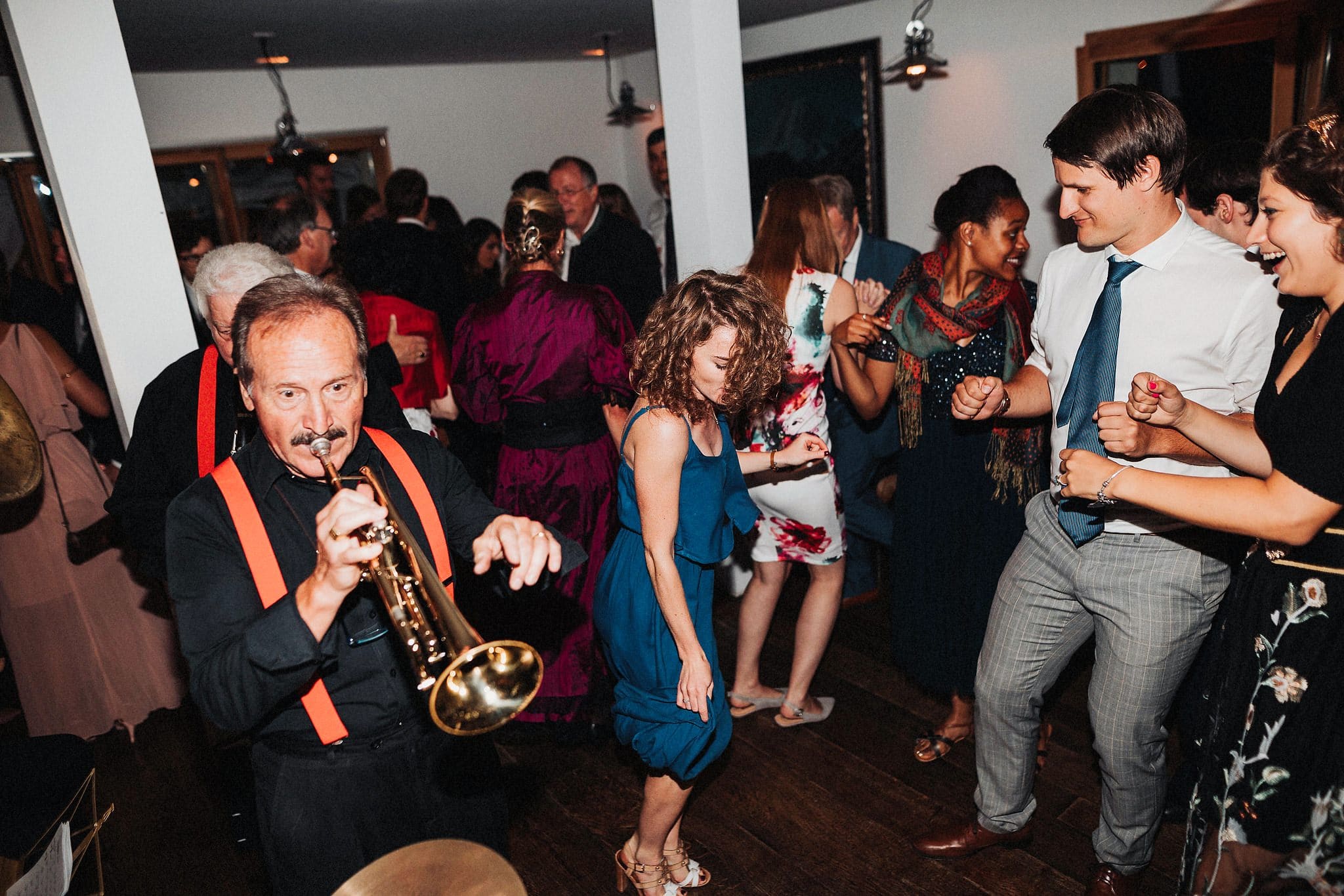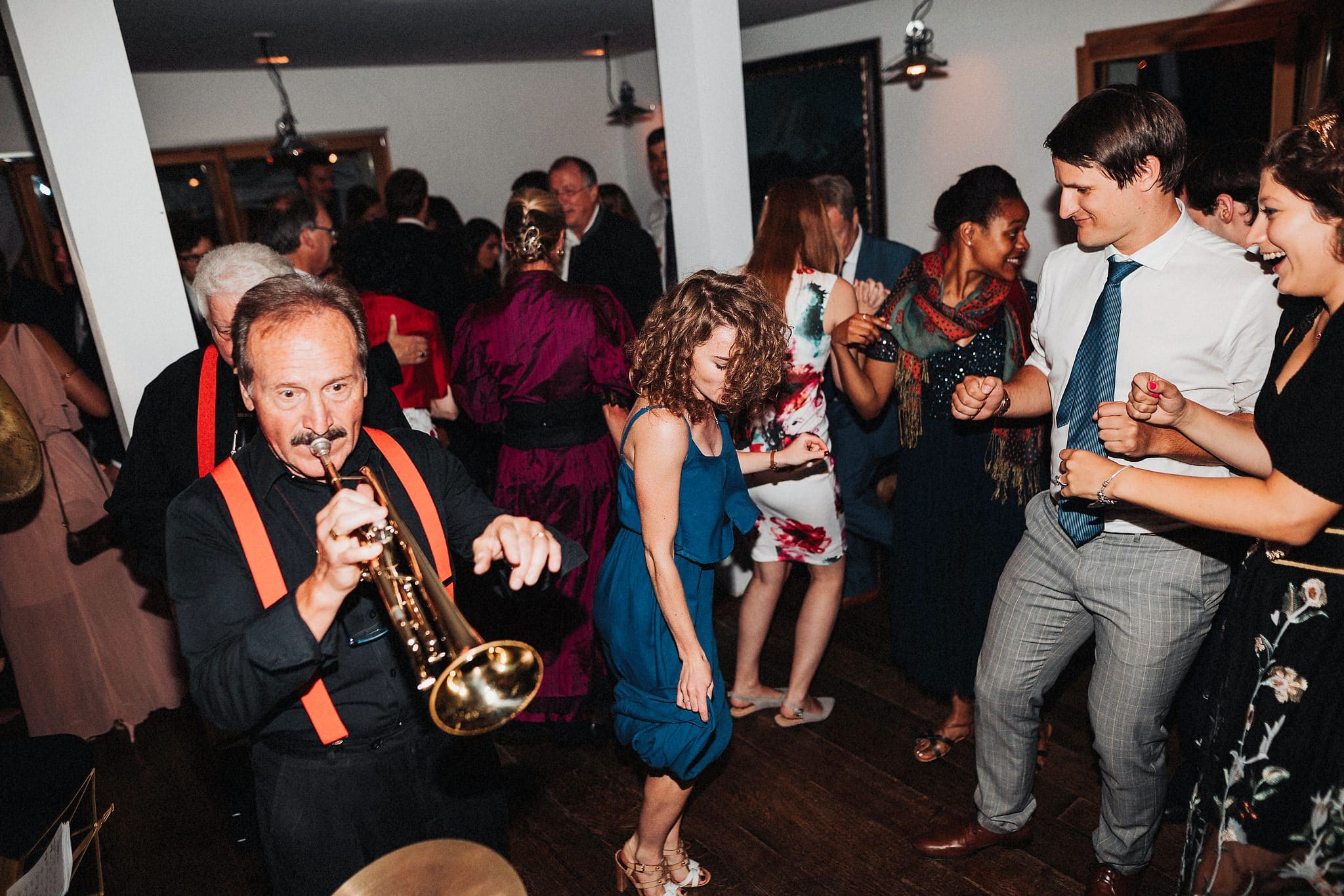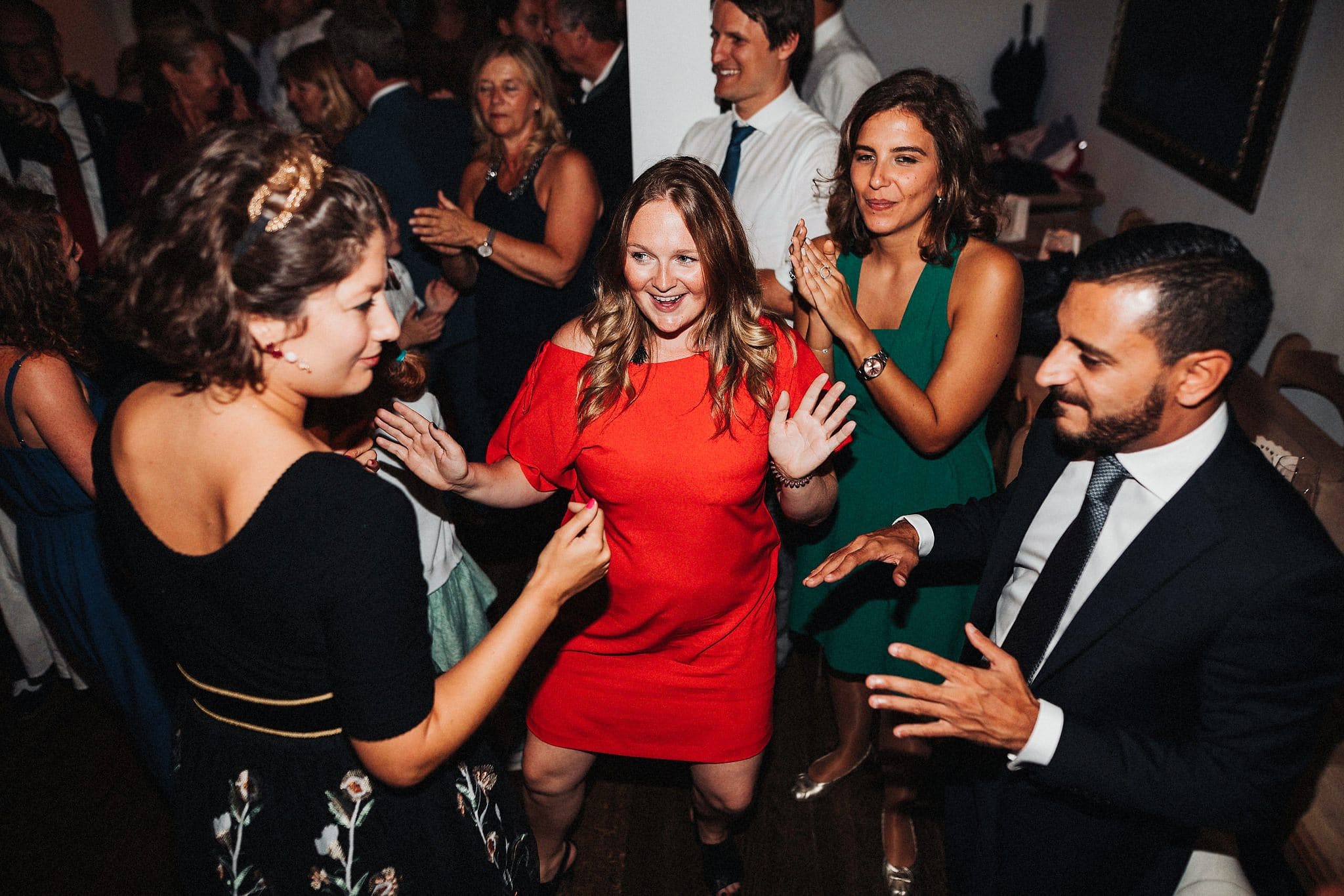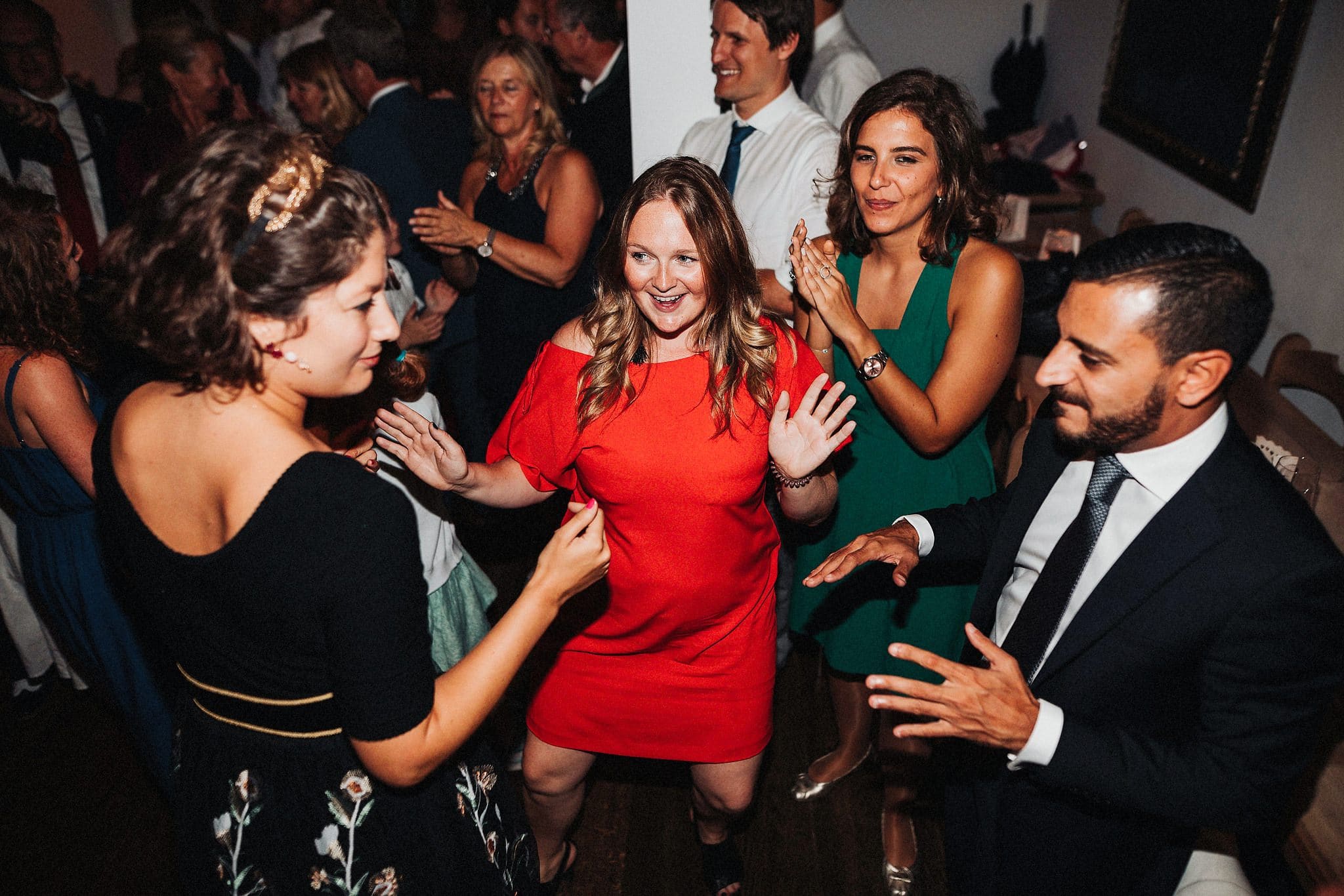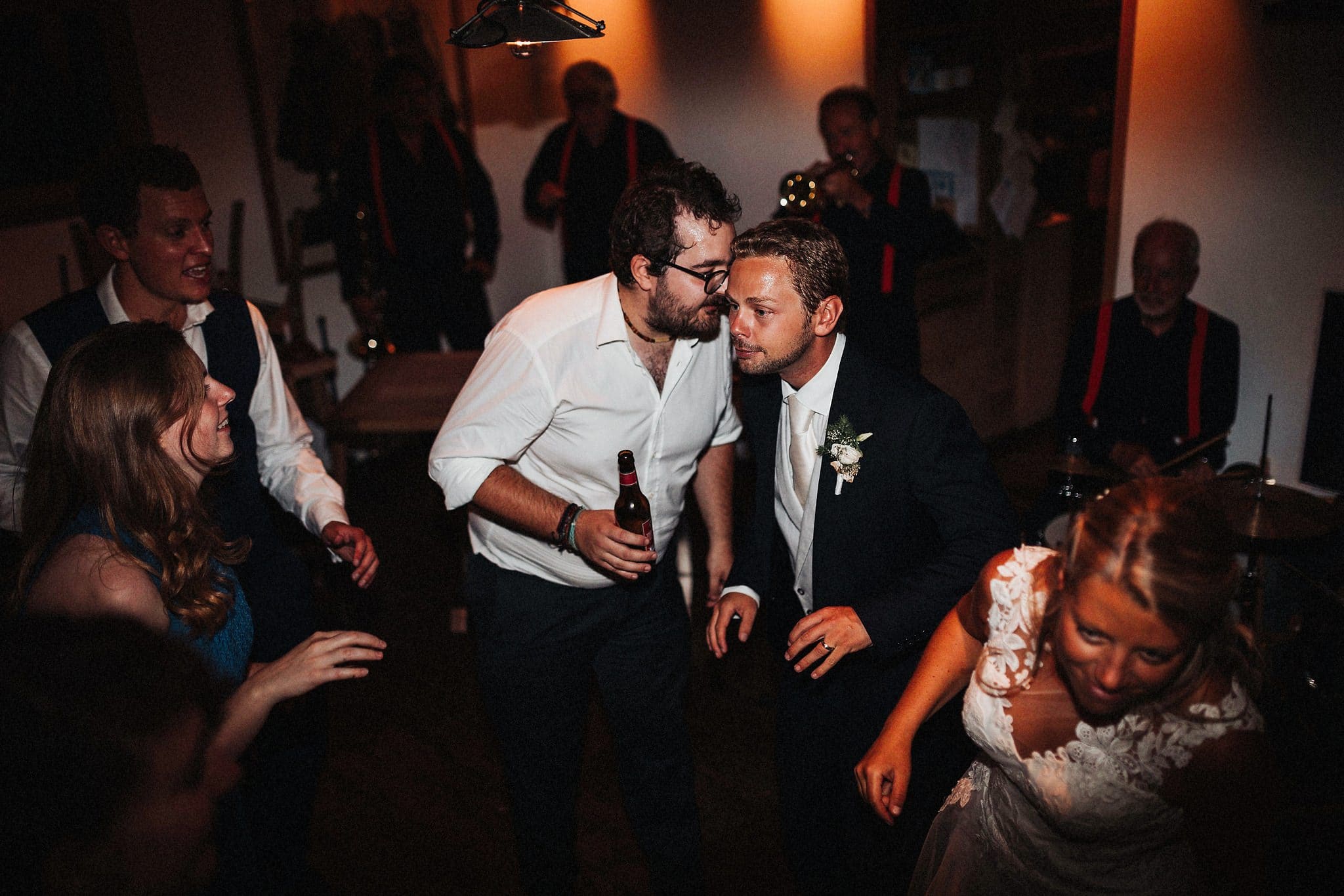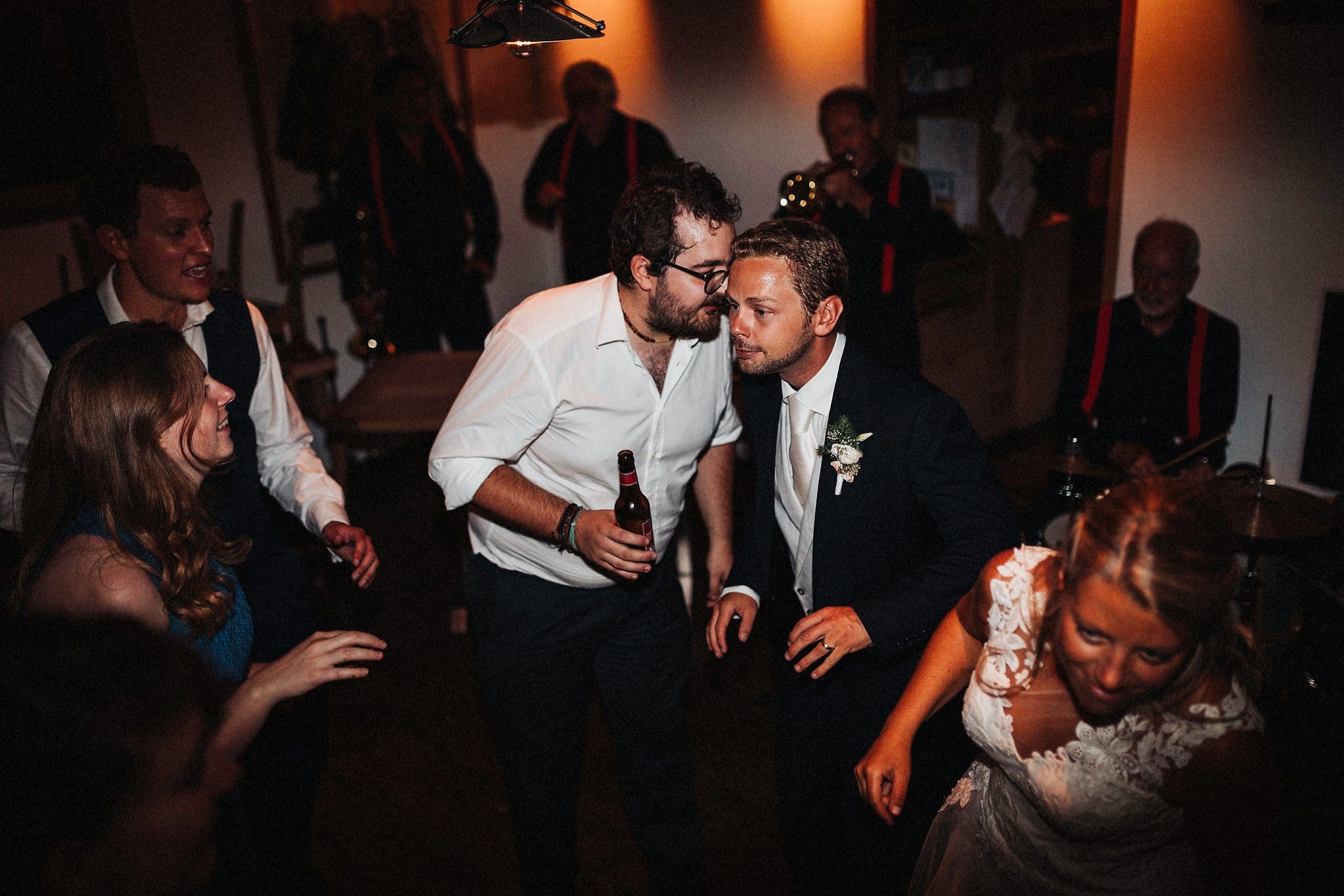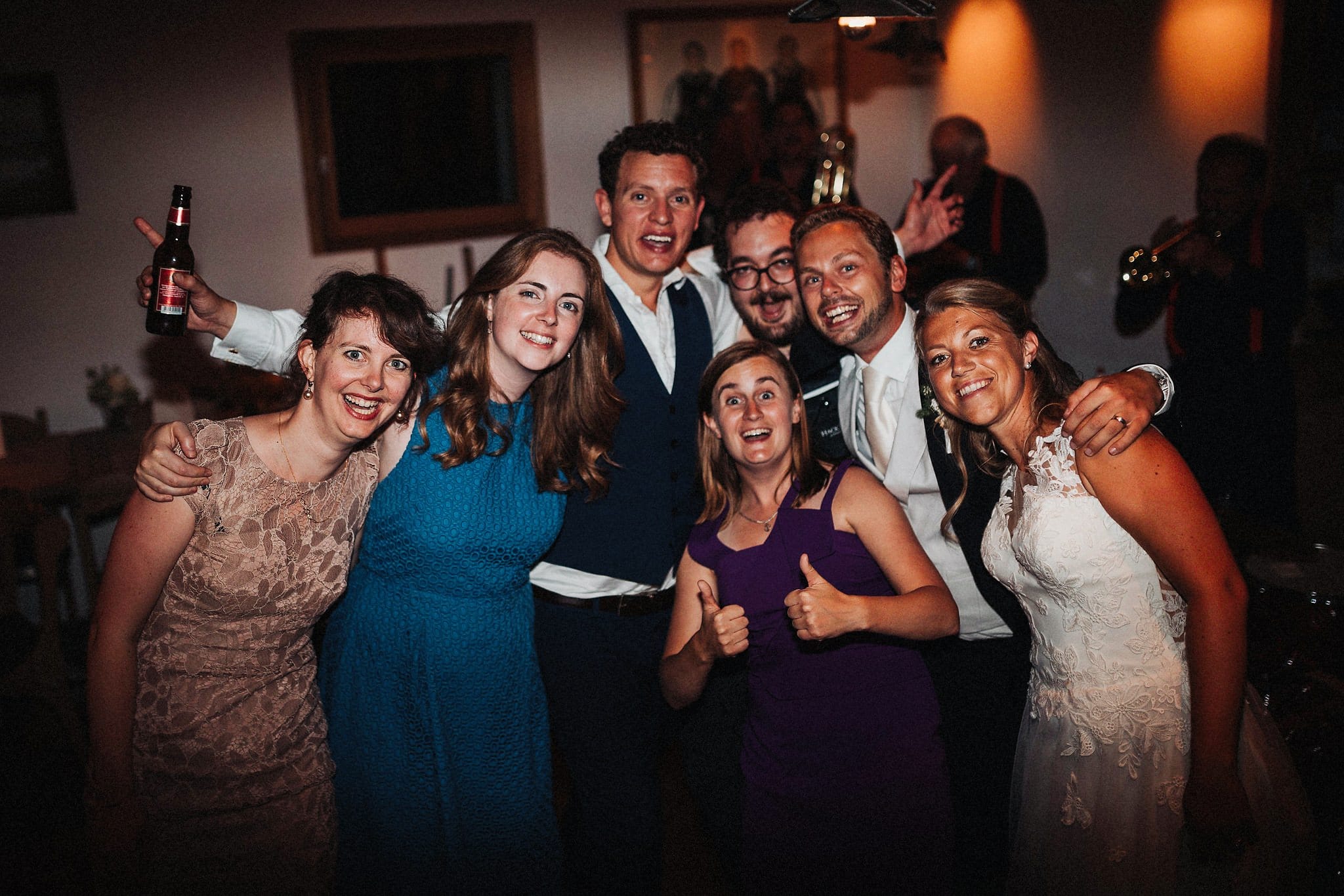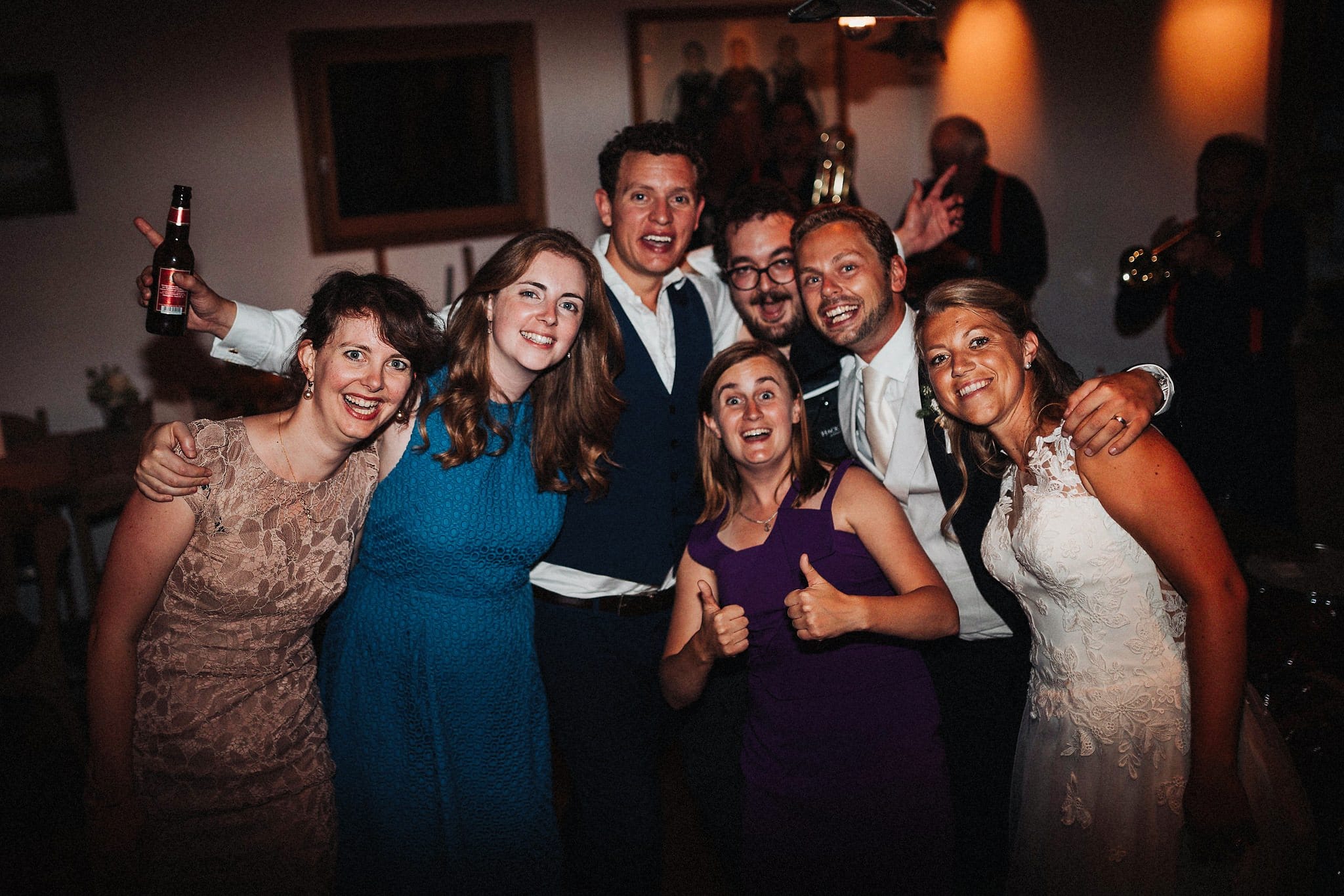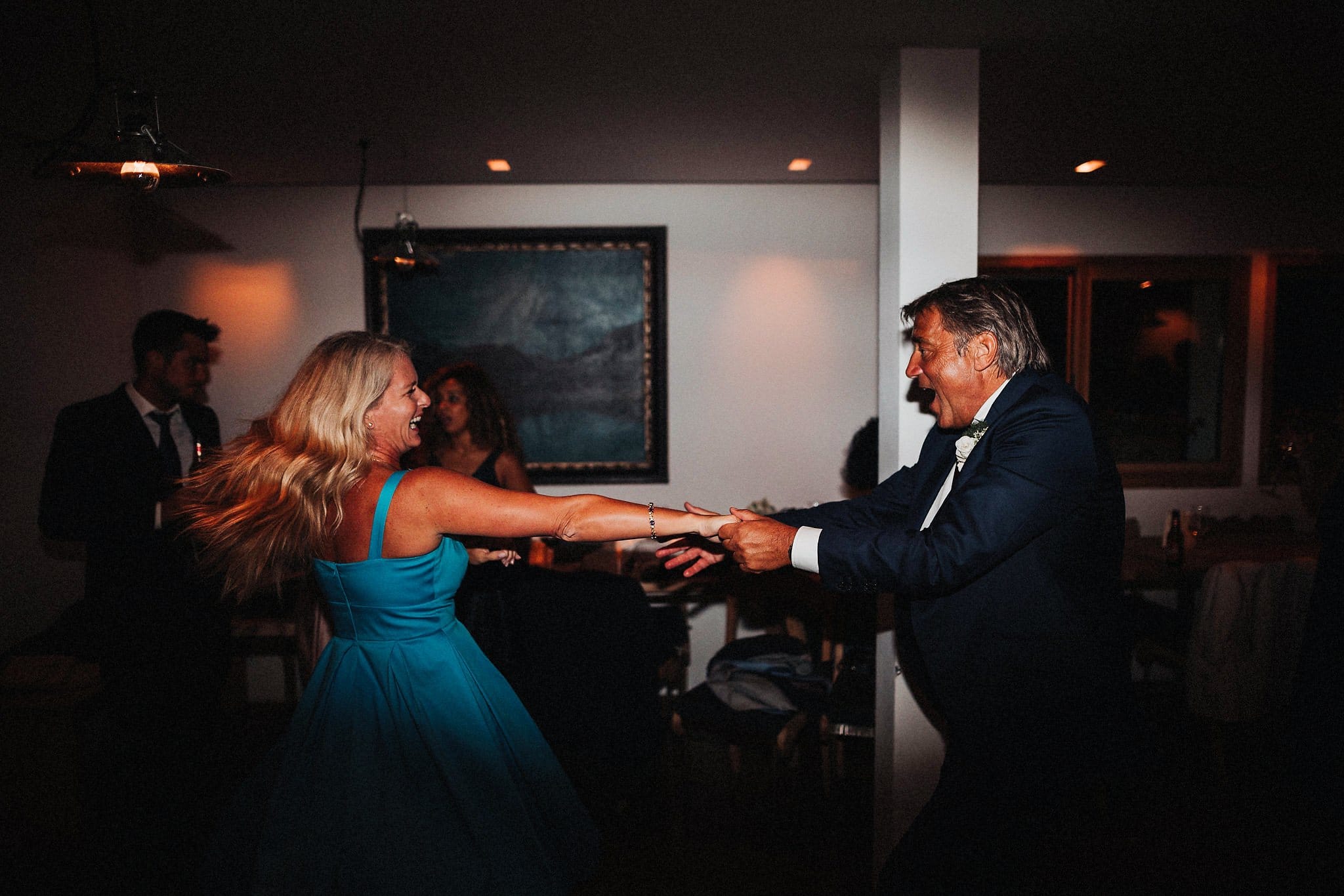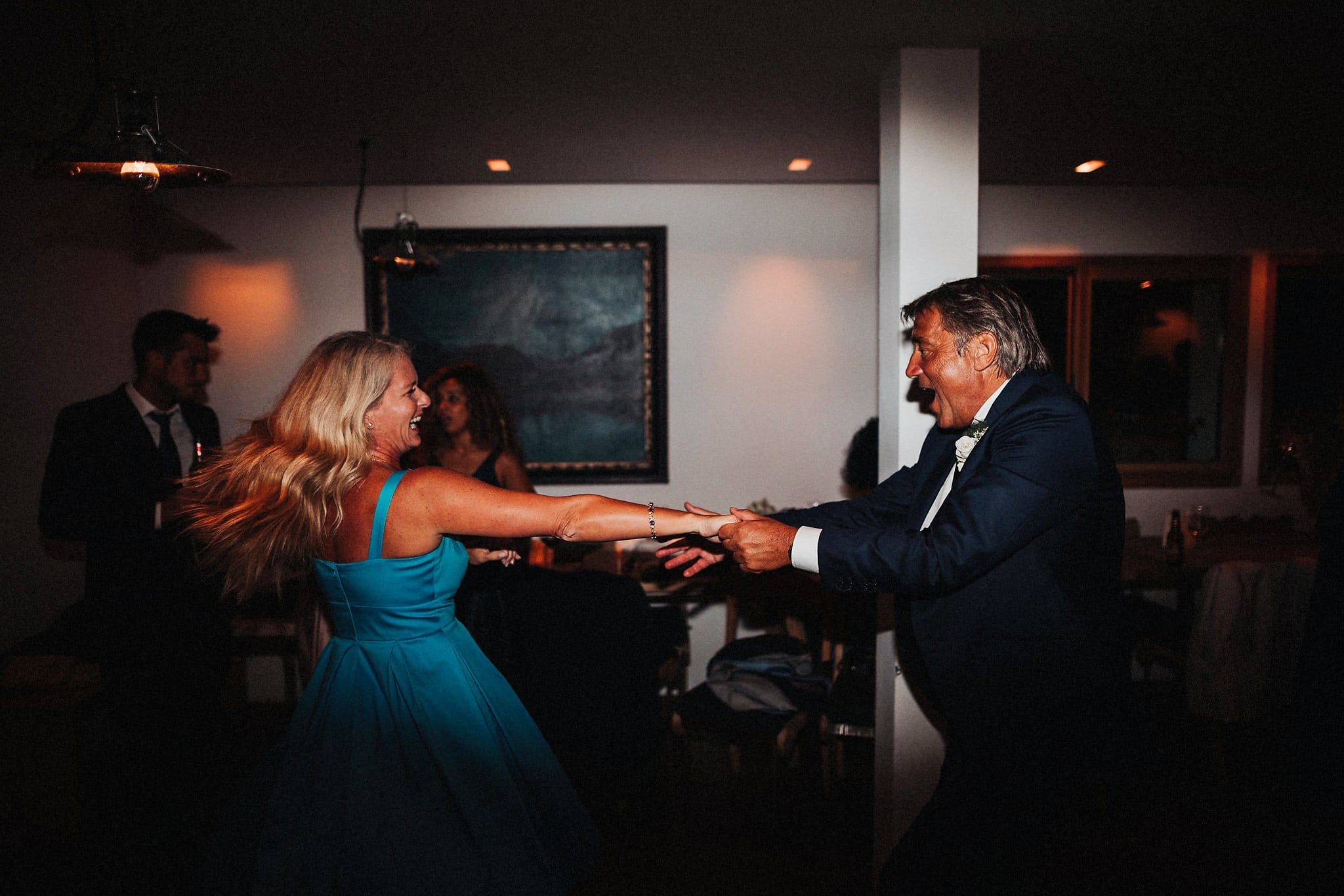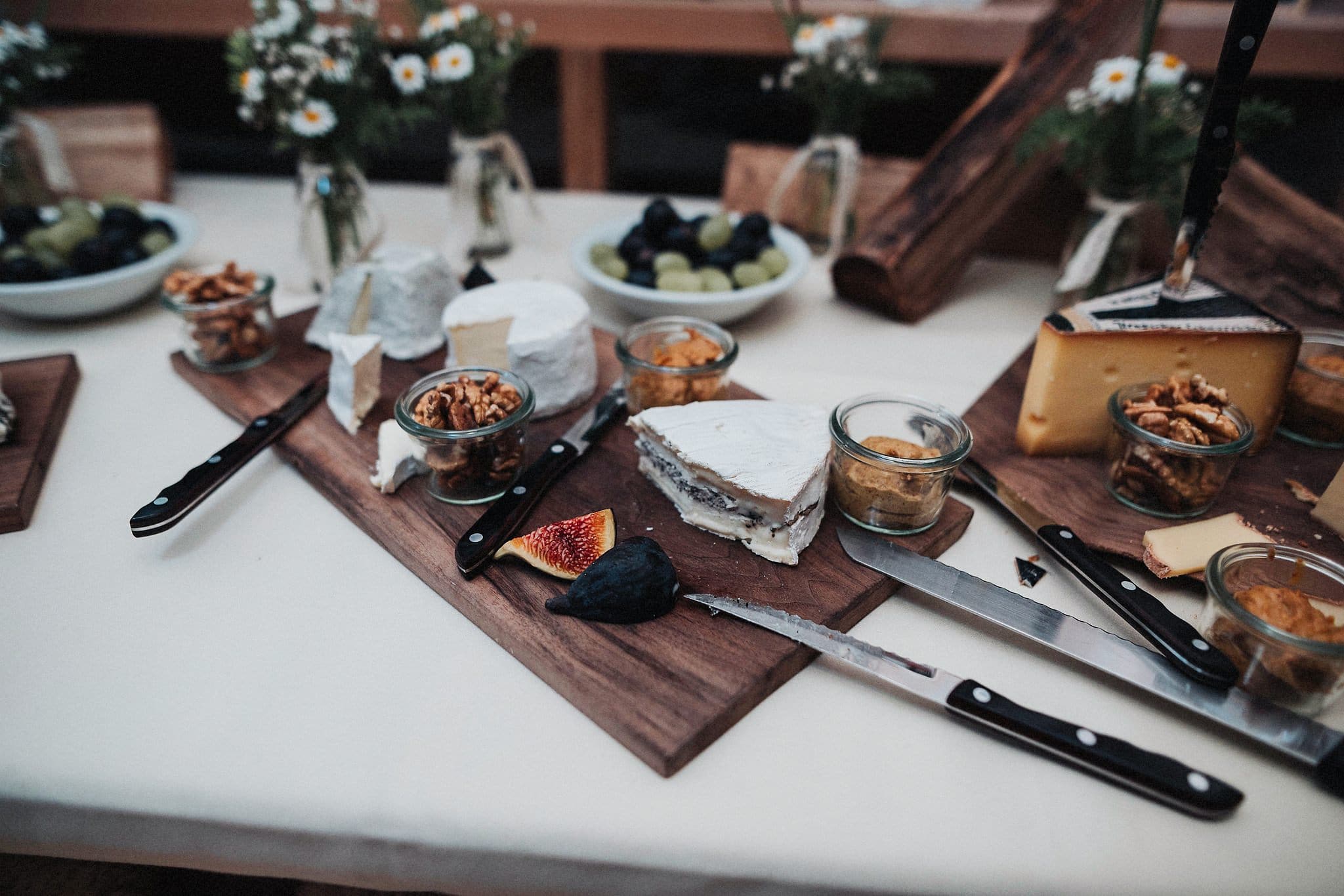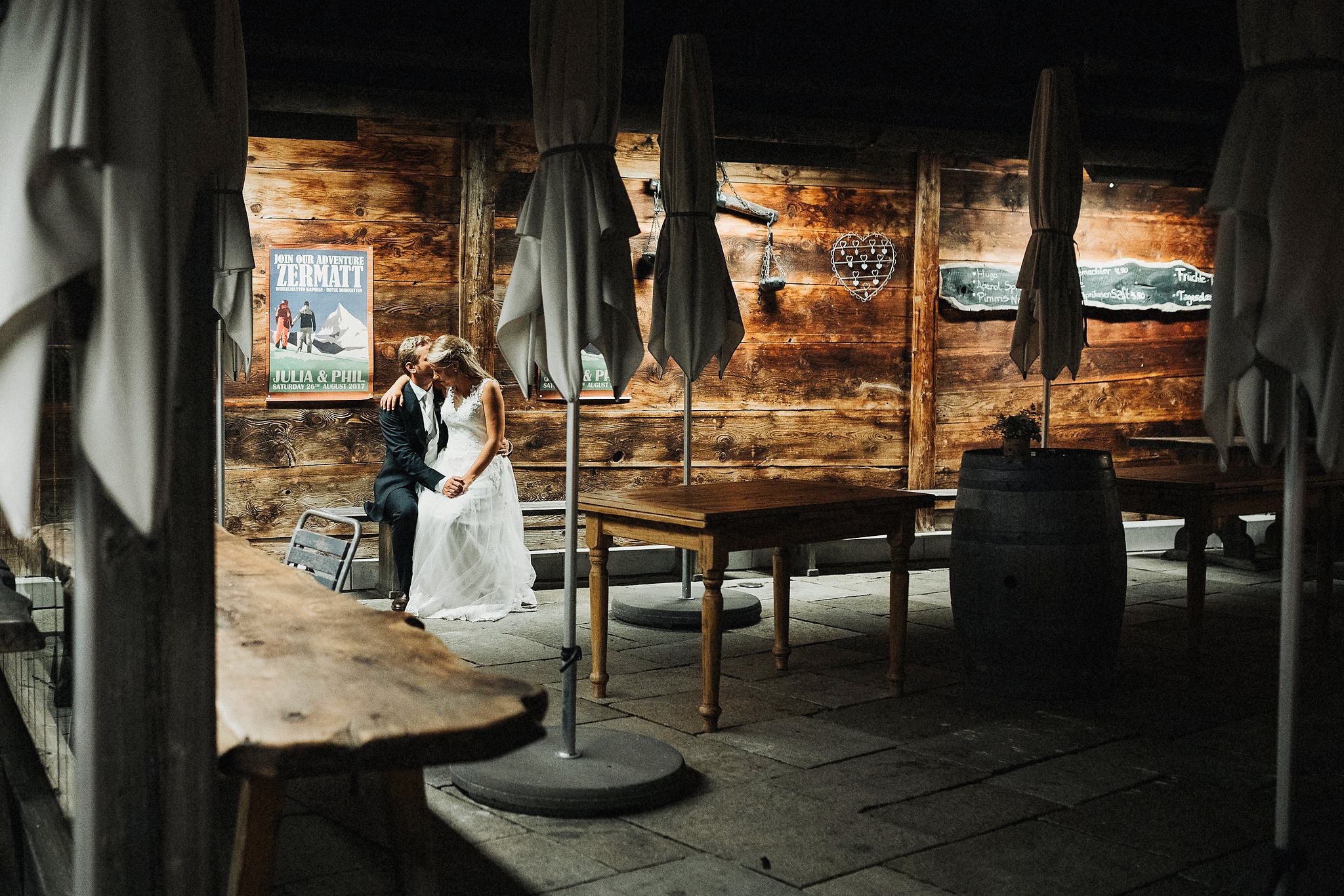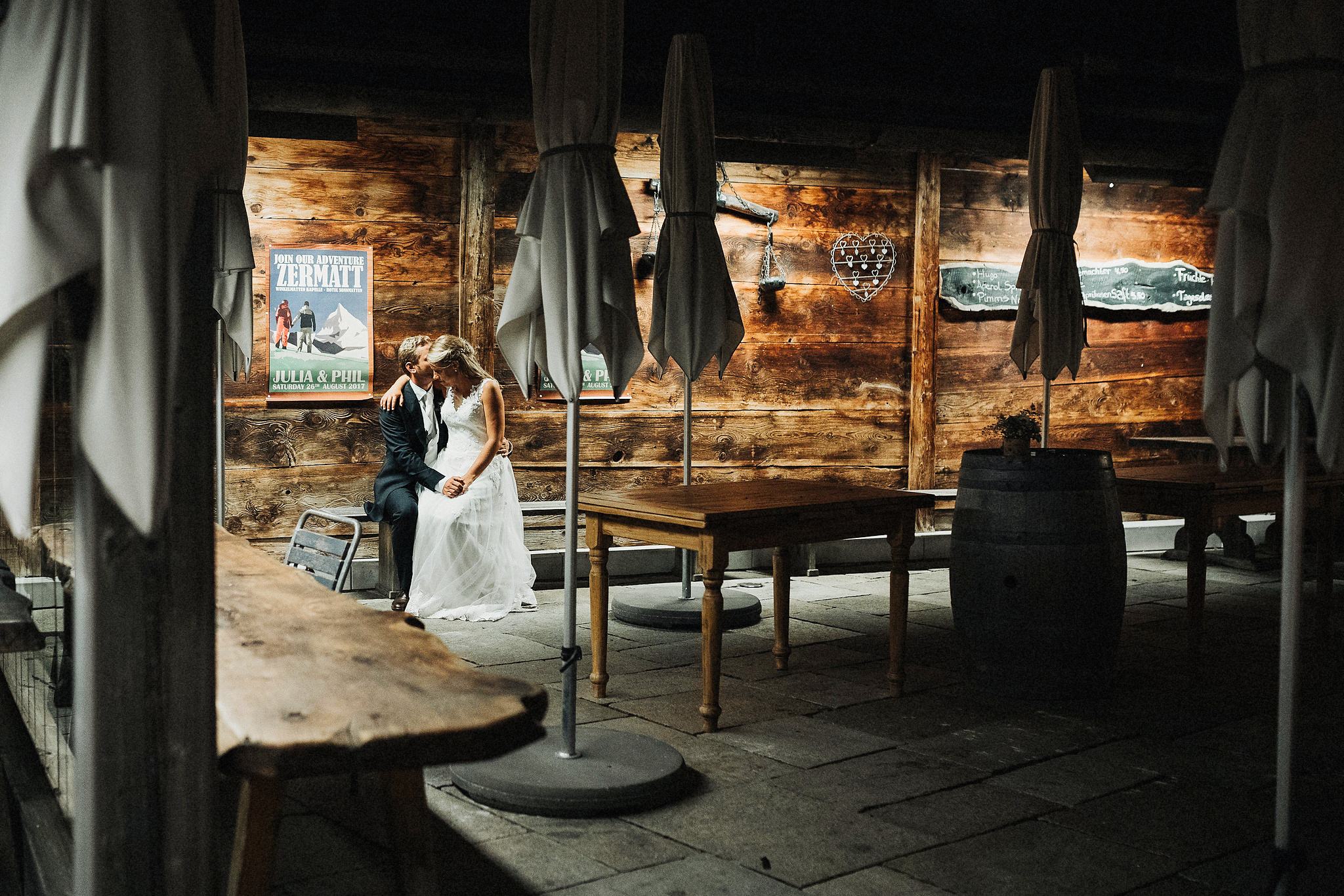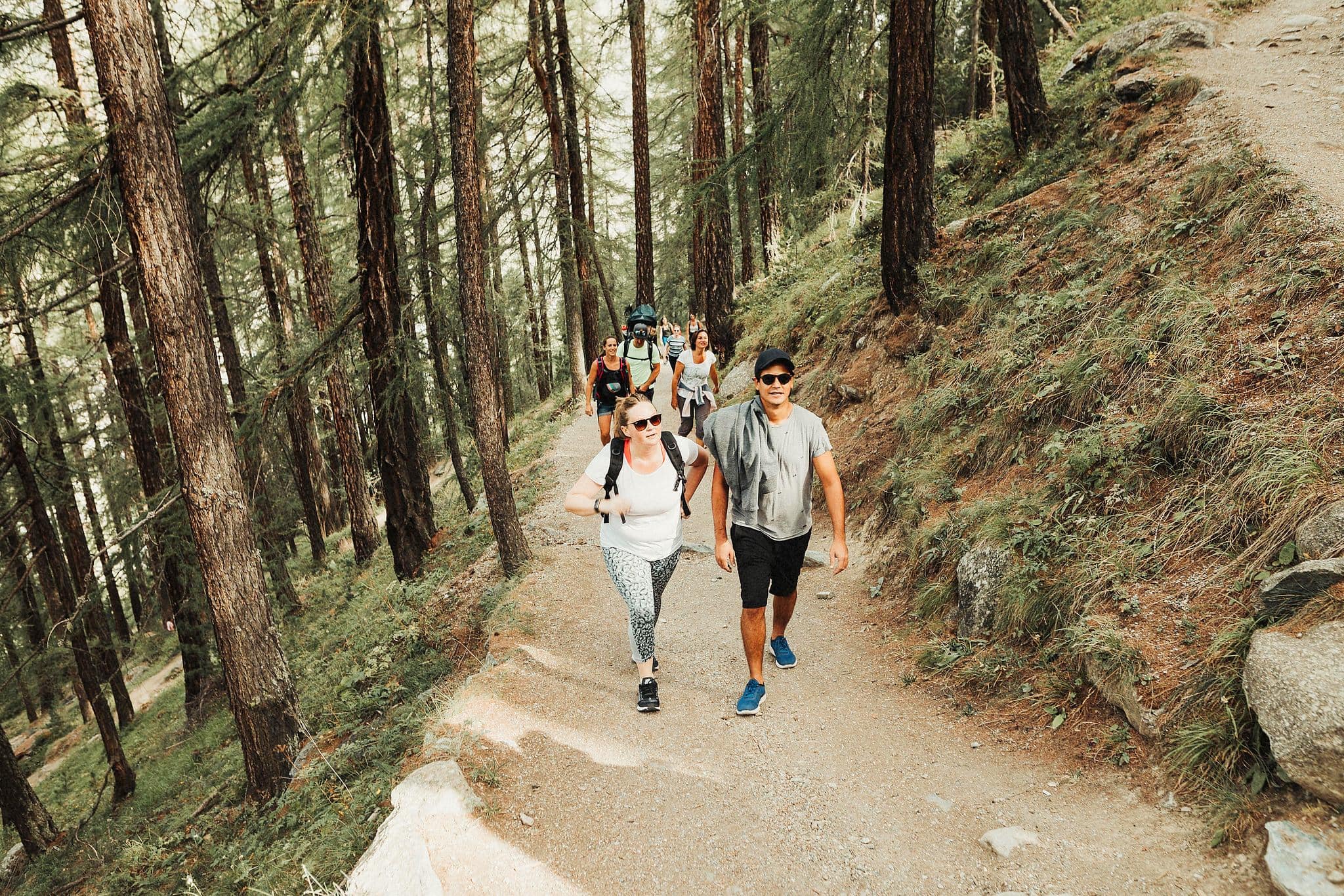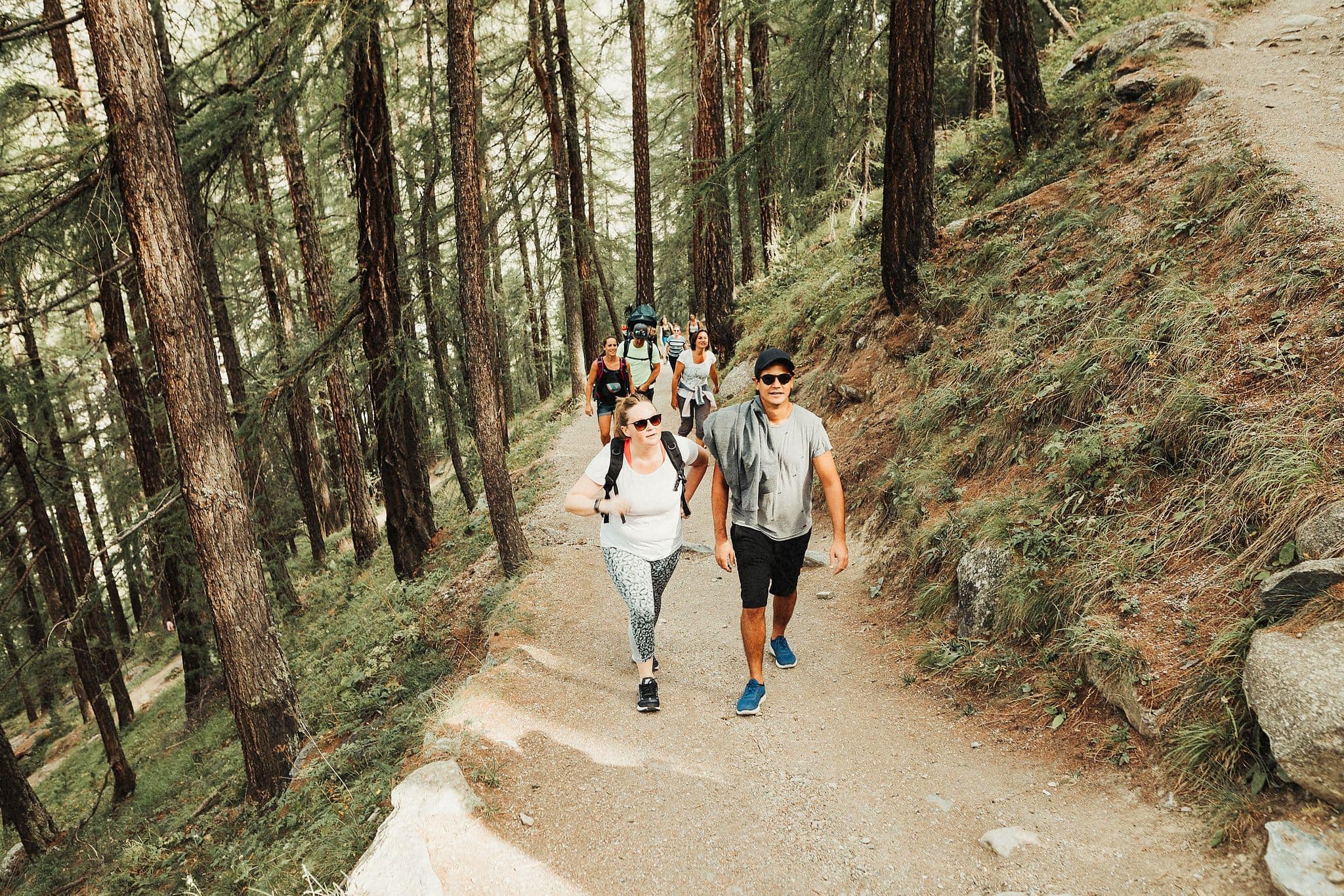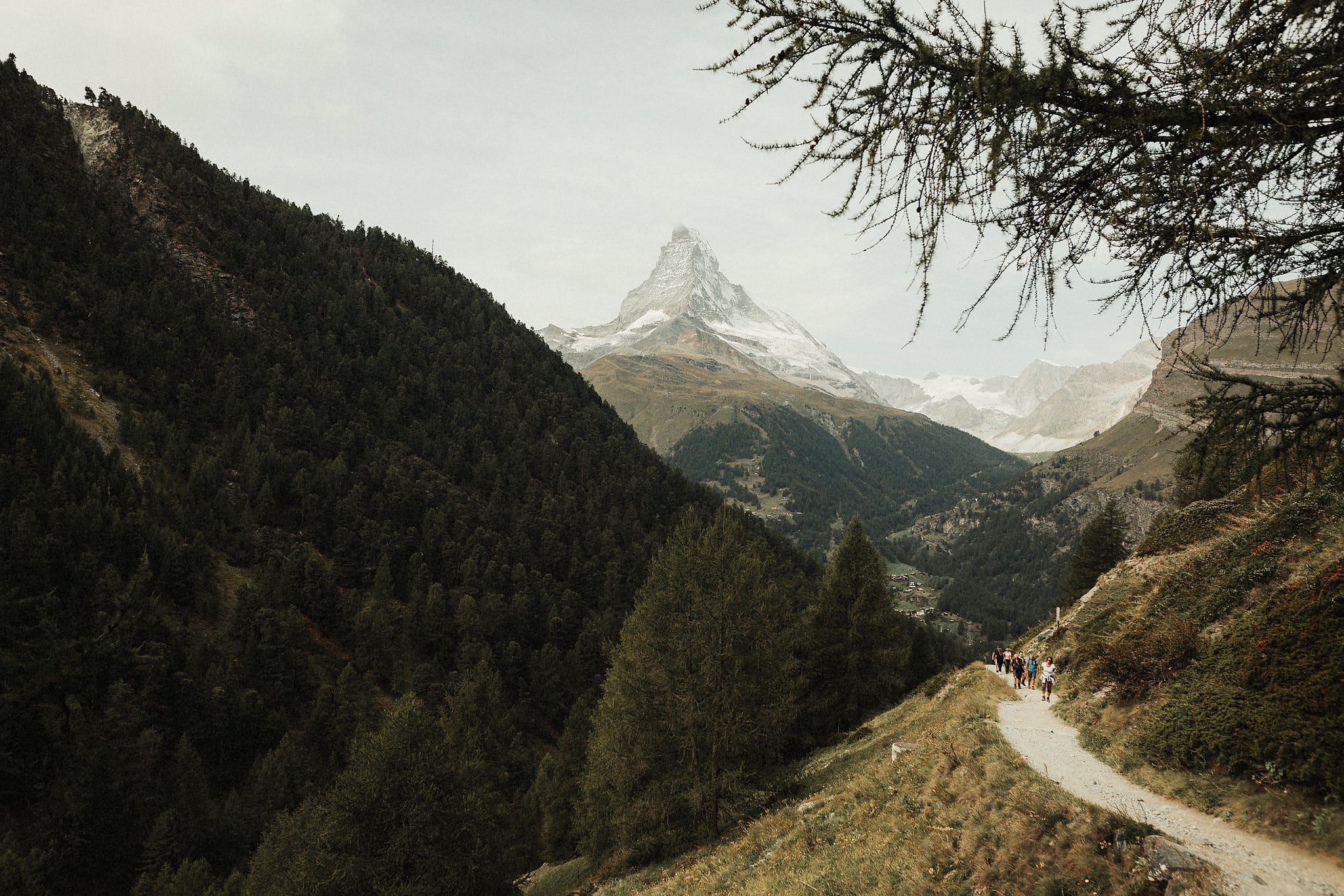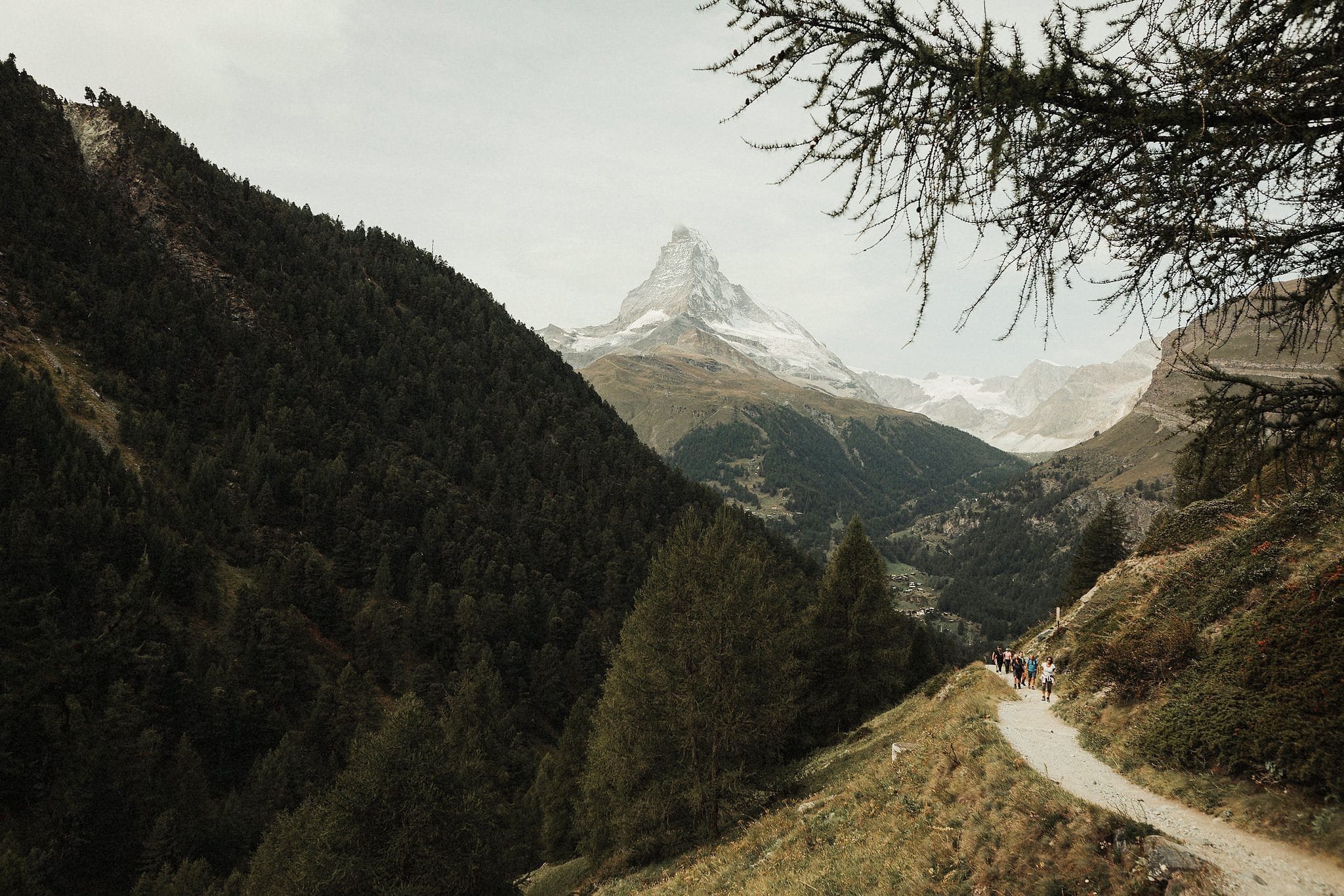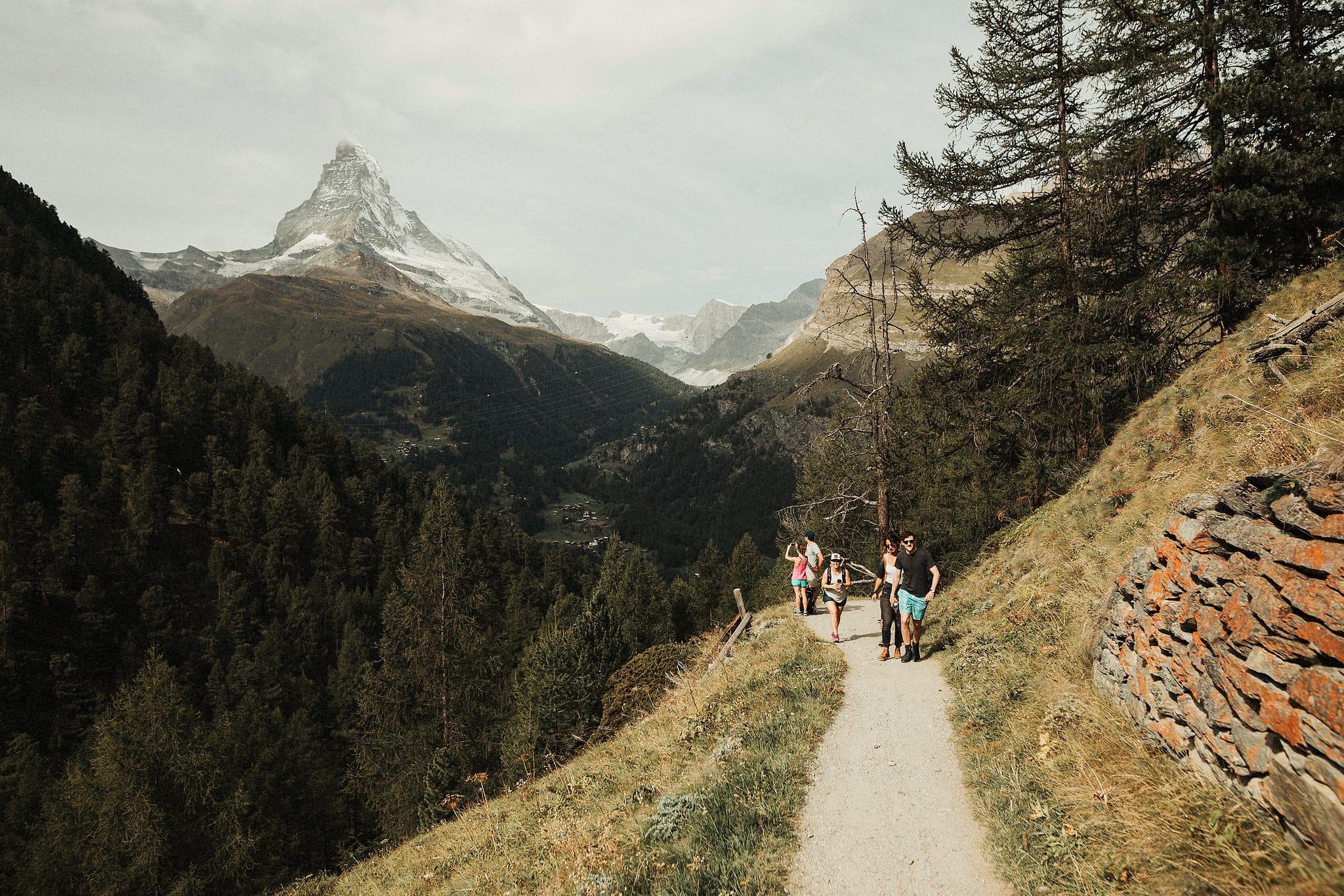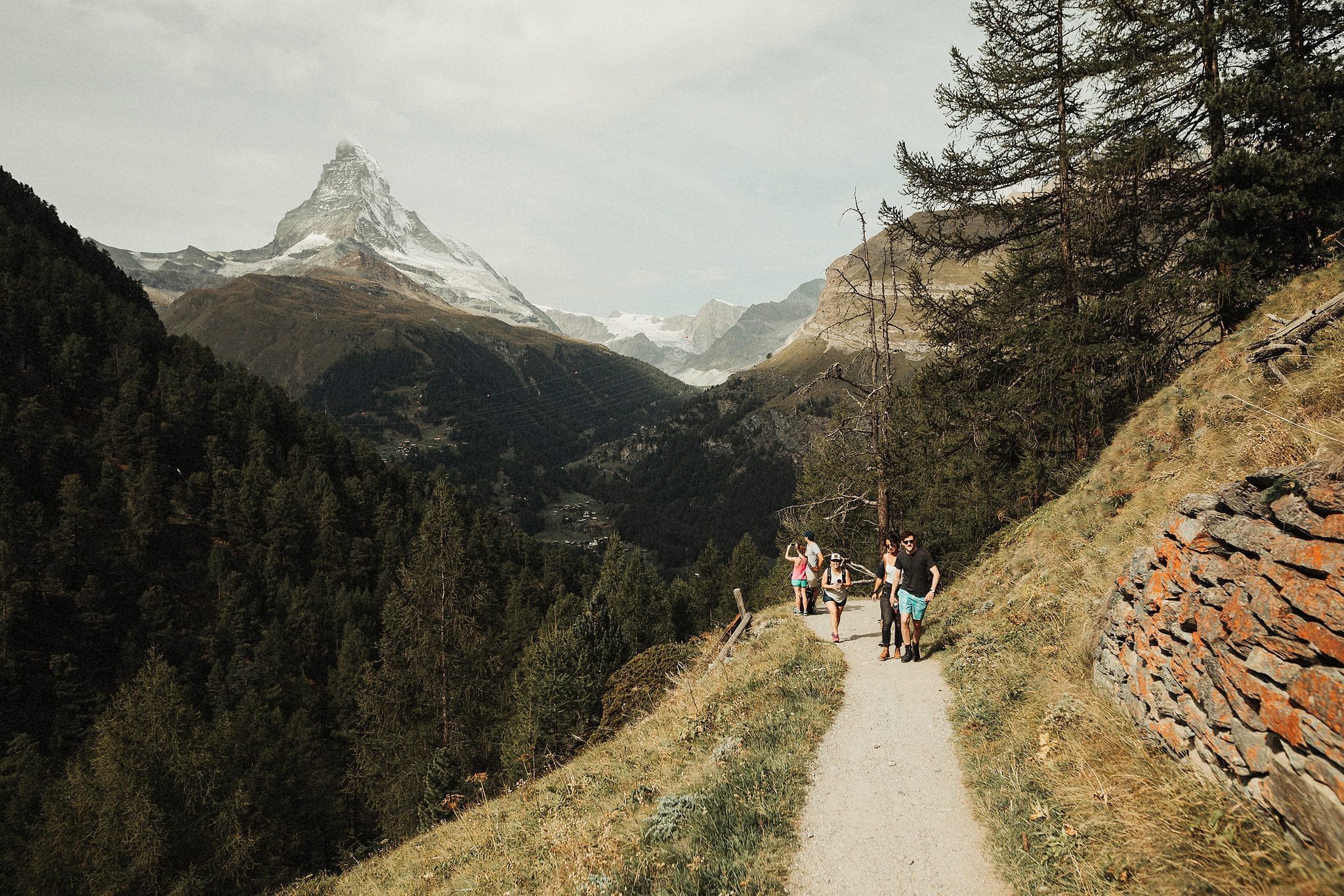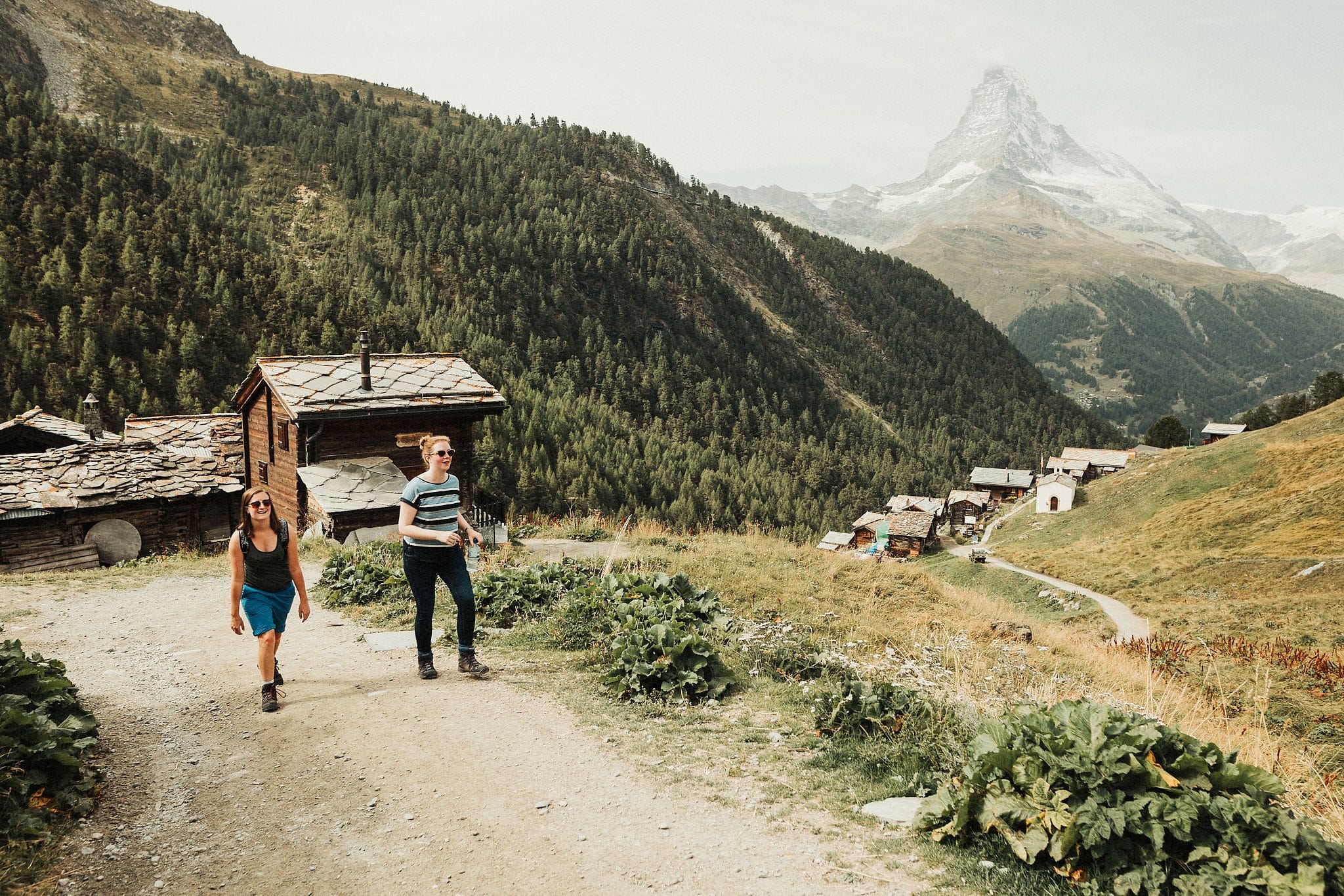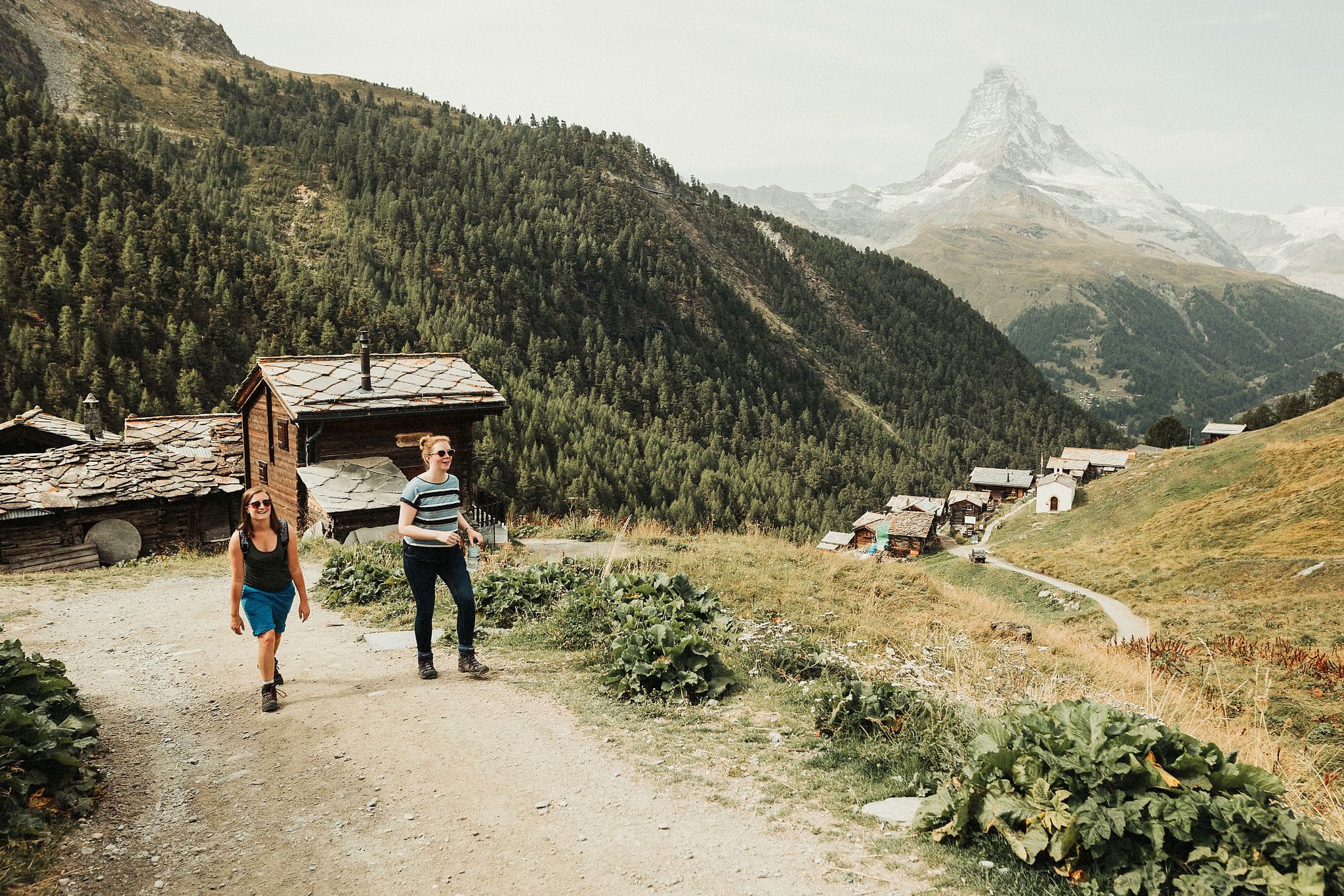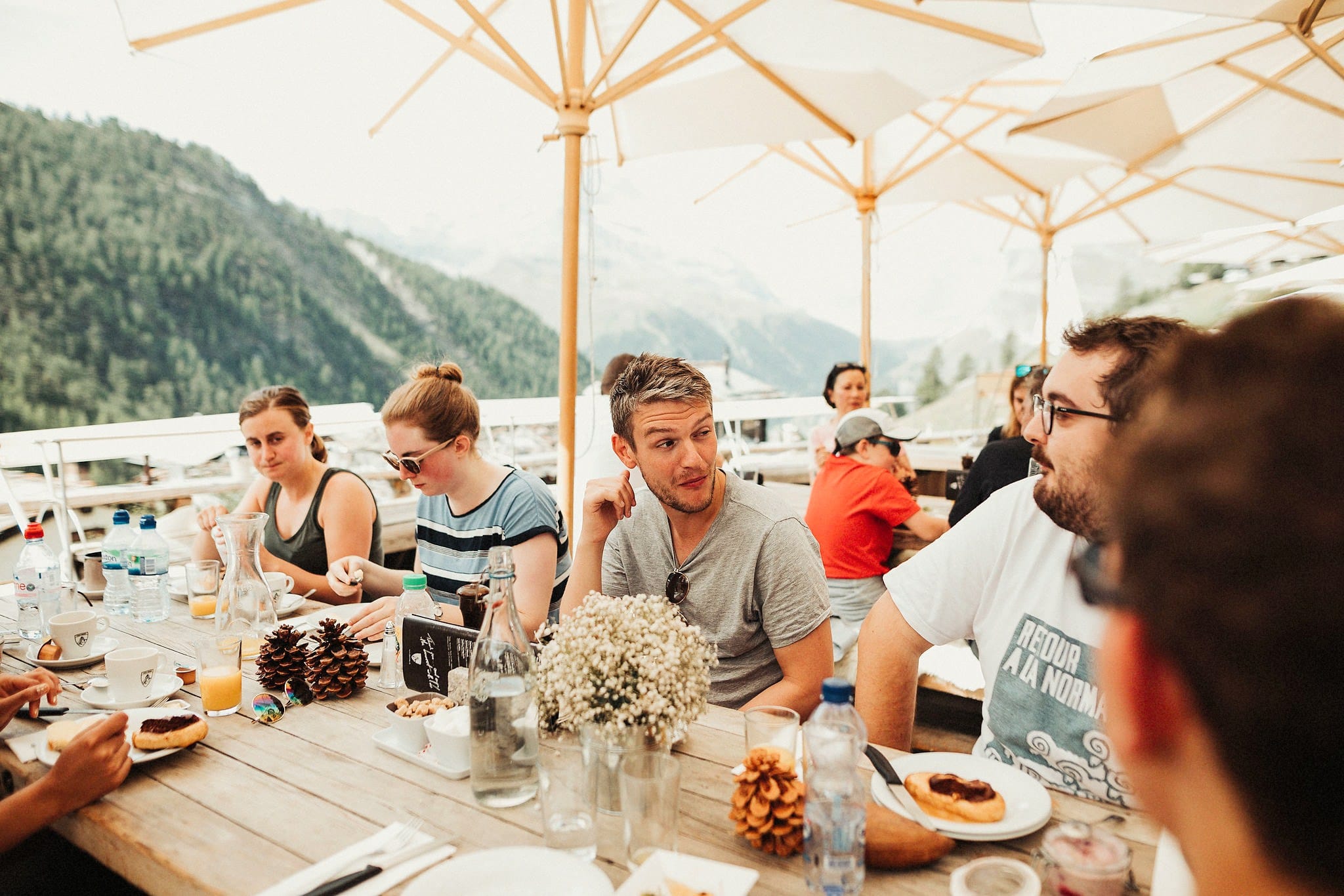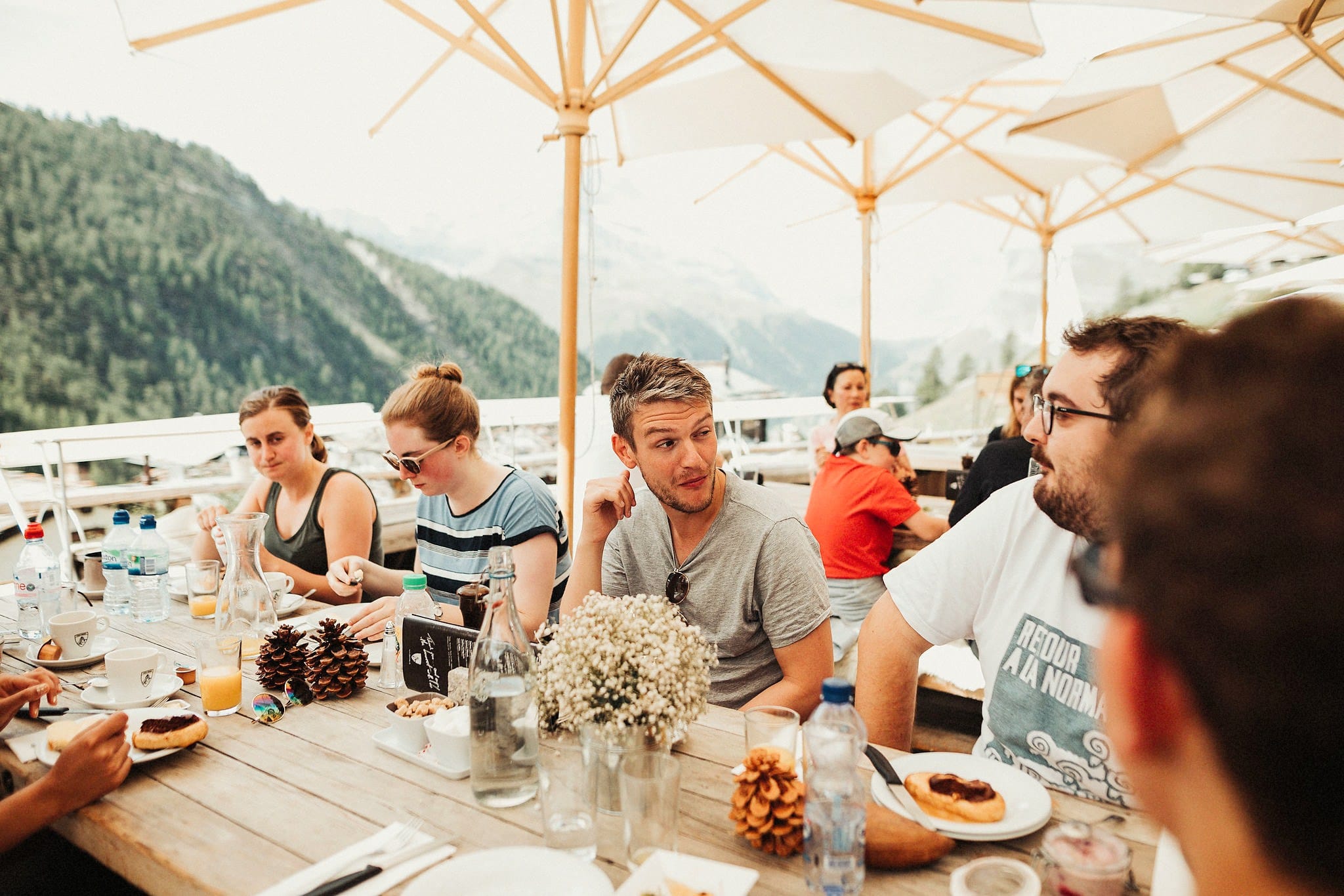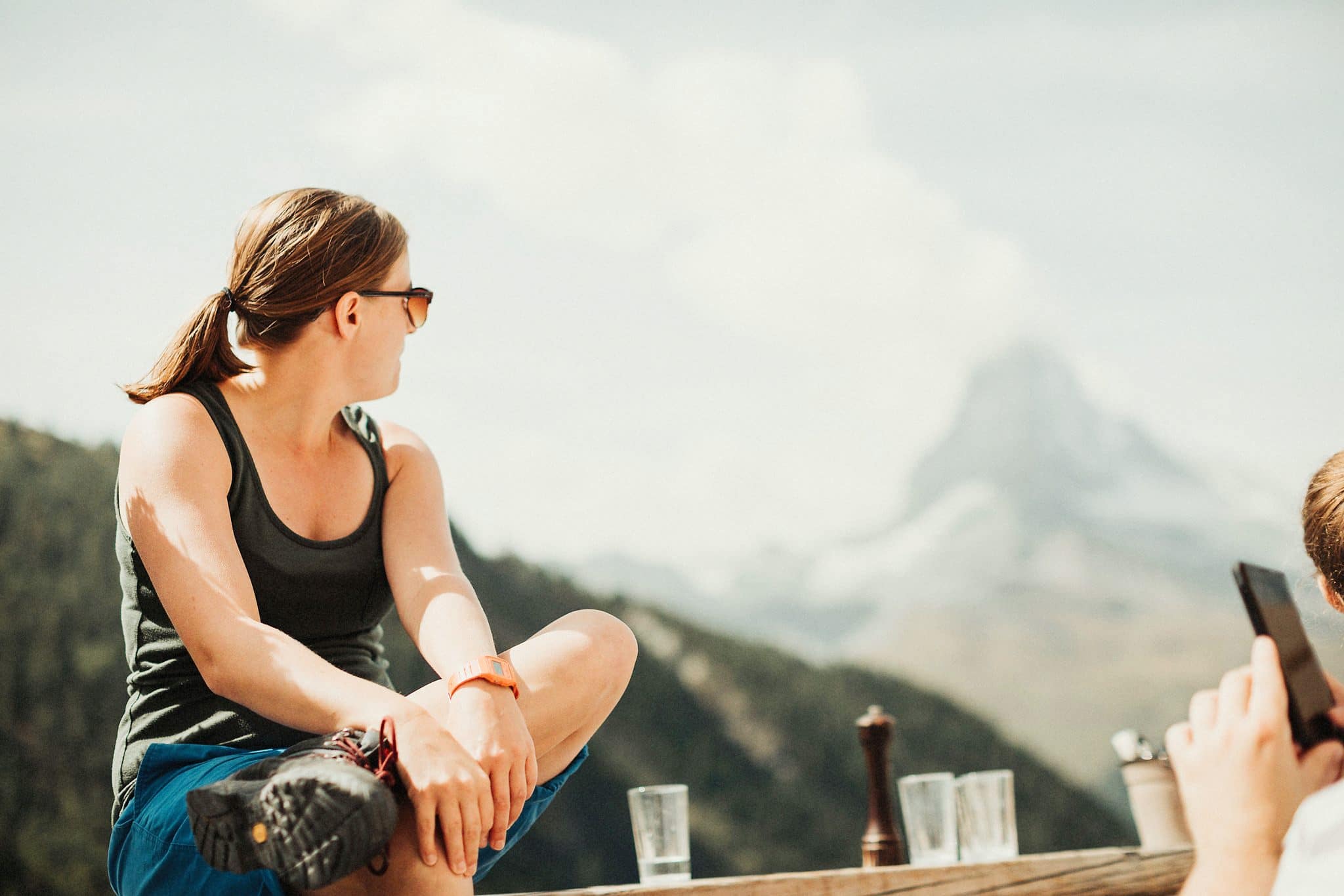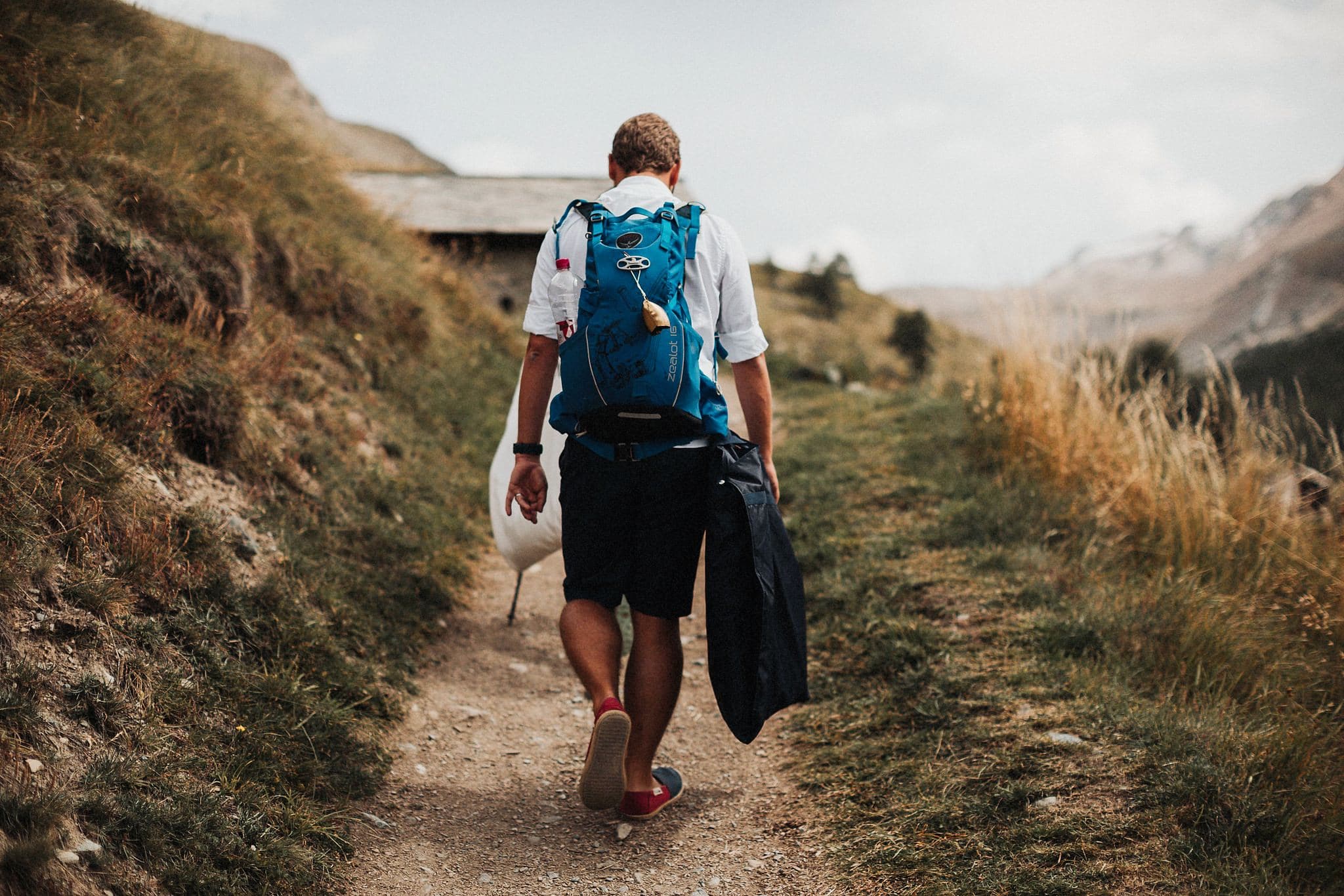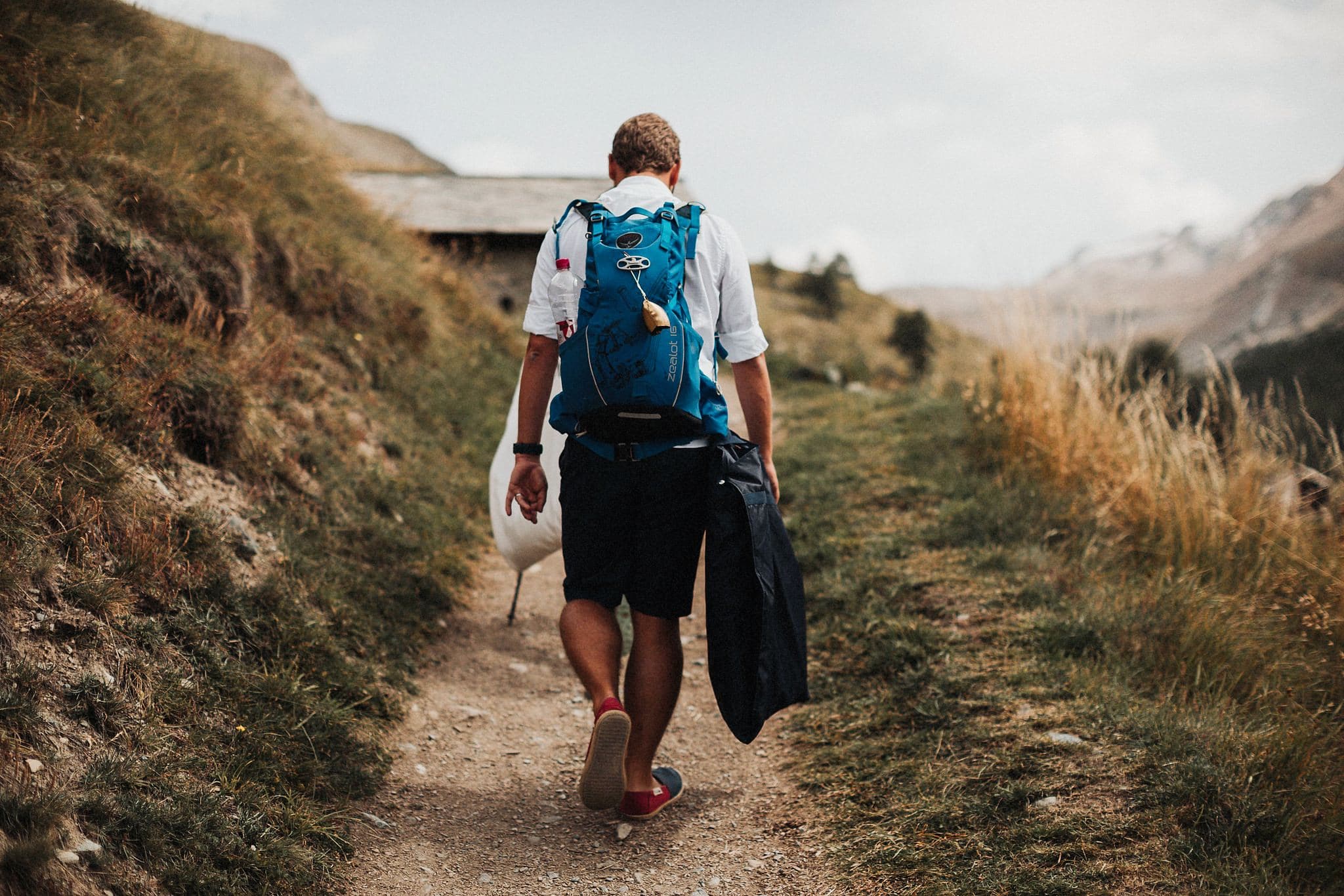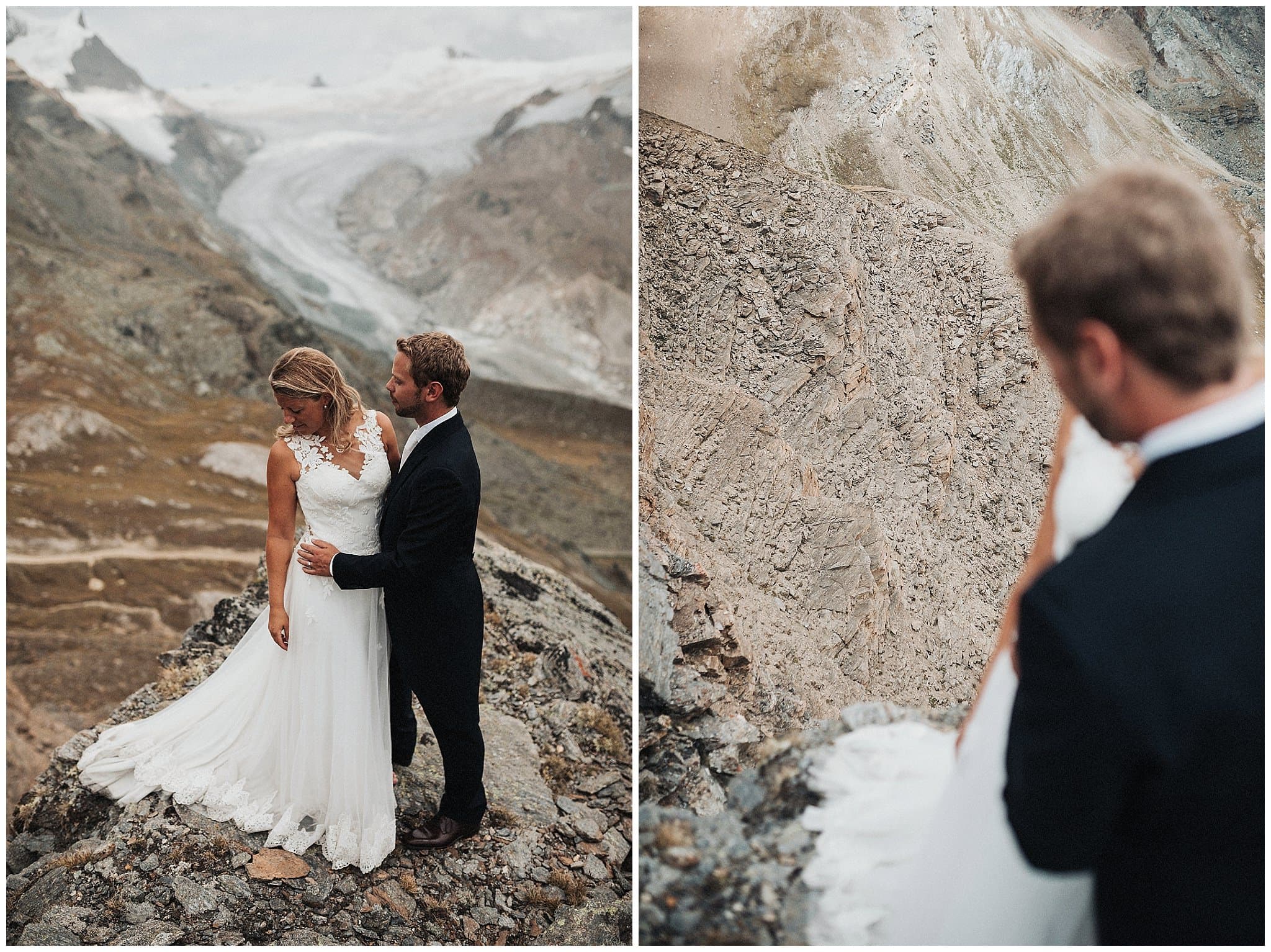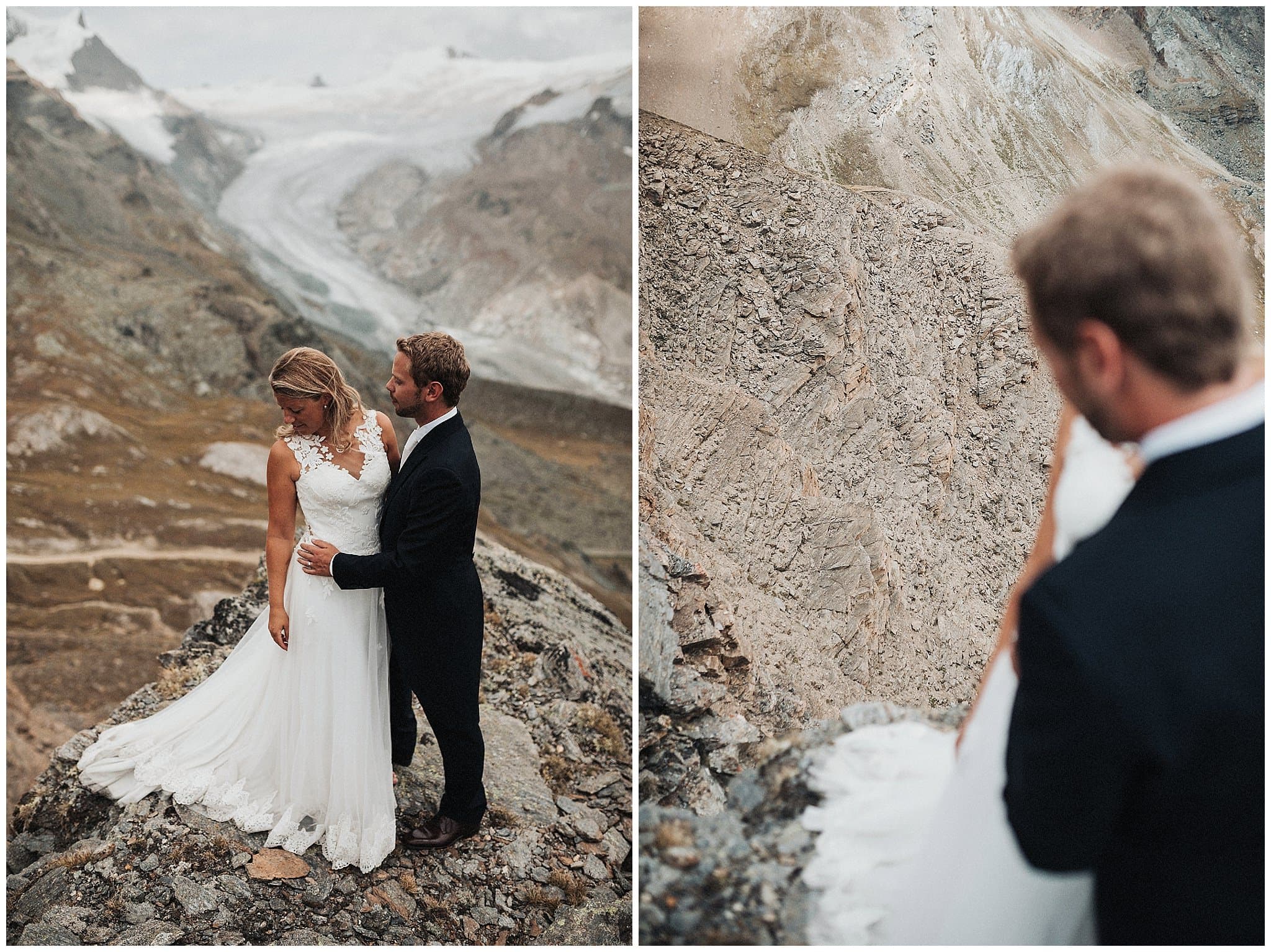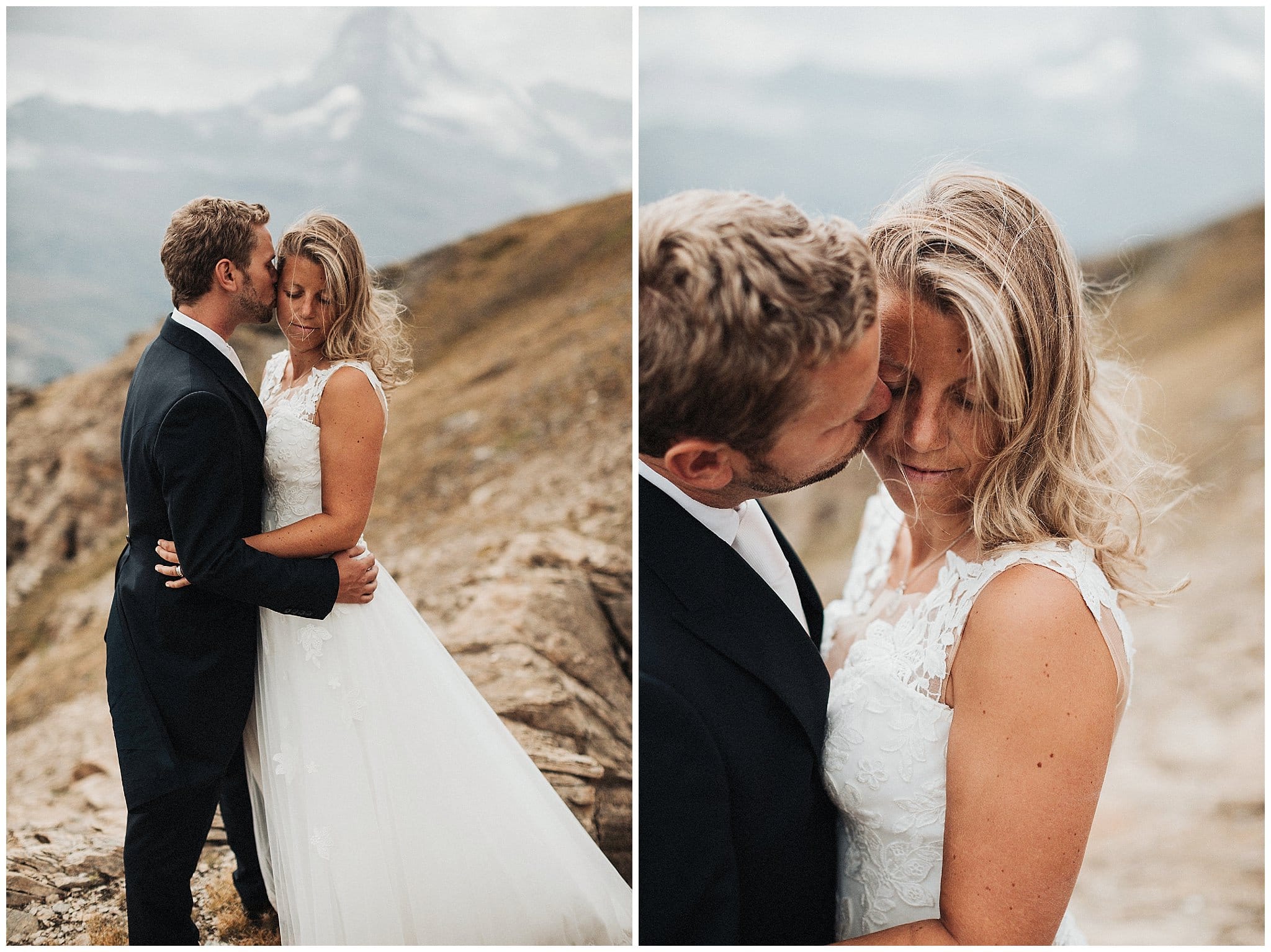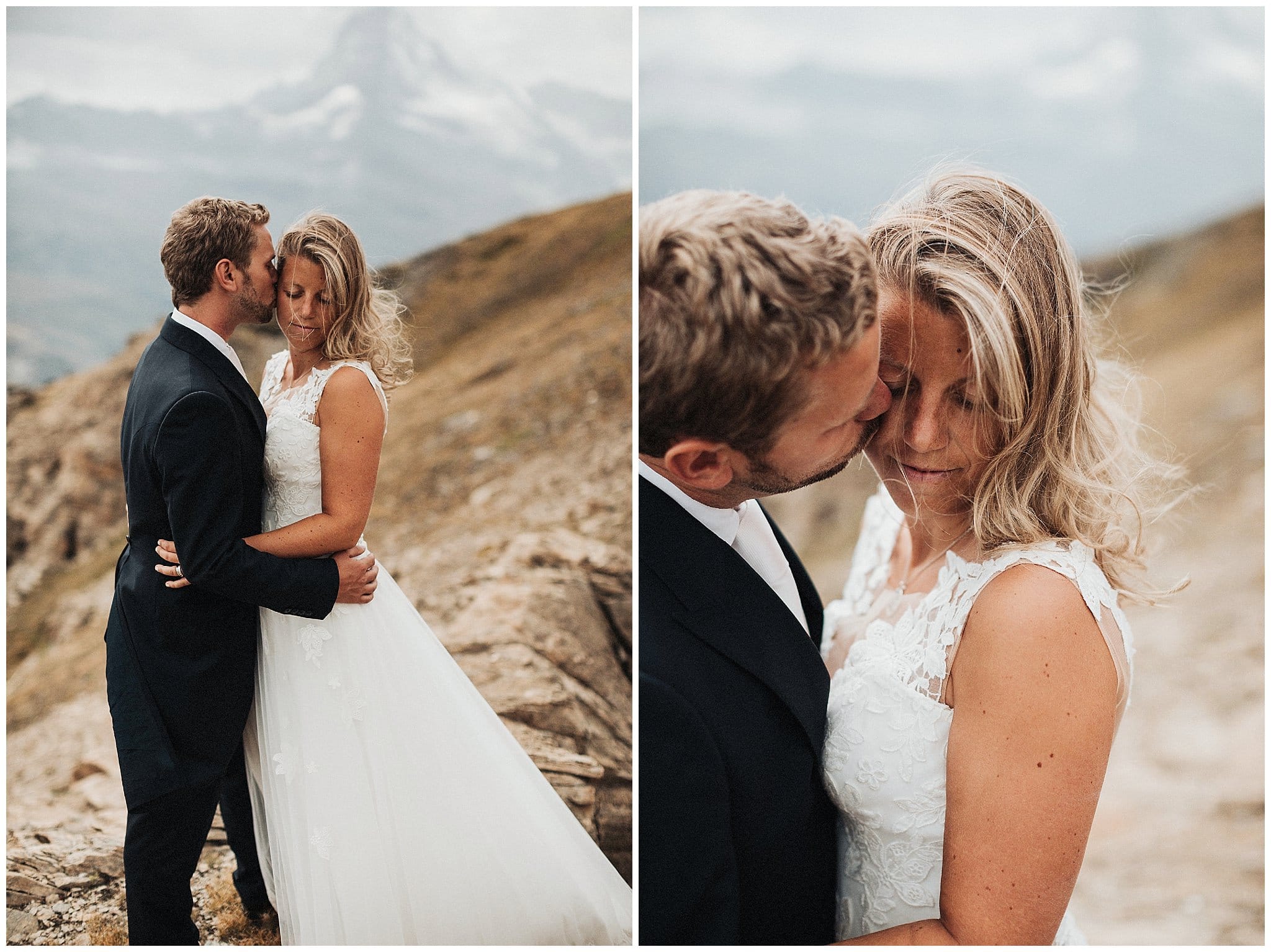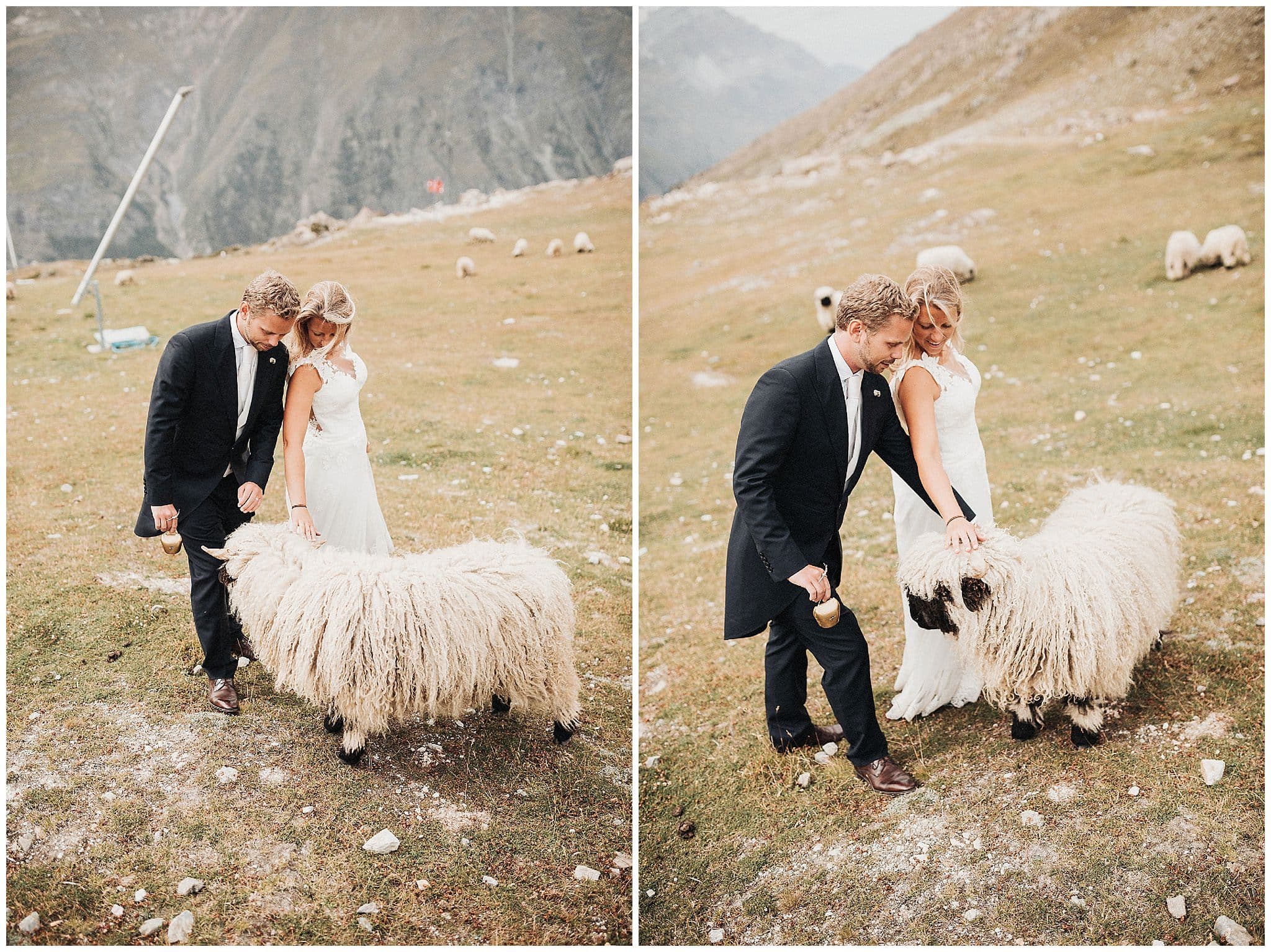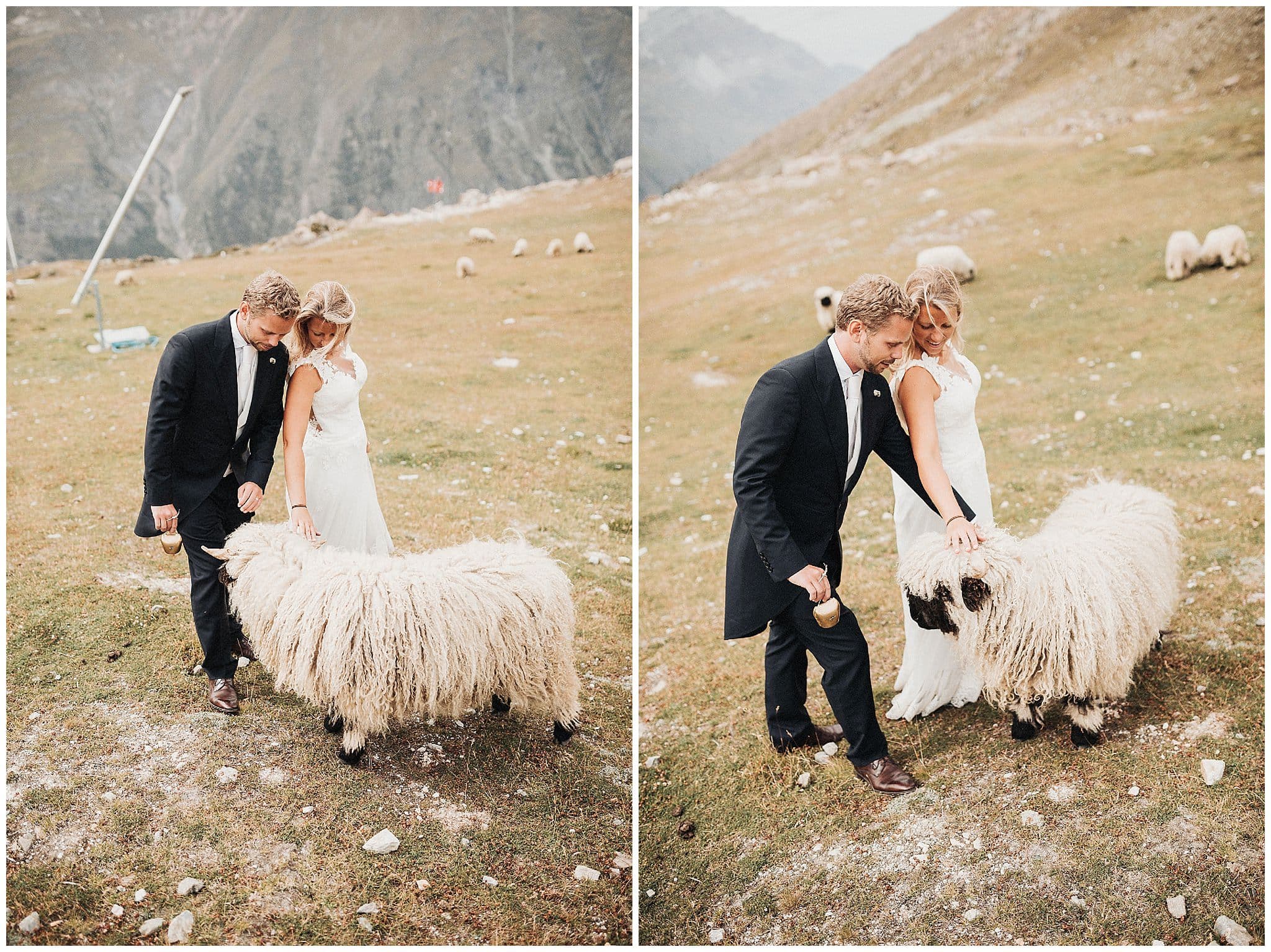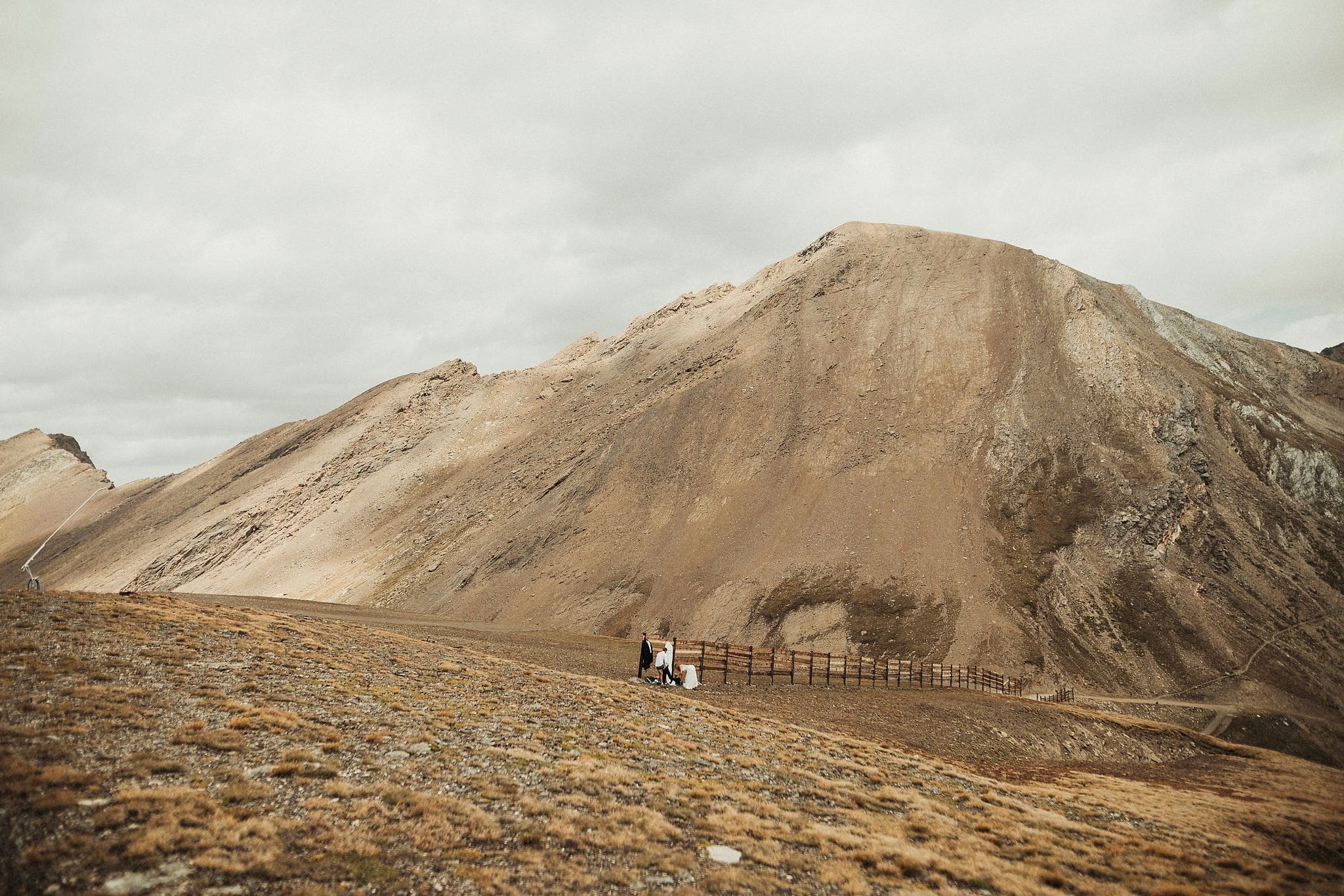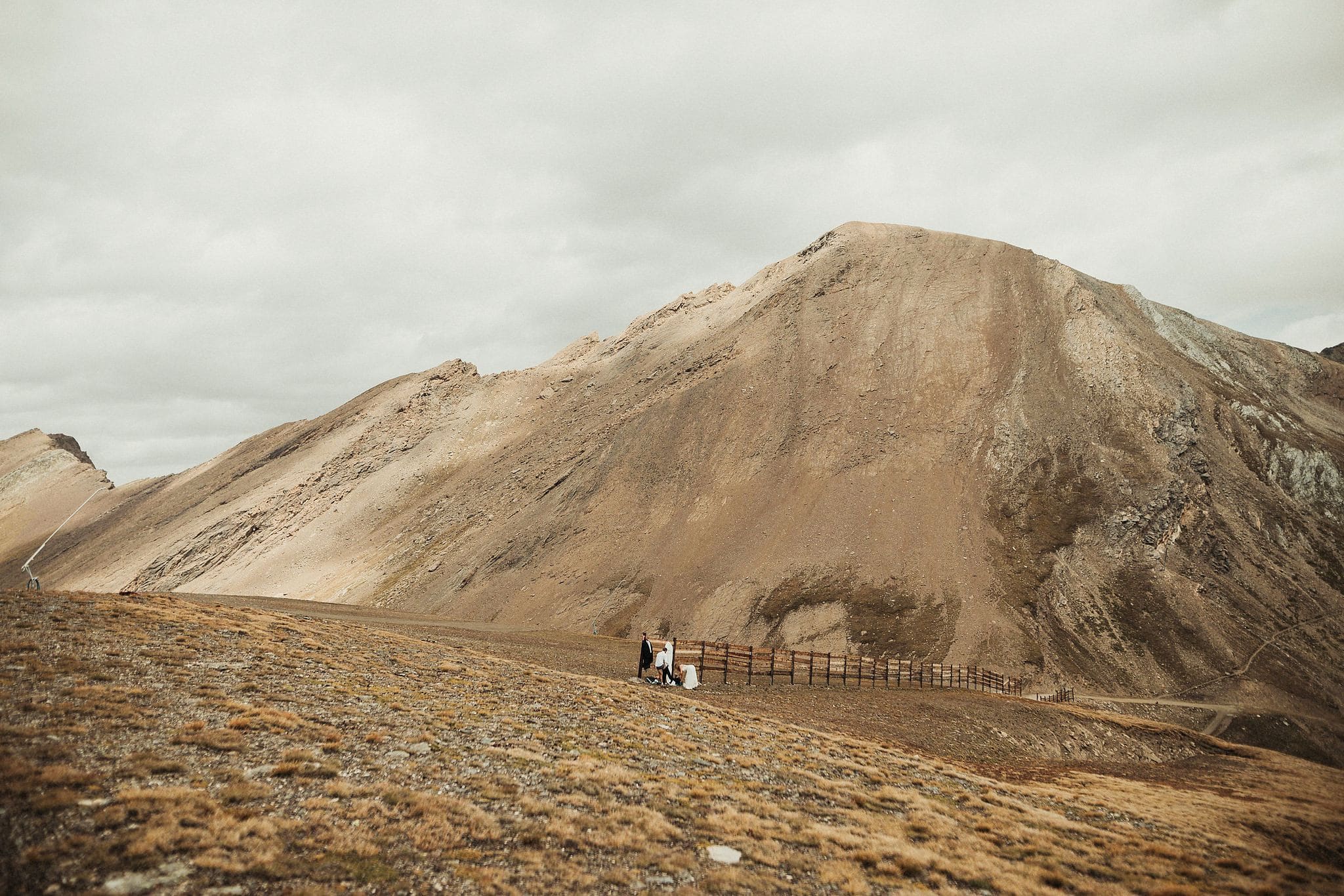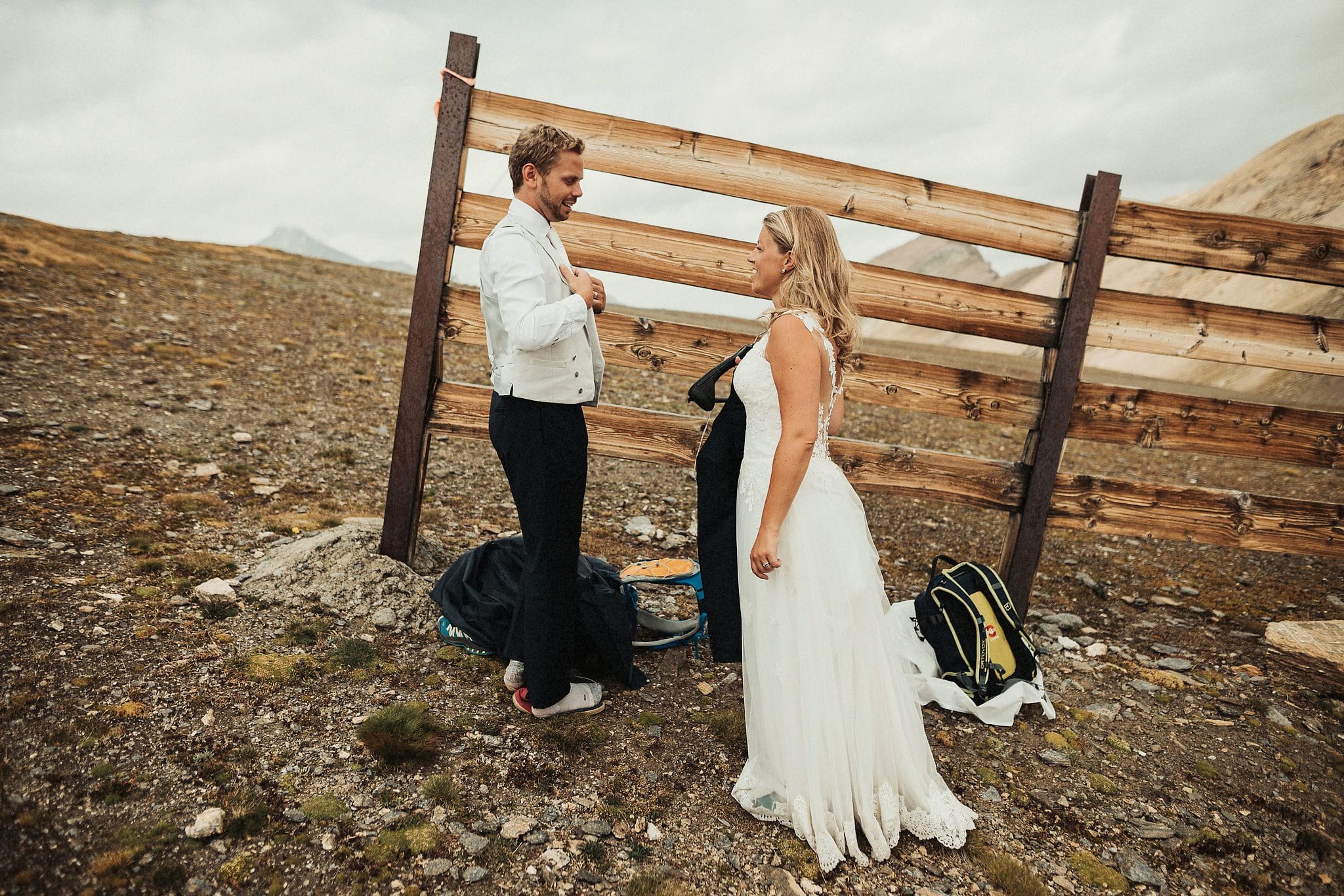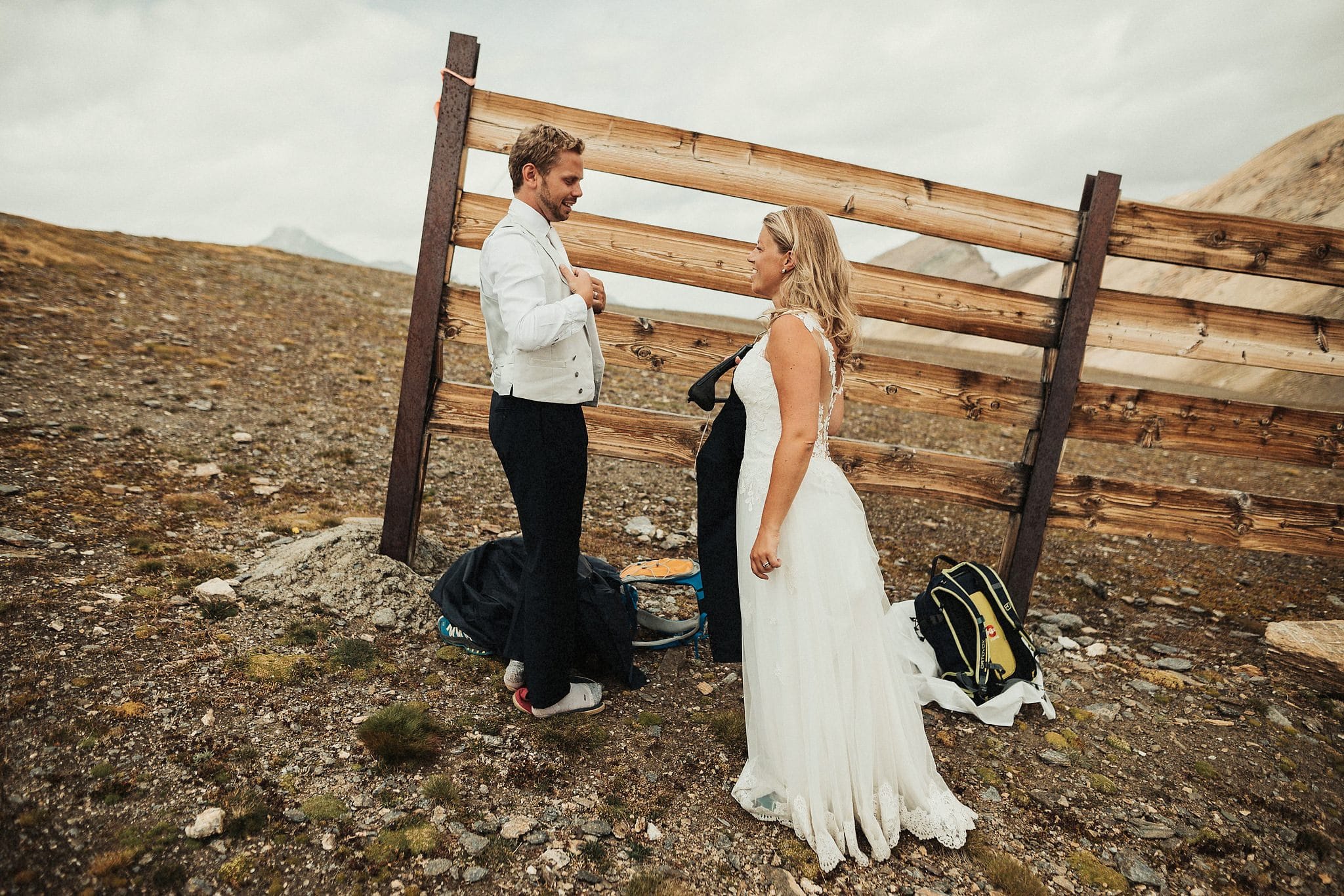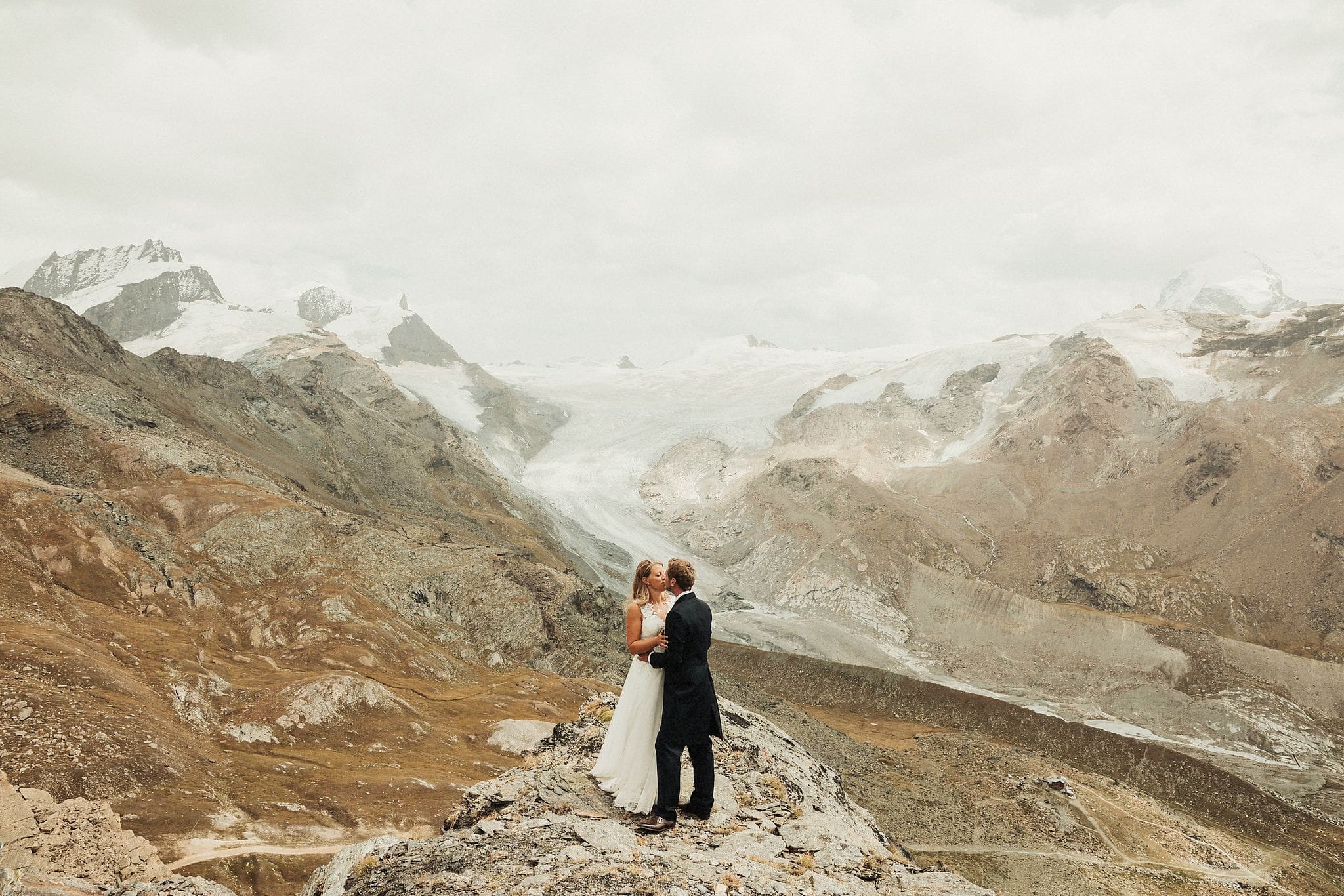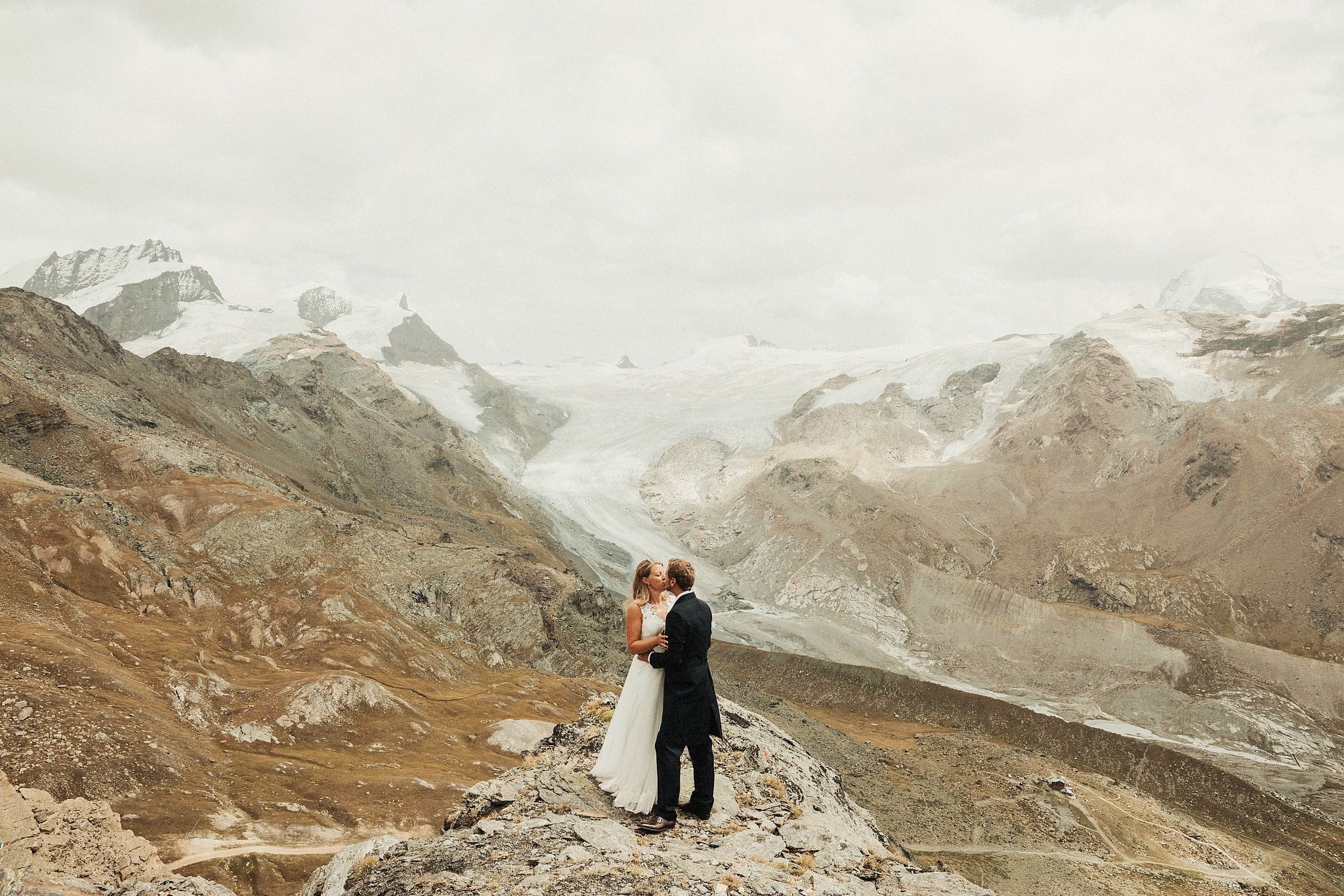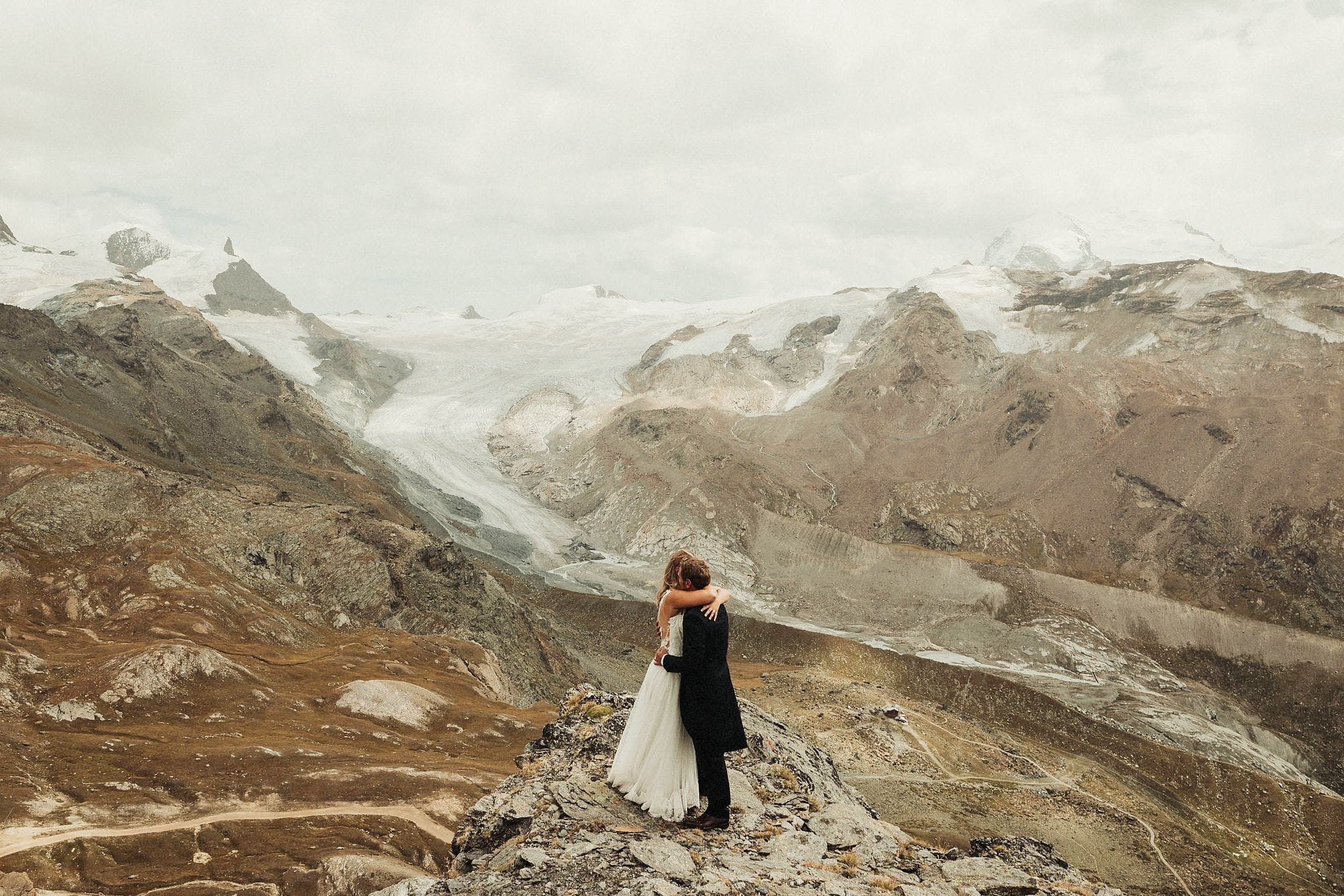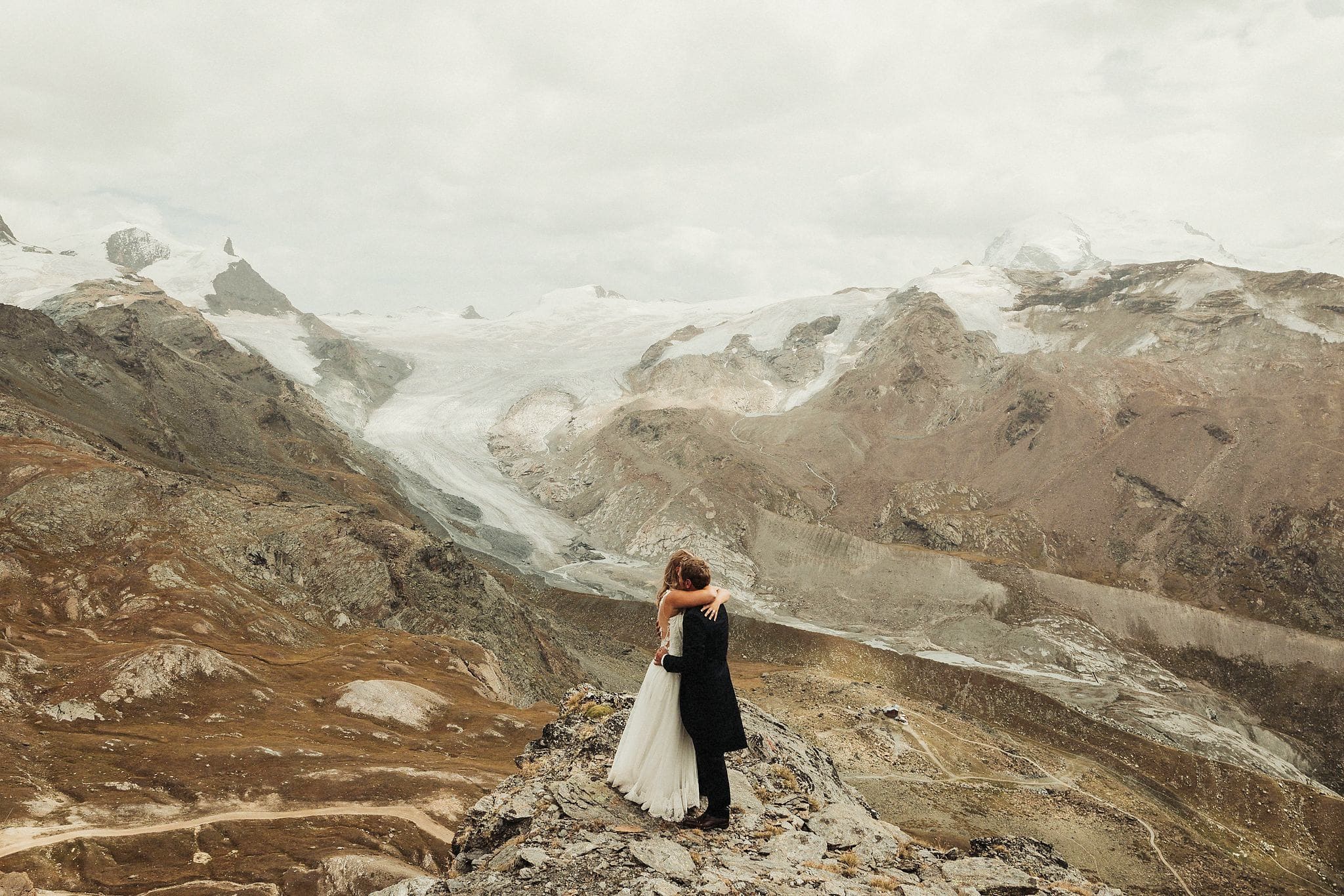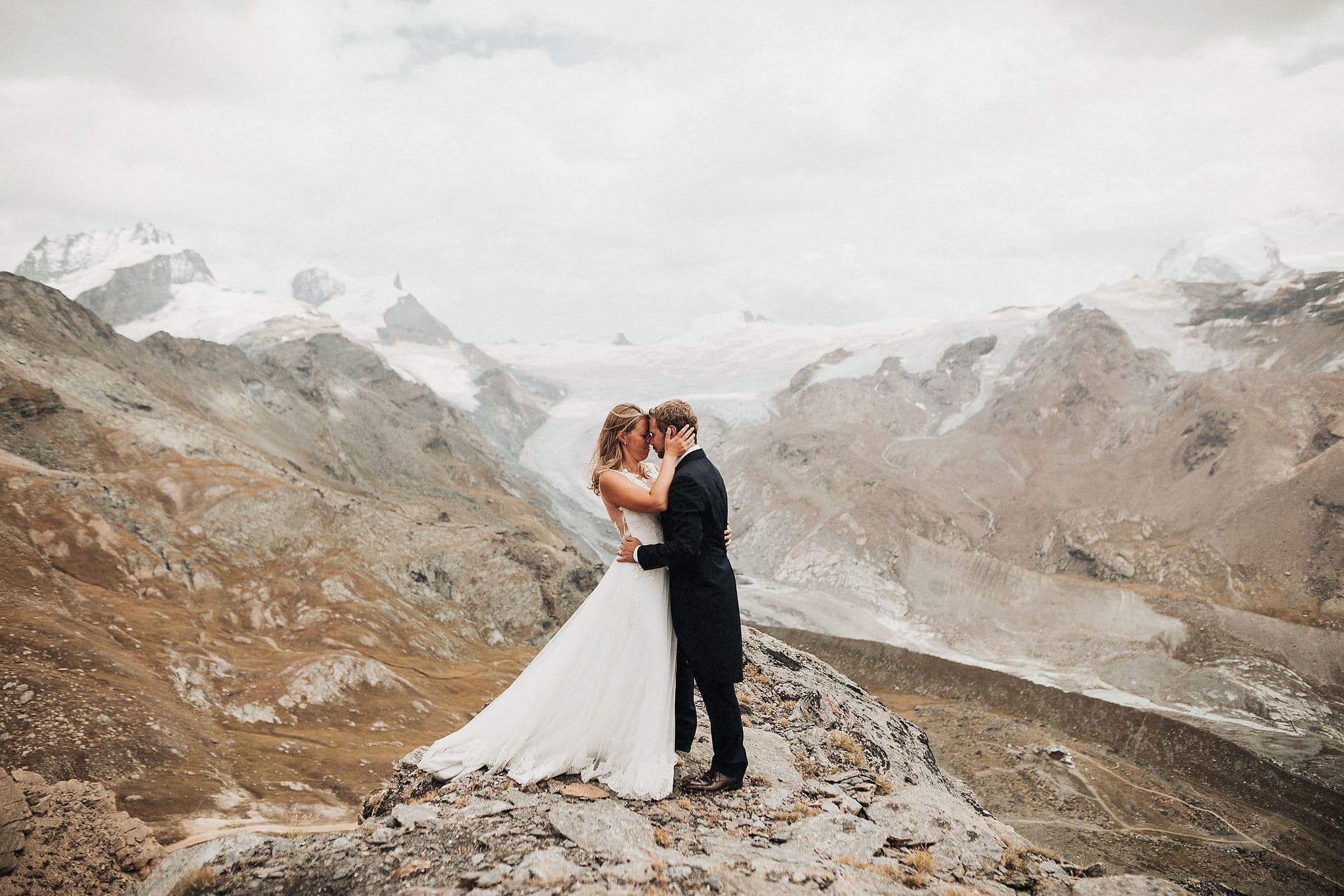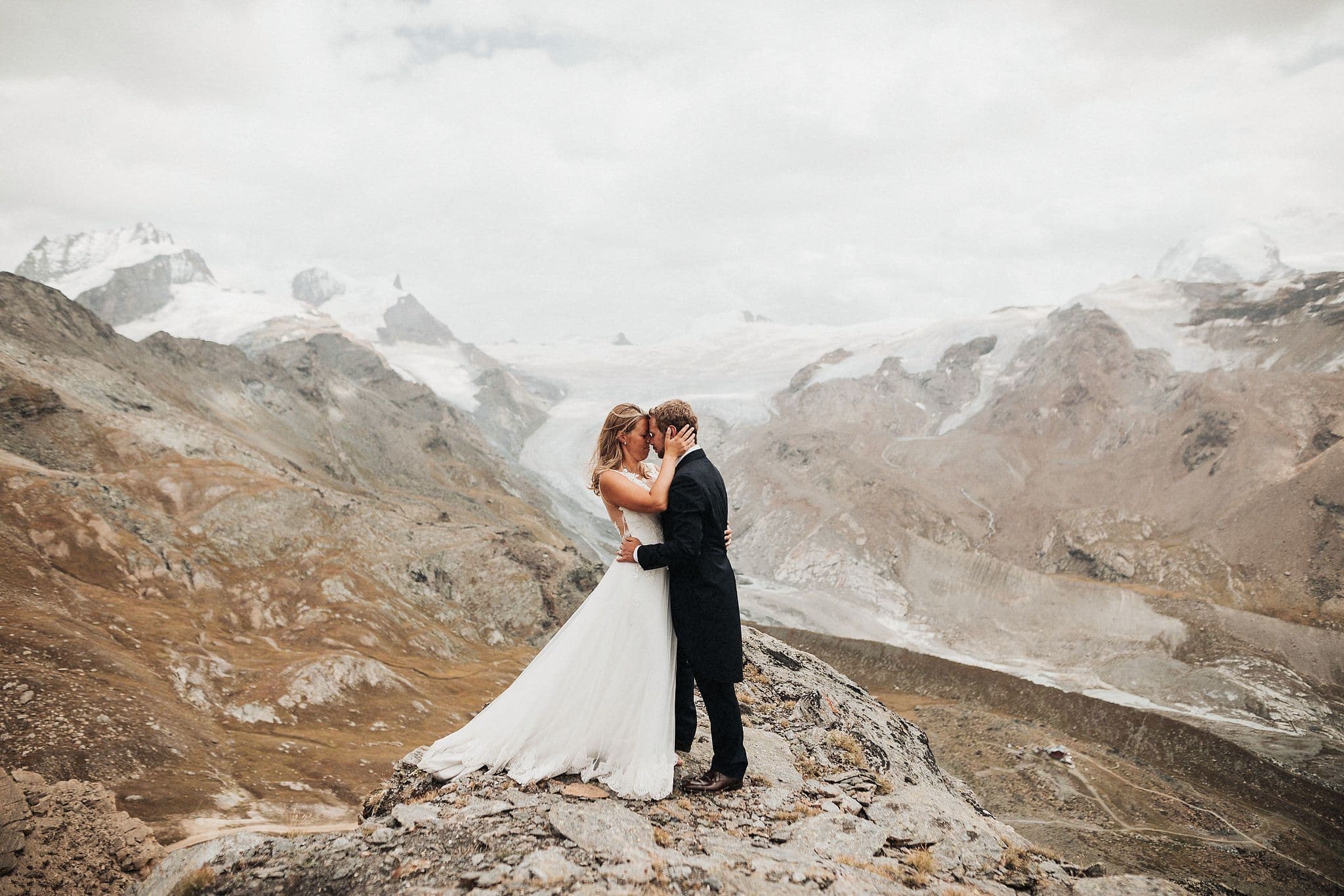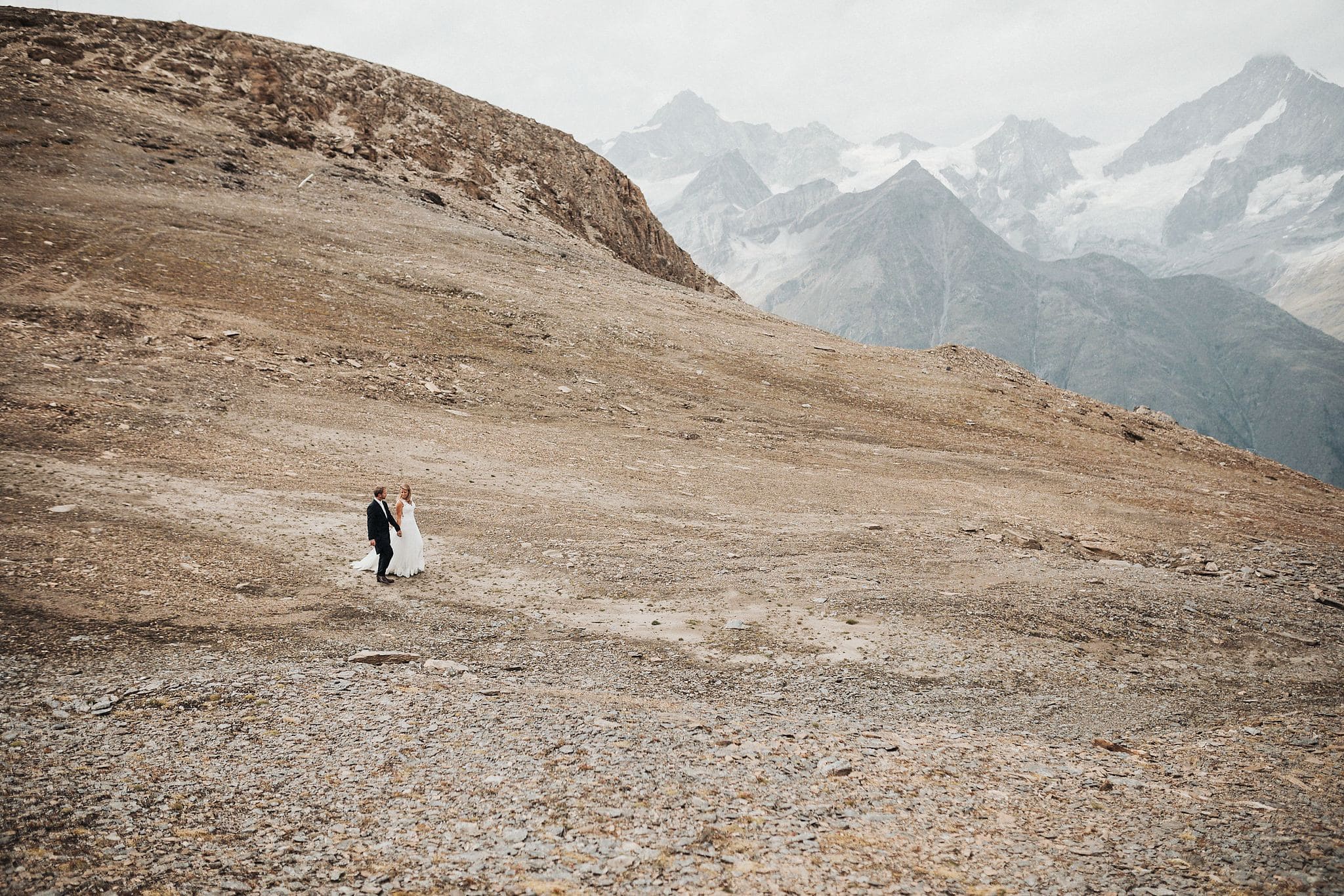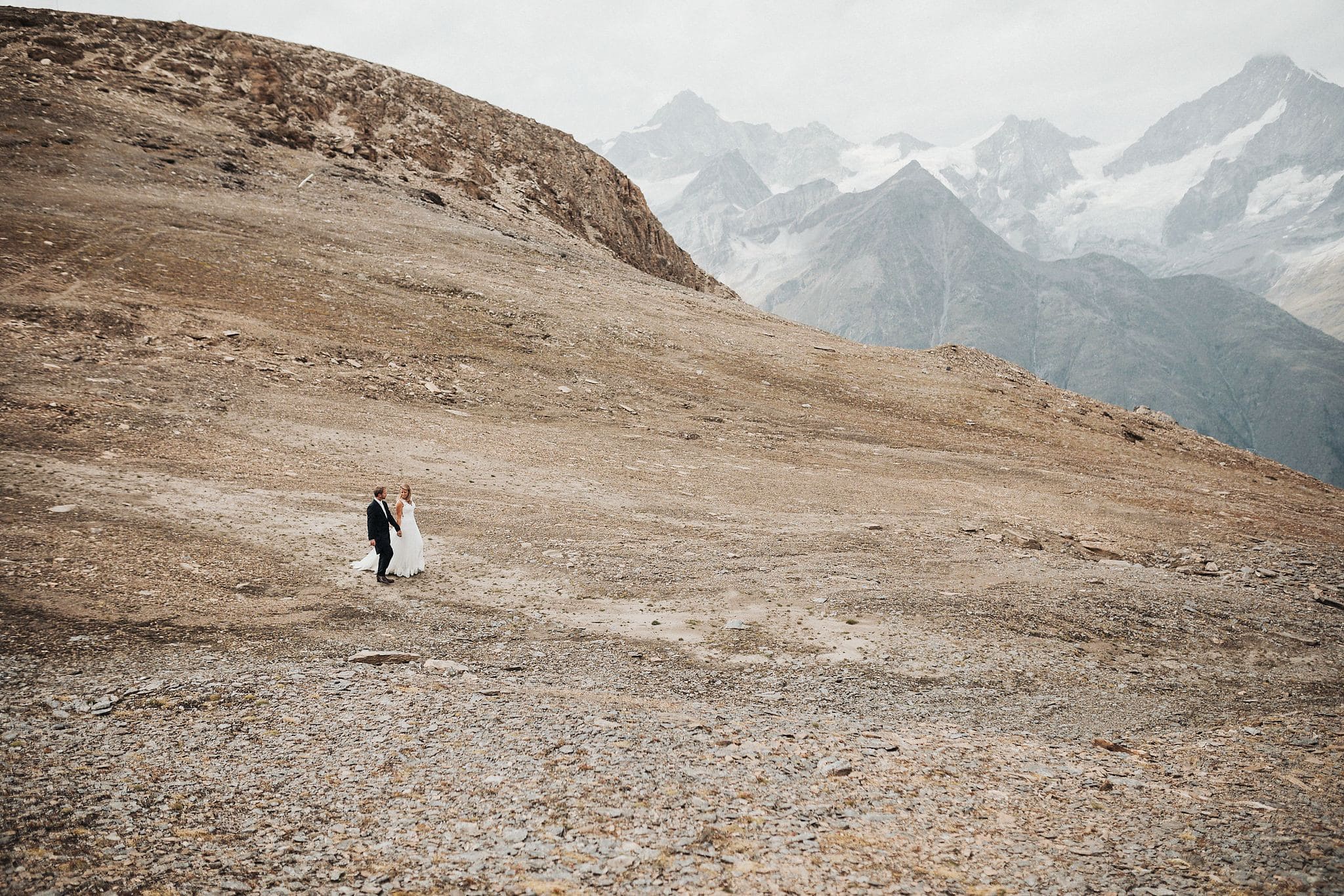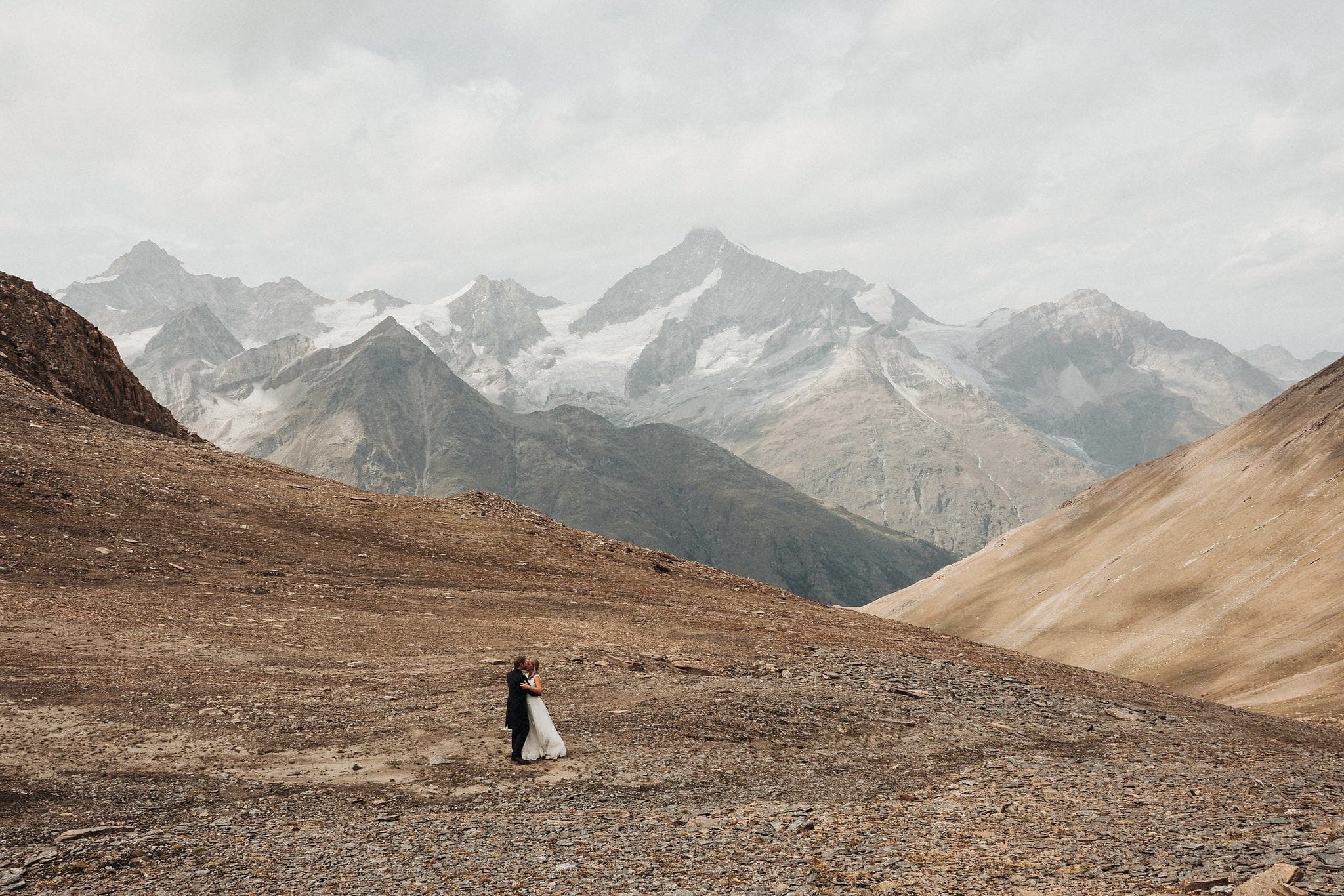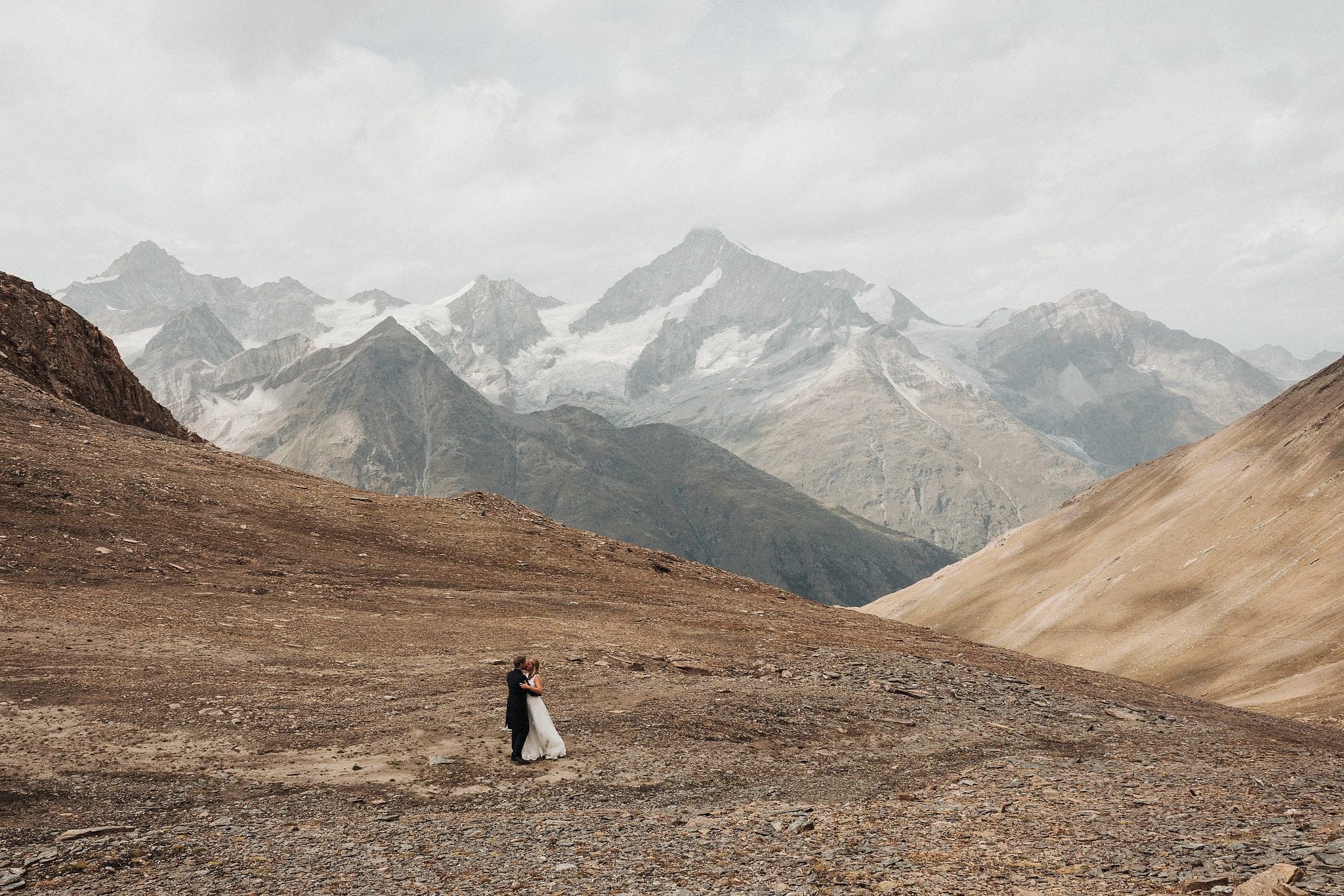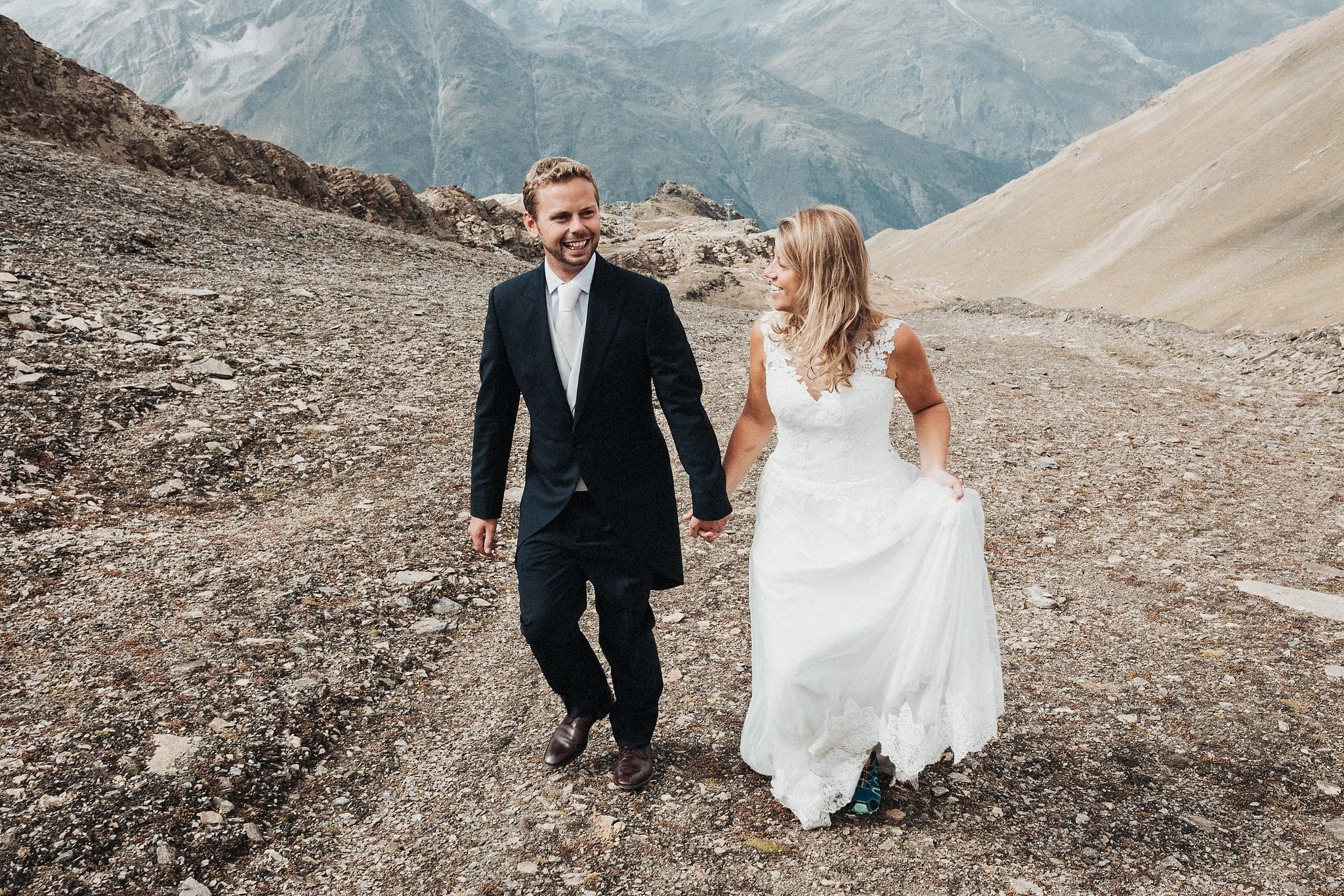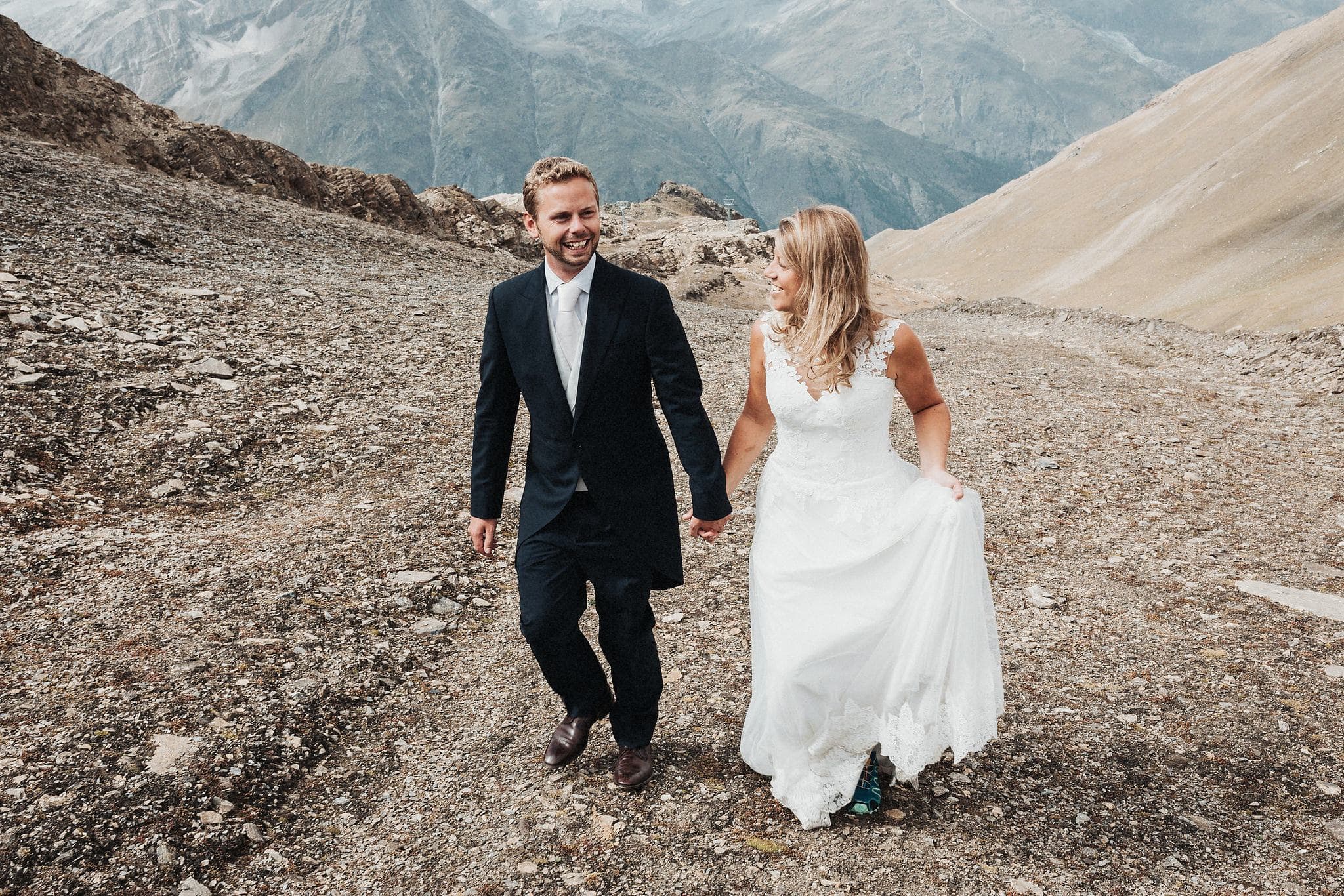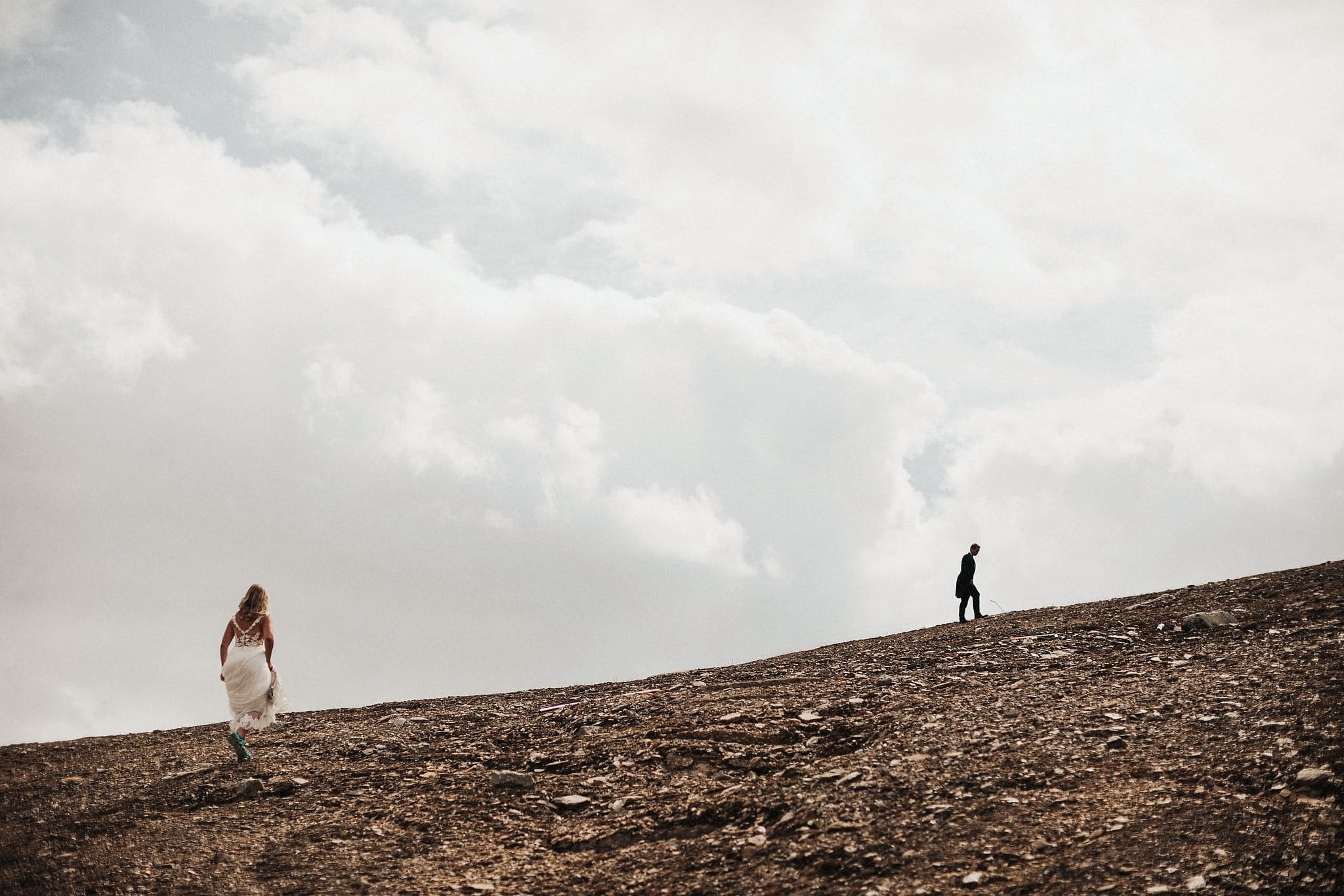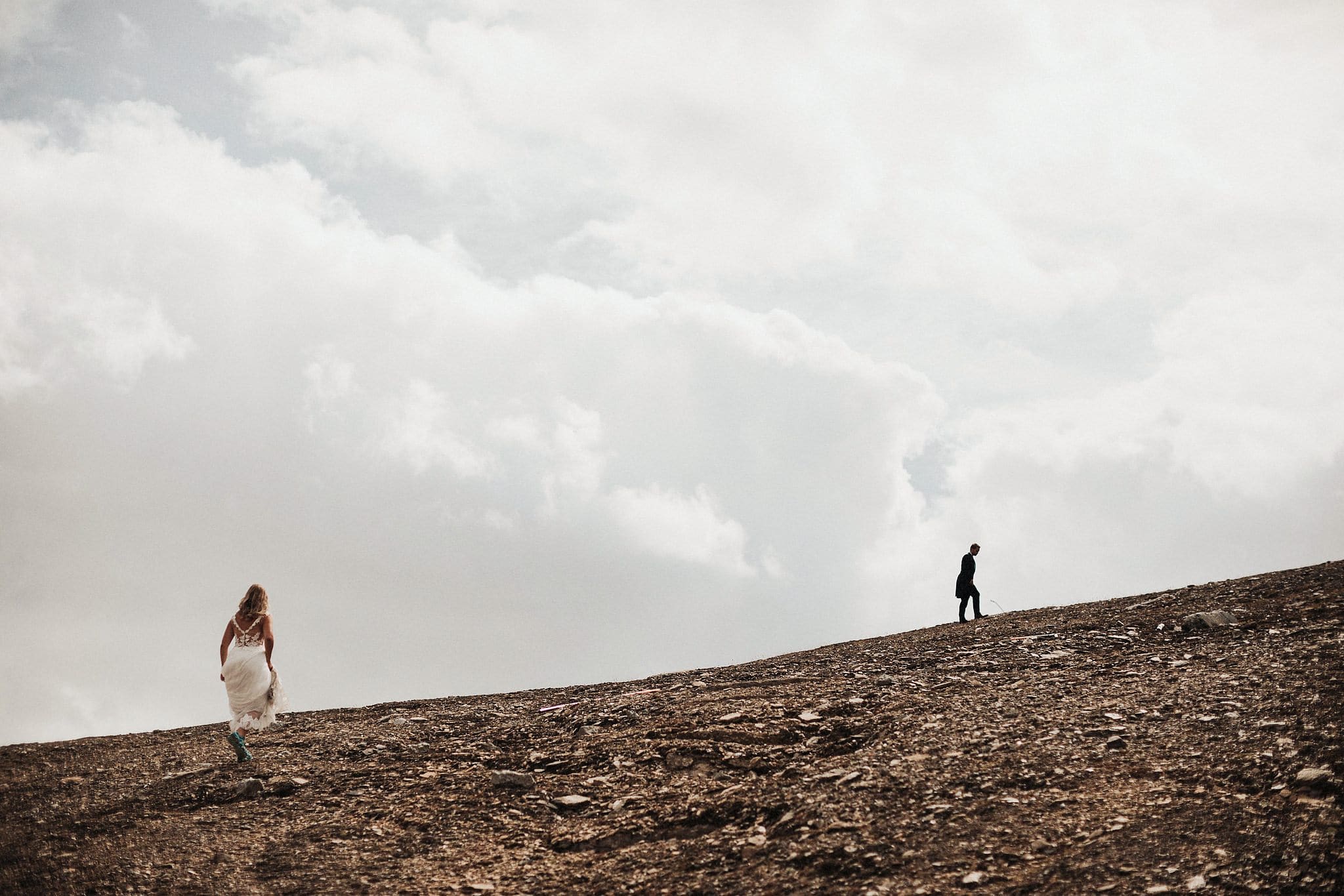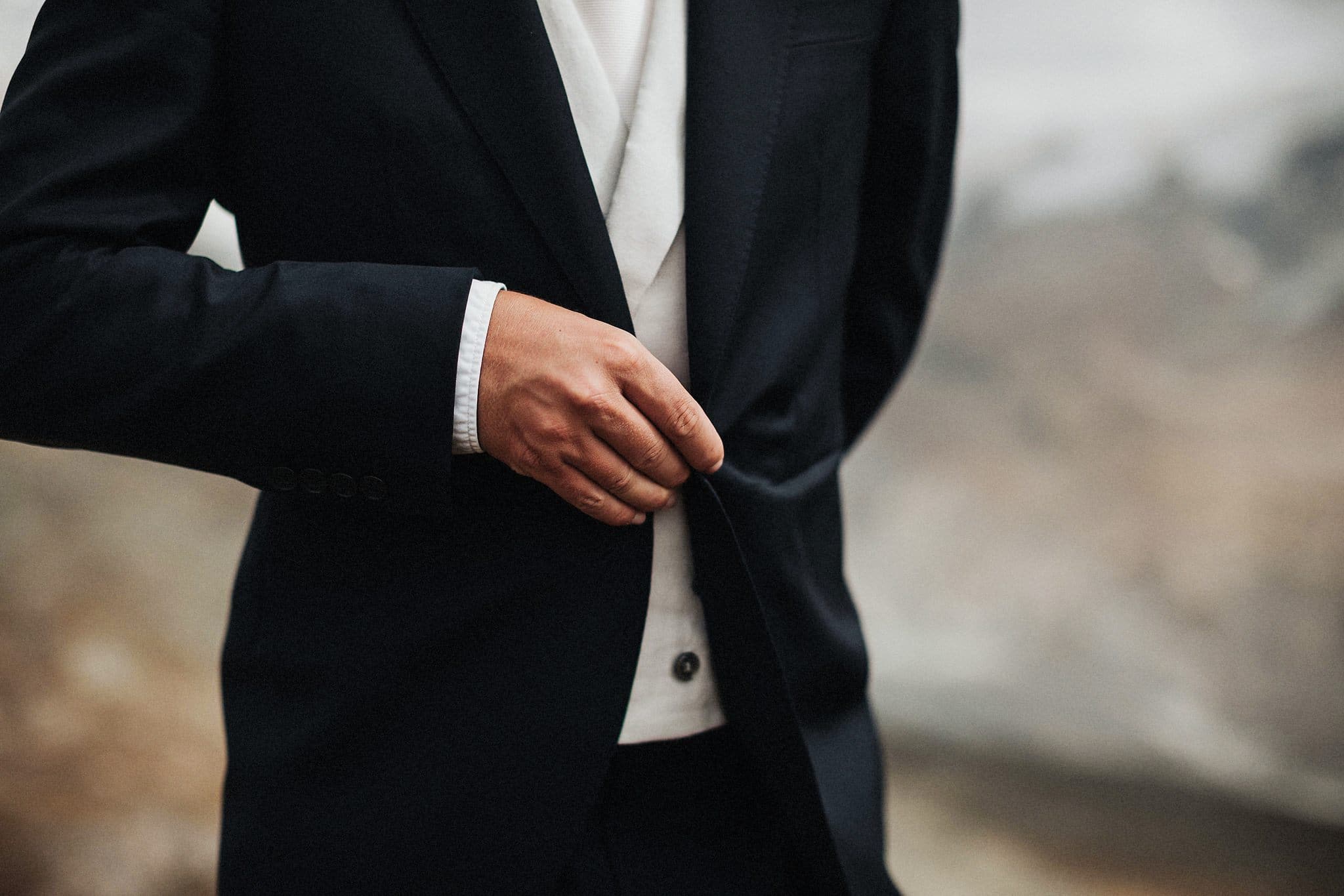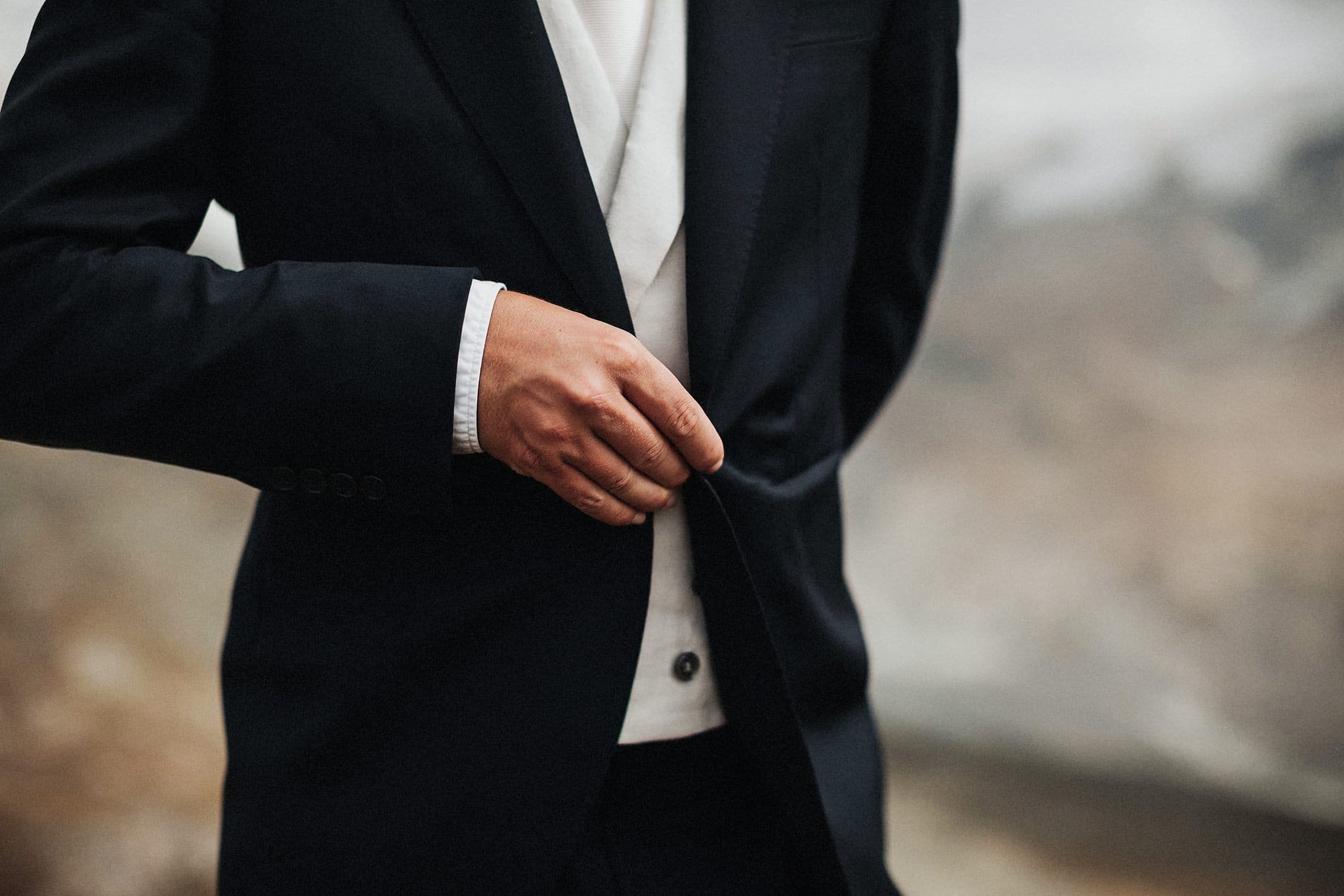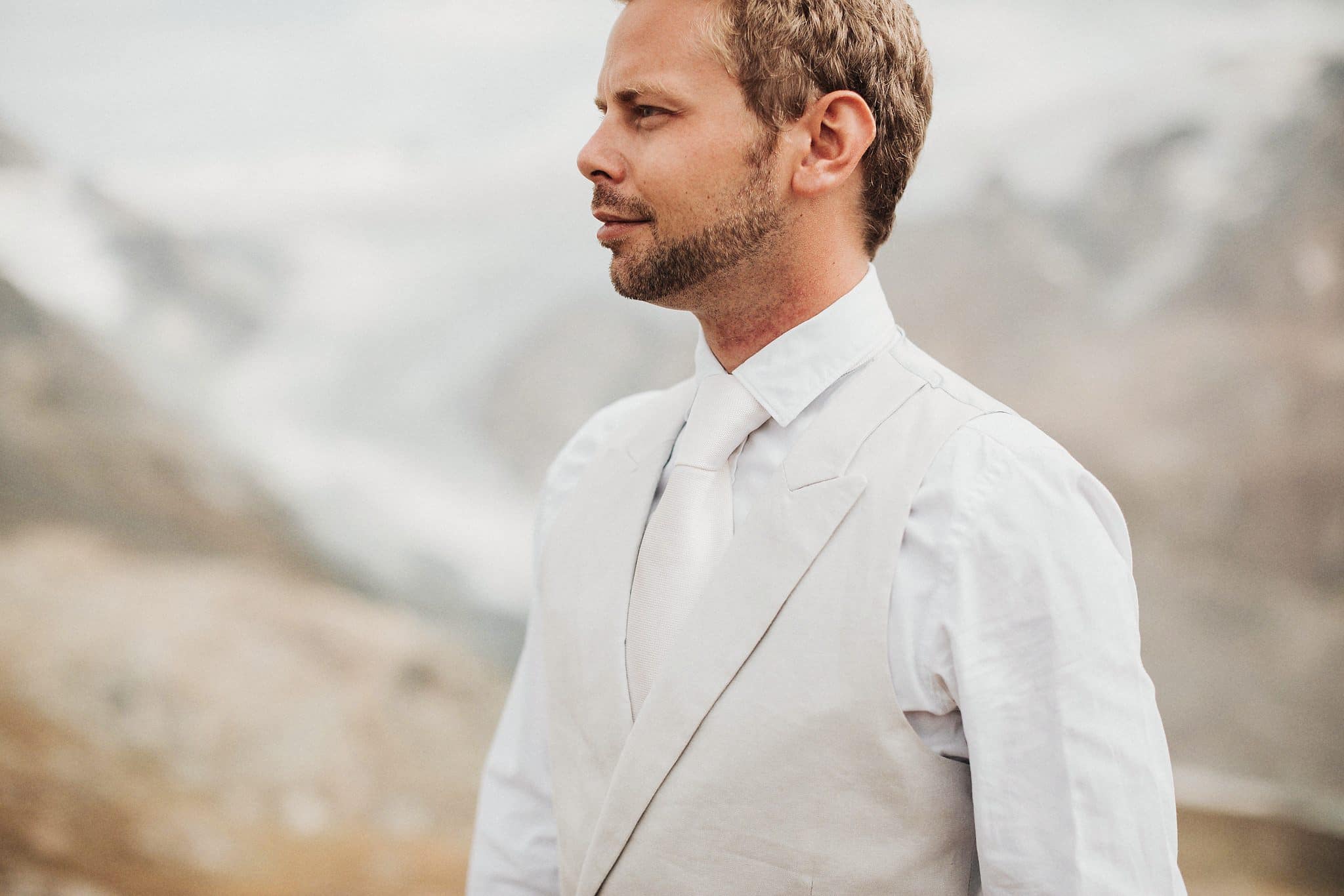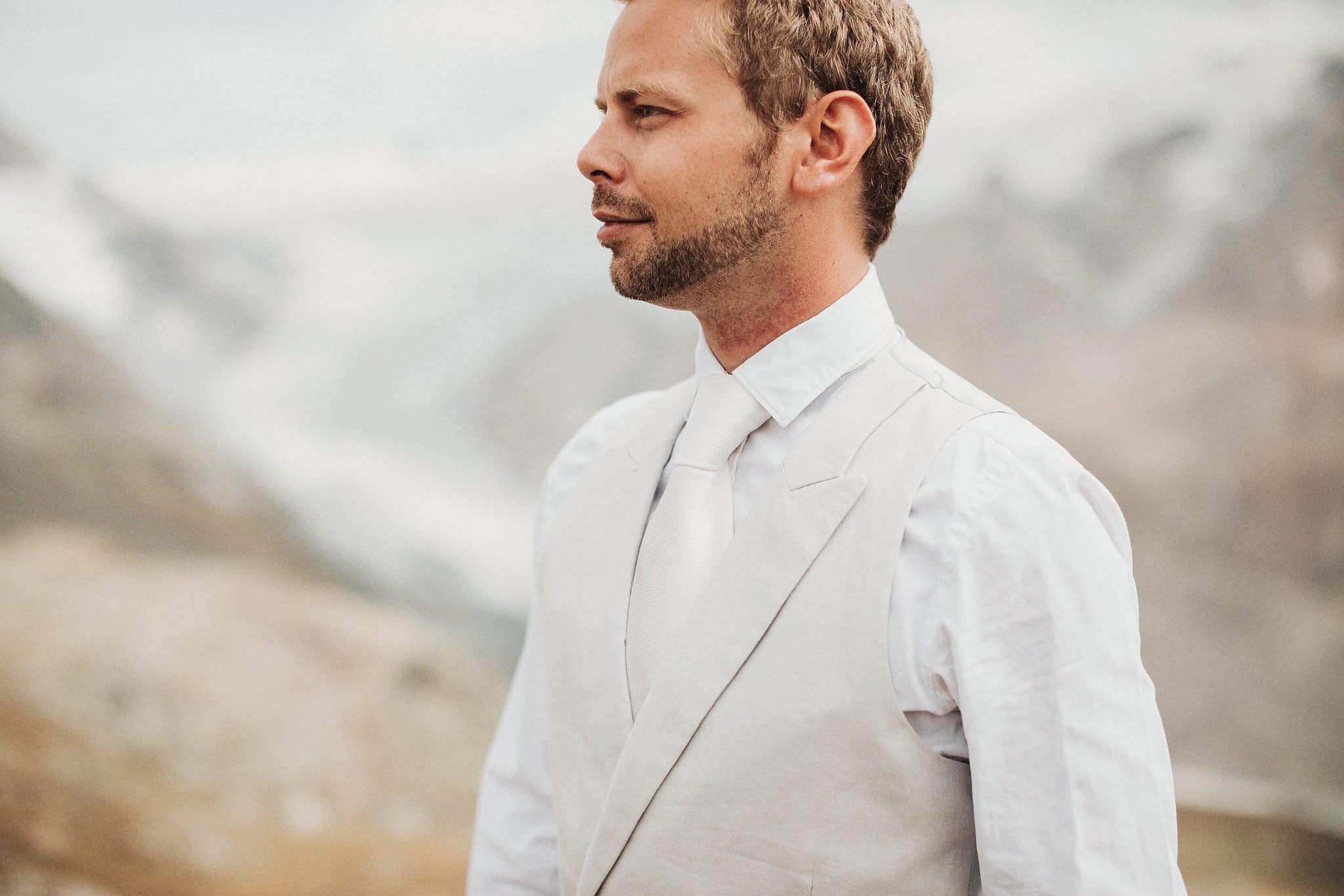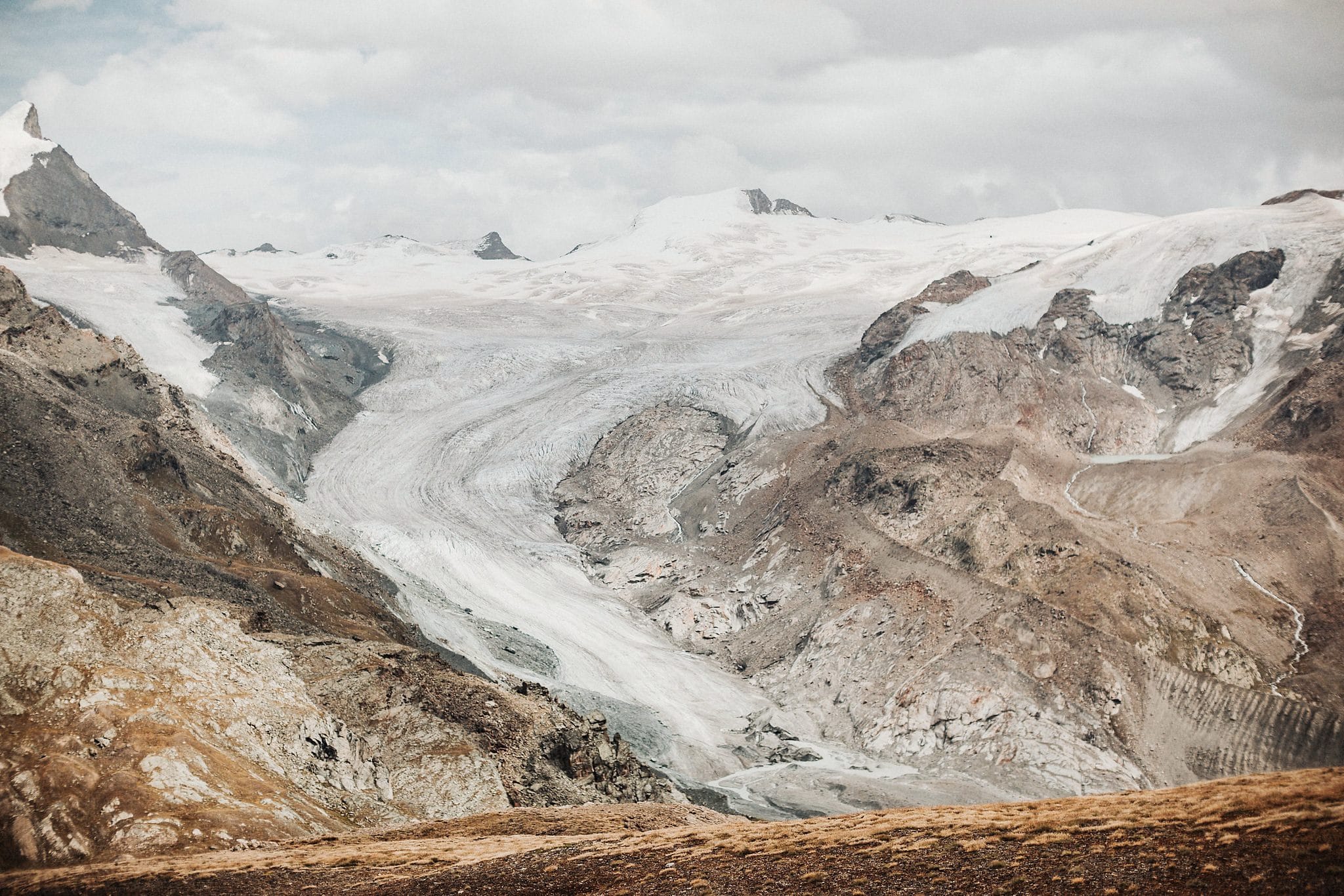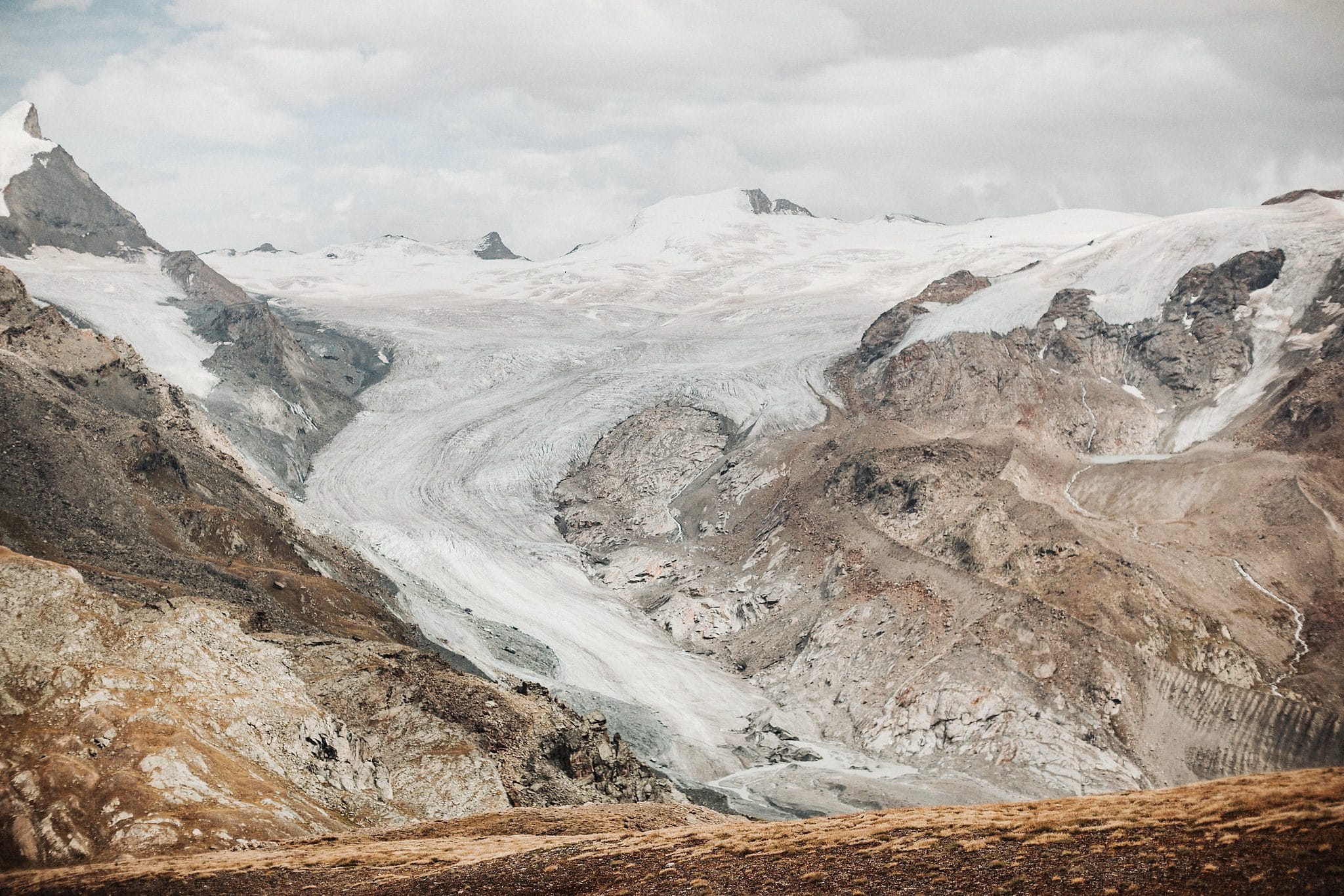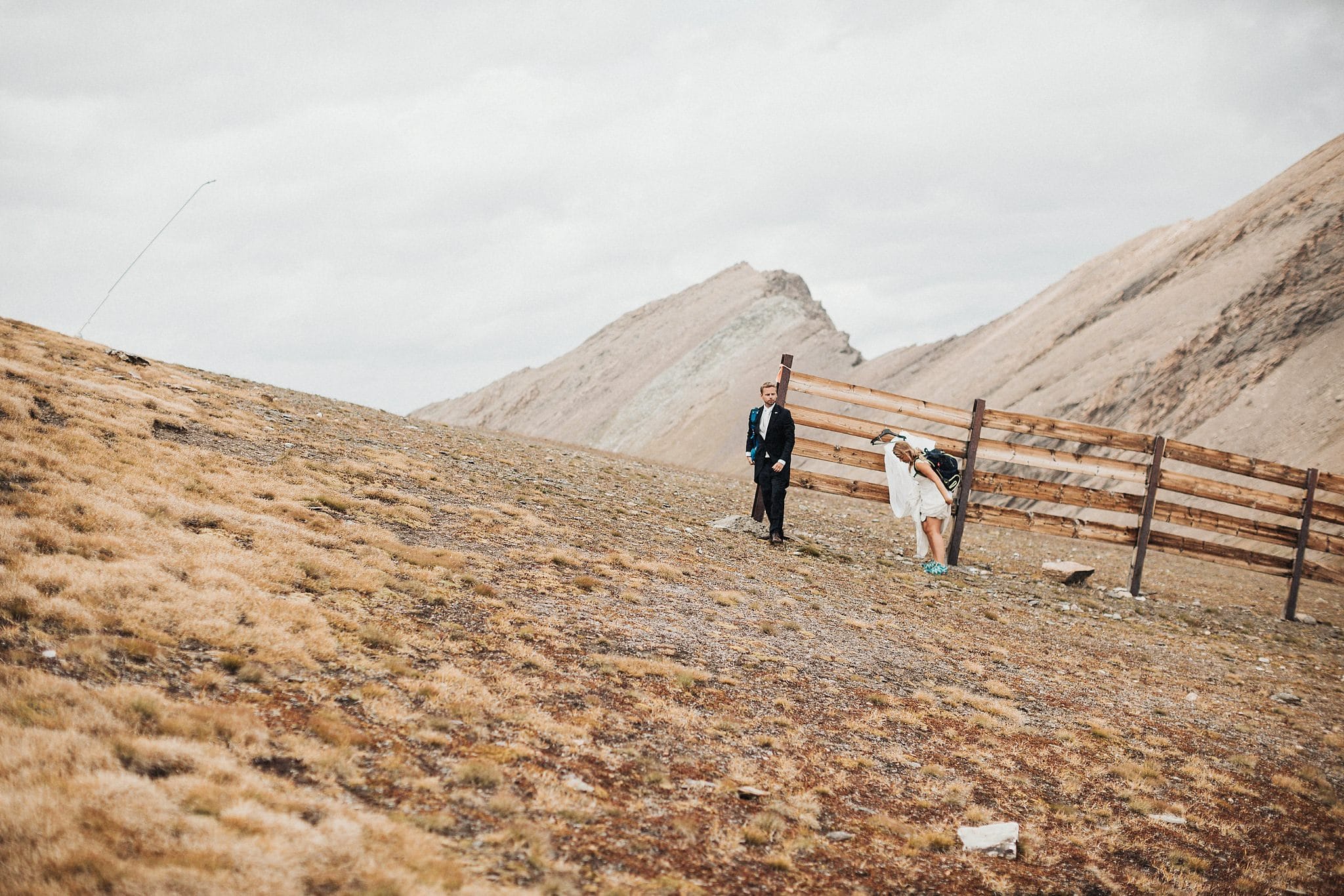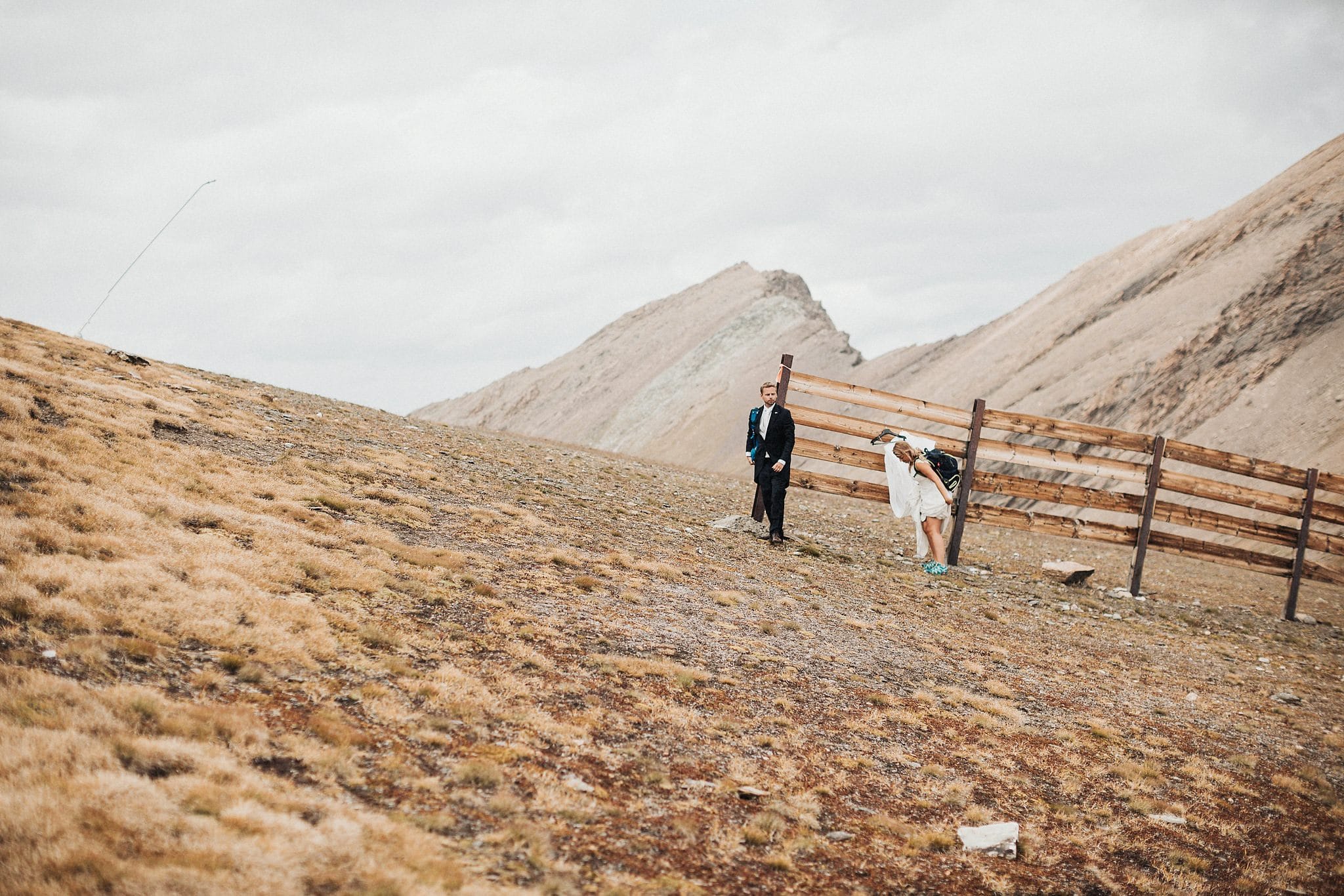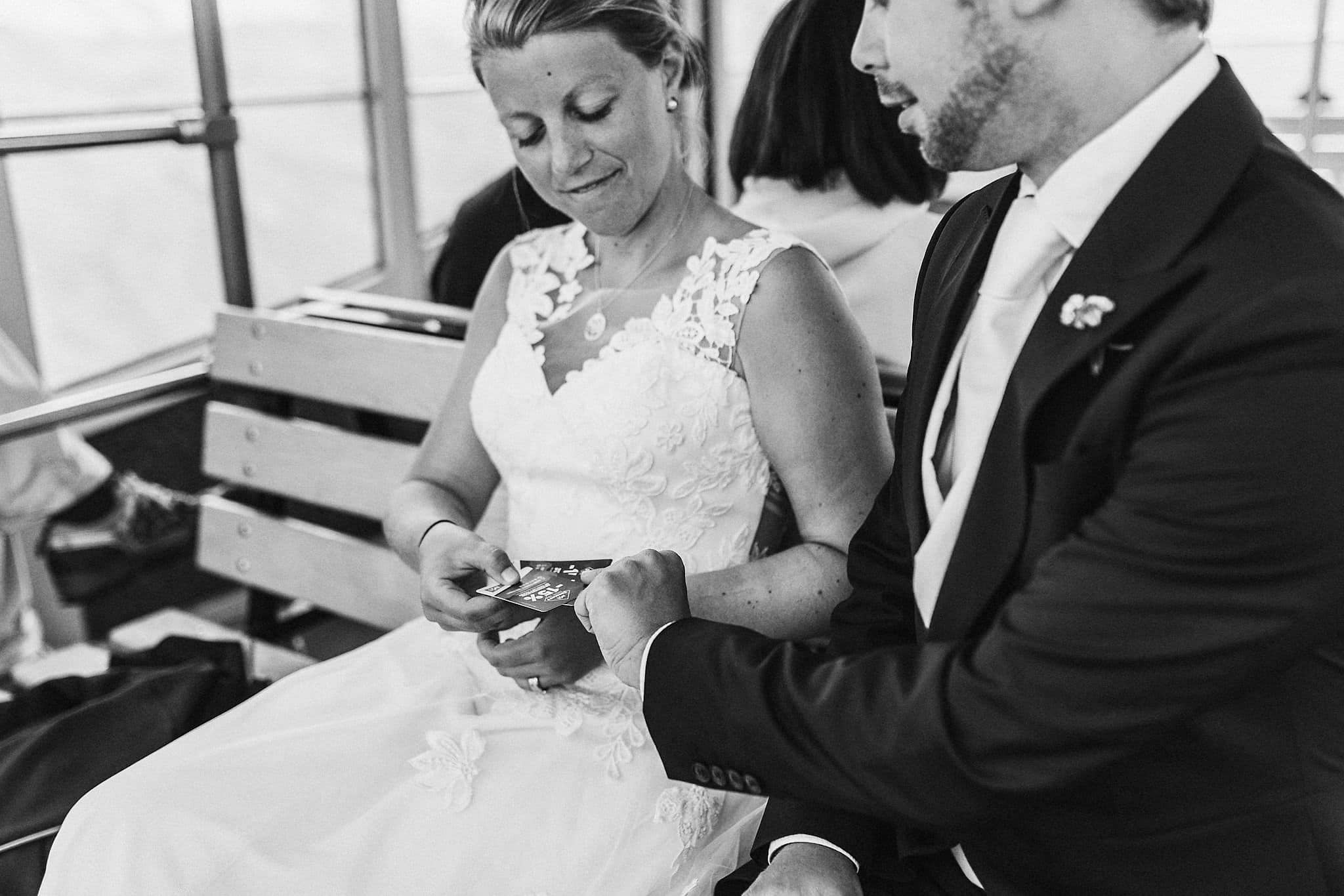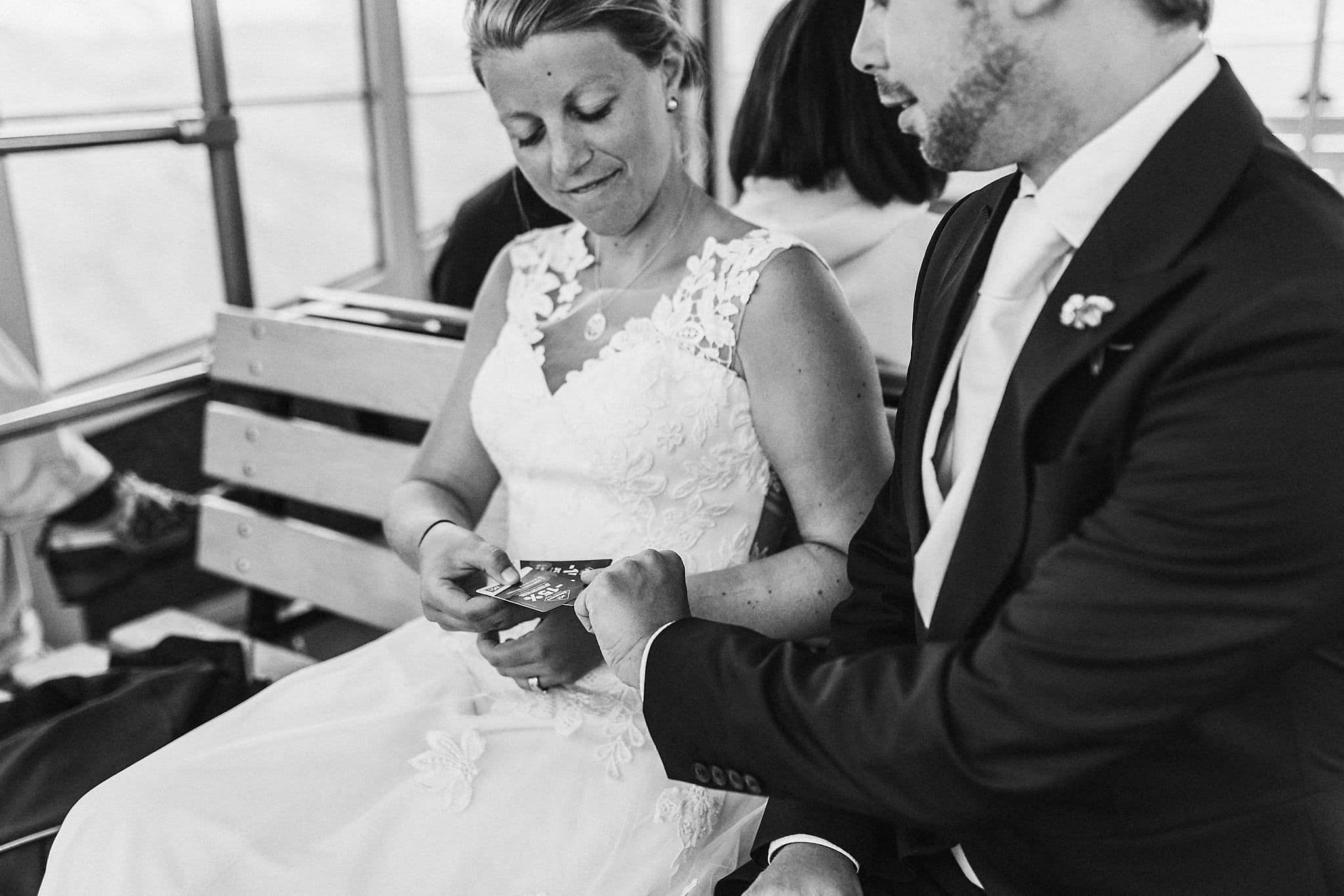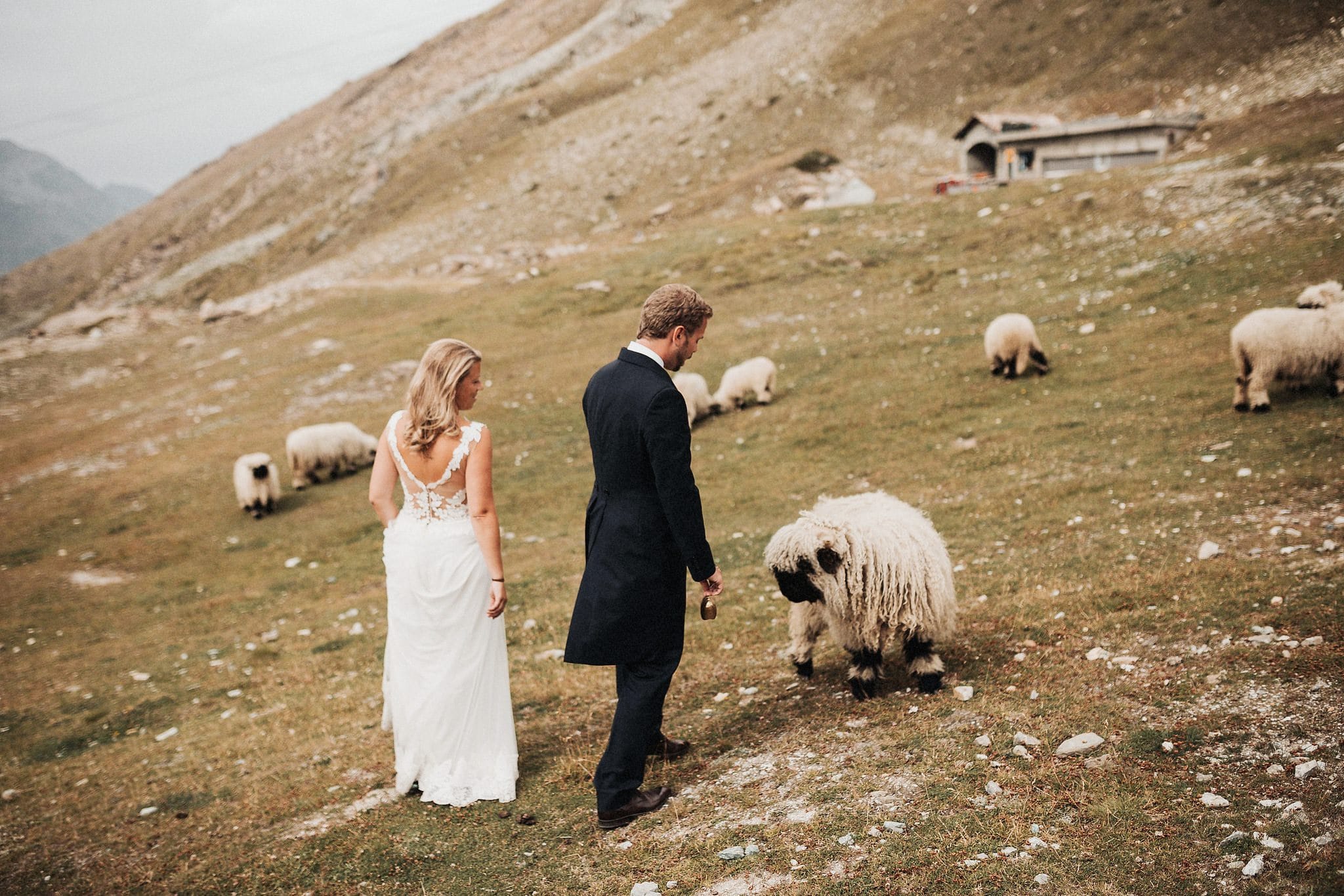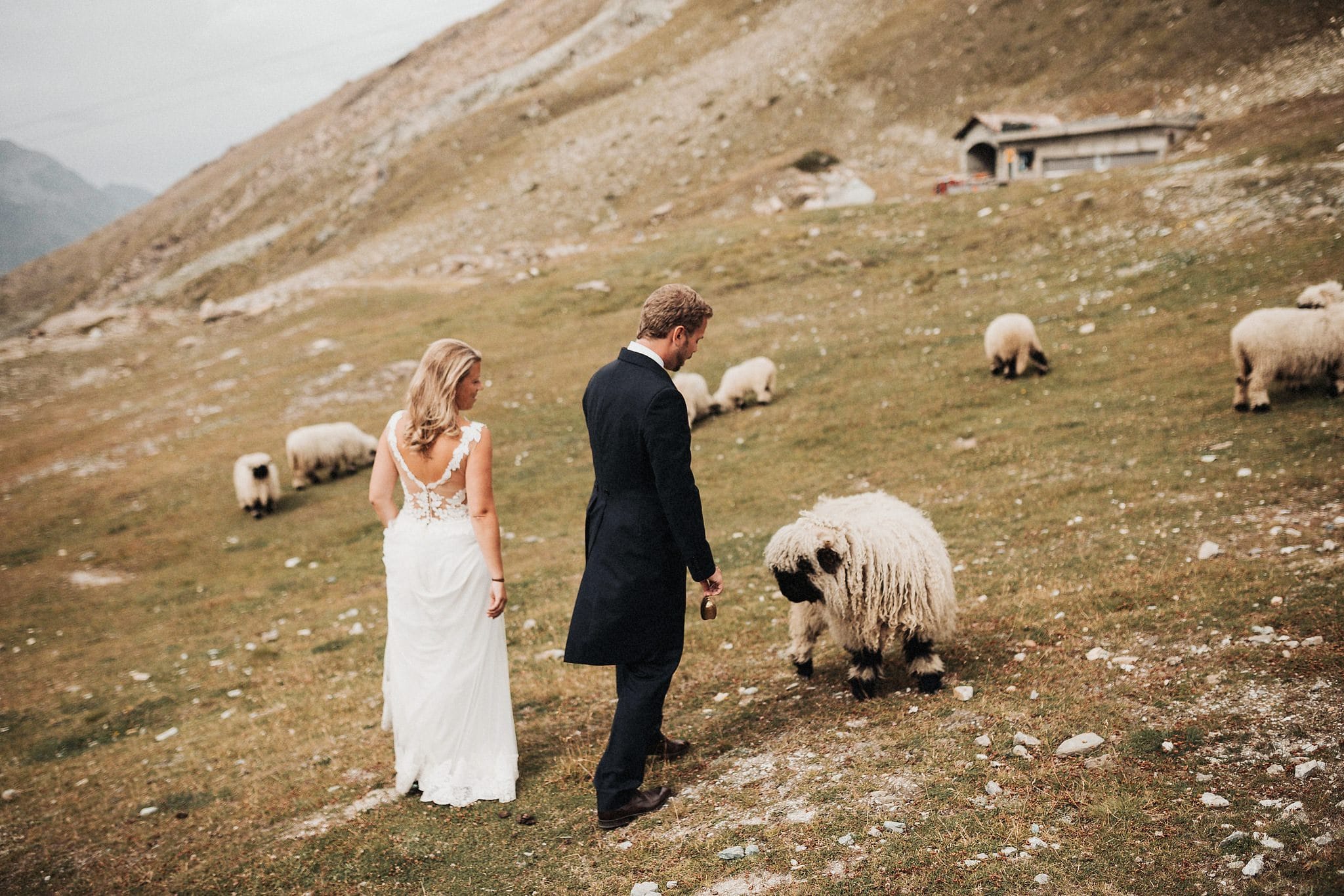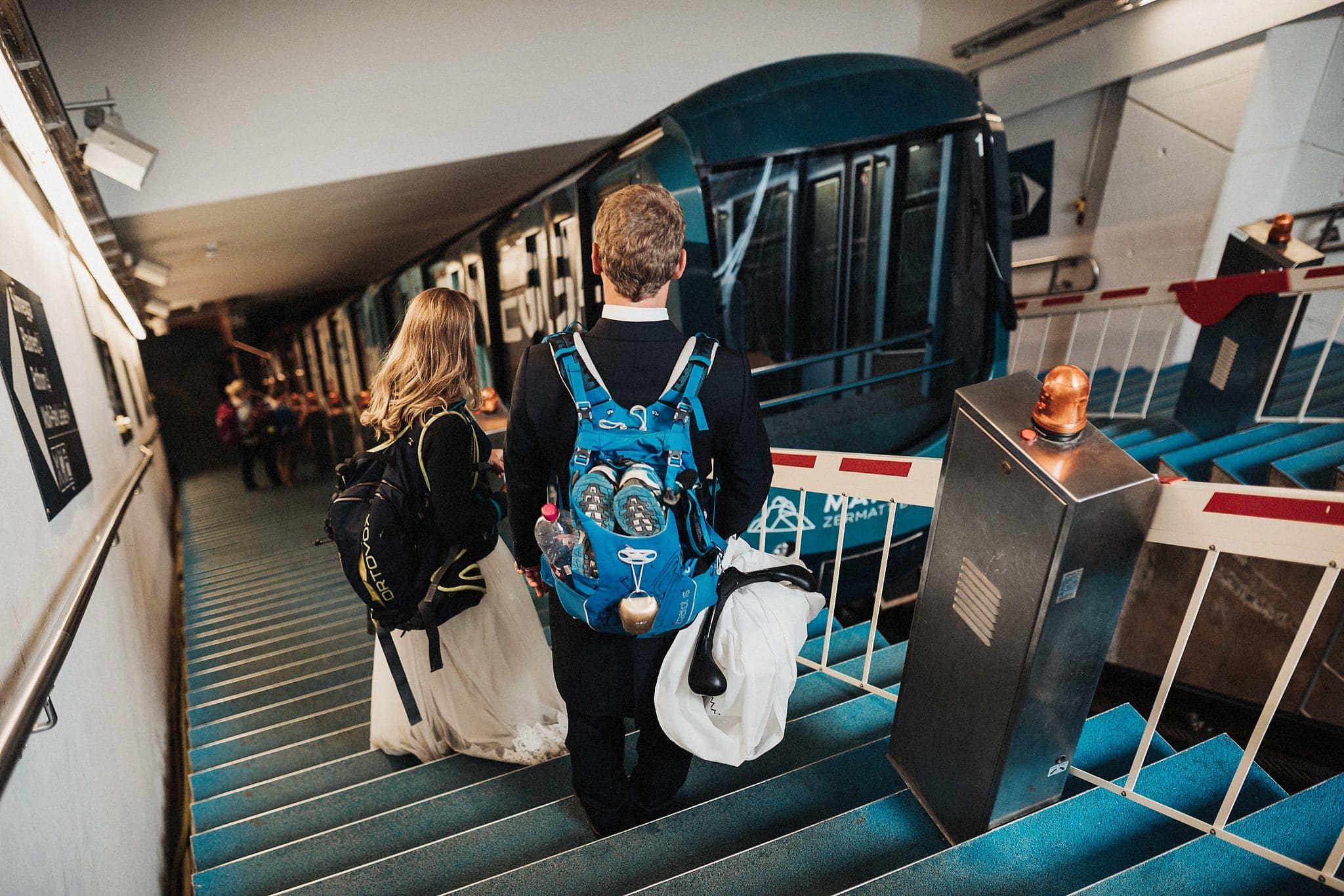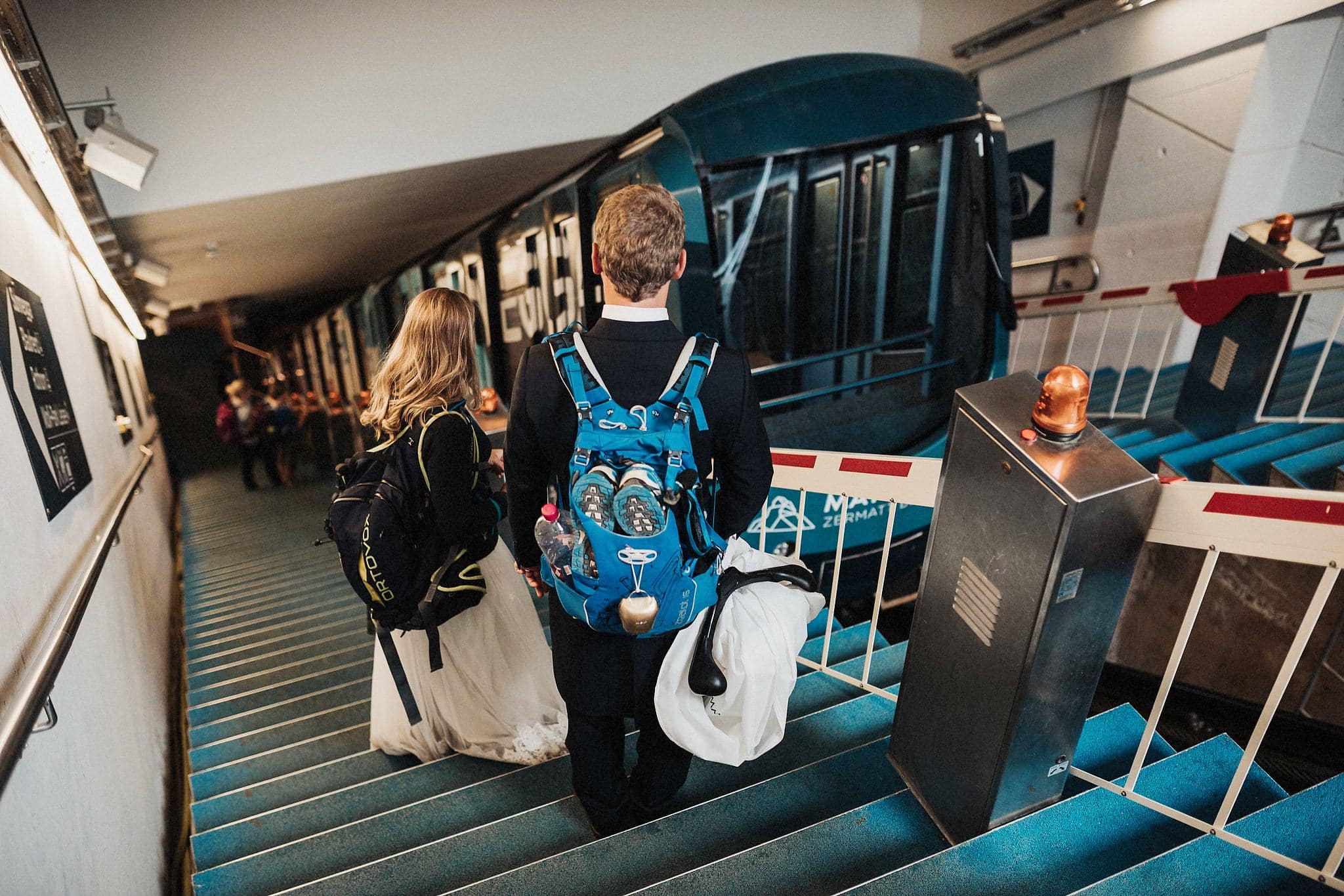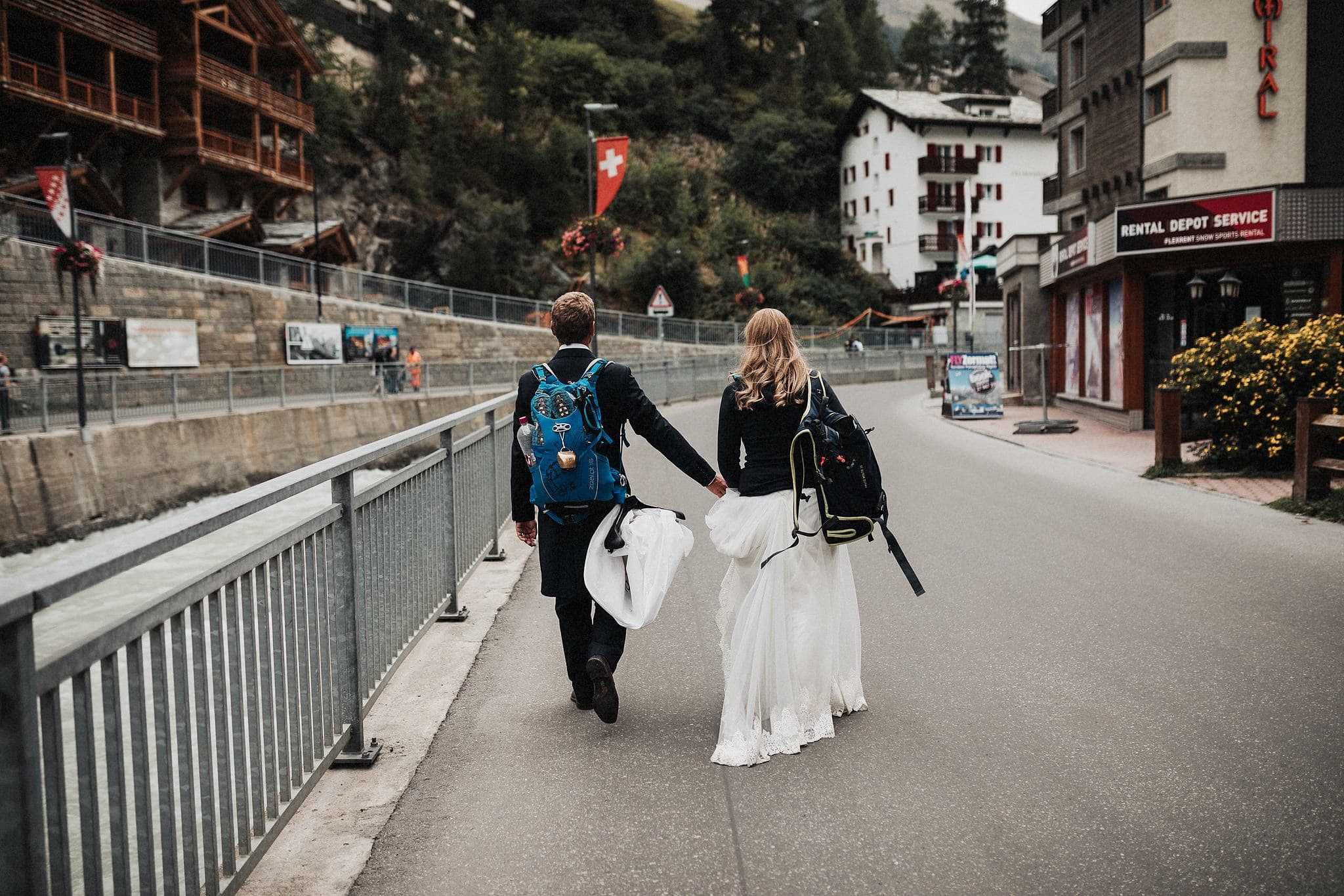 Dear Julia, dear Phil

I usually don't write blog posts like a letter, but I think it is the best way to describe your marvelous wedding. Beeing your wedding photographer, was one of the best experiences I could have in the last couple of years. Not because you got married in Zermatt and in front of the Matterhorn, but because of you two as a couple. No, you could have gotten married in the most crappiest place on earth and your wedding still would have moved me. Let me explain why.
But let's go back to our very first meeting at Henrici. Do you remember? We talked about everything but your wedding. I just roughly knew the details of your big day, but I first wanted to get an impression of you guys. I just got a glimps of who you really are and was already impressed by your life and how you guys met. Fast forward a couple of months later, I am in Zermatt and joining you guys at the wedding preperation dinner. I got the chance to meet all of your family and friends. They literally came from all over the world just for you guys to see you get married. Just imagine the travel time some of them had to do until they got to Zermatt. Seeing all the heart warming hugs and kisses I knew how important a lot of the guest are for you. But let's jump ahead to your wedding day.
I remember when I woke up and the first thing I checked was the weather. I think my weather app indicated some rain for that day and looking out of my window the streets were already wet. Turns out that this would be the last rain for the rest of the weekend. I first went to check out the chapel in Winkelmatten, the Hotel you were staying at ( Hotel Sonnmatten) and the close surroundings. Since you had a tight scheduled day ahead, I wanted to have a game plan in mind. Like you Phil, I like to plan these things ahead.
The morning preparations just flew by. I have to admit that I never took one of those Zermatt taxi cab. I did a lot of other things in Zermatt incl. a helicopter flight with Air Zermatt, but one of those electric cabs? never! But I am getting of topic here. I loved the moment where you guys saw each other for the first time in your wedding dress and suite. The moment was just perfect. Execpt for that lousy crane outside of your window. It would bother me for the rest of your wedding weekend, but I guess you guys didn't hate it as much as I did…
I am skipping right to the moment right before the ceremony. I have never seen a chapel packed with so many people. I think Winkelmatten has never seen so many people swarming into their chapel either. People were standing in the back of that tiny chapel and awaiting the entrance of the bride. And when Julia entered the chapel, accompanied by the great sounds of Phil Dankner, I could see it in your eyes. The moment you have been waiting for. It was great to see that not only you guys were touched, but also your priest and guests.
After the ceremony I could see why people flew from all over the world just to see you guys get married. You were showered with hugs, kisses and blessings from all your friends and loved ones at the terrace of Sonnmatten. I am pretty sure it was not because of the matterhorn or Zermatt itself, but because you guys are great people and a great friend to have. I just want to highlight one more excerpt of your wedding. At one point in the evening all of your friends came to the front, thanked you for your lives and for being a treasure to their lives.
Dear Julia, dear Phil
I could go on and on with more stories and anecdotes from your wedding and why your wedding was a true privilege to be a part of, but this would probably fill an entire book. So let me close with these words: Thank you for letting me be your wedding photographer, your storyteller.
Chris